Ber Months Promo Ideas for Small Businesses
29 November 2022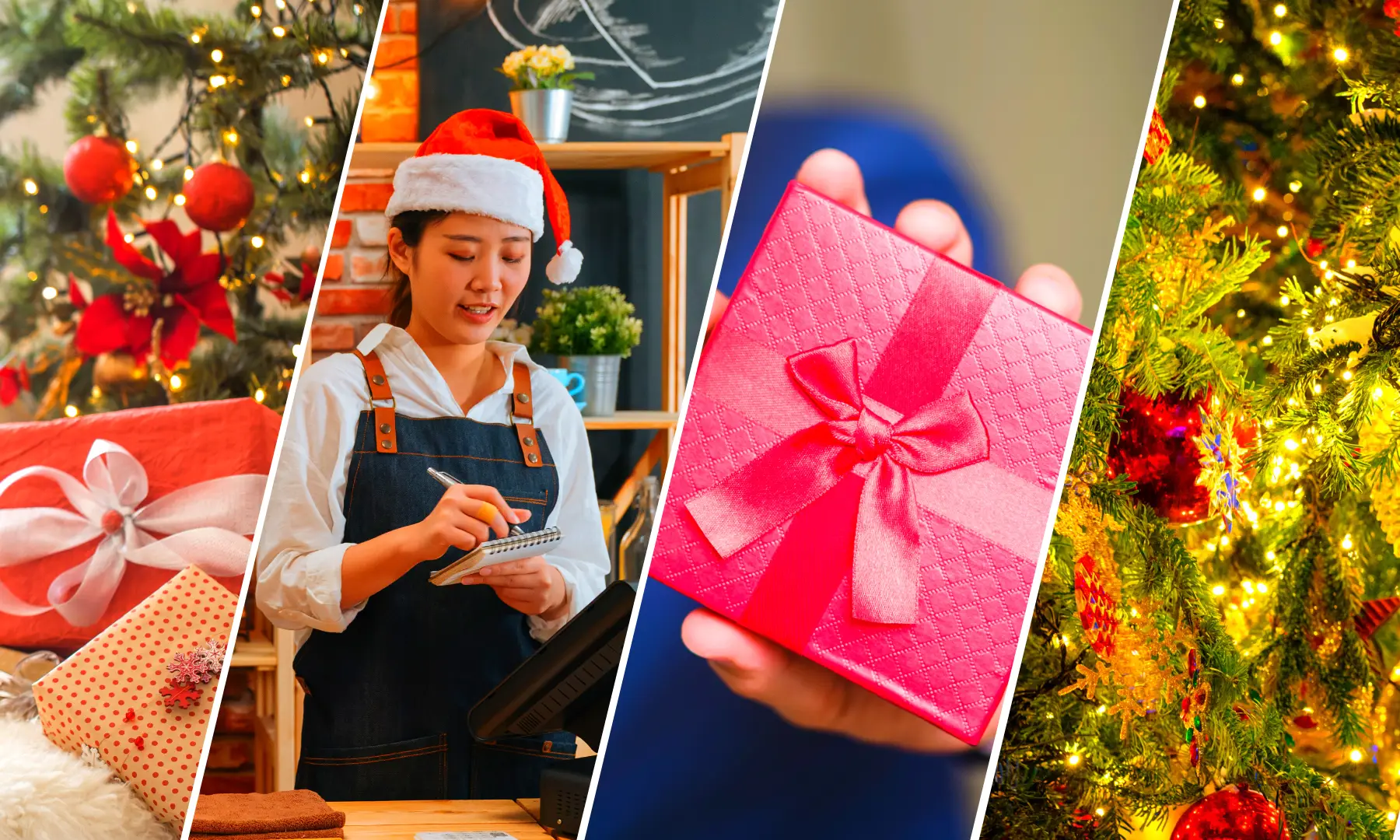 It's that exhilarating time of the year again when Filipinos get the most excited: the holiday season! Lumina Homes wrote an entire piece about why Filipinos love the Ber months so much, as exemplified by our having the world's longest Christmas celebration, and one city in Pampanga being called the Christmas capital of not only the Philippines, but in the entire Asian region.
As for avid Filipino shoppers, the Ber months are the most ideal dates to go on a shopping spree and purchase gifts for their loved ones and inaanaks (godchildren). For small businesses, on the other hand, this is a convenient time to offer promos that will up their sales, increase brand recognition, and achieve customer retention.
10 Ber months promo ideas for small business
Staying relevant and updated in the business scene is vital to keeping your business running for the years to come. There should be times, like the holiday season, when you shall strategize to keep your customers coming and excited. Offering the same thing over and over and not offering anything new is the perfect recipe for decreasing customer retention rate.
In this article, we offer our help and give you tips for promo ideas to keep your old and new customers coming.
1. Free gift bag
Receiving anything considered "free" is something that every product consumer will be grateful for. This Ber month's season, which Filipinos love big time, you can giveaway free gift bags to your customers as a way to say your huge thanks to them for patronizing your product. And since it's the holiday season, a gift bag to house their bought items is timely and relevant to the occasion.
2. A freebie sample item
Freebies are another great promo idea to keep your customers engaged with the products you're offering. If you have an upcoming product you'd like to test whether it's something that will click, you can make it as a freebie this holiday season. Encourage your customers to send you their feedback via social media so you can identify the overall market sentiment. If they liked your newest product in the form of a freebie, you could almost guarantee that they will visit your store again to buy the product or purchase old offers that they have gotten to like and love.
3. Offer free delivery service
Physical stores have their market, but customers who prefer to do the shopping online must not be overlooked and ignored. If you have a physical boutique and an online store at the same time, offer free delivery service for a certain amount of purchased products from your shop. This will surely attract customers into patronizing your store over your competitors, especially if the latter charge fees for delivery. Between two shops offering the same set of items, with one offering delivery of your bought items free of charge, the one that will cost less is always preferable for consumers.
4. Special bundles
Business is business, which means pleasing your customers through significant price drops does not have to compromise your sales and overall income. You can still offer discounts by offering special bundles, which is to give them the idea that buying in bulk costs less rather than in one piece or two. Customers are price-conscious, especially with commodities costing higher than ever before. Anything that will ultimately be cost-effective is preferable for most customers.
5. Limited edition products
The word "limited" is always appealing. It means that owning a limited-edition product becomes somewhat like a privilege for consumers. You can offer items related to the occasion. This is a great strategy for consumers to remember your brand as a generous business, helping you gain more customer acquisitions who might even become your brand advocates who will tell others about your business. That's basically free advertising!
6. Free gift-wrapping service
Come to think of it. Not everyone has the time to wrap their presents. And this may seem like a very doable task that does not require an expert hand, but gift wrapping is also tricky. Take advantage of this by pinning a signboard in front of your store that will say something about gift-wrapping service. Chances are, the items they shopped for, whether from other stores or directly from yours, are most likely the presents that they will give to their loved ones this holiday season. This generous gesture from you will be greatly appreciated by your customers. And again, it's a great way to keep them to remember you and your business.
7. Free Christmas cards
Look no further - a free Christmas card is the most relevant and perfect for the occasion. Especially if the products you offer are nowhere near related to the holiday season, giving a free Christmas card reminds people about the occasion, and in the process create a domino effect where they will also remind others about the advent of Christmas not just through spoken words but also in the form of a Christmas card. And as old-fashioned as it may seem, this will actually be appreciated by older people who will become nostalgic for a time when sending a greeting to faraway relatives is not in the instant gratification of social media, but in the form of a sweet, handwritten letter.
8. Prepare unique packaging
Preparing a uniquely made packaging that perfectly depicts your brand in a holiday setting will be refreshing for your customers, old and new. The best example of this is the 2014 advertisement for the "Proud Whopper" of Burger King. The burger was wrapped with a rainbow design, creating the expectation that it's something new. Once customers open the wrapping, there is a slogan that says, "we are all the same inside." It was just the same product, but in different packaging! This is a genius marketing made by the company, which also politically helped a marginalized community such as the LGBTQ+ people to be recognized in a society that still ostracizes them.
9. Host a holiday-themed contest with prizes
On social media, a lot of netizens joke about wishing to win an appliance at Christmas parties through its raffle draws. While this is said in half-jest, it remains true that adulting means being so happy if one got called to have won a home appliance. Running holiday-themed contests and offering holiday-themed rewards is something that may be a little too much to manage, but it's going to help your business in one way or another. Conducting contests such as this, no matter how seemingly trivial the prizes are, is a sweet gesture that attests to the Filipino culture of generosity and keeping the Christmas spirit, not just every December but as soon as the Ber month commences.
10. Sale, Sale, Sale
Shoppee and Lazada are two of the biggest online shopping companies that Filipinos are digitally flocking to for promotional sales that are too good to resist, such as the 11'11 and 12'12 sales for the months of November and December, respectively. After all, these are the upcoming holiday events when employees normally receive their 13th-month pay, and you can use the same tactic to accumulate more customers into buying more from you due to such an irresistible offer, such as buying a bulk with significant discounts, free delivery for online purchases, and a lot more.
Real Estate: A Valuable Investment for Business Owners
As Christmas gets nearer and nearer, businesses are benefitting from a multitude of customers looking for holiday goodies to offer as gifts to their families, friends, and colleagues. After months and years of venturing into a business, business establishment owners deserve a reward for their sheer dedication and hard work.
Investing in properties, such as a fairly affordable house and lot for sale, is always a worthwhile investment. If you have sufficiently saved up to fund your dream house, Lumina Homes offers an affordable house and lot with great amenities and perks. With over 50 key locations around the country, enjoy the perks of strategic location and close proximity to a variety of establishments for your homeownership convenience. This means being near schools, hospitals, shopping centers, local government offices, and transport terminals for commuters.
For your queries regarding a real estate investment, feel free to explore our website and send us a message. You can also embark on a virtual tour of available, affordable properties for you to choose from. Seal your investment of a house and lot in the Philippines today and become a Lumina Homes homeowner!

Try our Home Loan Calculator
Loan Calculator
Try Lumina Homes' loan calculator and get an estimate computation for your preferred Lumina property and home model.