Bamboo Planting Program in Baras, Rizal: A Way to Promote Pro-environment Initiatives
2 August 2022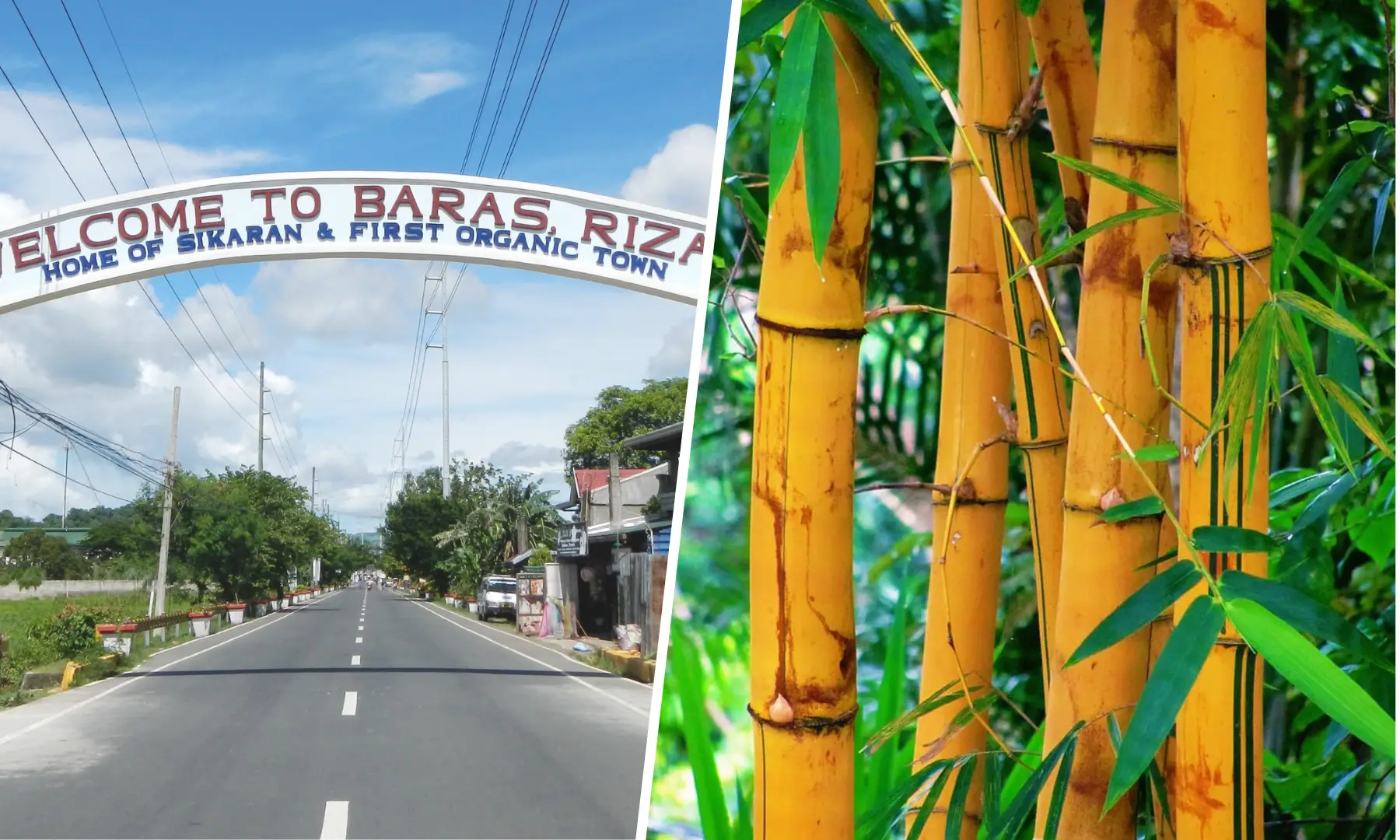 As part of National Disaster Resilience Month events, Rizal Governor Nina Ricci Ynares-Chiongbian assisted locals in Baras, Rizal in planting bamboo trees as part of her mother's pro-environment campaign, the Ynares to Eco-System (YES) to Green Program.
Local government officials and employees, as well as members of various government agencies, such as those from the Bureau of Fire Protection and the Philippine Army, as well as members of the Philippine National Police, all of the Barangay Health Workers, and members from Barangay San Juan in Baras participated in the planting of 300 bamboo saplings in the upland area of the Barangay San Juan community in the province.
Governor Ynares expressed his gratitude to the province's 14 municipalities and to Antipolo City for their continuous support of the YES Program, which seeks to disseminate environmentally friendly activities throughout the state in order to combat floods and other disasters.
During the term of former Governor Rebecca Ynares, she ordered that tens of thousands of bamboo trees be planted across the Province of Rizal.
About the YES to Green Program
The Ynares Eco System or the YES TO GREEN PROGRAM was inaugurated by the government of Gov. Nini Ynares in September 2013. For the purpose of addressing environmental challenges such as waste management, blocked watersheds, deforested mountains, and dwindling livelihood possibilities, the project is divided into three parts: greening the environment, cleaning the environment, and recycling.
Why planting trees is important?
People and the environment both benefit greatly from trees' presence. Numerous studies have shown that the presence of trees and the urban environment can have benefits to people's mental and physical health, children's attention and test scores, property values in an area, and beyond. Our cities' urban cores are also kept cool thanks to trees. Healthy communities and individuals are also dependent on trees.
But to give you a clearer view of its significance, here are the top 7 reasons why we need planting programs in our community:
1. It absorbs carbon dioxide
In terms of carbon sinks, trees play a critical role. When it comes to carbon dioxide absorption every year, a tree may take in as much as 48 pounds of CO2. This is more important now than ever, since air pollution, especially in metropolitan areas, is causing the air we breathe to reach (or surpass) dangerous concentrations. Because 80 percent of us now live in densely populated cities and towns, this is a serious problem.
As it happens, globally, our forests are believed to absorb 40% of human-caused CO2 emissions before they reach our outer atmosphere and trap even more heat energy.
Compared to smaller plants, trees are a superior option because of their size and density. However, the best-performing trees are native to the area and hence need minimal maintenance, or trees that have a long life span and are relatively disease-resistant.
2. It absorbs water
Trees' abilities to soak up rainwater reduce the strain on storm drains and reduce the potential as well as address flooding.
In addition, the roots of an older tree may assist improve soil quality and prevent soil erosion, allowing it to hold onto more water every year, averaging between 50 and 100 gallons per tree. As sea levels rise and storms wreak havoc throughout the world, this is a must-have.
3. It encourages wildlife
A steady decline in the number of species has occurred during the previous 50 years. Birds, insects, and tiny animals are included in this category. Increased tree cover will assist in safeguarding these species by providing them with a greater variety of habitats as well as providing them protection.
4. It makes us feel better
Planting trees has many other advantages aside from those pertaining to the environment. To mention some, they contribute to the attractiveness of our cities by increasing the amount of greenery, and they also serve to calm our minds.
Also, spending time among the trees, according to Japanese medical theory, may help reduce stress and blood pressure, speed up recovery from sickness, improve our emotions and attention, as well as enhance our immune systems and our moods.
5. It produces oxygen
Although trees have long been recognized as a planet's lungs, did you realize just how much oxygen they provide? A single year's supply of oxygen from a mature leafy tree is estimated to be enough for 10 people to breathe. Become more environmentally conscious and get involved in tree planting activities right now.
6. It releases water
Trees are also a source of water and a natural air-conditioning system. A mature tree produces about 100 gallons of water each year. Carbon dioxide (CO2) from the leaves and the photosynthetic process is discharged as water evaporation, accounting for 90% of a tree's water supply. Even the air and other species surrounding it benefits from the cooling impact of a single tree, which is equivalent to 10 air conditioning units per square foot.
7. To replace old trees
As far back as 100 years ago, our ancestors planted many of the trees that we see now in our urban areas. There is a greater need for urban trees than ever before because of the rising pressure on air quality and public health caused by the expansion of urban populations.
However, our urban trees are vanishing at a rapid rate. Those trees planted by our ancestors are now in their old age, and many of them have been wiped off due to urban expansion and tree diseases. For our cities to remain livable in a few decades, we need to plant more trees now.
This is also the reason why in searching for a brand new home for your family, the community's location must be taken into account.
More and more Filipinos nowadays are targeting to have their house and lot investment in the provincial areas of the Philippines. This is because there is a pretty good chance that they are near the natural environment and see more greeneries compared to cities.
Lumina Homes, one of the most reputable developers in the Philippines, built its communities in provinces all over the country. Aside from being close to nature, Lumina Homes also includes a community garden in its subdivision that encourages and promotes a healthy and environmentally friendly lifestyle among its residents.
This helps Lumina and its residents as well as future homeowners to achieve a sustainable community in the future.
Make your home reservations now and start investing in the sustainability and security of your family's future with Lumina Homes.

Try our Home Loan Calculator
Loan Calculator
Try Lumina Homes' loan calculator and get an estimate computation for your preferred Lumina property and home model.