Amusing, Amazing Things You Can Do While in Ozamiz City
8 March 2022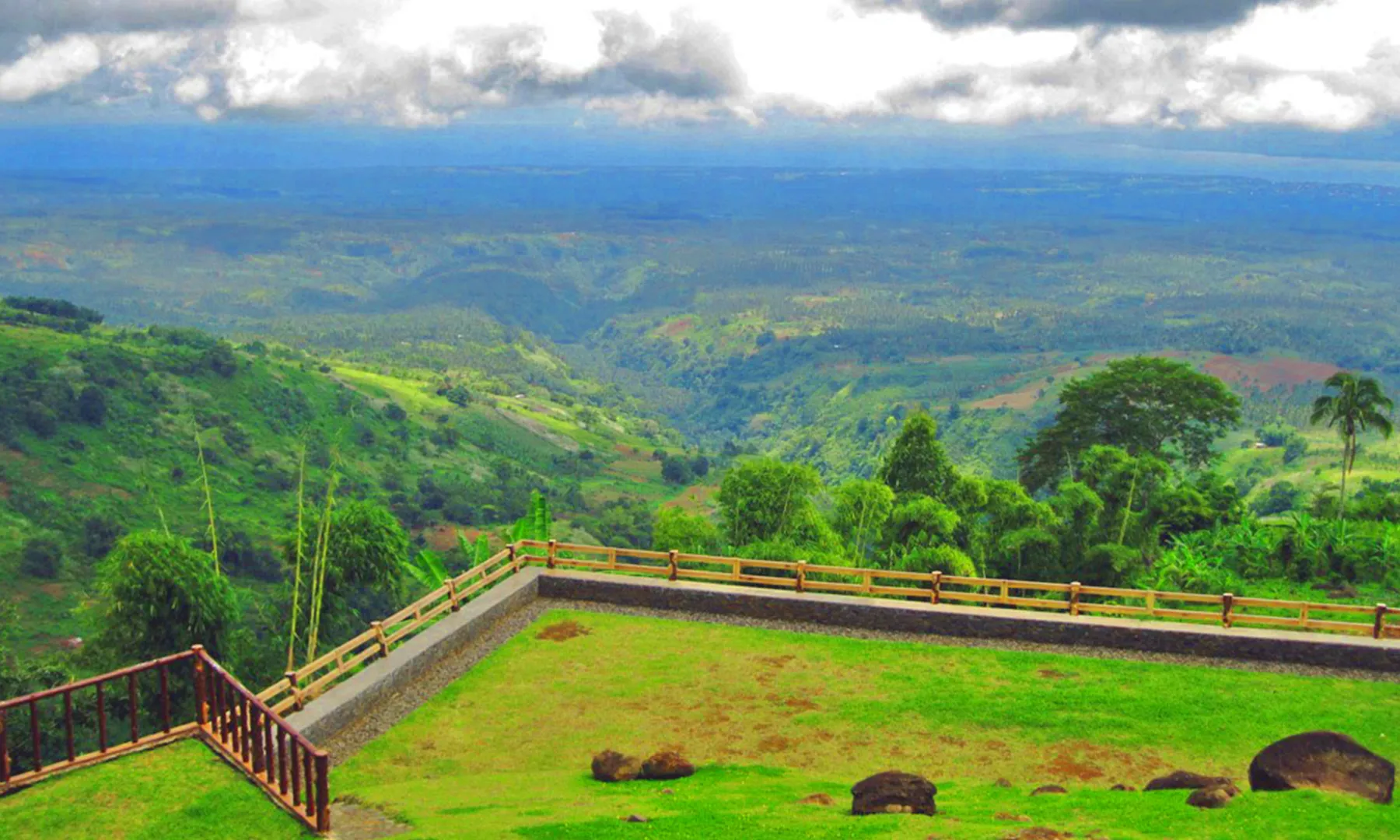 Mindanao has always been veiled in mystery. It is hauntingly beautiful in more ways than one, but its reputation as a war-conflicted region has deterred both local and foreign tourists from exploring its provincial charm. However, times have changed, and the past few years have seen the blossoming of Mindanao. With better roads, more ports and infrastructures, and an overall stable economy, the Southern region will reach even greater heights.
The Gem of Panguil Bay
Dubbed the Gem of Panguil Bay, Ozamiz is one of Mindanao's hidden gems. It has a strategic geographic location, being bordered on one side by Panguil Bay and backed by the rugged terrain of the Malindang Mountain. But its strength is also its weakness. Brazen pirates from nearby Lanao often invaded the land, so the old Spanish town had to be established as a fortress. This led to the construction of the Fuerte dela Concepcion y del Triunfo, now more popularly known as Cotta Fort.
The 18th-century fort is made of corals and houses the image of the Our Lady of Triumph of the Cross, which is said to be miraculous. Present-day Cotta Fort is a favorite attraction for travelers and pilgrims.
The City of Good Governance
Much has changed to this sleepy, peaceful town. It has now become the center for commerce and trade, health, transportation, and education in this part of Mindanao, thanks to its bustling ports. The local government unit also played an active role in its development, having undertaken several projects to boost the economy.
And speaking of LGU, their efforts have been nothing short of praiseworthy. Ozamiz has been known as The City of Good Governance and is also one of the municipalities in the country that has received the prestigious Seal of Good Local Governance. And in a Philippine setting, you'll know for sure this is no easy feat.
Ozamiz City is one of the places to be and to live in. It has ticked the box with its vibrant economy, peace and order, and clean governance. So if you're looking for a cozy, peaceful home to settle in and grow your nest, Lumina Homes Ozamiz is your answered prayer.
Ozamiz is abuzz with all the hustle and bustle of an emerging city. Do you know what else you can do while in Ozamiz? Read on.
Beauty of Botany
Hear ye, hear ye certified plantitos and plantitas! Ozamiz has a piece of green haven right in its midst. Naomi's Botanical Garden and Tourist Inn is a popular 9-hectare property with an extensive collection of imported and local varieties of flowers, fruits trees, and ornamental plants.
The sprawling garden also features a golf course, playground, and tennis courts for the kids and those young at heart. You can also cultivate a new hobby in the garden's pottery and ceramics shop.
Are you hosting a celebration? Their function and conference halls can comfortably accommodate a crowd of 500-1000.
Are you staying in for the night? Rest easy. Naomi's Botanical Garden and Tourists Inn also offers affordable lodging for its guests. Rooms are equipped with cable TV, wifi, and bathroom amenities, including hot and cold water.
Caffeine Fix
Bo's Café is in the neighborhood. Homegrown favorites of freshly brewed coffee will surely perk up your day along with other crowd-pleasers like blended coffee and other signature beverages. Pair your drink with cakes, pastries, and good food to make the moment even sweeter.
On-going infrastructures
Roads and bridges do not just physically connect land areas. These are also essential elements in the growth and progress of any developing city.
Bridge of Peace and Unity
The 3.17-kilometer Panguil Bay Bridge is a P7.38-billion infrastructure project implemented by the Department of Public Works and Highways (DPWH). It will connect Tangub City in Misamis Occidental and Tubod in Lanao del Norte and is expected to shorten travel from Cagayan de Oro and Iligan to Tangub and the northern parts of the Zamboanga Region.
Once completed, the bridge will also cut travel time (via land) between the two areas from the current two and a half hours to just seven minutes through a 100-kilometer route or via a roll-on, roll-off vessel. Other economic advantages include the reduction of travel congestion and the more accessible transport of goods.
According to DPWH, the Panguil Bay Bridge construction update was 41.83% done as of January, with 40 of the 54 bored piles foundation settled. It aims to accomplish 80% of the job by the end of 2022 and completion by December 2023.
Ozamiz City Coastal Bypass Road
The 2.9-kilometer-long freeway along the coastal periphery of Ozamiz City was developed to decongest heavy traffic in the existing national highway and also serve as a diversion from the busy main thoroughfares. Motorists can now bypass the National Highway and head straight to Ozamis Port while enjoying a scenic view of Panguil Bay.
The government has high hopes for the bypass road. This urban coastal development is envisioned to transform the area into the city's new commercial business district.
LIGHT UP YOUR HOME
The completion of these infrastructures will surely skyrocket the city's market value once it's fully running and operational.
And one exciting thing about Ozamiz is that it is smack in the middle of this bustling development. Over the years, it has retained its small city appeal, but its big city vibe promises so much more. So if you are looking for a new property or a house and lot for a fresh start, look no further than Lumina Homes Ozamiz.
Lumina Homes Ozamiz is a 10.2-hectare project development that offers 1,467 house and lot units located in Brgy. Labo, Ozamiz City, Misamis Occidental. Aside from its affordability, what makes this investment property an accurate value for your money is its accessibility. Lumina Homes Ozamiz is just a few minutes away from major thoroughfares and has close proximity to business establishments, markets, hospitals, and schools.
If you're ready to purchase your house and lot, here are some models that might just be your dream home:
Adriana Townhouse
It is a 44 square meter townhouse-type of home on a regular 36 square meter lot. Adriana Townhouse features include a living area, dining & kitchen, two bedroom provision, one toilet & bath, one carport provision, and service area.
Armina Single Firewall
Armina Single Firewall Model is a 42-square-meter home on a regular 54-square-meter lot. It includes a living area, dining area, kitchen space, three bedrooms, one toilet & bath, 1-carport provision, and service area. Armina Single Firewall highlights the additional features like a free ceiling and tiles on the ground floor.
Armina Duplex
Also available is Armina Duplex house type, which is a 42-square-meter home on a regular 54-square-meter lot. Armina Duplex features include a living area, dining and kitchen, 3-bedroom, one toilet and bath, and service area.
Other amenities include:
Mini gardens and playgrounds

Basketball Court

Gazebo

Guarded Entrance
The main goal of Lumina Homes Ozamiz is to make the Filipino dream come true. Owning a house and lot is a vast success indicator for most Filipinos, and this affordable selection of socialized and economic house and lot packages makes the dream a step closer to reality.
Did we pique your interest? Follow Lumina's social media pages @luminahomesofficial for more information and more update.

Try our Home Loan Calculator
Loan Calculator
Try Lumina Homes' loan calculator and get an estimate computation for your preferred Lumina property and home model.