The Abundant Future: Agriculture in the Philippines
4 May 2022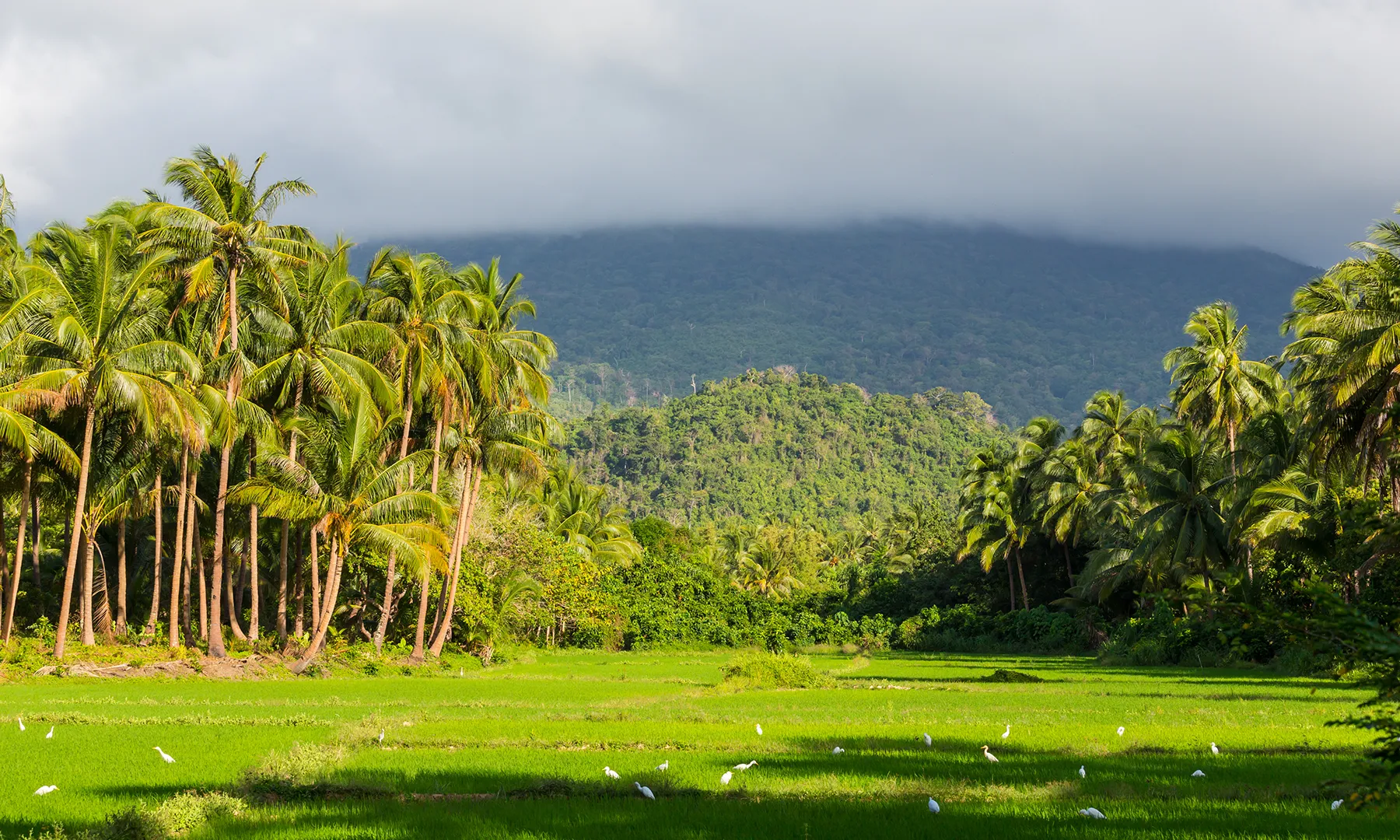 The agriculture sector in the Philippines plays a significant role in contributing to the national economy. It gives the Philippine economy stability and provides it with a wide range of product supplies. The area, directly and indirectly, employs a large percentage of the country's labor force. That makes it an important area in which our government should continue to develop. Looking back, agriculture in the Philippines has come a long way from the traditional processes and procedures. Indeed, technology has brought significant innovations which helped the industry to flourish and for the people to increase yield.
But as a tropical land, the agricultural sector continues to be the most vulnerable to climate variability and change. Mainly because it is highly dependent on the Philippines' climate and there are evident effects of climate change. Now, is the agricultural productivity still capable to meet the growing demands? Definitely!
Our tropical country is brimming with natural resources. The fisheries sector, rice production, poultry, and livestock still undergo agricultural development and continue to provide both food security and employment. The Department of Agriculture is the government agency responsible for the promotion of agricultural development by providing the policy framework, public investments, and support services needed for domestic and export-oriented business enterprises.
Struggles of the Philippine's Agricultural Industry
Of course, there are challenges in the agriculture sector. Fernando C. Sanchez said, "The Philippines' being an agricultural country needs to invest in promoting inclusive growth, and build more sustainable agriculture and food system, that is resilient to calamities and respond effectively to climate change impact. The main goal is to develop the agriculture sector to be able to attain food self-sufficiency, uplift the rural community and increase the income of the farmers." The persistent challenges faced by the agricultural sector resulted in various struggles like low farm incomes, low rural employment, lack of food security, and meager agricultural competitiveness, he added.
With this, government initiatives together with other parties like the private sector should focus on the said areas to provide reliable solutions for high production costs issues in the poultry, fishery, and crop sectors.
If you have been interested in knowing more about the Agri industry here in the Philippines, you may start with these four basic facts.
Four Facts About the Agriculture Industry in the Philippines
We export some of the local agricultural products overseas such as pineapple and banana.
Growing fruits and vegetables are in high demand though not as profitable as rice and corn growing. The Philippines also export local produce overseas like bananas, pineapples, and mangoes, which are commonly grown on plantations. International markets love the sweet mangoes we yield on our land, therefore, giving large companies as well as smallholder farmers to export products.
We are the world's 8th biggest rice producer.
As a country rich in natural resources and diverse agricultural ecosystems, the Philippines is one of the world's major rice producers. Accounting for 2.8% of the global production, we ranked in the 8th spot as one of the biggest rice producers. In 2020, the sector generated a gross value added (GVA) of about 1.78 trillion Philippine pesos. That's equivalent to a 10.2% share of the country's gross domestic product (GDP).
We all know that rice is a staple for Filipinos and it's a significant part of our culture. Hence, rice farming is one of the top agribusinesses we have in the country. Farmers in the rural areas put great effort and hard work into land preparation and the food production process as a whole.
We are an important player in global fish production.
Not only does the Philippines rank as the third-largest fish producer in the ASEAN (behind Thailand and Vietnam), but it is also one of the world's top producers! That accounts for 3% or 5.8 million metric tons of total global yield. The fishing industry has been steadily growing over the past 20 years and accounts for an estimated 1.5% of GDP and 16% of total animal protein consumed in the country.
Also, we've been a leading contributor to food security in Southeast Asia. Making us an important player in global fish production.
We play a significant role in Coconut export.
Coconut oil is considered high value among Philippine agricultural exports. There is high demand for this product and is found in a wide range of consumer products including cosmetics and soaps, as well as industrial goods like fuels and lubricants.
Coconut is a versatile product. Its oil has been found to be effective in reducing cholesterol in the human body and can help treat a range of other conditions.
Also Read: eSpacio: Creating Safe Spaces for Vulnerable Groups in the Philippines
Indeed, Philippine agriculture plays an important role in economic growth, food security, and poverty reduction. With our country's rich natural assets and vibrant culture, we must make room for more cultivation to enhance what we currently have. Living in the urban will often leave you with thoughts of switching to much greener and peaceful, rural areas. The population also draws the line in deciding where to live.
So, if you've been thinking about choosing where to build your next home leaning towards the Agri side, Lumina Homes got your back!
Lumina's eSpacio: A Livelier Community
With the rising demand for affordable housing, Lumina Homes has stepped up and decided to be a solution. For almost 10 years, we have been providing affordable yet decent housing and helping Filipinos build their dream homes.
We now have over 800 hectares in development footprint, over 100 projects in more than 50 key locations across the country, and have served over 100,000 clients. We take pride that our chosen locations are with a good balance of agriculture and innovative projects such as a healthy living community.
With you in mind, Espacio, the newest hangout place inside our Lumina communities, is built so you can enjoy, have fun, and mingle with the residents! Lumina's goal is to transform our residential communities and continue to provide the best services and experiences to our homeowners.
Throughout the years, Lumina Homes has stayed true to its commitment. We continue to build communities that focus on the needs of its homeowners. That's why more and more Filipinos are choosing to build a home with us. Espacio is carefully designed to maintain social connections among its residents.
Aside from the functional amenities found in every Lumina Communities, eSpacio is where our homeowners can do their livelihood, entertainment, and recreational activities. We also encourage our residents to utilize Luntiang Lumina/Edible Gardening.
eSpacio includes amenities like a Multipurpose Hall, Mini Gardens, Play Area, Jogging Path, and a Community Center. Soon, features like a health center, daycare center, senior citizen center, and a barangay center await.
If that sounds like usual amenities for you, eSpacio will also have hangout places like Tambayan Ni Juan, which is a similar idea to a night market. How exciting!
So, if you're looking for a place to live or build your dream home, Lumina Homes is ready to help you. We offer affordable housing programs to secure your future. With projects in over 50 key locations, you have a wide range of options to fit your needs.
Stay connected with Lumina. Connect with us on our website and our official social media accounts on Facebook, Twitter, Instagram, YouTube, and Tiktok.

Try our Home Loan Calculator
Loan Calculator
Try Lumina Homes' loan calculator and get an estimate computation for your preferred Lumina property and home model.