A Heritage-Culinary Tour: Things to do in San Miguel Bulacan
10 August 2022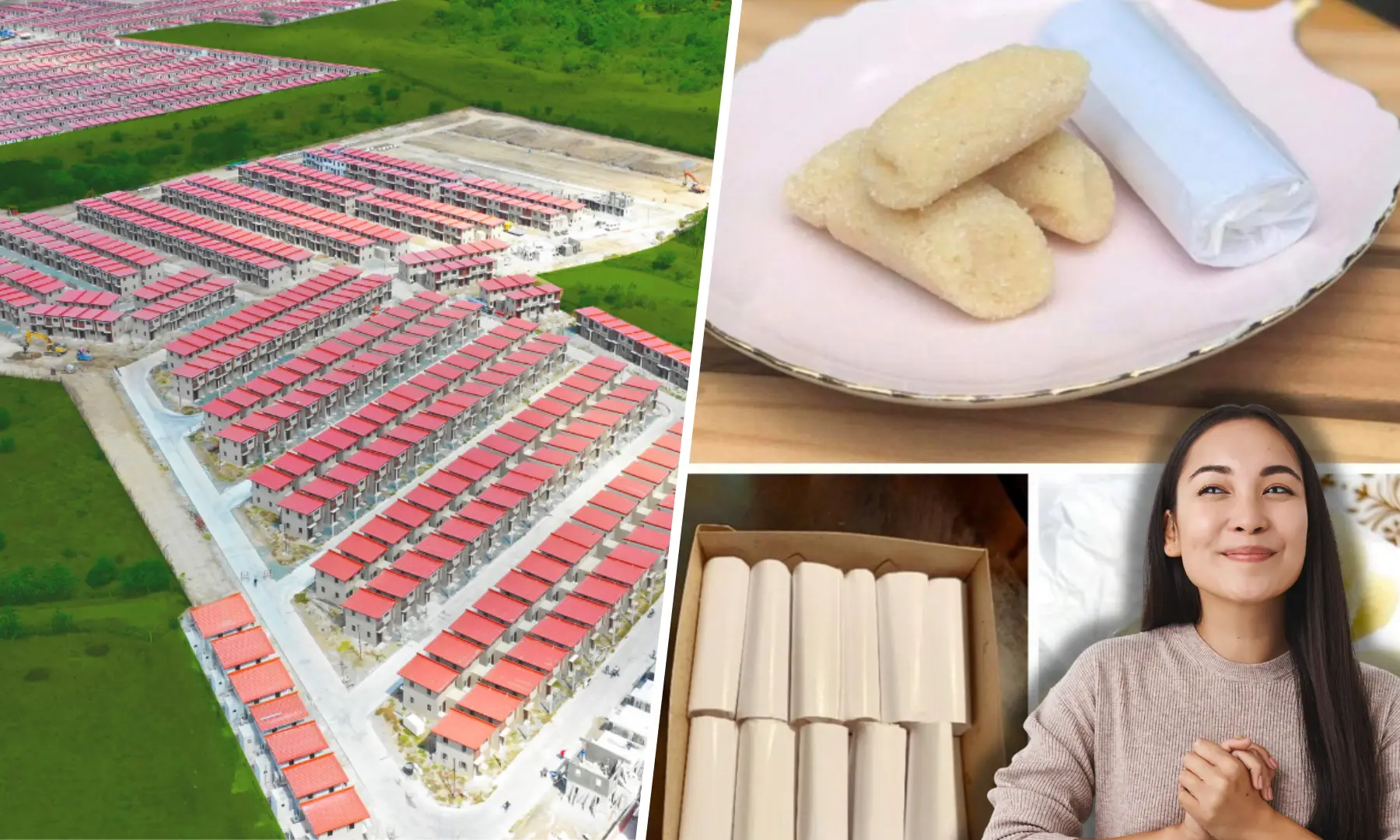 The province of Bulacan takes great pleasure in the fact that it was the scene of some of the country's most significant historical events! After a 300-year rule by the Spanish, the Philippines was liberated and the province witnessed its First Constitutional Democracy in Asia.
Besides playing an important part in Philippine history, the province is home to a plethora of attractions and tourist destinations for visitors and explorers alike. From the tops of the mountains to the bottomless depths of the cave systems to the wide open spaces of the plains, you won't run out of fresh sites and tourist spots to explore and discover in this region.
And after all these explorations and new discoveries, you can also enjoy some native delicacies and sumptuous cuisines that will surely fill your cravings and hungry tummies! One of the towns in the Province of Bulacan that can satisfy your appetite is the Municipality of San Miguel.
Here are a few of the must-see attractions and activities to try on in San Miguel Bulacan province!
Trace back a part of our history at San Miguel de Mayumo.
To mark the arrival of the Augustinians at Candaba which is the boundary between Pampanga and Bulacan, the Augustinians established San Miguel Arcangel in 1607.
San Miguel Arcangel traveled to Gapan and Macabebe in Pampanga from 1726 to 1872. Back then, the town of San Miguel was formerly considered part of the province of Pampanga.
In 1848, Padre Juan Manuel Tombo oversaw the construction of the present church using bricks, concrete, and steel in Baroque design. During the reign of Padre Francisco Arriola, the building was finished in 1869. Spanish colonists under Lieutenant Telesforo Carrasco held out against Filipino rebels until they surrendered in 1898, at which point the church was taken over by Filipinos.
Under the leadership of Padre Honorio Resurreccion, the building was severely damaged during World War II and had to be rebuilt from 1941 to 1948. In 2003, it was completely rebuilt.
The Diocese of Malolos is now in charge of overseeing the church. The pediment of Bulacan's San Miguel Arcangel Church has a belfry connected to it, making it the only Spanish-era church in the province to have one. A stone statue of Saint Michael killing the monster sits atop the entablature.
In addition, Dr. Maximo Viola's grave may also be found at this Bulacan church, which serves as the burial place for important families from the province. He is also a propagandist and writer like Jose Rizal. Because of his financial support, Dr. Jose Rizal's Noli Me Tangere was published.
Where to find it: Poblacion, San Miguel, Bulacan (Around 6 minutes travel time from Lumina San Miguel)
Offer a prayer and ask for guidance at Parokya ng San Jose Esposo de Maria.
Before you begin exploring the town of San Miguel, make sure to offer a prayer and ask for some guidance first at Parokya ng San Jose Esposo de Maria for your safe travels.
While renovating a century-old parish with a variety of styles, the parish was expanded to accommodate more churchgoers while also incorporating contemporary designs, particularly on the inside. The original architectural architecture of the church's front was restored. This church has a collection of religious artifacts, including a variety of Christian statues of various sizes.
Where to find it: Norberto Street, San Jose, San Miguel, 3011 Bulacan (Around 11 minutes travel time from Lumina San Miguel)
Discover the different cuisines and local delicacies of Bulacan at the Municipal Hall of San Miguel.
This two-storey building was constructed in 1874. Renovations were carried out between 1998 and 1999 under the leadership of Chief Santiago Carlos Sevilla.
The local community members from this municipality welcome and greet its guests with warm smiles that you can easily feel at home. If you have enough time, you can also pay a courtesy visit to the town's Mayor and discover the future development plans for the town's progressive economy.
Quarrying, farming, and food processing are three of San Miguel's most important businesses. The town is well-known for its sweets, local delicacies, baked goods, balut, salted eggs, and Bulacan cuisines, but its chicharons and pastillas are their most renowned export. In addition, they also have various family ancestral recipes that you might haven't been heard of before!
Where to find it: Municipality of San Miguel, Bulacan San Miguel, Bulacan 3011 Philippines (Around 12 minutes travel time from Lumina San Miguel)
Saunter through residential-turned-restaurants and eateries with secret unique cuisine.
There are a variety of options in the town of San Miguel that can totally satisfy your cravings and palates. A few that you try on and visit after you explore the different Bulacan tourist spot are the following:
Pan de carne of BJ Snack House
Buffalo wings with shawarma rice by Rasta Taco
Bicho pops and pizza from Adam's pizza
Palm-size buko pie from Samara's Buko Pie
The legendary Goyena's Chicharon
Kilawin tanigue and kalamay with latik from Thumbs Up
Cristy's Pastillas
Kesong puti nuggets from Sweet Bulakenya
Activated charcoal beverages and doughnuts that taste like J and K from Amazing Glaze Doughnuts/Grabites
Super affordable Milktea Network and the scrumptious Thai mookata
Boodle fight with Arki's Grill
Drop by and schedule a tripping in Lumina San Miguel.
San Miguel, Bulacan, is home to the Lumina San Miguel, which is situated in an accessible and convenient location in Brgy. Buliran, San Miguel, Bulacan. Apart from the tourist destinations mentioned above, there are also a number of Bulacan tourist attractions near Lumina San Miguel that you and your family can enjoy such as:
Aguinaldo Cave in 2nd Hanging Bridge, Doña Remedios Trinidad, Bulacan (Around 31 minutes from Lumina San Miguel)
Biak na Bato National Park in Doña Remedios Trinidad, Bulacan (Around 34 minutes from Lumina San Miguel)
Verdivia Falls in Doña Remedios Trinidad, 3009 Bulacan (Around 38 minutes from Lumina San Miguel)
Mount Carmel Parish in Baliuag, Bulacan (Around 52 minutes from Lumina San Miguel)
San Rafael River Adventure in San Rafael, Bulacan (Around 1 hr and 4 minutes from Lumina San Miguel)
Secret Falls' beautiful rock formations in Doña Remedios Trinidad, Bulacan (Around 1 hr and 22 minutes from Lumina San Miguel)
Reyes Strawberry Farm in Calumpit, Bulacan (Around 1 hr and 36 minutes from Lumina San Miguel)
Apart from these various Bulacan must visit tourist spots and natural resources, Lumina San Miguel is also within a short walk from a number of schools, churches, commercial companies, supermarkets, and fast food restaurants.
Start your brand new home journey with us and choose from our home model units that you and your family will surely be fond of-- from our Adriana Townhouse, Armina Duplex, and our Armina Single Firewall units.
With Lumina San Miguel, you can easily go back to the first Philippine Republic and be captivated by its historical significance in the Philippine revolution with the creation of the First Philippine Congress.
You can also make your home reservation anytime, anywhere on our website through Lumina Homes Online.

Try our Home Loan Calculator
Loan Calculator
Try Lumina Homes' loan calculator and get an estimate computation for your preferred Lumina property and home model.