Benefits of Living in Suburban Communities: An Alternative to City Life
3 June 2022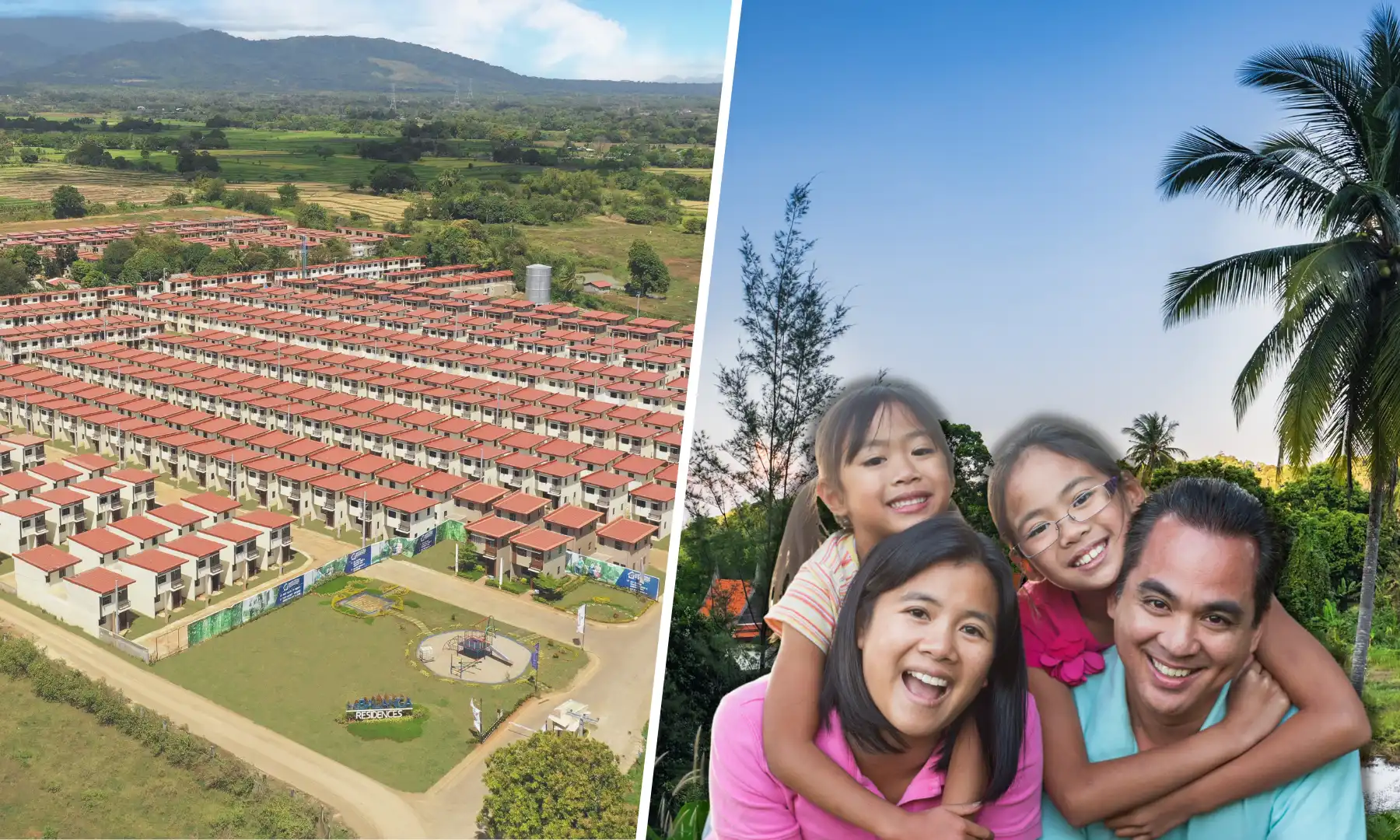 Buying a home is one of a person's most exhilarating and fulfilling experiences. There is, however, a great deal of variety in contemporary living alternatives, which might be daunting-- particularly to first-time homebuyers.
But whatever you are looking for in a community or a new home, there is only one thing that matters, no matter what you decide: Your chosen location.
When it comes to purchasing a property, location is of the utmost importance since it is a given. For potential homebuyers, accessibility and convenience are two more criteria that impact their choice to purchase a property. That said, most potential homeowners will begin searching for a home in the city, which has long been considered a desirable area for buying a property. Unfortunately, their efforts don't always provide the outcomes they need or require.
Advantages of Living in the Suburbs

Finding an alternative to city life has always been a challenge since the country lifestyle doesn't appeal to many people back in the day. By happy chance, prospective homebuyers may now reside in the suburbs, where they can enjoy many of the advantages of city life while avoiding pollution, smog, and a suffocating atmosphere!
The term "suburbs" refers to the fact that you live outside of a big city yet can still go to work by car. Even if you have a job in the city or spend a lot of time there on the weekends, your living arrangement keeps you out of the city's commotion.
There are several benefits to living in the suburbs. While relocating out of the city might have many advantages, here are a few of the more notable advantages of suburban living:
1. Much more space to move around.
Choosing to reside in the suburbs rather than the city is primarily due to the fact that there is more space there. The floor space of residences in the suburbs is much larger than in the city's cramped condos and flats.
In addition, most residences have gardens or grass spaces, a private backyard, and a garage for their vehicles. Finding a suitable spot should be a breeze if you're searching for somewhere to park.
In addition, compared to the city's residential complexes, the communities in the suburbs are larger. Because of this, you may let your children run about and play in the less congested city areas.
2. The ease of daily commutes.
A lengthy journey to and from work is one of the biggest deterrents to buying a property in the suburbs for many would-be homeowners. Getting to and from Metro Manila has never been simpler, thanks to new constructions and expressways like the SLEX, NLEX, Cavitex, TPLEX, and the Manila-Cavite Expressway.
In addition, since main metropolitan thoroughfares, where traffic jams are notoriously bad, are comparatively far away from suburban communities, these places are less congested. People who live in the suburbs, on the other hand, are less likely to be subjected to the craziness of rush-hour traffic.
3. It is less congested and crowded.
If you live in the suburbs, your journey will be a bit longer, but you won't have to deal with the swarms of people in the city or the constant traffic jams in the metropolis. Suburban locations have a lower population density per square mile, making them less crowded and stuffy than metropolitan ones.
4. A tranquil life is within reach.
Imagine a businessman father walking, son on a scooter to school amid big attractions like city museums and theaters. Well, this is not the scenario in the suburban areas.
You don't have to worry about work when you move to the suburbs since you have a more laid-back and comfortable way of life.
Having a house in the suburbs means leaving your work troubles and deadlines in the city and returning home to a serene and quiet area where you won't have to hear the continual horns or see the hustle and bustle of workers making their way to their night shift. Getting enough sleep in the suburbs is more achievable than in the city's busy streets, helping you recharge and revitalize for the challenges of the day ahead.
5. You get to own the property.
In general, the lifetime of a condominium building is estimated to be 50 years or less. On the other hand, suburban houses are yours to keep, which means you can pass them down to your children and grandkids if they are well cared for. This one is the classic suburb versus city dispute we have always heard of.
In addition, a home in the suburbs is more affordable since the price of a condo in the city center may already cover the cost of a big and pleasant house and lot in the suburbs. All things considered, it makes more financial sense to buy property in the suburbs where your home is more spacious, and the streets are less crowded.
6. A better feeling of belonging to the larger community.
Ah yes, the classic suburb way of living!
People that relocate to the suburbs prefer to remain there for the rest of their lives, while city dwellers tend to leave after a few years. This happens because a more profound feeling of family and community has resulted, in which everyone watches out for one another.
As a norm, individuals in suburban areas aren't in a hurry and are more likely to engage in a friendly conversation with their neighbors. That said, the suburban lifestyle fosters long-term relationships and close friends with whom you may create experiences and ties that will last a lifetime.
7. You may live in harmony with nature.
Because urban places have so few open spaces and green regions like local parks, it's difficult to appreciate the beauty of nature and enjoy the fresh air and natural environment when you're not surrounded by it.
You may notice that most of the remarkable and beautiful places in the country are located in suburban areas. You may see lush forests, snow-capped mountains, and many other natural wonders from your window. In addition, you may now stroll outside and stare at the night sky without fear of light pollution. It is only in the suburbs that city inhabitants have the opportunity to breathe in the fresh air and drive along tree-lined streets.
Depending on your lifestyle and priorities though the suburbs living features pros and cons- but considering all the infrastructures and developments going on in the provinces, we can say that the perks of living in the suburbs are more lavish.
When investing in a suburb community like Lumina Homes, give your family and your future generation the gift of a safe and secure community with a lower crime rate and a more affordable cost of living.
Achieve the amenities and facilities you can find in an urban community located a few hours away from the metro! To know more about the house and lot for sale in the Philippines by Lumina Homes, check our Property Listing page or watch our informative vlogs.

Try our Home Loan Calculator
Loan Calculator
Try Lumina Homes' loan calculator and get an estimate computation for your preferred Lumina property and home model.