Small Home Office Ideas for Him: Father's Day Home Renovation
30 May 2022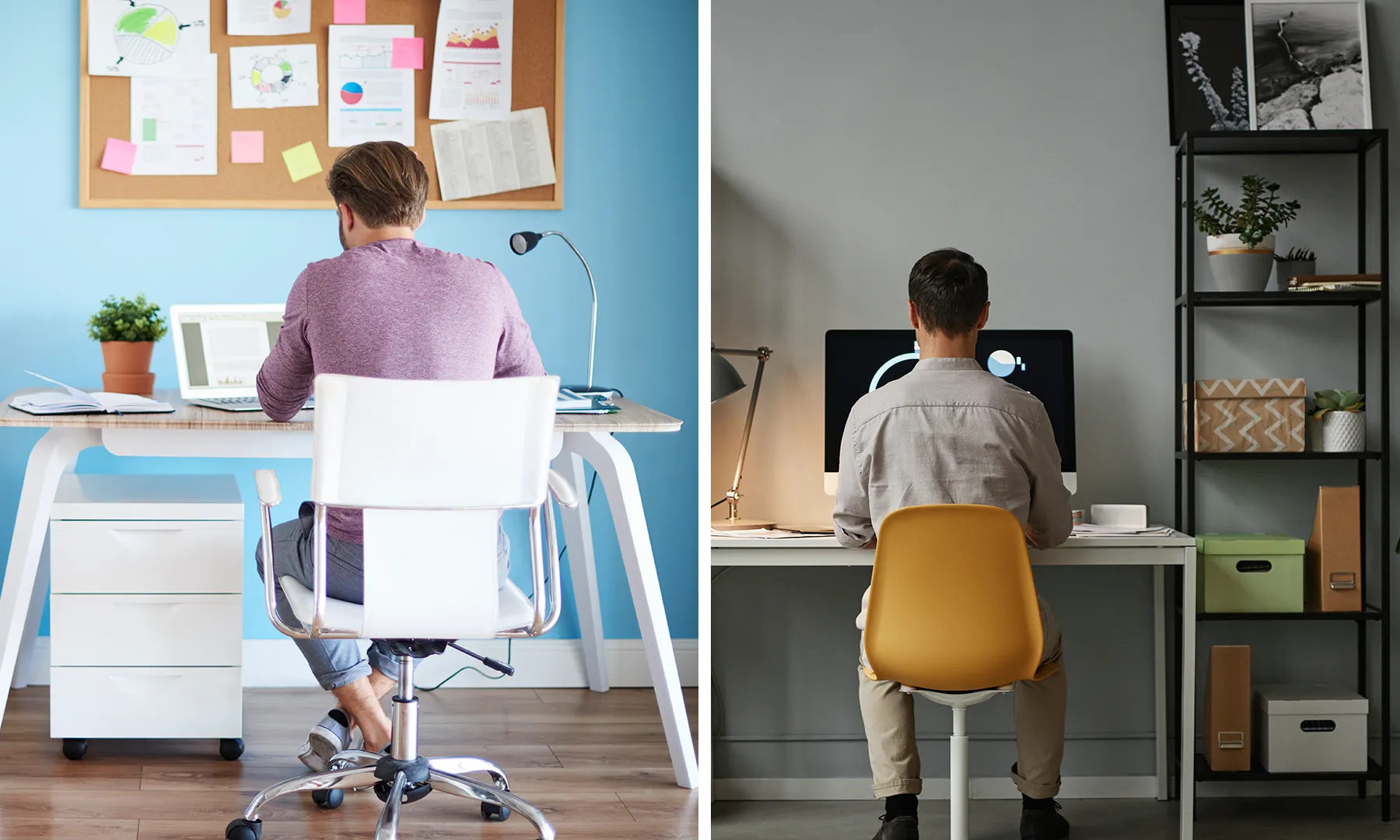 As the practice of working from home is becoming more commonly recognized, businessmen and workaholic dudes decide that it's time to make an investment in a chic workspace where you can do your job and check their email.
That is why this coming Father's Day, why not give your dad the manly yet chic-looking masculine home office that he truly deserves. We collected some tricks and treats on how to turn your dad's mancave into a welcoming and productive office space at your Lumina home.
Masculine home office ideas
When it comes to creating a manly home office, it's important to keep distractions to a minimum so that you can focus on the task at hand. Potential customers and colleagues may also feel at ease in this environment, while also being aware that you are a formidable man of taste, sophistication, and action.
So, let's take a look at some of these ideas to guide you in renovating your Lumina Homes office space for your dad:
1. Add a personal bookshelf.
Aside from being a hardworking man, is your dad a certified bookworm? A passionate reader's personal bookshelf may enhance intimacy and serve as a showcase for your dad's reading hobbies. It creates a feeling of order and may be used to display other objects, such as photo frames, decorations, or sculptures, that your dad would want to display in his masculine office space at home.
2. Make the desk the focal point.
Try to create a simple yet modern home office with few distractions and little clutter. This can help your dad still get what he needs while keeping the focus on the task at hand. You can also add a few simple lights or natural light to the desk to keep it traditional and discreet while yet providing enough lighting.
3. Incorporate the office spaces into the rest of the decor.
Set up a home office that blends in with the rest of the house's decor to prevent substantial remodeling. A good inspiration for a home office for your dad is a map-themed décor particularly if he loves to travel. With the right accessories, you may show off his travel memoirs, or you can keep things simple and let the inside decor do the talking for your dad's personality.
4. Design it as minimalistic as possible.
The ability to concentrate is enhanced by working at a well-organized workstation that is devoid of visual distractions. Decorate your dad's home office with either plants or modern art, such as a vase or lamp, to give the room a personal touch. In an all-white room, white and wooden furniture combines nicely with each other without detracting from the minimalist style of the home interior.
5. Hefty artwork is the best.
Make a research on some home office décor idea to display some inspiring artwork to help your dad stay focused and energized throughout the long workdays. An artwork hanging on the back of the table or a gallery wall can also create a manly impact, while the table décor is kept to a minimum. The contrast in color provided by the wooden table further enhances the wall art.
6. Experiment with an industrial-style home office.
One of the most interesting ways to decorate your dad's home office is with industrial design. A rustic look may be achieved by repurposing existing furniture and adding rustic accessories like damaged wooden stools to the room. Using pipe brackets to hang shelves on a brick wall can also add some visual flair to the industrial style.
7. Corners are a great place to start.
The best way to help your father focus on his job is to provide a dedicated area for him to do so. Put up some shelves and calm-inspiring pictures to help him stay organized. By creating distinct parts that can spark off his personal interests like a whiteboard or a pinboard on the wall, you may create his own little haven in which he is free to wander about.
8. Leather is a good choice.
Make use of leather furniture while setting up a workspace for your dad in your house. Aside from being very comfortable and beautiful, leather is also quite durable. Despite its manly appearance, it offers an air of sophistication and elegance. A leather chair is also highly recommended as it is very simple to clean and maintain.
9. Incorporate masculine hues into your design scheme.
With a black and grey color scheme, you can never go wrong. You can use dark wood for your dad's home office interior. In terms of versatility, it may be used to create a powerful but refined atmosphere in a space. In the same way that black and grey dominate the realm of neutrals, it is easier for your dad to have a sense of control in his workplace.
10. Plant is a great addition to small space.
Add some plants to your father's desk if he enjoys the outdoors so that he may be inspired and allow his imagination to run wild. These may be a quick pick-me-up and a great way to lift your spirits. In times of heavy workload and he can't travel much, infusing his surroundings with nature may help him feel grounded and connected. In addition, it will filter the air in his vicinity.
11. Save space by using a portable table.
If your home has limited space and is attempting to set up a home office for your dad, a portable table could be the answer. Keep the number of table ornaments to a minimum for this kind of home office. Instead, use wall art to draw attention to the workspace. This makes it simple to move around the home offices while yet maintaining a personal touch.
12. Use empowering phrases and quotes.
Hanging motivational posters on the wall above the workstation will provide an additional dose of inspiration and motivation. These will assist your dad to get through those days when he simply doesn't feel like working or is fed up with hustling every day. Choosing posters in a neutral color palette will help them blend in with the furnishings and have no effect on the room's decor.
Whether it is a contemporary look or a classic look home office, it is easier to achieve that masculine touch if you have some extra space at home for it.
Lumina Homes offer wider house and lot packages to provide a suitable dwelling for our work from home dads and businessmen. Give your dad the gift of freedom to design his own home office with Lumina Homes townhouses, duplexes, and single firewall home model units.
To know more about the magic that you can create for that extra room space in your Lumina house and lot, you can also visit our YouTube Channel and browse on our Shorts videos and vlogs on how to improve your Lumina Homes interior.

Try our Home Loan Calculator
Loan Calculator
Try Lumina Homes' loan calculator and get an estimate computation for your preferred Lumina property and home model.