How to Start Observing National Clean Out Your Refrigerator Day
14 November 2021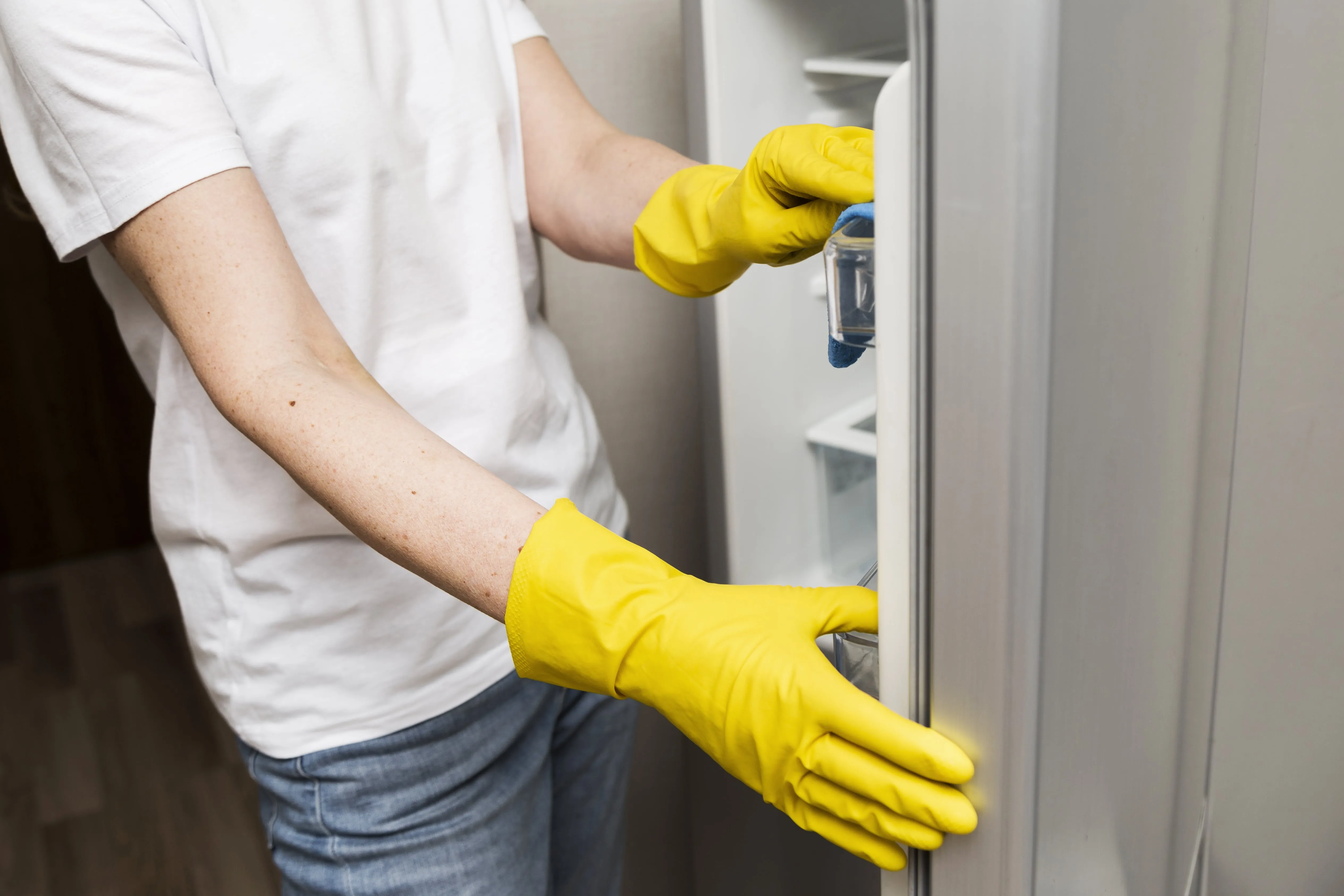 Cleaning out the fridge is a good idea when you have a huge family gathering like the holidays and a lot of cuisines to cook. We'll need space for getting ready and storing all of the food that will be left over after the yuletide dinners.
Refrigerator cleaning falls by the wayside in our rushed and chaotic lives. When it comes to illness, the National Sanitation Foundation (NSF) International discovered that kitchen meat and vegetable drawers ranked as the dirtiest and one of the top-most causing diseases.
The back of the shelves may contain a few surprises. If something is set in front of something else and ignored, it tends to be moved back. Many people indeed dread to do this job, but this is a crucial responsibility, not just to have a more organized home but also to ensure a well-sanitized and safe food environment for everyone.
5 Ways to Celebrate the National Clean Out Refrigerator Day
Now that you have a special day and reason to clean out your fridge, it's time for you to gather a bucket of soapy water, a disinfectant, a sponge, and a waste bag to clean up those expired food from your fridge.
1. Throw away expired food and drinks.
Consuming food or drinks that are over their expiration date might be dangerous to your health. National Clean Out Your Refrigerator Day is an excellent opportunity to get rid of any expired foods or out-of-date beverages in your fridge so that you and your household members aren't at risk of ingesting anything that's well beyond its expiration date.
Seeing all of the food waste will hopefully make you understand just how valuable our food supply is and motivate you to eat more responsibly in the future. Best case scenario? Your fridge can be utterly devoid of any outdated goods and achieve that food safety goal at home.
2. Donate your extras to food banks in your area.
This refrigerator day national clean-up drive is beneficial, especially at this time of the pandemic. The Food and Agriculture Organization of the United Nations estimates that nearly a third of the food sitting on our fridge is wasted or lost each year. That works up to over 1.3 billion tons of food being wasted annually.
In the Philippines, many suffer from job loss and lack of food due to the recent pandemic crisis. That's why rather than throwing away perfectly good food that is beyond its sell-by date but still in your refrigerator, why don't you pack a box and give it to a local food bank? You not avoid wasting food but also help the needy in your community.
3. Give some good cleaning to your empty refrigerator.
Organize a thorough refrigerator cleaning after removing any expired or undesired goods. Refrigerators may be cleaned using hot water, lemon juice, and baking soda or saltwater, as well as a cleaning agent approved for use on refrigerators. These are excellent resources for sprucing up the look of your fridge while also removing built-up filth and germs from the shelves.
You can also find a recipe that works best for you by browsing through the many options available on the internet!
4. Deodorize your refrigerator.
As adults, we all have to deal with a stinky fridge at some time in our life. As it turns out, there are several cheap and simple solutions to keep the fridge smelling good.
You may use baking soda or purchase refrigerator air filters with baking soda already in them. Freshly ground coffee, vanilla extract-soaked cotton balls, or lemons may also be used to reduce odor. The odor and freshness of your refrigerator may be considerably improved by using any of these methods.
5. Clean your freezer, too!
However, cleaning the freezer should be part of routine maintenance because the freezer is connected to the refrigerator. To maintain your freezer clean and fresh, continue the methods outlined above. Also, remember to keep your frozen meals, and other perishable goods are frozen while you clean the refrigerator.
To help you maintain the cleanliness and sanitation of your fridge, here are some of the reminders that you must keep in mind.
Every week or two, give your refrigerator a good cleaning. Go food shopping with a clean fridge in mind as a good practice. As a result of this practice, you'll be able to fit in the new foods and avoid overspending. Wipe off the shelves and doors with a hot, soapy towel while you're discarding any of them.

Those items that are pushed to the back can be forgotten. Do you know that many of the shelves on today's versions can be moved forward for easier inspection? Lazy Susans, dividers, and see-through labeled containers may also be used to keep your food organized.

Food should be kept at a temperature of 40 degrees Fahrenheit or less, according to the Food and Drug Administration.
That's why it's a fantastic thing that there is a special day like Clean Out Your Refrigerator Day to remind us to clear our fridge!
National Clean Out Refrigerator Day
According to the National Day Calendar, November 15 has been designated as the National Clean Out Your Fridge Day.
The National Clean Out Your Refrigerator Day is a yearly tradition intended to get people in the Christmas spirit by reminding them to prepare their fridges for the upcoming holidays. This national day serves as an excellent reminder to keep your fridge clean and sanitary for health and safety concerns.
When did it start?
It seems that Whirlpool Corporation was the first to propose a "Clean Out Your Fridge Day" in 1995, to make it the third Wednesday in November.
In 1999, the home economists at Whirlpool Home Appliances launched National Clean Out Your Refrigerator Day to encourage people to clean out their home refrigerators in anticipation of the impending holiday. Cleaning advice was also available through a toll-free phone line at the time.
The year 2000 seems to be the year that it became more well known, as E-Card businesses began listing it as a holiday on the 15th of November, and users began making online posts about it falling on that day.
Now that you've decluttered and arranged your fridge, it's time to establish some fundamental general principles. To ensure the health and safety of everyone in your household, even your guests, and avoid food poisoning, keep your refrigerator in top shape by cleaning it out regularly, not only on National Clean Out Your Refrigerator Day.
***
For more information about the affordable house and lot for sale of Lumina Homes, please contact (0917) 629 6523.
Visit our official website at www.lumina.com.ph and like/follow our official online channels: Facebook, Twitter, Instagram, YouTube, Google MyBusiness & Google Maps, Pinterest, Spotify, Viber, Telegram, Lazada, and Shopee.

Try our Home Loan Calculator
Loan Calculator
Try Lumina Homes' loan calculator and get an estimate computation for your preferred Lumina property and home model.