7 Summer Safety Tips to Avoid Heat-Related Illnesses
10 April 2023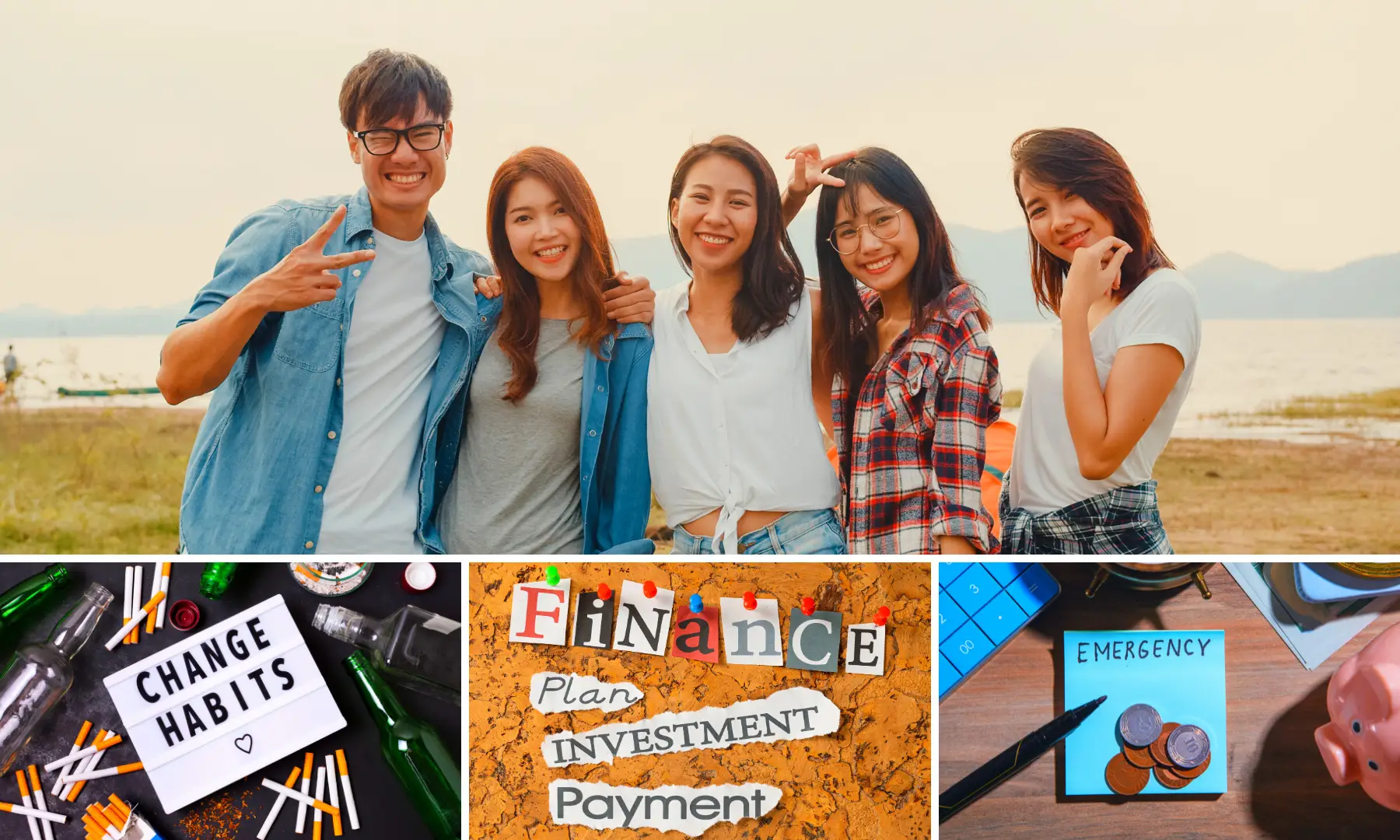 PAGASA recorded the highest heat index this April at Catarman in Northern Samar with 41 degrees celsius at 12 noon. This is indicative of how the country's dry season has long started and is being felt all the more this month. As such, Filipinos must be extra cautious of the extreme heat to get away from heat-related illnesses that, if severe, can cause death.
To beat the heat, there are safety tips you must practice to be protected while enjoying the season as the time of the year when Filipino families head to beaches and other tourist destinations to unwind, relax, and be stress-free if only for a while. In this article, we'll discuss a number of safety tips to cope with the harmful effects of the summer season.
7 Summer Safety Tips to Survive the Scorching Summer Heat
The Philippines is a tropical country that only experiences wet and dry seasons. We consider the latter as our version of summer, though this is a misnomer that we now acceptably use to refer to our warmest and almost rainless months.
While summer is a season we anticipate for academic and family vacations, it can also be the worst time in that there are more cases of heat-related illnesses. Below, refer to our safety tips to stay cool, fit, and hydrated this summer.
1. Make it a habit to always check the weather before going outdoors
Not only when going outdoors, but also even when you're just inside your house and lot in the Philippines. Being updated about the latest heat index and weather conditions in your area can help you prepare. If the temperature recorded by PAGASA is unusually high, this can help you decide against going outside and enduring the extreme heat, and perhaps consider thinking of fun ways to spend summer vacation at home instead.
2. Apply sunblock to your exposed skin when heading outside
If you need to go outside to run an errand or go to work, do not forget to apply sunblock or sunscreen to protect your exposed skin from the sun's harmful ultraviolet rays. This is especially necessary during the hours of 10 AM to 4 PM when sunlight is at its most merciless.
3. Wear comfortable, light-colored clothes
Wear white and light-yellow clothes as these are the most heat-resistant color schemes to protect yourself during summer. With that being said, the worst would be wearing black, red, and other bright, saturated colors. If you're not leaving the house, you can simply wear a sando or any comfortable clothes to avoid sweating due to the unusually warmer temperature.
4. Always hydrate and have water and a first-aid kit handy
Drinking plenty of water is always an effective summer safety tip. It keeps the body hydrated and therefore less warm because of the hot weather. Ideally, you should be drinking eight to ten glasses of water each day for optimal hydration. If you can drink more, the better. It is also important to have a first-aid kit handy in case the summer heat can be so extreme that mere hydration wouldn't suffice and you already feel signs of a heat-related illness, which can be severe if not attended to immediately.
5. Be properly informed about the risks, symptoms, and treatments for heat exhaustion
It is critical that you are properly informed not only about the risks of summer-related illnesses such as heat cramps and stroke, but also its signs and potential treatments. Having said this, watch out for the following signs to determine whether you may already be experiencing heat exhaustion caused by the warm weather.
Headache

Increased body temperature

Dizziness

Weakness

Thirst

Irritability

Sweating

Nausea
Meanwhile, treatments and coping mechanisms you can do at home to feel better include:
Resting in a cool place, with the air conditioner or fan switched on

Hydrate by drinking water or sports drinks, but do not try alcoholic beverages. You can also try summer drink recipes to stay cool while savoring a sumptuous drink.

If you can, take cool showers to cool down your body.

Stick to lightweight clothing and remove any that add up to the heat.
If symptoms persist, it is always best to seek immediate medical attention to give you the proper treatment you need.
6. Don't leave your children or pets unattended in your car
When not driving, your car heats up. Hence, leaving your children or pets inside, whether intentionally or unintentionally, is downright discouraged. Children's body temperatures also heat up much faster than adults do. Leaving them unattended in your car can make them suffer from the car's heat. If you decide to bring your kids with you, bring them all the way to the grocery store no matter the risk of them misbehaving or demanding something from the establishment. It's much better and safer than leaving them in your car.
7. Limit sun exposure and stay cool inside your ventilated home
With a properly ventilated home, there is absolutely no need to go outside or head to places where you can experience a much cooler atmosphere to cope with the extreme summer sun heat. If you haven't yet, invest in cooling devices such as an air conditioner and fans. Using them generously this summer may incur a higher electricity bill, but it's much better than suffering hospitalization caused by heat stroke and the lack of heeding summer safety practices to survive the scorching heat of the summer months.
To sum up, homeowners like you can beat the heat if you drink plenty, apply sunblock when going outside, wear lightweight clothes wherever you are, keep updated with the latest weather news, know the signs and treatments for heat-related illnesses, as well as to not forget kids in the car and limiting sun exposure by staying inside your property, provided that it's well-ventilated.
Besides these things mentioned, it is also crucial that the community you live in is conveniently located. Ideally, there must be trees and greeneries to provide shade, gazebos for temporary shelter, and must be near essential establishments so as to prevent walking and traveling too far just to get what homeowners need. This should include proximity to hospitals and clinics in case a medical emergency occurs as a result of the extreme weather.
Lumina Homes, Vista Land's affordable house and lot for sale builder of more than 10 years, offers all of these convenient perks in our housing communities nationwide. Lumina Homes put a premium on every homeowner's comfort, convenience, and safety, that's why we designed our communities with our residents' lifestyle needs taken as a top priority.
If affordability and quality are what you fancy, an affordable house and lot invested through Lumina Homes may just well be what you're looking for. Feel free to inquire about your investment concerns with us today and rest assured that you will be accommodated accordingly by one of our dedicated sales representatives.

Try our Home Loan Calculator
Loan Calculator
Try Lumina Homes' loan calculator and get an estimate computation for your preferred Lumina property and home model.