6 Tips on How to Take Mental Health Break at Home
30 November 2022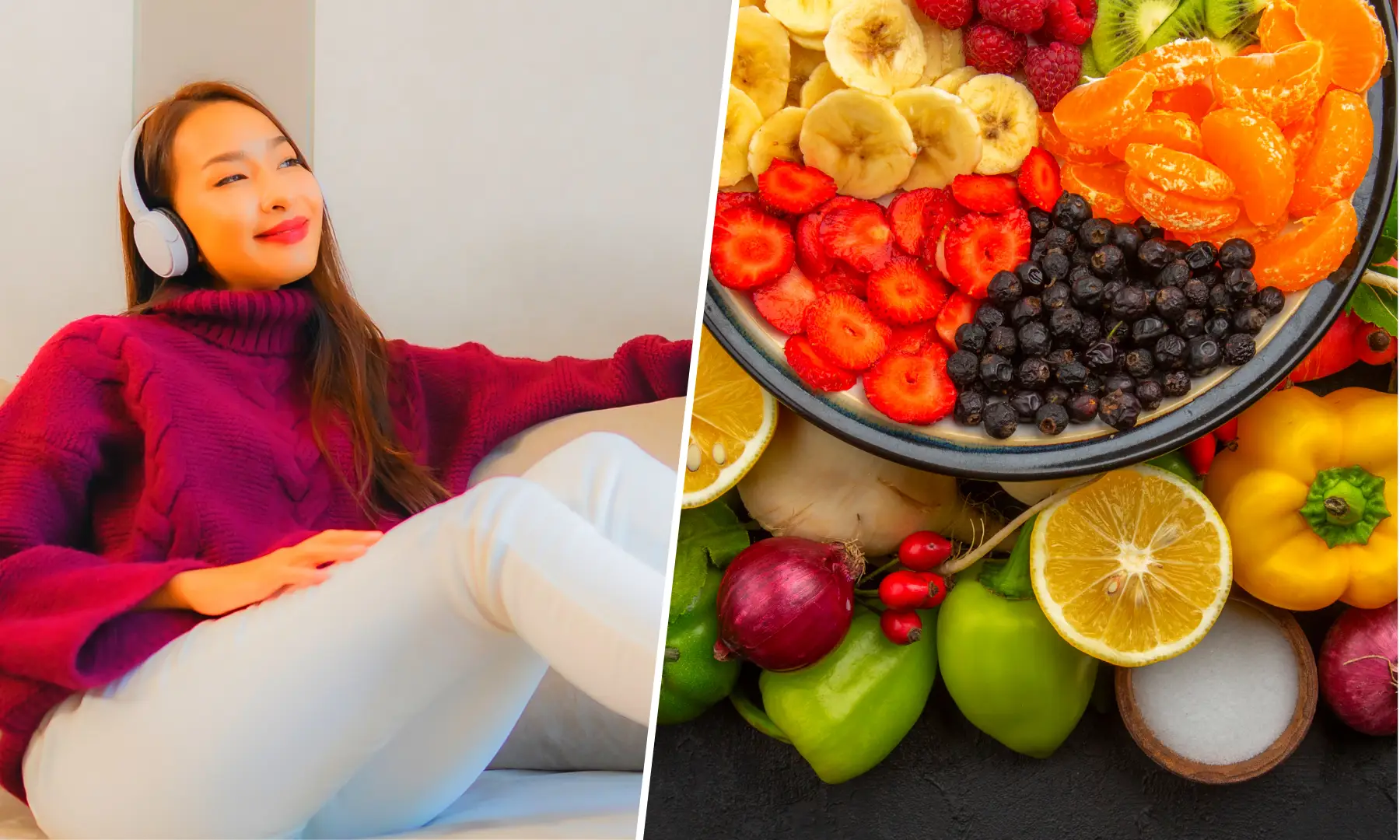 Mental health is a delicate issue that is constantly ignored in society. It is a concern that many of us struggle with, and can substantially influence how we live our everyday lives. Our culture frequently encourages us to suppress our emotions and carry on regardless. But the ideal method to look for our mental health is not this way. When we suppress our emotions, they frequently manifest in other states, like rage or sadness. That's why the World Health Organization has dedicated World Mental Health Day to give importance and to understand that there are various forms of mental health, and they all require attention.
As the adage goes, home is where the heart is. But how vital is it when discussing mental health? Aside from Lumina Homes' key ideals of accessibility, affordability, and practicality as core values, we are also committed to making sure that every corner of your home would provide you that sense of belonging, giving you the security and ideal setting for unwinding after a demanding day.
A home environment has a big influence on one's mental wellness and will serve as your haven, your place of solace, and a space where you could all find comfort. Hence, if you're on the look out for an affordable house and lot for sale, you should find one from Lumina's wide range of real estate options.
Why Taking A Mental Health Break is Important
The effects of not taking a mental health break can be detrimental, but when we talk about its benefits, we can say that it is endless! Aside from it is good for our physical and mental well-being and can help us focus on what is important in life which is to recharge and improve our productivity. These things can help with our general well-being and a time to focus on ourselves and our own needs, rather than those of others around us or at work.
Now that we are in the new normal era, where most of us are allowed to work from home, taking a mental health break is more convenient and can be done in the comfort of our own homes. Mental health breaks can be anything. From taking a walk to going for a run, or even just sitting in silence can help remove your emotional stress and improve your mental health. Keep reading as we share tips and activities that you can do and enjoy to improve your mental health break at home.
6 Simple Tips for Taking Mental Health Breaks at Home
Mental health breaks are probably something that many of us have taken before, but it's time to make this a habit. Now, it's easier to take a mental health break than ever before because most of us are allowed to work from home. It doesn't have to be a big trip, it doesn't have to be extravagant, and it doesn't have to be in far place away from your family. It can be as short as ten minutes and as long as an hour. If you're finding it tough to find the time for it, try taking a mental health break for five minutes every hour. It doesn't have to be for long hours, it just has to be five minutes. Breaks that are meant for mental health days are surely beneficial.
1. Hibernate. Spend your rest day sleeping.
I bet everyone would agree that one of the best things in the world is getting enough sleep. Not only that it allows us to recharge, but it also leads your brain in processing information to avoid mental illness, reduce stress, and can even help you focus better.
Imagine spending that day in your dream house. A full night's rest, no early morning alarms, no to-do list, and just in a DND (do not disturb) mode. Just you in your pajamas, on your comfortable mattress, and getting snacks in between those afternoon naps. With Lumina Homes, you can purchase a well-developed house and lot for in the Philippines that will surely match your preferences, especially your needs when taking that well deserve mental health break. If getting at least 7 hours of sleep is something that you do not practice on a regular basis, then may this be a reminder to reward yourself for that well-deserved good rest.
2. Get those muscles and bones moving.
In short, exercise! It has been proven that exercising has a lot of benefits in improving our mental health. Some examples of this are as follows.
Improve our mood.
Boost our self-esteem.
Makes us more confident.
Increases serotonin levels; which reduces anxiety and depression.
Gives us more energy and become productive.
Improve the quality of our sleep.
Too many people in our society are living sedentary lives. Our body needs exercise to remain healthy, and the long-term effects of a less active lifestyle are negative on our mental health. The benefits of exercising for mental health are endless! At least 30-minute exercise a day can decrease your stress level and create a big impact on your overall health status. It doesn't have to be a routine that you must do every day, but it should be part of your daily routine. Whether you run, walk, bike, jog, dance, water your lawns, take a few moments to do breathing exercises, or even simply take a walk. It is a great way to relieve depression, anxiety, and stress.
3. Journal Writing.
Do you remember writing in and keeping a diary when you were younger? Something that you might have kept hidden under your mattress. A best friend in a form of a notebook and a place to keep your thoughts, feelings, and everything you wanted to tell the world without the worry of anyone reading it. Journaling lets you reflect on the challenges you are facing, and a way to work through them. It can aid you get to know yourself better by giving you insight into your own thoughts and feelings and helps you deal with anxiety, depression, anger, and other difficult emotions by helping you work through them and learn how to cope.
You can also write your accomplishments, things that you did well, inspirational quotes, your realizations, and your plans and desires, regardless if it's personal or work-related. It can serve as your progress tracker so that in times of self-doubts and demotivation, you can just simply read your journal and be reminded how far you made it. Do it for your future self! So that you have something to go back into, to see how big your progress was.
4. Decluttering your space.
Who wouldn't want to spend their downtime sleeping in a clean room? Or working from home in an organized space? Cleaning is a relaxing activity. It can be a way to relieve stress from the day, helping you to eliminate mental exhaustion which will make you feel accomplished, as well as gives you a positive effect on your mental health. It enables you to take charge of your surroundings, relieving stress and offering a sense of relief and calm since you have fewer things to worry about.
5. Socialize and invite your friends over.
Every day, we are bombarded with information about health and wellness. We hear that we should exercise more, eat better food, drink more water, and get enough sleep. While all of these are true, we often overlooked the importance of socializing in improving our mental health. Socializing doesn't mean going to parties or knowing new sets of people. It can be as simple as going on a coffee date with a friend, picnicking in a nice farm or garden, or just watching your favorite tv show with your loved ones. Taking care of your social well-being is a great way to reduce stress levels, feel better about yourself and have fun.
6. Eat healthy food.
Research has found that people who eat healthier have lower rates of depression and anxiety. Kickstart your day with a healthy breakfast that will help your brain work better, giving it a lot of energy to function properly. A healthy meal can also help you sleep better at night, which means you'll have more energy and become more productive.
Improve Your Own Mental Wellness with Lumina Homes
Are you looking to start an investment or a living space upgrade? Take mental health days seriously and look after yourself. You'll definitely find an affordable house and lot for sale at Lumina Homes to match your needs. Living in one of our Lumina communities means being at home without the stress that comes with living in a city.
Our Lumina residential projects also feature functional amenities exclusive to Lumina residents in addition to an excellent location. Among the many features we have are a guarded entrance, a multipurpose hall, a basketball court, safe play areas, mini gardens, and others. Therefore, if you're considering investing in an affordable house and lot, Lumina Homes is a great choice.
Would you like to understand more about what Lumina Homes can offer you? Reserve your perfect Lumina property with one of our accredited agents today!

Try our Home Loan Calculator
Loan Calculator
Try Lumina Homes' loan calculator and get an estimate computation for your preferred Lumina property and home model.