What Makes the New Davao City Expressway a Real Estate Gamechanger?
19 April 2023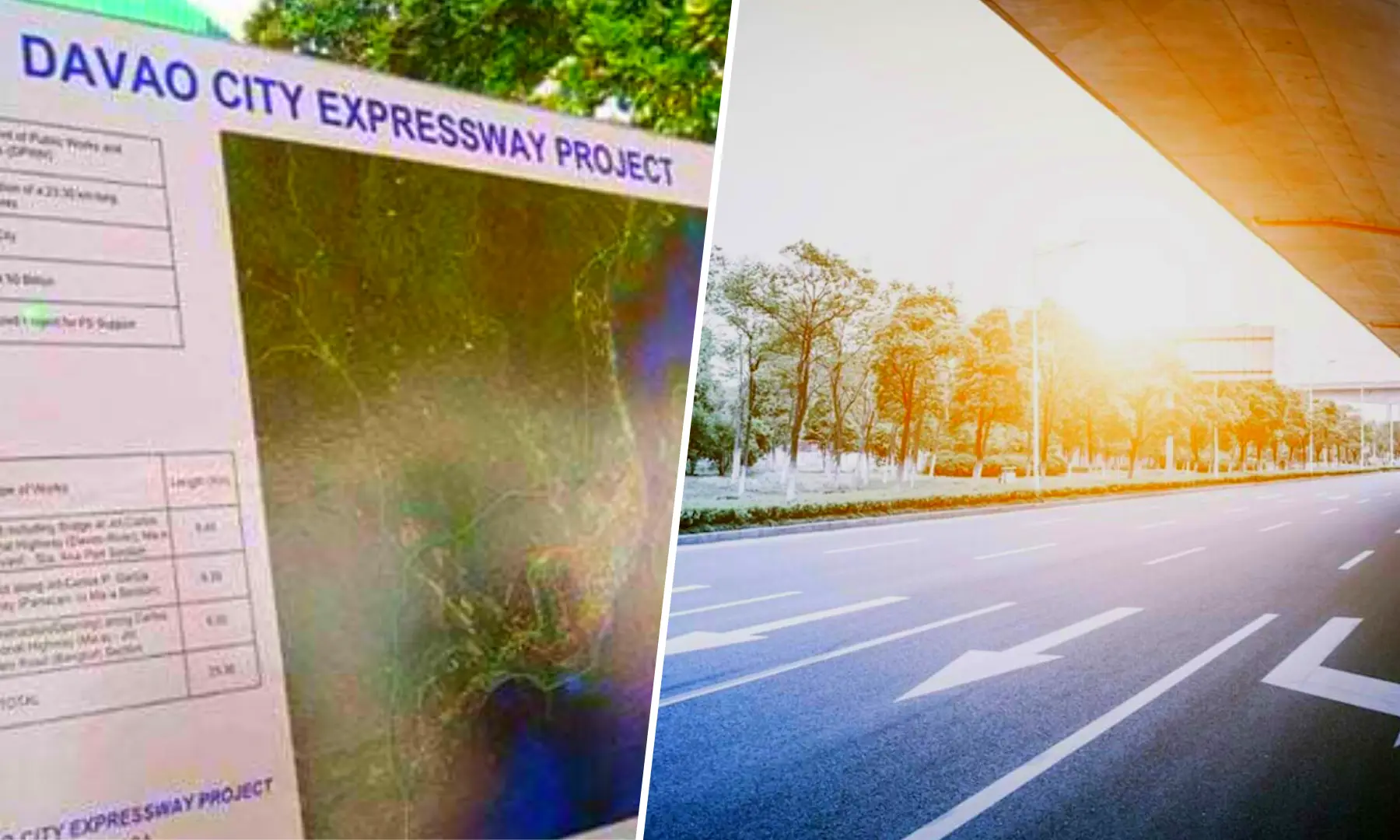 Do you have a plan to invest in an affordable house and lot for sale in Tagum?
Good news! The New Davao City Expressway is set to transform the real estate industry, not only in Davao Region but also in the entire Mindanao area. Thanks to the ambitious infrastructure projects of the previous administration. Many investors in the house and lot in the Philippines are all eyes on Davao Region.
This 69.81 billion project involves a two-way, four-lane urban 29.21-kilometer expressway, connecting all the nearby vibrant cities of the Davao region.
New Davao City Expressway in a Glance
The new Davao City Expressway, or DavEx, is a major infrastructure project aimed at improving accessibility, reducing travel time, and increasing productivity in the region. This project includes the construction of tunnels, bridges, interchanges, and overpasses. According to NEDA-Davao Region Director Maria Lourdes Lim, it is expected to provide a boost to the local economy and attract more investors to the area.
Part of the said project also includes the Davao City Coastal Road, which will connect downtown Davao to Davao del Norte, providing easy access to different parts of the region. The Japan International Cooperation Agency is funding the project, which is being carried out by the Department of Public Works and Highways.
Construction on the project began in 2017, and the first section of the expressway, which includes the Panacan Phase III and Agdao Phase II, is expected to be completed in April 2023. This will also include the construction of the Ma-a Interchange, the Panacan Interchange, and several at-grade intersections.
DavEx's construction will be divided into three phases.
Phase I includes the construction of the 8.479-km elevated viaduct structure which is expected to be completed by the end of 2023. This will cover Davao City Coastal Road to Ma-a Interchange.

Phase II will cover the 8.510-km elevated viaduct structure that will stretch from Panacan to Ma-a interchange. It aims to improve traffic decongestion in downtown Davao. Along with Phase I, the second phase will be integrated into the existing Carlos P. Garcia National Highway.

Phase III includes the construction of the expressway tunnel, which will cover the Ma-a Interchange to Dumoy Interchange. This will also be the longest tunnel in the country which is estimated to measure 12.821-km at-grade structure.
Primary Goals of the New Expressway
From access to key locations to increased property values, the primary goals of the New Davao City Expressway will provide convenience and lucrative opportunities for real estate businesses and investors.
Improve Regional Connectivity
The main goal of the new expressway is to improve connectivity between Davao City and Davao del Norte. Thus, it provides easy access to the neighboring cities and provinces of the region, reducing travel time and increasing productivity.
Traffic Decongestion
As of today, downtown Davao is experiencing traffic decongestion wherein motorists encounter bottleneck situations in most of the existing roads and highways. With the new expressway, it will provide an alternative route for commuters, reducing the heavy traffic situation in the area.
Boost in Investment
The new expressway is also expected to attract more investors to the region, leading to the development of new businesses and services. The said project will make it easier for investors to explore potential investment opportunities.
Enhance Regional Development
In addition, the new expressway is expected to provide a boost to regional development and improve the quality of life for residents. They will have better access to essential services and amenities.
5 Key Benefits of DavEx for Real Estate Investors
Once all these infrastructure projects are completed, many investors will flock to the region to put up their choice of investment. Of course, not only the local residents can reap the following benefits but also the entire country.
Improved Accessibility
The new expressway will improve accessibility to different parts of the region as it will provide real estate investors with better access to potential investment opportunities. It will also reduce travel time and improve connectivity, making it easier for investors to explore potential investment areas.
Increased Property Values
Expect to attract more investors to the region, leading to an increase in demand for properties in the area. As a result, real estate investors can expect to see an increase in property values over time. Therefore, you can earn profitable revenues in a few years if you have an affordable house and lot in Tagum.
Potential for Development
This project will also improve the quality of life for residents and attract new businesses to the area. Real estate investors can take advantage of this potential for development by investing in properties in areas that are expected to experience growth. One of the most promising investment opportunities you can explore is a housing property from Lumina Homes Tagum.
Improved Infrastructure
Besides improving the infrastructure in the region, the new expressway will provide better access to essential services and amenities. This can make properties in the area more attractive to potential tenants or buyers, leading to higher rental or resale values.
Greater Flexibility
Lastly, the new expressway will provide real estate investors with greater flexibility when it comes to choosing properties to invest in. With improved connectivity and accessibility, investors will have more options to choose from, allowing them to select properties that best meet their investment goals and objectives.
With the completion of the first section recently, the project is making its way toward becoming a reality and opening up a new era of growth and development for the Davao Region. Expect that you'll be gaining profits in a couple of years if have invested in real estate property.
For those who have yet to build their investment portfolio, taking out an affordable house and lot in Lumina Homes is an excellent choice. This residential community has close proximity to the newly built expressway and ongoing infrastructure projects by the government. Moreover, all our house models are built in flood-free areas and complete with amenities.
Grab this once-in-a-lifetime opportunity today and get in touch with our accredited sellers and agents.

Try our Home Loan Calculator
Loan Calculator
Try Lumina Homes' loan calculator and get an estimate computation for your preferred Lumina property and home model.