Five Filipino Investment Blogs and Websites You Must Discover
24 April 2022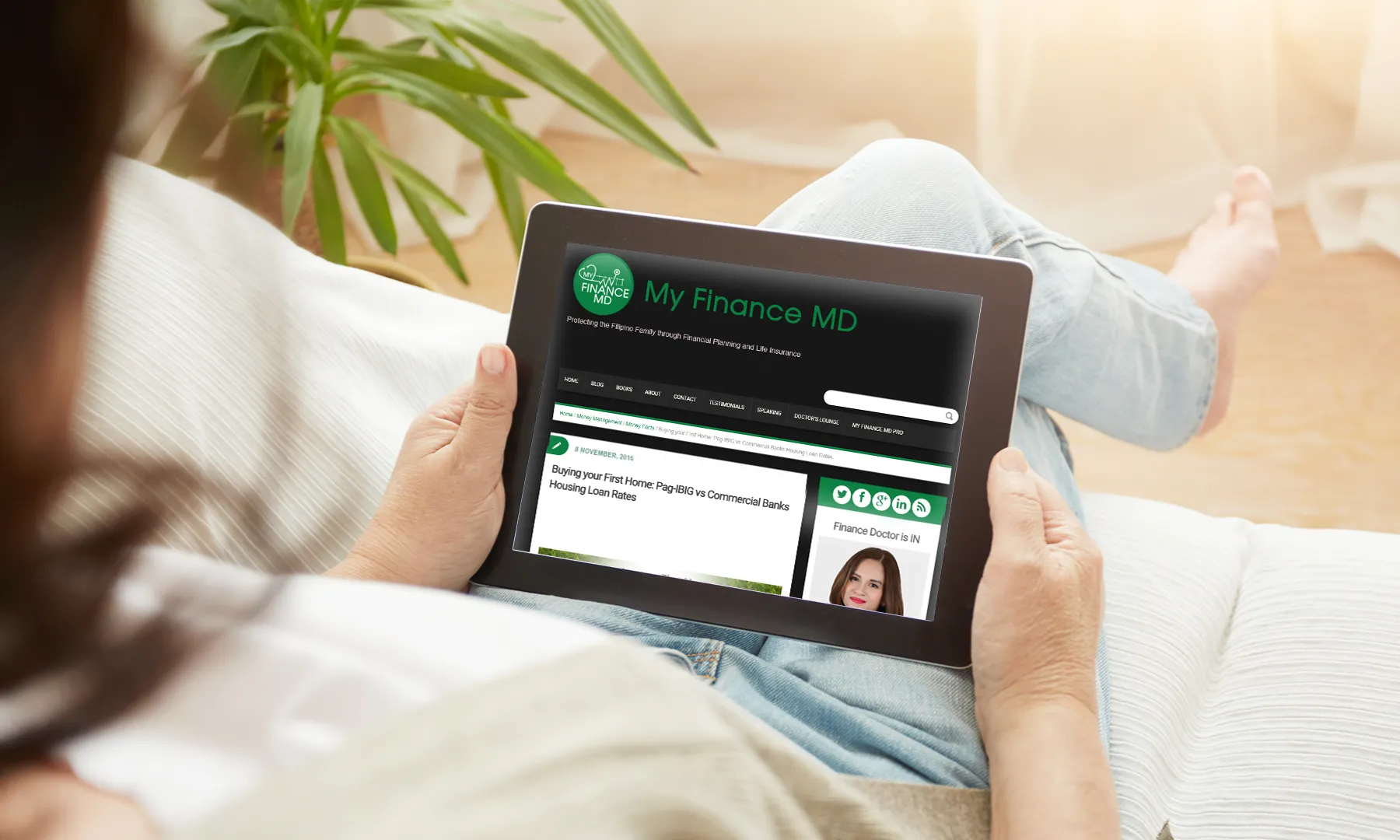 We Filipinos are innately resourceful when it comes to financial crises and money-related challenges. Most cling to short-term financial solutions, while some have money management tricks up their sleeves. In the past, financial management and financial literacy are underappreciated, but not anymore. Millennials are now breaking the cycle of poor money handling and jumping on the trend of smart financing.
Perhaps you've been looking for the best business ventures to try or just achieve financial freedom. Learn from the experts in the field of financial planning, stock market, saving money, investments, debt management, and level up your financial knowledge.
There are a lot of top financial bloggers in the Philippines who offer their knowledge, experience, and advice for free. But here's our list of the best and most respected personal finance coaches you can follow to help you with your financial journey.


Five Best Filipino Investment Bloggers
1. Pinay Teenvestor
Shiela is the proud author of Pinay Teenvestor. She's usually described as a not-so-typical Pinay dreamer that aims to share her financial adventure in the digital world. No, she's not a teenager but a Civil Engineer by profession who has switched careers to become an awesome copywriter.
She does that with extra income opportunities on the side. Her ultimate goal is to spread financial literacy and awareness to her fellow Filipinos. She was once scammed and that greatly changed the course of her personal and financial life.
Pinay Teenvestor also aspires to help young Filipinos establish a strong financial practice for their future. In fact, she wrote an article about the 10 Best Investments for Beginners that you can check out.
2. Smart Pinoy Investor
Next on our list is Romer "Omeng" Tawid of Smart Pinoy Investor. He's a personal finance blogger that aims to share his experiences, insights, financial tips, and lessons about investing. He had organized seminars with some of the big names in the financial industry to teach people how to improve their finances.
Hence, if you're looking for a resource speaker to talk about the Philippine Stock Exchange, practical tips, or tips on managing finances, check him out. Omeng Tawid is also featured in one of the Wealth Strategy Editions of the Truly Rich Club.
This financial advocate believes that saving up money matters but you have to protect it from the negative effects of a fluctuating economy. Totally right!
Here are four ways in making smart investments for your future.
Invest in the Philippine Stock Market.
For newbies, buying or investing in the stock market may sound intimidating. But once you're on the right path equipped with proper financial education, opportunities to grow your money await.
Secure your future with Real Estate.
According to Omeng, one of the best things to invest in is real estate. The value appreciates over time and the growth of the real estate in the Philippines is trailing at a stable rate. This isn't considered basic investing as it requires a big amount of money, so be careful and do your research.
Go in with Mutual Funds.
Mutual funds are a pool of money collected from several investors that are then managed by expert money managers. It's a good way to invest in your future and grow your money.
Protect yourself with Insurance.
As cliche as it can get, you don't know what tomorrow has to offer. Another way to keep your savings safe is to get a health insurance plan. With all the insurance companies today, be smart and ask a financial guru or a wealth coach for guidance.
3. Fitz Villafuerte
For almost ten years now, Fitz has been satisfying his online readers with the Ready To Be Rich, a business, investments, and personal finance blog. This isn't just another financial helping platform but it does more in helping individuals invest in themselves. From realigning your mindset and self-development, down to the skills that will help you achieve your goals, it has articles for your needs.
Fitz Villafuerte is an entrepreneur, investor, and Registered Financial Planner. He's responsible for the success of the Ready To Be Rich website, which is one of the top personal finance blogs in the Philippines. It has designated sections for exactly what you need which makes it the ultimate guide to financial freedom.
What's interesting is his Reader Mail section where he shares his answer to specific questions from his mail. In your free time, you can go ahead and read his blog on How to Prepare For Retirement When You're in Your 20s.
5. My Finance MD
If you want financial facts and wisdom then you must follow My Finance MD. It's a personal finance blog by Dr. Pinky De Leon-Intal, a Board Certified Medical Physician, a Registered Financial Consultant, a Certified Investment Solicitor, and an Associate Estate Planner and Financial Wellness Advocate. She shares insights as a medical practitioner and writes about health insurance, life insurance, and PhilHealth benefits.
MyFinanceMD provides financial health checks that allow you to see, and track your financial health. If you want a consultation, secure a schedule now!
Also, Dr. Pinky uses her blog to share practical tips and specific information on a variety of topics. You'll get a dose of insights about financial planning, insurance, retirement, and estate planning.
Buying your first home in cash is great when you have the money. You won't have to get loans and pay higher than the amount because of interest. But if you don't, here's what Dr. Pinky has to say. Compare the housing loan rates from Pag-IBIG and all other commercials before you decide where you want to get your loan. Check out the full details of her blog entitled Buying your First Home: Pag-IBIG vs Commercial Banks Housing Loan Rates.
6. Savings Pinay
Savings Pinay is a personal finance blog made for a common Pinay. This blog promotes financial literacy for the young and young at heart Filipinos by giving insights and tips on budgeting, saving, investing, and online entrepreneurship. Clariza Glino, shares her firsthand experiences in money-saving, living within one's means, investing, and also sharing her journey in earning extra income.
She is a creative and thorough writer who produce monthly content of recaps and extra income report for her readers. Clariza Glino also says that Savings Pinay helps her to stay on track with her finance and to stay focused on her goals and decisions. While on the other hand, she uses the platform to encourage her readers to pursue their passion and hustle their way to financial stability and reach financial goals.
Actually, one of her personal finance blogs aims to help OFWs. Read the full article here SSS Flexi Fund, Real Estate, Stock Market, and More – Best Investments for OFWs.


There's no harm in taking the initiative to grow what you have, just a normal Filipino aiming for a debt-free life. Financial decisions should be taken seriously. It's not just about saving money but it also focuses on making your money grow with the goal of a comfortable life, wise living, and the idea of retiring young in mind.
Speaking of investments, buying a residential house and lot from Lumina will give you security for life. You and your family will have a home that is built to last and you can choose from over 50 key locations with affordable yet quality homes you can trust.

Try our Home Loan Calculator
Loan Calculator
Try Lumina Homes' loan calculator and get an estimate computation for your preferred Lumina property and home model.