Lumina Homes Recognized as Top Developer by Pag-IBIG
10 February 2020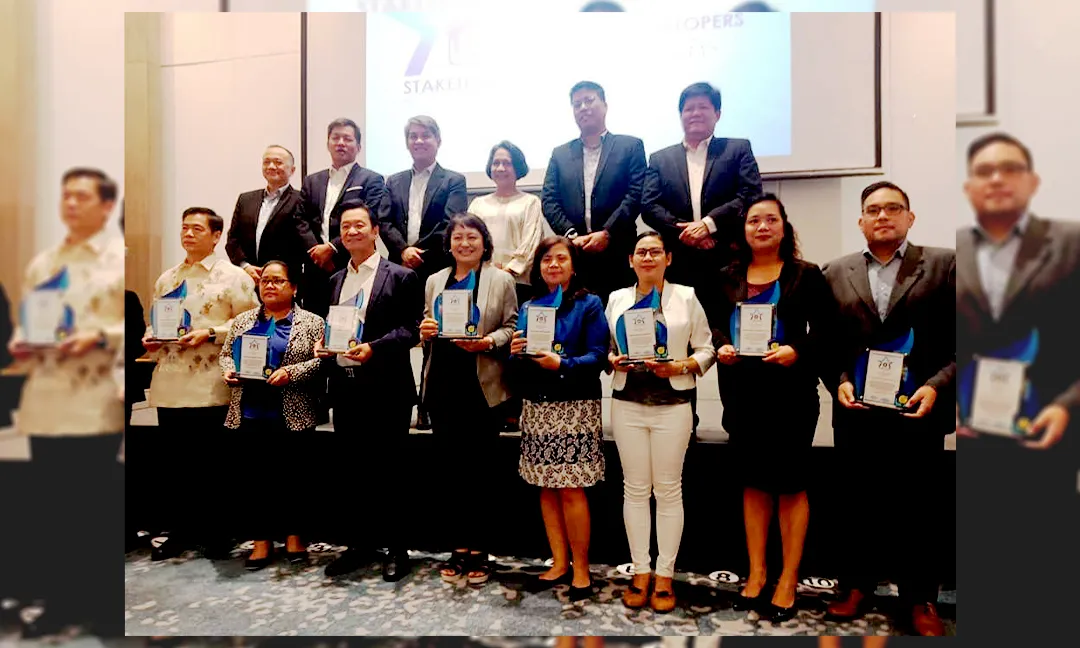 In a country where real estate has thrived for the past decade, particularly in the luxury residential and commercial categories, one real estate developer, Prima Casa Land & Houses, Inc.'s Lumina Homes, ensures that no Filipino family is left behind.
According to the Subdivision and Housing Developers Association, Inc. (SHDA), the backlog currently stands at 3.9 million units which could climb to 6.5 million by 2030 if the problem is not addressed.
Lumina realized the need in 2012 and has since established over 50 house and lot projects across the country – with more on the way – to assist thousands of Filipinos in need of affordable housing.
At the 2019 Pag-IBIG Fund Chairman's Report held at the Philippine International Convention Center (PICC) in Pasay City, last Feb. 7, 2020, Lumina was recently recognized by Pag-IBIG Fund as the "Top 1 Developer" among its accredited developers in terms of housing loans takeout and loan value for 2019. Lumina is rising from its Top 6 rank in 2016 and 2017 and from the Top 4 in 2018.
Aside from that, Lumina Homes also received a special award as the "most number of Pag-IBIG Fund housing borrowers served" for 2019.
Pag-IBIG Fund awards its partner developers who contribute to the organization's pursuit of affordable homes for every Filipino family in support of the Shelter Program of the National Government through the Building Adequate, Livable, Affordable, and Inclusive (BALAI) Filipino Community Program.
Lumina President and COO Estrellita S. Tan gave her sincerest gratitude to Pag-IBIG Fund for listening to industry stakeholders and identifying solutions to resolve concerns and issues through timely and relevant initiatives to address the growing housing backlog and contributing to rural development.
"Pag-IBIG Fund has truly given us the confidence to embrace an aggressive stance to expand nationwide and fulfill our commitment to build affordable communities and realize the Filipino dream of homeownership. We look forward to our continuing partnership and better linkage to further strengthen the industry," she says, adding that Lumina Homes is excited for the full implementation of Virtual Pag-IBIG under the leadership of its president, Mr. Acmad Moti.
She also said the Pag-IBIG Fund gives the real estate industry great confidence to aggressively expand its market across the country while fulfilling its commitment to building affordable communities to provide each Filipino a home they can call their own. She also added that Lumina is looking forward to continuing its partnership and stronger association to strengthen the industry. She also expressed their excitement regarding the full implementation of Pag-IBIG Fund's virtual platform under the supervision of President Acmad Moti.
Constantly bringing hope to the countryside.
Currently, Lumina communities are located in the key town and cities around the country, including Rizal, Bulacan, Pampanga, Zambales, Bataan, Tarlac, Pangasinan, La Union, Nueva Ecija, Cavite, Laguna, Batangas, Quezon, Camarines Norte, Albay, Sorsogon, Iloilo, Capiz, Cebu, Negros Occidental, Agusan del Norte, Zamboanga del Sur, Bukidnon, Misamis Occidental, and Davao.
Lumina Homes is also now offering a variety of rowhouses, townhouses, and single firewall homes that are built-in high-quality materials that cost between Php 500,000 to Php 1.7 million. If a homebuyer is qualified as a "low-income earner" based on the Pag-IBIG standards, he or she can pay as low as Php 1,897 a month at a 3% interest rate for a brand new Lumina house and lot unit.
Lumina Homes is also complete with amenities such as a community hall, basketball court, multi-purpose hall, mini gardens and playground, and provision for a commercial area.
Through its strategic locations near major thoroughfares and highways, transport hubs, schools, hospitals, business and leisure facilities, Lumina built a self-sustaining community and strengthened the Filipinos' pride of homeownership.
Related Articles:
***
For more information on Lumina Homes, contact (0917) 629 6523.

Try our Home Loan Calculator
Loan Calculator
Try Lumina Homes' loan calculator and get an estimate computation for your preferred Lumina property and home model.