Pag-IBIG Online Registration Guide
24 February 2023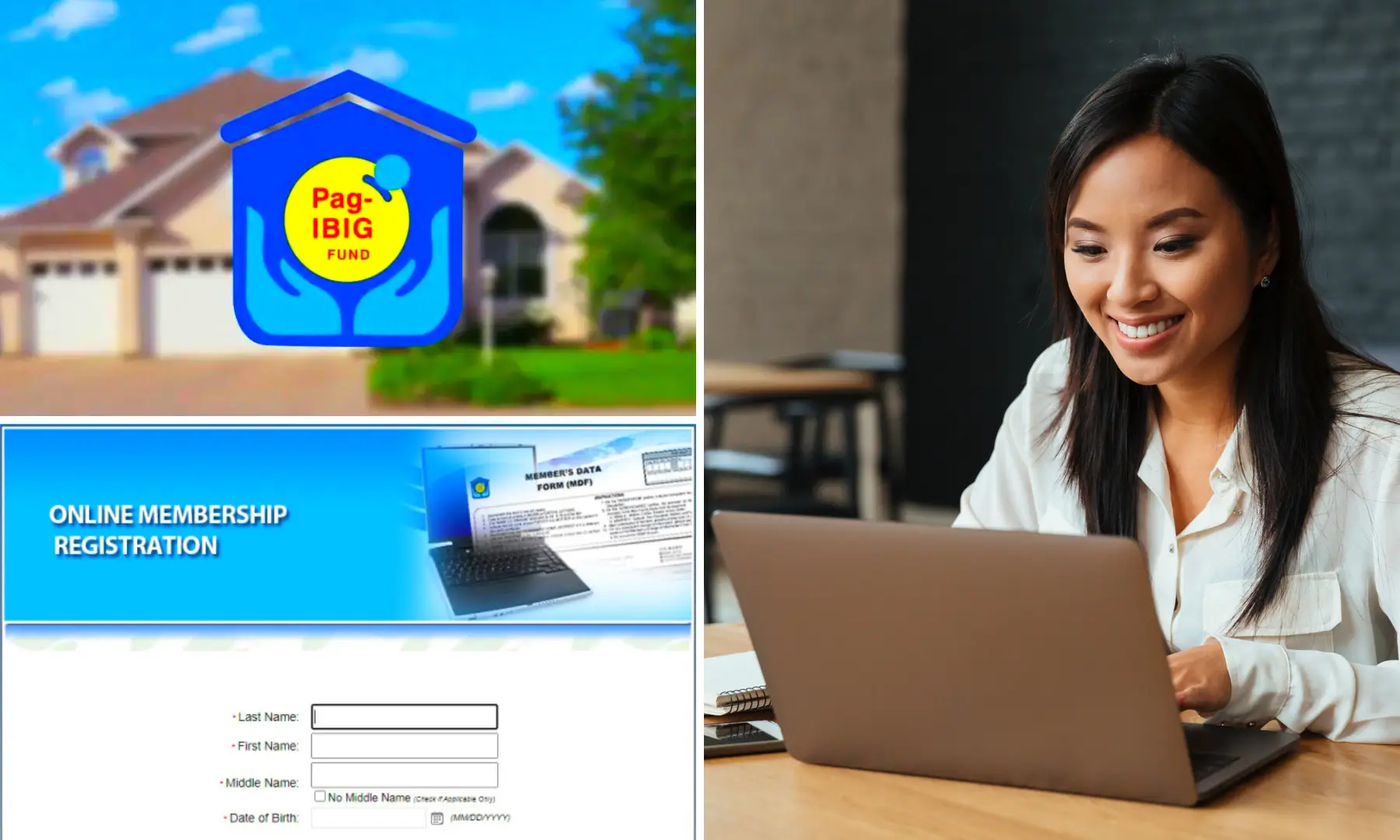 The state-run Home Development Mutual Fund, better known as Pag-IBIG Fund, is without a doubt the most preferred lending institution to get loan proceeds for an affordable house and lot purchase.
Compared to bank financing, Pag-IBIG fosters an edge when it comes to the total payment terms of up to 30 years, making it the popular and preferred choice among low-income borrowers. To make the application for Pag-IBIG membership a breeze, the lending institution also launched virtual Pag-IBIG — an online registration system where aspiring Pag-IBIG members can register without heading to the nearest Pag-IBIG office.
If you need a guide to help you register online and know more information about how Virtual Pag-IBIG works, this article from Lumina Homes, a trusted provider of affordable house and lot for sale, is dedicated to you.
Online Registration Pag-IBIG: A Quick Guide
The Pag-IBIG registration online is intended for people who would like to enroll as new members and who have never been given a Pag-IBIG Membership ID (MID) number. If you've done the registration already, you can't do this online service or are no longer required.
For the new and aspiring Pag-IBIG member, you can complete the online registration process via the simple steps below.
Side note: After your successful registration, consider maximizing your Pag-IBIG membership by availing of a Pag-IBIG loyalty card for discounts and rewards using a Cash Card!
Step 1: Go to the Pag-IBIG Fund Online Registration System
To access the online registration page, copy and paste the link to your browser. Make sure that you are using the latest versions of Google Chrome, Mozilla Firefox, Safari, and Internet Explorer to successfully open the page without any errors.
https://www.pagibigfundservices.com/PubReg/NewReg_Page.aspx?88D64A1E7CDAFB6882DDFEB76443D811
Step 2: Proceed with the Pre-Registration Form
The next step will ask you of the following:
Last name, first name, and middle name, respectively. If you don't have a middle name, you can click the "No Middle Name" box.

The next personal information will be your Date of Birth. Note that the correct format is month/day/year. Example: 01/30/1990.

Lastly, you will be prompted to enter a set of codes on the screen. If you're unsure of the set of alphanumeric codes, you can click on the "Can't read? Try different words" hyperlink for another try.
Note: During a scheduled systems maintenance, your online membership registration may not be successful. If you have urgent concerns, you can contact Pag-IBIG Fund via these contact information:
Pag-IBIG Hotline: 724-4244
Email address: [email protected]
Step 3: Fill Out the Online Membership Registration Form
The online registration form is divided into eight (8) categories. They are as follows (from A to H).
A. Member Information
The first category comprises your personal details. Here's what you need to remember:

You should enter your full name based on how it exactly appears on your Birth Certificate.

For the name extension, only the letters "JR" without a period and the Roman Numerals "I, II, III, IV, V" and more are considered acceptable.

Provide your mother's maiden name, not her married last name. If you're not sure, refer to your Birth Certificate and look for your mother's maiden name there.
B. Other Information
This section will have a "Place of Birth" tab with a blank space. Don't type the information there. Below that, it says "Click to get Place of Birth." A pop-up window will appear after clicking. You will then be asked to choose your region, province, and city/municipality as your place of birth.

You will be asked to key in the following details: Taxpayer Identification Number (9 digits), Social Security System Number (SSS, 10 digits), Government Service Insurance System Number (GSIS, 11 digits), and Common Reference Number (CRN, 12 digits).

If your succeeding Pag-IBIG contributions will be paid directly to Pag-IBIG and not through automatic salary deduction, you will be asked to select your preferred payment frequency: monthly, quarterly, semi-annually, or annually.

Other information needed includes your sex, height in centimeters, weight in kilograms, citizenship, and civil status (if married, the full name of your spouse).
C. Address
The address section will ask you for both your permanent address and present address. If both are the same, the present address section has the option to click on "Check if same as above." If it is indeed the same as your permanent address, click on it and it shall automatically fill out the present address tab.

Do not type in "Street" for the street name. Type the name without the word "street." Also, avoid using any special characters such as period (.), comma (,), apostrophe ('), and more. For the word "building," type in "BLDG" without a period. You can also type in "SUBD" for the subdivision.
D. Contacts
In the Email Address tab, you won't be able to enter your email address directly there. You have to click on the "Enter Email Address" hyperlink next to it. A little pop-up window will show up for you to enter your email address twice for confirmation.

Do not include any special characters, such as a dash (-) to your contact phone number(s).

Be sure to enter your accurate phone number because that's where your registration tracking number (RTN) will be sent to.
E. Heirs
The fifth category is about your heirs. You can ignore this tab and choose not to add heirs.

If you will add heirs, click the link that says it. They will be your beneficiaries in the event of your death.

Legal heirs are any of your immediate family members such as your spouse, children, parents, and siblings).

Click the "Next" button if you don't have heirs or don't want to add anyone.
F. Member Category
The first set of information that will be asked in this category is your employment status (e. g. professional/business owner).

If you are self-employed, a freelancer, or an entrepreneur, the option to select is "Professional/Business Owner."

If you are a public market vendor, sari-sari store owner, or a driver of a public utility vehicle, select "Other Earning Group – Individual."

If you are a fresh college graduate and/or have never been employed, click "Unemployed/Not Yet Employed."
G. Employment History
This tab is exclusive to your employment history. If you're currently working or has been previously employed, click the "Add Employment Detail" link. Type in all the necessary information about your employment history with your employer(s).

If you've never been employed and still looking for work, ignore this section and click the Next button.
H. Summary
Reaching this section means you're almost through with the online registration. If you have doubts about the accuracy of what you entered or would like to review everything, you can click the "Back" button to go to the previous categories.

Once you're fully certain that all information is true to the best of your knowledge, click the Submit Registration button.
Step 4: Print the Member's Data Form (MDF)
After the previous step, you will be routed to a "Successful Registration Page" confirming the completion of your online registration. Make sure to read the entire page before proceeding to print out a copy.
At the lower right portion of the page, click the "Print MDF" button to have a final virtual view of your Member's Data Form. This will serve as proof of your registration, which will also show you your Pag-IBIG tracking number.
Step 5: Verify your Pag-IBIG number
Finally, after two working days, you can make a request for your permanent Pag-IBIG MID number via text message. The SMS must be in the following format:
IDSTAT (space) your Registration Tracking Number (space) your Birthdate (MM/DD/YYYY)
Example: IDSTAT 738905478022 12/30/1999
You can send this message request to any of the following mobile numbers:
Globe and TM: (0917) 888-4363

Smart, TNT, and Sun: (0918) 898-4363
Also read: Pag-IBIG Home Loan Tips: Up Your Chances of Approval
Once you become a Pag-IBIG Fund member with at least 24 months' worth of Pag-IBIG savings or contributions, you can now dream (and work on that dream) of having your own house and lot in the Philippines! If you belong to the segment of low-income families, Pag-IBIG Fund is the perfect lending institution to achieve your dream home.
Lumina Homes, Vista Land's segment for affordable housing, is awarded by none other than Pag-IBIG Fund for our affordable housing provisions. This makes Lumina Homes a preferred real estate developer for Filipino families who want to avail of a house and lot without shelling out a ridiculously large sum.
For minimum-wage earners, you can take advantage of Pag-IBIG's Affordable Housing program which will allow you to loan up to ₱750,000 for your dream house! Your monthly amortization will be as low as ₱2,445.30. You can achieve this with Lumina Homes — the real estate investment brand catered to all income segments, including minimum-wage earners who aspire to be homeowners in a conveniently located neighborhood. Contact us today!

Try our Home Loan Calculator
Loan Calculator
Try Lumina Homes' loan calculator and get an estimate computation for your preferred Lumina property and home model.