Lumina Homes Launches Refreshing #ReadyforSummer Campaign
24 May 2023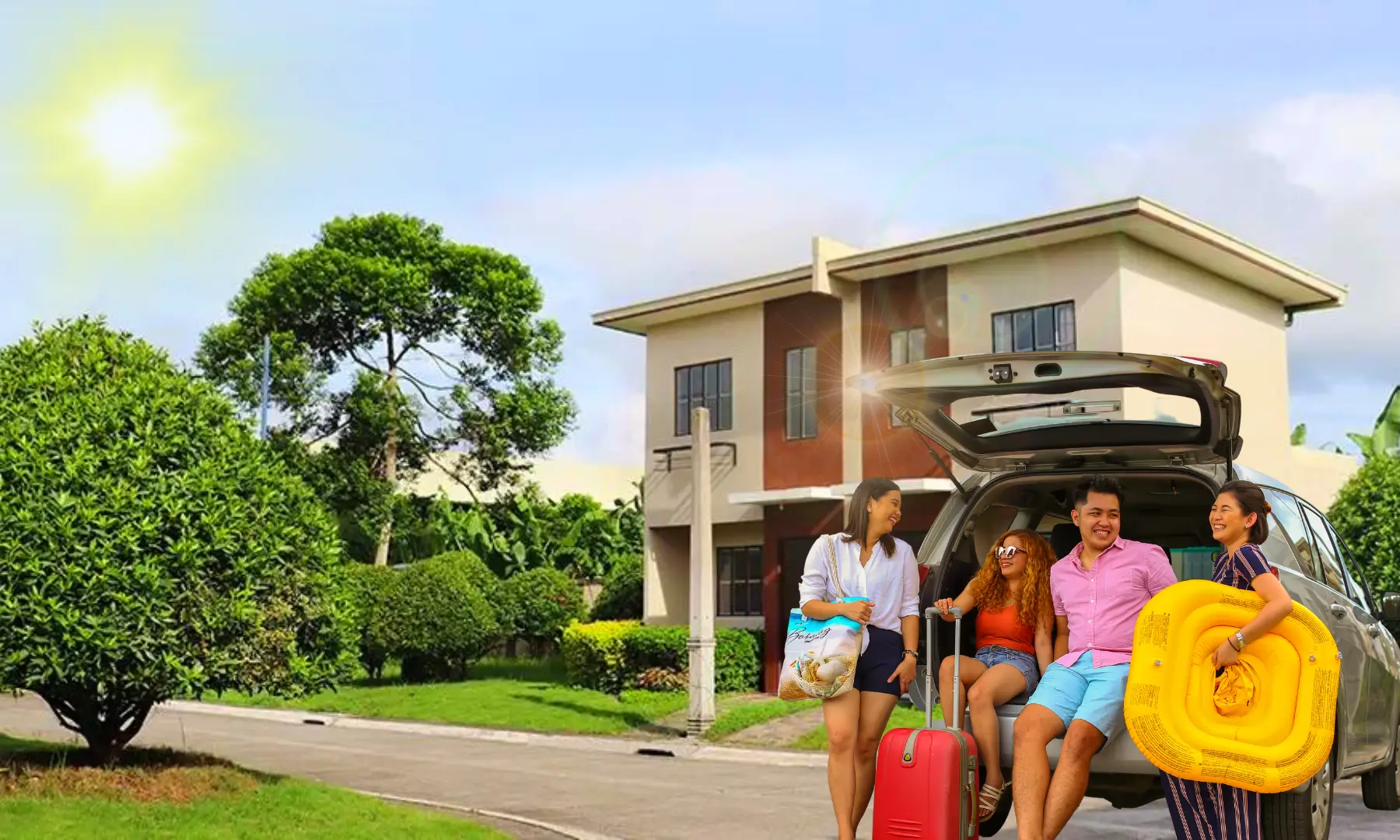 As an archipelago with more than 7,000 islands, the Philippines is rapidly gaining world popularity as a tourist destination in Asia. As a matter of fact, summer is one of the greatest time to explore the country, to enjoy road trips and get some vitamin sea, since most of us love to come for the beaches, water activities, and island landscapes to endure the scorching heat of the season.
Although most of us refer to the months of March through May as "summer," meteorologists, however, classify this time of year as the dry season. During this period, staying inside your house and lot Philippines is bearable if you have a summer-proof home.
In this light, Lumina Homes recently launched its summer campaign, "Ready for Summer," as it aspires to deliver a refreshing homeownership experience to its clients.
Step into A Cool Community with Lumina Homes "Ready for Summer" Campaign
To celebrate the summer, Lumina Homes has launched a campaign called "Ready for Summer," which emphasizes the company's dedication to delivering affordable house and lot for sale solutions to Filipinos who want to make an investment in their own real estate and spend quality time with their families and loved ones at home.
Through this, Lumina Homes makes it possible for people to spend warm summer days in their own neighborhoods and homes in comfort and style.
It is a summer-ready community that provides a wide range of features to help residents make the most of the season, from spacious, airy homes to parks and playgrounds filled with greenery and covered basketball courts and clubhouses perfect for hosting outdoor parties and gatherings during the warm weather.
You can enjoy all these amenities by getting any of the home models that Lumina Homes offer which includes two or three bedrooms home units that range from townhouses, duplexes, and single firewall home units.
A Summer-Ready Community Investment You Must Not Miss
Lumina Homes is the ideal environment for families and individuals to flourish since it is a summer-ready community that is intended to give residents with a pleasant and delightful living experience even during the hot summer months.
Being on of the leading and most-trusted affordable housing brands in the Philippines, Lumina Homes is committed to developing a healthier and more environmentally friendly community for its current and future inhabitants. Among the many innovations that we are developing right now in our communities are:
Installing solar-powered streetlights
The solar-powered street lamp eliminates the need for an electrical power source altogether. It's in line with the modern idea of protecting the environment since it doesn't pollute or emit any radiation. Moreover, the increased legibility of public areas serves as a security badge for the community and makes it more welcoming for everyone.
Sustaining landscaping on its open spaces
Even when the weather is warm, open areas offer a place for neighbors to get to know one another and strengthen ties within the community. It also aids in cleaning up polluted air and water and decreasing the effects of Manila heat islands.
Community gardens
In addition to its environmental and aesthetic benefits, community gardens also serve to foster community, encourage exercise, and cut down on grocery bills for local residents.
Regular tree-planting and clean-up initiatives
Trees help communities by filtering the air, protecting the soil, and providing shelter for animals. In addition, having regular community programs that accept and focus on maintaining a clean environment on a consistent basis help to protect the health of the residents and raise the standard of living in the area.
Expansive road networks inside the community
Wider roads in a subdivision give prime movability to the residents, granting them the convenience and ease of access that they need. On top of that, our expansive road networks can also allow and promote the residents an enjoyable active lifestyle through jogging or biking.
Effortless Summer and Weekend Getaways Await
Homeowners of Lumina Homes, in addition to benefiting from all the aforementioned amenities, also benefit from the company's careful placement of communities in close proximity to beaches and other popular tourist destinations.
Some tourist attractions near Lumina are the following:
Sampaguita Beach
Barangay Sampaguita in Bauan, Batangas has a stunning length of powdery white sand beach and a small resort where you can stay for as low as Php 50. Located in Anilao - Orense Rd, Bauan, Batangas, Sampaguita Beach is only 34 minutes away from Lumina Bauan.
Iloilo River Esplanade
A tranquil promenade along the Iloilo River, the Iloilo Esplanade (or just the "esplanade" to locals) is a well-known spot for residents and visitors alike. It's a hotspot for vacationers who want to take a relaxing stroll along the river and take in the peaceful scenery. You can find the Iloilo River Esplanade along the Diversion Road in Mandurriao, Iloilo City, Iloilo, and only around 11 minute-drive from Lumina Iloilo.
Misamis Occidental Aquamarine Park
Misamis Occidental Aquamarine Park is a tropical resort on the border between the towns of Tudela and Sinacaban that is home to a wildlife park, hut-style luxury cottages, restaurants, and a man-made Dolphin Island, as well as a significant habitat for numerous marine mammals in Mindanao. You can visit it on National Highway Ozamiz-Oroquieta, Tudela, Misamis Occidental, which is only 24 minutes away from Lumina Ozamiz.
Tayabo Nature Park
Tayabo Nature Park is an artificial park where visitors may have a picnic or go for a stroll. The hilltops, whose lamp-lit pagodas let you enjoy the breathtaking views of the Sierra Madre Mountains and northern Nueva Ecija, are accessible through a famed 100-step staircase. Barangay Tayabo is around 23 minutes from Lumina San Jose and the location is in San Jose City, Nueva Ecija.
Other tourist attractions near Lumina Homes:
Guadalupe Mabugnao Mainit Hot Spring National Park- Around 24 minutes away from Lumina Carcar
Sariaya Beach- Around 26 minutes travel time from Lumina Sariaya
Schedule a Site Tripping Now!
You may want to include a detour to one of the neighboring Lumina Homes communities if you intend to visit any of these tourist hotspots.
If you search for our contact number for a site tripping, any prospective buyer or sales agent interested in scheduling a tour or site visit to a Lumina Homes property should call the company's sales department at least one day in advance to do so. You may also arrange a visit by sending us a message via the social media pages of Lumina Homes and website's chatbox.
Make sure to also subscribe to the newsletter of Lumina Homes to keep yourself updated about our latest promos and events.
The demand for more homes around the country inspired the founding of Lumina Homes in 2012. It is one of the best-known home builders in the nation, and its services include providing affordable house and lot to every Filipino family.
Lumina Homes ease the burden of every homebuyer's journey by offering flexible payment plans such as bank financing and in-house financing. It stays true to its purpose of providing Filipino families with the quality home and living that they deserve by always evolving to fulfill the changing demands of its homeowners no matter the season.

Try our Home Loan Calculator
Loan Calculator
Try Lumina Homes' loan calculator and get an estimate computation for your preferred Lumina property and home model.