7 Useful Ways to Prepare Your Home for Summer
22 March 2023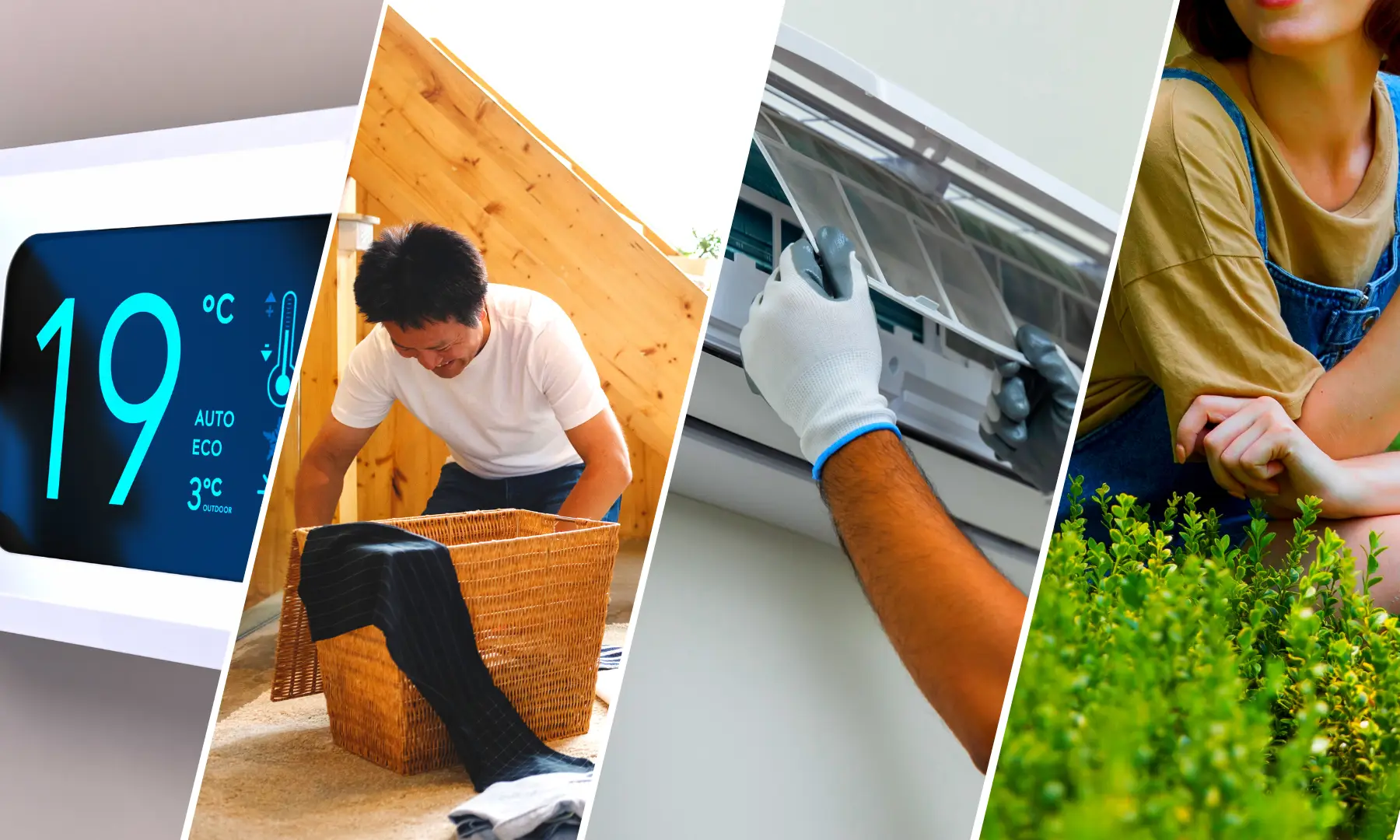 The Philippine Atmospheric, Geophysical, and Astronomical Services Administration, better known as PAGASA, just announced on March 16 that it's officially the dry season or summer in the Philippines. This means warmer weather and putting your sweaters and jackets back at the bottom of your cabinet.
On the good side, this means it's time to gorge on cold, thirst-quenching food favorites such as halo-halo, ice cream, buko shake, fruit salad, and many more! The hot weather also means the perfect season to flaunt summer outfits, whether it's for your beach trip or simply something you'd want to wear and take a picture of in broad daylight.
Still, the summer weather could be an extreme inconvenience if your affordable house and lot in Bulacan aren't summer-ready. Therefore, it is very important to prepare your home for warm weather to minimize its adverse climate effects. In this article, we'll help you summer-proof your home with these handy and preventative maintenance tips for the hottest days of 2023.
7 Ways to Make Your Home Summer-Ready
There are only two seasons in a distinctly tropical country like the Philippines: the wet season and the dry season. The latter starts this March and ends in May. Come June, we're back to the rainy days.
Meanwhile, we rounded up the things you need to do to make your house and lot geared up for the summer, from cleaning your house to surrounding your property with greeneries. Let's get into more details, shall we?
1. Declutter your interiors
A major player in what makes your interiors even hotter is clutter. It can restrict airflow and therefore will exacerbate the already warm air of the summer season. Having said that, decluttering your home can make a difference in coping with extreme weather. You can do this by getting rid of stuff you don't need anymore. It could be old clothes, old furniture and inoperative electronic devices, as well as excess kitchen utensils and food containers. This will result in a clutter-free home on top of a home ready for summer and its bad effects.
2. Dust off your air-conditioners and/or fans
During every summertime, air-conditioners and ceiling fans will absolutely be used more often than not. If you haven't done any thorough cleaning for these cooling devices, the early summer months would be the perfect time to do this. After all, dusty air-conditioners and electric fans undermine their cooling power. This makes it essential to do a cleaning session for your air filter devices and other home appliances just in time for when they will be used the most to provide cool air.
3. Consider a smart thermostat
A thermostat functions as a temperature regulator in a home. A smart thermostat will enable you to control room temperature using a remote or even using your mobile device. This summer, you can use this smart device to lower room temperature when you're inside the house. Conversely, you can set the temperature back to cut on cooling costs.
4. Clean windows and doors
Over the year, dirt and dust have definitely settled on your windows and doors. Keeping your windows and doors clean this summer will have a positive impact on producing good indoor air quality, which will greatly help in maintaining your house's energy efficiency levels. And of course, who doesn't want a spanking clean window? Make them look brand new this summer!
5. Build a backyard garden
If you have been delaying your plans to become an official plantito or plantita, this summertime is the best time to take care of plants and give them visibility in your home. Having a few plants indoors have a variety of legitimate benefits: eliminates air pollutants, improves the mood of homeowners, and enhances the overall appearance of your interiors. Likewise, a garden in your backyard can be helpful to reduce the harmful effects of the summer heat. Plus, this is a great activity for the entire family. So start investing in a few seedlings and mulch your garden beds to suppress weeds and maintain soil moisture.
6. Don't forget your roofs and the gutters
Your roof and gutter are oftentimes neglected as part of a cleaning session. But with piles of leaves accumulating on your roof, it may clog up your gutters and lead to leaks on your walls and even your home's foundation. Prevent this from happening by including your roof and gutters as part of your weekly home maintenance items checklist. The roof overhead that protects you and your family needs protection from external factors too.
7. Re-arrange your furniture and redecorate your Lumina home
Make the summer months the time to do a massive cleaning session where you do some heavy chores like re-arranging furniture and redecorating your interiors. Chances are, stationary pieces of furniture have already accumulated mounds of dirt which requires cleaning off, including your tiles. Likewise, it is the perfect time to redecorate your home and remove objects that only add up to clutter. Remember to keep the decorating at a bare minimum so as not to produce more clutter that will add up to indoor warmth.
This summer season, there is an affordable house and lot for sale built for you and your family. With more than 50 housing projects nationwide, we designed our property brand to fulfill the lifestyle needs of Filipino families by offering affordable house and lots without sacrificing quality and convenience. As such, Lumina Homes communities are accessibly located near retail establishments, academic institutions, hospitals, places of worship, local government offices, and major roads, to name a few.
Want to know more about what we offer? Visit our Lumina Homes website for a virtual tour of available real estate properties from Luzon, Visayas, and Mindanao. For your unique real estate investment inquiries, don't hesitate to send us your message through this website. One of our sales representatives shall be able to attend to your concerns and assist you in your home-hunting journey. Get your house and lot in the Philippines through Lumina Homes before the summer culminates!

Try our Home Loan Calculator
Loan Calculator
Try Lumina Homes' loan calculator and get an estimate computation for your preferred Lumina property and home model.