Stylishly Cool Perfect Home Designs for Summer
27 April 2023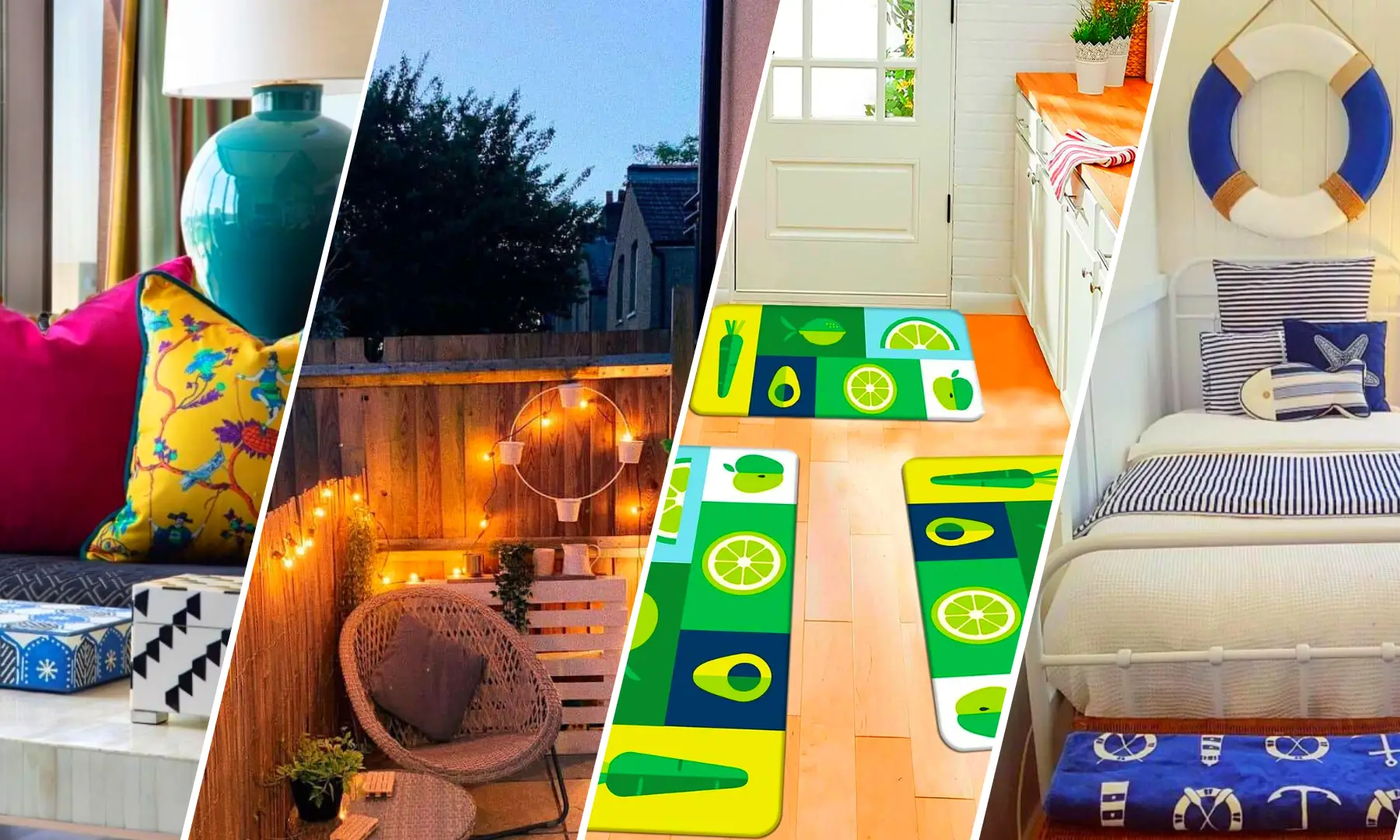 The goal of any summer decorating scheme should be to celebrate the season's vibrant colors and views while also spreading cheer and good vibes throughout your house and lot in the Philippines.
Summer is a joyous season for many people, whether it is spent inside your home, in the garden, or traveling to other lands, so it's fun to bring some of that pleasure and happiness into our Lumina Homes interiors!
During the summer, when the garden is at its most vibrant, nature provides a wealth of resources from which to draw for home improvement projects. Refresh and invigorate your area by incorporating all of your favorite stunning, vibrant colors, designs, and the latest trends.
Summer Decorating Ideas for Your Lumina Homes
We've selected an assortment of happy design ideas that will bring summer charm to your house no matter the temperature outside to help you get motivated to give it a summer refresh.
A. For Your Living Room
The summer months in the Philippines are prime times for staying indoors and having the family gathered inside a cozy and air-conditioned living room-- and with these summer decorating ideas, it's much comfier to accommodate guests.
Use Chinoiserie as summer decor ideas
Chinoiserie prints, which have their origins in the picturesque landscapes of China, Japan, and other Asian nations, are a wonderful way to add a touch of sophistication and exoticism to any room in the house.
The style, which dates back to the middle of the 18th century and is easily recognizable by its signature sinuous flower, bird, and leaf shapes, continues to inspire stylists and designers today. You can use royal greens, yellows, sky blues, and hot pink as these were all very traditional in the 18th century.
Keeping things vibrant with white
The summer months have longer, brighter days, allowing for additional hours of daylight. Use this to your advantage while designing your home's interior.
The key is to let in as much natural light as possible, and painting the walls white may assist a lot with that.
Make use of wall art and understated décor items to inject splashes of color into an otherwise all-white or light stone color scheme. This way, you can have the best of both worlds, as you may enjoy the summer's natural brightness and gorgeous, strong hues.
B. For Your Kitchen / Dining Area
The kitchen/dining room is a terrific area to make a splash with bright, summery decorations into your home investment since it is used frequently and is thus a perfect spot to make a statement.
Liven it up with fruit patterns
You'll probably spend the most time in the kitchen of your home, thus, as homeowners, it's crucial that it be a place of pleasure and upliftment in your affordable house and lot.
Kitchen and dining room wallpaper ideas are a fantastic method to revitalize the space quickly and affordably. A garden-inspired design rendered in citrus tones may also evoke the season year-round.
Apply Vivid Floral Patterns
Consider wallpapering the whole room with a large-scale flowery design for maximum impact; for added chintz, hang matching drapes. Also, keep in mind the ceiling height and choose a lower scale when there are low ceilings and a greater scale, otherwise a more dramatic design where there are high ceilings or huge expanses of wall.
C. For Your Bedroom
It's impossible to not visualize a gorgeous bedroom when you think about summer decorating ideas. Check them out here.
Dress up your headboard with cheerful fabric
Summery décor may be hard to incorporate into a bedroom, but a headboard design in a bright pattern is a great way to add a splash of color without overwhelming the area.
Consider adopting a nautical theme
A day at the beach is the best way to spend a summer day and put you at ease, so why not bring some of that coastal serenity into your bedroom? Use muted tones, clean lines, and subtle stripes to adorn your home, then inject modern flair with splashes of blue and rust.
D. For Your Patio
The affordable house and lot for sale that Lumina Homes offer is famous for its spacious outdoor spaces. Maximize it this summer vacation through these decors.
Lighten up your patio
Transform your outside areas by adding lighting, adaptable coffee tables furniture and woven baskets, and plenty of space to enjoy the summer spirit. Paper lanterns hung from the patio's plants can keep your dinner party going late into the night. Or, if the weather becomes bad, you may get warm under the porch's roof with a string lights.
Deck out your front porch
You don't need an interior designer to create the ideal spot for outdoor seating to pass away in the summer months. Try decorating your porch with a patterned outdoor rug, new plants, a coffee table, and comfortable seats. You can also have your front door a makeover for that capturing focal point.
Summer Season Themes to Try in Your Home Interior
Summer is the perfect time to give your property a facelift. Here are a few interior design concepts to consider trying.
Classic summer florals
Decorating with fresh flowers is always fashionable. Incorporate this timeless style into your house this summer if you've been contemplating it. You can easily bring the beauty of nature into every area of your home by using patterned wallpaper, shower curtains, and decorative cushions.
Green it to freshen up
The color green is synonymous with summer. Even if it's only one accent color, this hue can completely transform a space. If you want to feel like you're always on vacation, paint a wall or refurbish an old vanity with green paint.
Moroccan getaway
Plan a staycation if you can't get away from the house in the warmer weather. Enjoy a style that's reminiscent of Morocco without leaving the comfort of your own home by using decorative elements like poofs, lanterns, and patterned throw pillows.
Get on the wild edge
Peach, white, and aqua accents, together with a few black and white animal prints, create a light and airy space. The vase's dab of zebra print goes a long way, the wall's tiger print makes a bold statement, and the cowhide accent rug ties the entire bold patterns together in a harmonious whole.
This summer, make sure to try these decorating ideas to help you bring that carefree season inside. The bright and cheery color palettes, new seasonal accessories, and expanded outdoor living areas that can be achieved with the help of these summer decorating ideas will make anybody want to spend time in their home.
With Lumina Homes' bigger living and outdoor spaces as well as well-ventilated homes, you definitely enjoy the warm weather inside your affordable house and lot!

Try our Home Loan Calculator
Loan Calculator
Try Lumina Homes' loan calculator and get an estimate computation for your preferred Lumina property and home model.