Lumina Homes Grants Progeria Victim's Wish to have Own Home
22 October 2015
Lines and wrinkles here, sags and bags there – when we start to see the early signs of aging, most of us immediately turn to anti-aging creams and make-up products to make ourselves look younger. But what if, no matter how many products you use, you still cannot delay your aging? Such is the case of Ana Rochelle Pondare.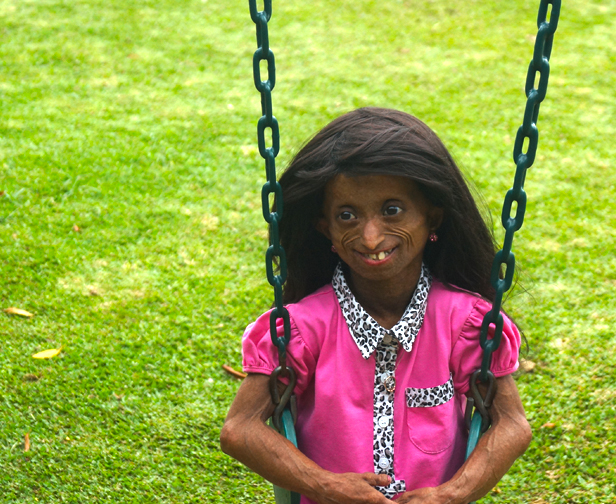 She started to seek the help of cosmetic products when she was only 8 years old but was reduced because what she has is a rare genetic condition called progeria characterized by dramatic and rapid aging.
Rochelle, knowing that progeria victims only live at an average of 14 years, is frightened every time her birthday comes. The supposed-to-be joyous occasion for her was a struggle, a battle for her life. But even though Rochelle is anxious every time, she always exudes a positive outlook in life. This happy-go-lucky girl makes sure that nothing, even her disease, can hinder her from chasing her dreams.
With her optimism and tough spirit, Rochelle miraculously made it to her 18th year. This young lady may have the body of a 108-year-old now, but her will is definitely stronger than her failing physique.
Lumina Homes and Rated K.
Touched by Rochelle's story of hope and optimism, Rated K, a top-rating magazine program, gave Rochelle the most memorable 18th birthday party. And to make this wonderful occasion even more special, Rated K granted Rochelle's wish to get the house and lot her family has been longing for.
Hence, last June 21, 2015, the key for a brand new Lumina Home was handed to her.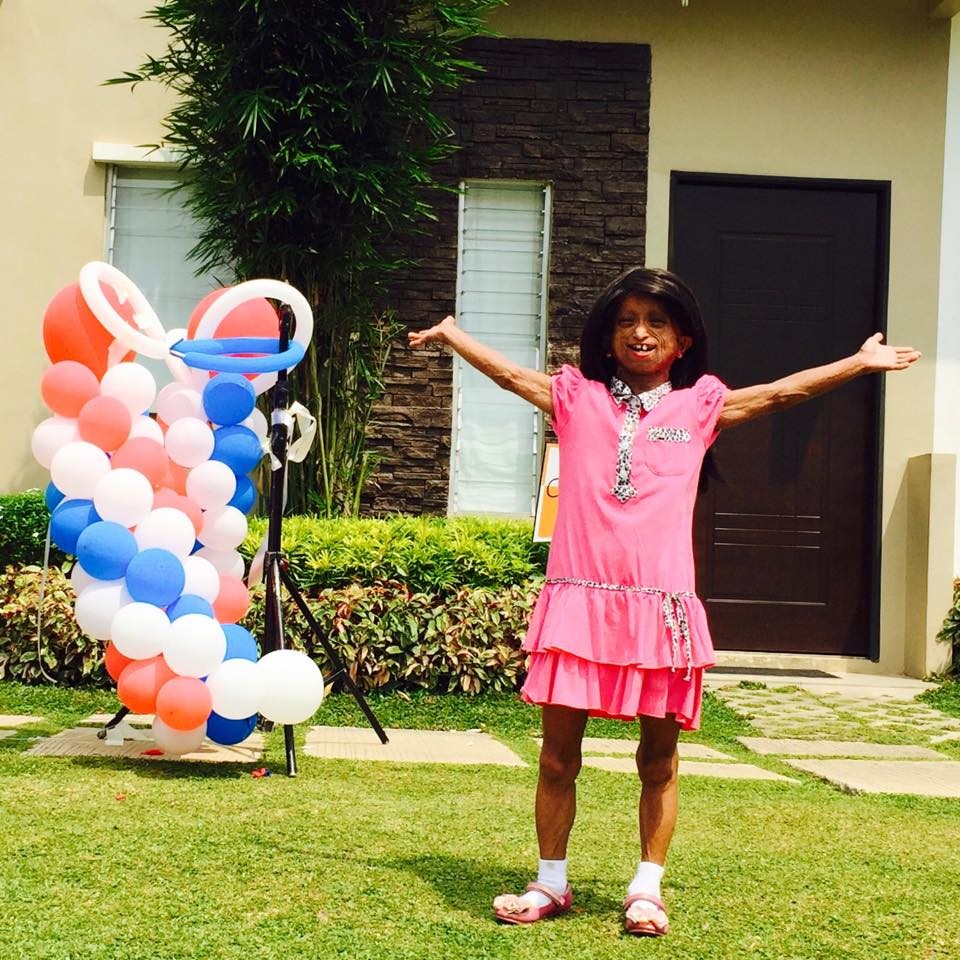 Rochelle and her family can now enjoy living in Lumina Homes' cozy and comfortable Airene Home located in Lumina Pandi in Bulacan. Airene, a 22 sqm. house and lot unit, is complete with a living area, dining and kitchen areas, and provisions for 1 bedroom and service area.
Her siblings can now enjoy a more fun play time in Lumina Homes'smini-gardens and playground. They can also celebrate birthdays, anniversaries, and other special occasions in Lumina Homes' multi-purpose hall.
Finally, they will be able to feel a sense of belongingness in a community, and Rochelle, most especially, will be able to maintain a healthy lifestyle despite her illness.
Now, Rochelle can keep her chin up and proudly shout to the whole world that disease, disability, or impairment can't stop anyone from reaching their goals.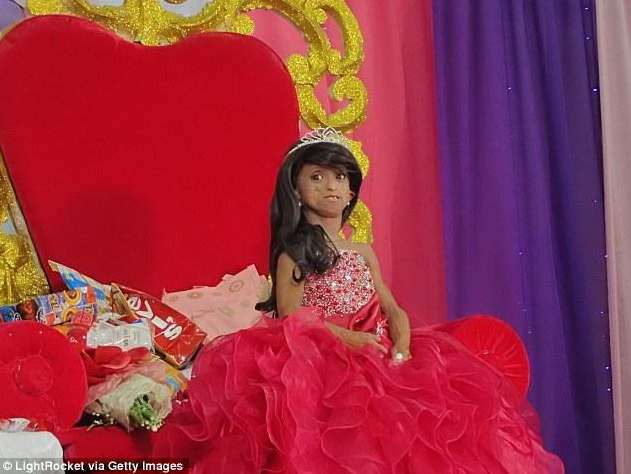 Lumina Homes as your Home Goal.
Lumina Homes already has 14 developments across the country: Tanza, Cavite; General Trias, Cavite; San Pablo, Laguna; Sto. Tomas, Batangas; Lipa, Batangas; Tayabas, Quezon; Pandi, Bulacan; Plaridel, Bulacan; Mexico, Pampanga; Tarlac; Carcar, Cebu; Oton, Iloilo; Pili, Camarines Sur; and General Santos.
Choose from Lumina's easy-to-own bungalow and two-storey homes: Airene at 22 sqm; Aira at 33 sqm; Angelique at 35 sqm, and Angeli at 42 sqm. The cozy homes are built with high-quality materials and priced from Php 450,000 to Php 1.25M. If qualified by Pag-IBIG standards as a "minimum wage earner," a buyer can pay as little as Php 2,280 a month at 4.5% annual interest.
Secure you and your family's life in Lumina Homes like Rochelle!
Related Article:
***
For more information on Lumina Homes, contact (0917) 629 6523.

Loan Calculator
Try Lumina Homes' loan calculator and get an estimate computation for your preferred Lumina property and home model.
Disclaimer: All computation appearing herein are sample computation only and are not official.