Why Invest a House and Lot in San Miguel Bulacan for Retirement
9 August 2022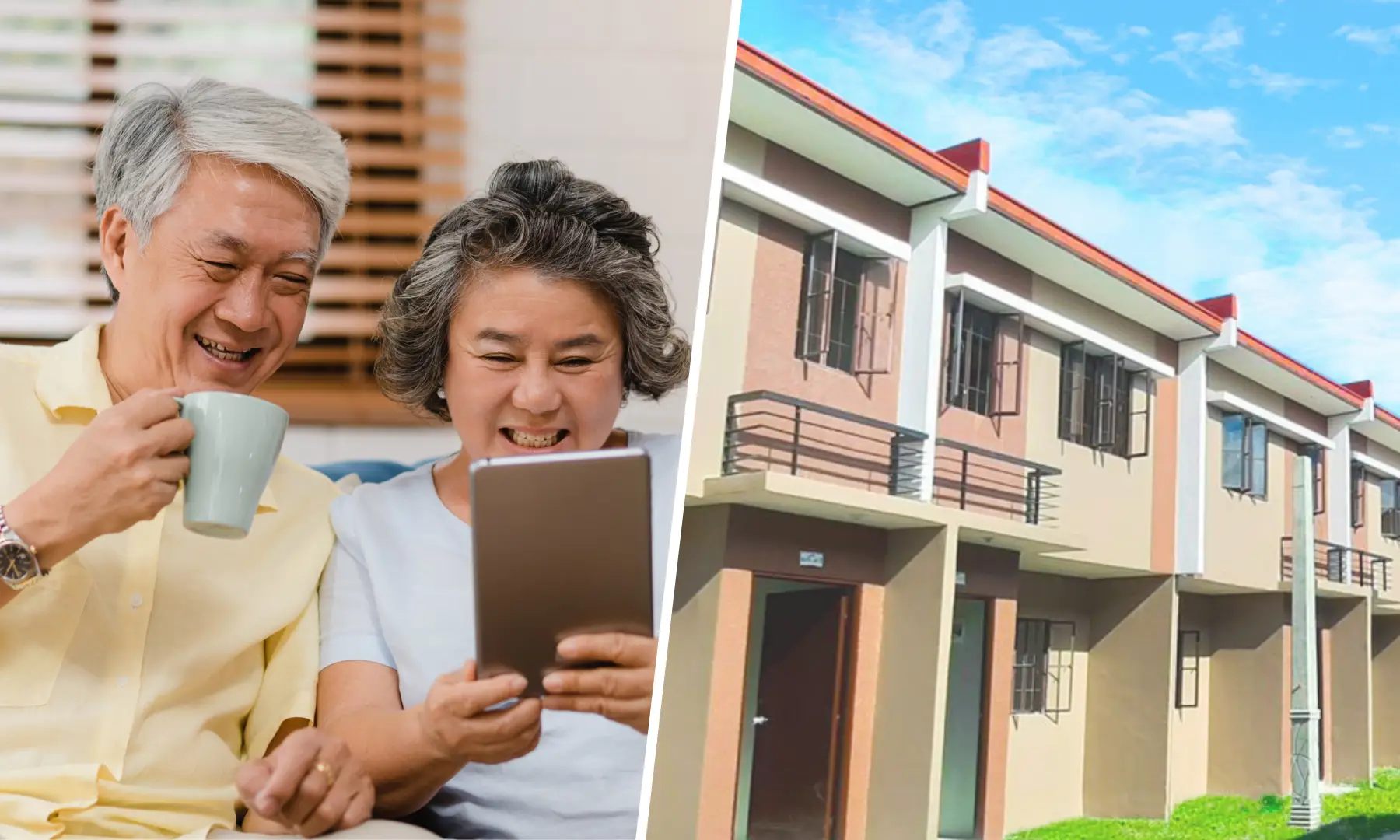 Located close to the National Capital Region or NCR, Bulacan is one of the most accessible provinces. Because of this, many individuals and digital nomads choose Bulacan as their getaway destination when they want to unwind and get away from the hustle and bustle of the metropolis.
So if you are a member of the expat community or want to invest in a retirement property that is not too far from Metro Manila but can give let you escape the polluted and noisy city life, Lumina Homes is offering affordable house and lot for sale in the Province of Bulacan through Lumina San Miguel.
In this article, we are going to discuss why Lumina San Miguel is one of the best places for you to get your retirement property.
Lumina San Miguel: An ideal location for retirees
In San Miguel Bulacan, the town is famed for its sweet pastilla, chicharon, and other local delights. Although, most people don't realize that there are some of the most varied culinary options that are also available in this part of Bulacan.
Aside from its diverse cuisines, the Municipality of San Miguel is also great for people who would like to invest in a low-cost retirement property while enjoying the natural beauty and serenity of the small town.
Below are some of the benefits that you can enjoy for purchasing a house and lot from Lumina San Miguel in Bulacan Province, Philippines:
1. Located near the major roads and highways
Lumina San Miguel community is built in Brgy. Buliran, San Miguel, Bulacan which is a convenient and accessible place if you need to travel to Metro Manila. Lumina San Miguel is also located near Cagayan Valley Road which is just 16 minutes away from the subdivision.
Cagayan Valley Road is a 121.216-kilometer long significant route in the Philippines that links the provinces and towns of Cagayan. This can give you a much faster travel time if you want to travel and explore the provinces and mountains in the Northern Philippines.
Lumina San Miguel is also around 47 minutes away from the San Rafael-ByPass Road which gives you convenience when traveling to other parts of the province.
2. Close to hospitals and clinics
One of the most important things to consider during retirement is your health insurance and you can maximize these health benefits if you are living near medical facilities.
With Lumina San Miguel, retirees will feel secure and safe as their medical needs can be easily attended to with different hospitals located just a few blocks away from home. Lumina San Miguel is just 14 minutes drive from Emmanuel Hospital as well as the San Miguel District Hospital.
Free yourself from the worries and hassle of long travels if you can get your medical needs close to home!
3. Easy trip to the local public market and grocery stores
What we need during our retirement is a relaxing ambiance and healthy food on our table. Purchasing a house and lot property in Lumina San Miguel can give you the perks of ensuring to serve only the freshest produce on your family table on a daily basis.
With the San Miguel Public Market located only within 12 minutes drive from home, you can easily acquire fresh fruits, vegetables, meat, and fish every day at a slightly cheaper price! This is definitely a benefit that you can't find easily in other properties being offered in the real estate market.
In addition, Lumina San Miguel is also close to Puregold San Miguel and the San Miguel RCS Supermarket as well as other commercial establishments like fast food chains making it a perfect place to conveniently acquire your daily necessities as well as to establish your business or do leisure activities with friends or families.
4. Offer affordable house type that perfectly match your lifestyle
Lumina San Miguel is currently offering three (3) different types of home model units:
Adriana Townhouse
It has an average lot size of 36 square meters, the Adriana Townhouse Model by Lumina San Miguel offers 44 square meters of home space. This property type has a living area, dining area, and kitchen, as well as two bedrooms, a toilet and bath, a garage, and a service area.
This is an excellent place for retiree residents who want to live close to their families. Extended family is also not a problem with Lumina San Miguel because it is near landmarks, schools, and transportation hubs.
Armina Duplex
The Armina Duplex Model by Lumina San Miguel is a 42-square-meter residence situated on a standard 54-square-meter lot. This property type includes a living area, dining area, and kitchen, as well as three bedrooms, a toilet and bath, a garage, and a service area. Additional characteristics include a free ceiling and tiles on the ground floor.
Armina Single Firewall
The Armina Single Firewall by Lumina San Miguel is a 42-square-meter house situated on a 54-square-meter lot area. It has three bedrooms, one toilet and bath, a dining and kitchen area, a garage, and a service space. You can purchase it with extras such as a free ceiling and floor tiles on the ground floor.
5. Leisure areas and amenities inside the complex
Retiring in Lumina Homes gives you perks in enjoying the various amenities found in the main areas of the complex that include a Multi Purpose Hall, a Guarded Entrance, and Mini Gardens & Playgrounds-- ensuring security, safety, and enjoyment of all the residents and future homeowners.
Include Lumina San Miguel Bulacan in your retirement investments and witness the value of your affordable house and lot grow over time!
You can now avail a brand new home with us with our flexible payment method. You can choose between a bank home loan or in-house financing.
Skip the hassle of applying for a financial loan for your house investment as Lumina San Miguel admin officers will happily help you in processing your application. Just make sure to submit the necessary documents and they will be the ones to process them for you all throughout your homebuying journey with us.
Start now by visiting our website and making your home reservations through our Lumina Homes Online!

Try our Home Loan Calculator
Loan Calculator
Try Lumina Homes' loan calculator and get an estimate computation for your preferred Lumina property and home model.