What You Need to Know About Metaverse Real Estate Investing
20 November 2022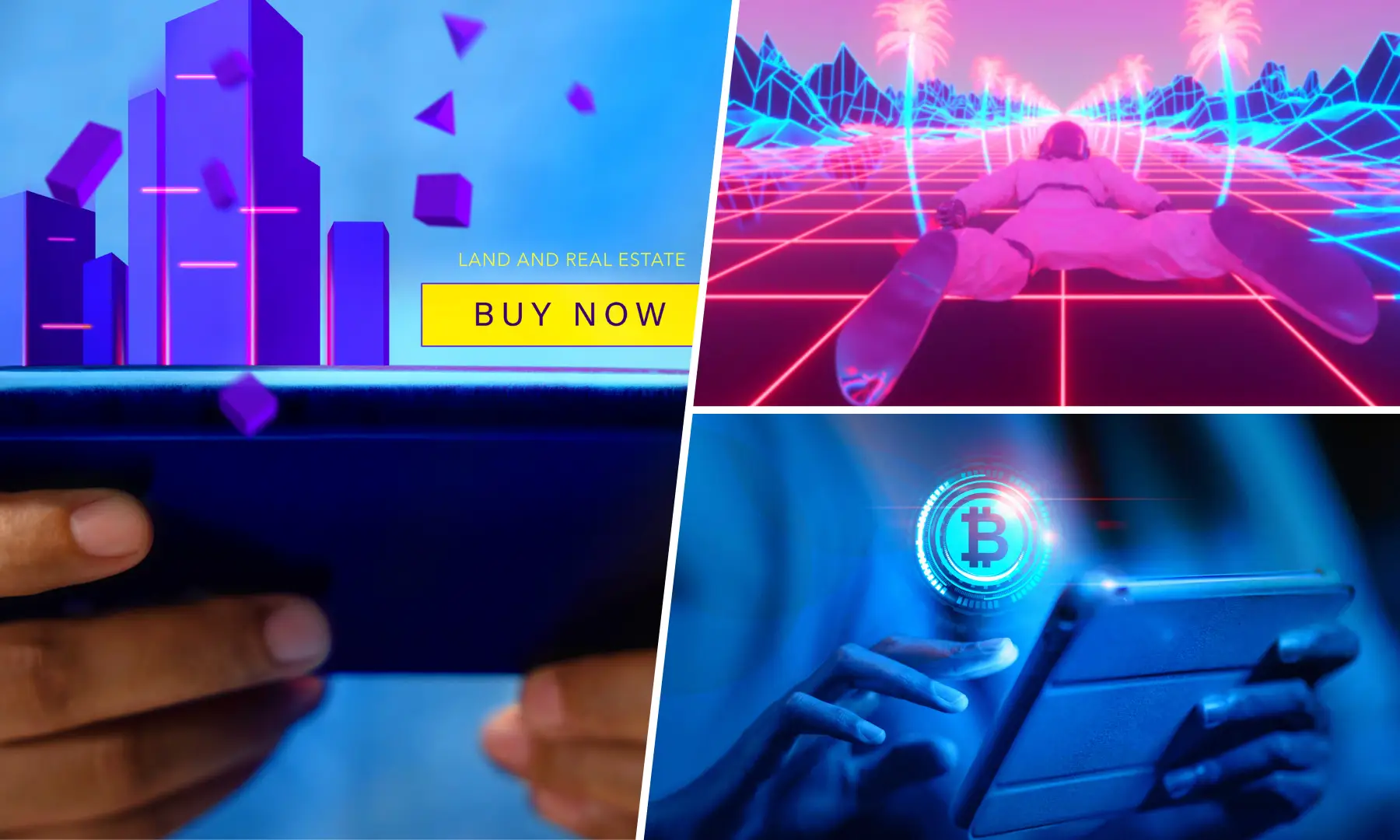 It is a fast-paced world, and phenomenal progress in technology is the mastermind. Nearly everything now is accomplishable online, whether it's ordering pizza from your favorite fast-food chain, paying water and electricity bills, or even booking a reservation to own a house and lot in the Philippines. Lumina Homes is a prime real estate brand in the country, and here's to letting you know about the latest trends in the real estate world - the ownership of virtual land in the metaverse.
Metaverse Virtual Real Estate and What it Means
The term "metaverse" traces its etymology in 1992 from a sci-fi novel called "Snow Crash." It is the combination of the word "meta" and "universe," and altogether means the virtual reality world in which people can work, live, interact, shop, and yes, even own virtual properties in an augmented reality setup.
To provide further clarity, purchasing a virtual property does not mean buying a physical property but is done entirely online, hence eliminating the need of scheduling a site visit prior to the actual purchase. After all, real estate is inherently physical. In the digital world, however, the purchase of virtual lands exists only in the virtual world and functions as an NFT (non-fungible token) that provides digital land owners proof of unique ownership of digital real estate on the metaverse platform.
In general, virtual lands can be utilized as an avenue for advertising, entertainment, socialization, and digital marketing, among others. The actual value of each piece of metaverse land is dependent on key factors, including collectibility and overall virtual market psychology. And, just like real estate in the physical world, metaverse investing proves to be a lucrative venture where users could earn ridiculous amounts of money through reselling virtual properties.
How to purchase metaverse real estate
Buying virtual real estate in the metaverse platform is much easier than purchasing real estate in real life. Unlike in the physical world, it's far less hassle in virtual worlds where transactions transpire sans the taxing and tedious processes of coordinating with brokers, agents, and other paperwork that needed to be executed.
If after making adequate research investing in virtual real estate interested you big time, refer to the easy steps below to kickstart your virtual property investment.
1. Create and set up a crypto wallet
It's not a requirement for all metaverses, but most platforms will necessitate aspiring virtual real estate holders to have a cryptocurrency wallet to proceed with virtual transactions. Cryptocurrency is the mode of purchasing plots of land in the metaverse. A digital wallet crucially helps to store your virtual cash as well as your digital assets as you go about making a virtual life through metaverse properties.
Two of the most preferred digital wallet in the metaverse is Metamask and Binance, both of which has somewhat the same fee structure. For the non-tech-savvy, resorting to a third-party platform's marketplace such as openfungible.com and opeansea.io will be your best bet. The third-party sites will then function as decentralized agents that will facilitate transactions between buyers and sellers.
2. Buy Cryptocurrency
To purchase cryptocurrency, there are a good number of crypto exchanges to choose from. Top of mind is through Binance. This includes MANA, the digital currency in the Decentraland metaverse, SAND in the Sandbox metaverse, and Etherium, one of the most well-known and commonly used cryptocurrencies alongside Bitcoin.
3. Pick a metaverse platform
Unless you have eyed a metaverse platform after doing your keen homework on digital real estate, selecting which virtual reality is also crucially important. There are currently top players in the metaverse (more on this topic later). Each has its own edge that appeals to present and prospective virtual land owners. Also, prices and land areas will vary from each platform you decide to choose. At this point, you will have the option to compare prices, inspect the land size, and determine who's the current virtual land owner.
4. Complete the purchase
After securing your cryptocurrency in a digital wallet and having selected a land parcel, you can now proceed to the marketplace or through a third-party platform to secure the transaction by pressing the "buy" button. Once a confirmation of purchase is made, your NFT providing you proof of ownership, like a land title in real-life real estate, shall be viewable in your digital wallet, and you should be registered as the new virtual land owner. At this point, you have the decision to either make your virtual property sit for a little while, or opt to resell it for a higher profit.
Top Two Metaverse Platforms
A good number of metaverse platforms compete for patronage among present and future virtual real estate investors. Below is considered the top two metaverses specializing in digital real estate, and is considered neck and neck when it comes to garnering influencers, companies, brands, and celebrities into owning lands in their respective virtual domain.
1. Decentraland
Considered the most expensive metaverse platform due to partnerships with high-profile brands, companies such as JPMorgan Chase, and celebrity tenants such as Paris Hilton, land parcels in Decentraland cost millions for this reason. Established in 2016 as a 2D experiment to becoming an ambitious and massive 3D virtual world, plots of virtual land in this metaverse are purchasable through its native cryptocurrency, MANA.
2. Sandbox
This giant metaverse platform comes as a worthy opponent for Decentraland. This is where rapper and entrepreneur Snoop Dogg owns his virtual land. Somebody even paid a whopping $450,000 to be Snoop Dogg's neighbor. Virtual lands on Sandbox can be purchasable on third-party NFT exchanges, such as Rarible and OpenSea.
Is metaverse real estate investment worth it?
The metaverse real estate world may still be considered relatively new but it's gaining superb traction. Those who have sealed their investments during the platform's earliest days have since accumulated tremendous amounts of income. From a measly $20 for a land parcel, the individual price of virtual land has gone up to nearly $13,000 this year.
If you have the money to invest now, enjoy higher chances of excellent returns compared to those who have yet to see the massive potential and tremendous profitability of the metaverse platform.
But still, there are notorious risks that investing in metaverse real estate has. This holds true for any investment vehicle. For its part, the stake in virtual real estate is speculation, or that the massive potential of significant profit is equally met with a significant likelihood of financial loss.
To generate a massive return, a virtual investor is faced with the wrath of price swings. In 2021, a plot of virtual land cost $1,265 but has gone through the roof at $12,684 by February this year, according to Binance.
But as it is with all other investments, one must proceed with caution. Making an informed decision every step of the way is an art every investor should master, whether it be virtual or traditional real estate investment.
Virtually Purchase Physical Properties with Lumina Homes Online
The global coronavirus pandemic made it a necessity for businesses to make transactions doable online for the benefit of their loyal customers. One of these is the purchase of real estate without scheduling a site visit before booking a reservation to own an affordable house and lot for sale.
Lumina Homes, a reputable housing brand offering quality home models at an affordable price, makes property inspection possible virtually via its website, where a tour of available properties gives home hunters an alternative to a site visit, as well as a preview of housing units that they have the variety to choose from.
Lumina Homes Online enables prospective property owners to gain access to a one-stop site for affordable house and lot reservations, which will exhibit a variety of available housing units in key locations around the country. Reservation fees are payable via debit card, credit card, and GCash.
Invest in Lumina Homes today and enjoy access to its signature perks and amenities that make homeownership less hassle and more enjoyable in an accessible community.

Try our Home Loan Calculator
Loan Calculator
Try Lumina Homes' loan calculator and get an estimate computation for your preferred Lumina property and home model.