Twitter Marketing for Real Estate Agents and How To Be Consistent
31 May 2022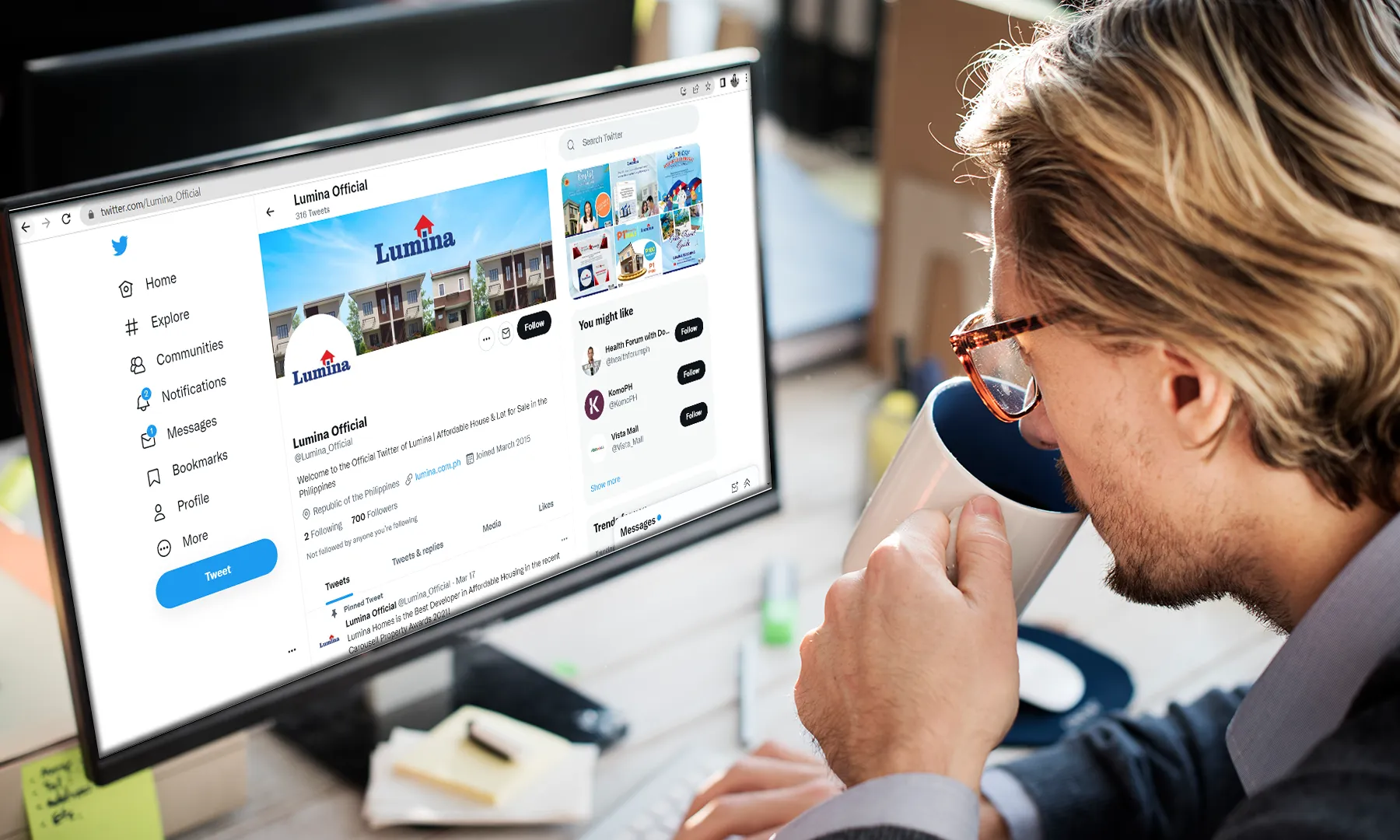 Having a strong social media presence as a real estate agent is critical to your entire marketing plan. Additionally, it may help establish your firm as an authority in your area by establishing a sense of veracity and sincerity about what it does. As the number of customers and sellers looking to social media sites for information grows, it is crucial to identify and understand how to effectively use social networking platforms.
Twitter as a marketing tool for your real estate business
In order to build your audience, market your goods, and generate visitors to your website, you may use Twitter advertising to do just that. It's up to you whether you want to advertise your whole Twitter account or just a few of your most popular tweets to get new followers.
In addition, using Twitter to promote one's real estate business is a smart move for agents. It's fast, free, and casual, but when utilized correctly, it may have a huge impact on an agent's company. The following are some of the greatest methods to utilize Twitter as a marketing tool for real estate professionals.
If you're looking for ways how you can utilize Twitter marketing for real estate agents, we compiled some of the helpful tips that you must include in your next tweets.
Real estate marketing on Twitter
For a variety of reasons, Twitter is a fantastic marketing tool. Additionally, Twitter enables you to distribute and promote branded content in a matter of seconds while also being a cost-free medium to do so. This also enables you to deliver better customer service and assistance, as well as a wider range of customers.
To know more about the wonders that Twitter can do in the real estate market, here are some of the Twitter marketing tactics that you can apply on this social media platform:
1. Establish your Brand
When it comes to being successful in any field, it's important to build a name for your business and yourself as a real estate agent. For this, Twitter is a wonderful place to start.
In order to create your brand, it's critical that your Twitter profile and all of your activities on the site reflect the kind of real estate agent you are in real life. You don't want to develop a new character or online alter ego; instead, you want to reimagine and build upon your identity in order to reach a larger audience or potential clients.
People will be able to determine from your Twitter profile what sort of real estate agent you are, and more importantly what kind of person you are. In what ways do you hold yourself as a real estate agent? What kind of things do you enjoy? In what areas of your life do you have the most to offer? You can even mention your own blog and local events in the community that you are promoting in building your brand. All of these elements may be included into your Twitter profile in some form.
2. Use Graphics and Images
Studies indicate that tweets with photos get higher interaction than tweets without an image, thus using graphics is a wonderful method to be noticed on Twitter.
It goes without saying that graphics must be used correctly. Your profile photo should be nothing less than professional; in fact, it should probably be the same picture you use in any other advertising or online marketing tool that you have. Through this, it will be simpler for potential clients to identify you if you stick to a consistent style of photos or graphics.
On top of that, it's also critical that any images you include in your tweets are both visually appealing and well-crafted. Your business Twitter account should not be used to post selfies shot on your phone.
3. Utilize #Hashtags
Hashtags are critical for beginner real estate agents on Twitter because of the effects they may have.
Using famous or current hashtags might help you get more exposure and interaction on social media. It's not advisable to create your own hashtag for your specific brand especially if you are just starting, but you can absolutely come up with a smart and innocent tweet regarding one of the popular hashtags that are presently trending. This hashtag, even if it has nothing to do with real estate, will show people that you're human and not just about business, while at the same time increasing your exposure and allowing more people to find you on Twitter with the use of a few tweets.
This can also let you generate leads and reach your target audience.
4. Boost your community engagement
Real estate agents understand that they should be visible in the area and community surrounding them, and Twitter may help them achieve this goal.
Send out a tweet when a public event occurs so that everyone knows you were there and that you care about what's going on in the neighborhood. That goes for making observations on current happenings in one's community as well.
You can even tweet a congratulatory message to the graduating seniors from the local high school or recognize the regional championship triumph of the local minor league team in your community. You'll have a better chance of gaining new followers and local connections or engaging in pleasant banter if your tweets are timely and relevant to the people in the areas you service.
5. Promote relevant content
If you do it correctly, content sharing on Twitter may be one of your most effective marketing tools.
The first rule of thumb for Twitter is that you should always include a photo when you post anything new. As previously said, this will enhance the likelihood that it will be discovered, and any material you post on Twitter is something you absolutely want to be noticed.
As a general rule, share other people's work as much as possible on your social media accounts. Real estate is a broad field, and you don't want to be seen as a source of information for those who don't know anything about it, but you do want to be seen as a source of information for individuals who do know anything about it such as your prospective customers.
Other people will be more likely to retweet or share your own unique material if you share theirs, which will help build relationships between you and other people's following. Twitter makes it simple to do cross-promotion and it may be advantageous to everyone involved.
Promoting some relevant content on Twitter would be a lesser hassle if you partnered with a trusted developer in your area. Usually, popular developers promote their communities by creating blogs, videos, and promos for their house and lot packages.
It will be less of a hassle for you if you could easily find some informative blogs or the latest updates directly from your partner community provider like Lumina Homes.
Lumina Homes, aside from being a leading housing segment in the Philippines, also provide interesting and informative content not just on our website but also on our official social media accounts.
Our business partners which include real estate agents, brokers, and Bida Sellers can rely on our online system to target the people's interests and reach new customers. If you are interested to become part of our growing family, you can visit our official website and be a business part of Lumina Homes!

Try our Home Loan Calculator
Loan Calculator
Try Lumina Homes' loan calculator and get an estimate computation for your preferred Lumina property and home model.