The New Era of Esports and Gaming in PH
1 August 2022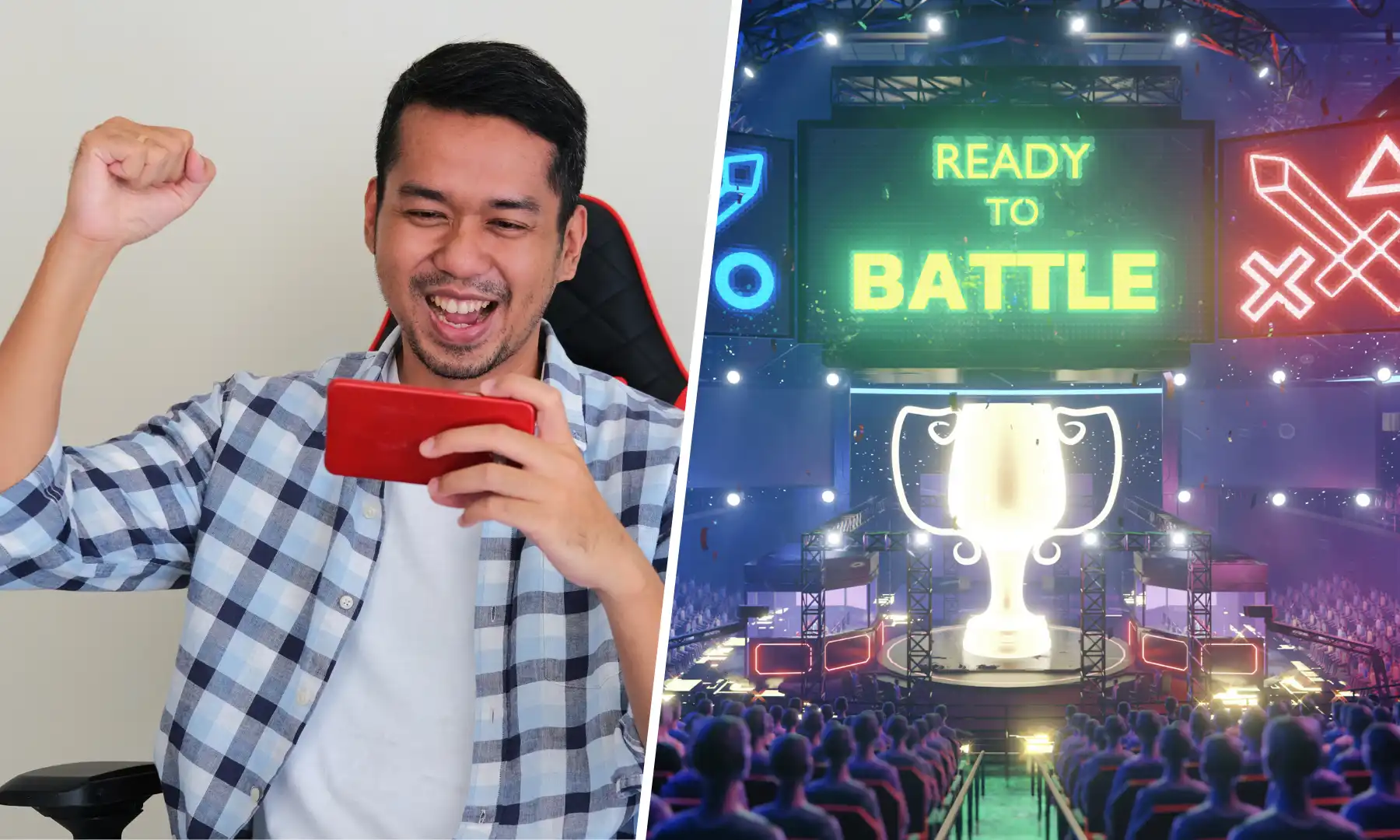 As a kid, do you still remember the times when you have to endure punishments for playing video games too much? How about making the most unique and creative excuses to dodge whoopings because you came home late from an internet cafe? We all have experienced that at some point but the scenario has changed for the new generations. With the advent of technology, gaming has evolved into something much more than just a means of entertainment. Today, online gaming is within reach and has created digital communities for gamers, streamers, and enthusiasts.
It has paved the way for the esports industry to flourish and helped esports players successfully build their own names. In fact, over the decades, the Philippines' presence in esports has been continuously growing. With millions of active gamers all over the country, it is no doubt that the Philippine Esports Organization is right in legitimizing segments of the industry.
Esports vs Gaming: What's the Difference?
At first glance, you might think that Esports and Gaming are basically the same. They may share similarities, like how both boil down to playing online games. But to understand the esports ecosystem and gaming, let us help you differentiate the two.
According to Telegraph in 2017, esports is simply "competitive gaming at a professional level." There are sponsors and prizes, just like how traditional sports operate. Through streaming platforms, you'll be able to watch official matches and support your favorite esports teams like the Philippine National Esports Team, Sibol which is mostly composed of veteran athletes from Tier One Entertainments' Blacklist International esports team. You'll find professional players, game developers, esports management, tournament organizers, and even celebrities that are in the eSports industry.
On the other hand, gaming is a term we often use for playing video games, educational gaming programs, or entertainment applications in the absence of official tournaments, battles, and matches.
eSports: The Digital Sports for Online Gamers
Indeed, there have been discussions about esports as a growing and flourishing industry. Since it was officially recognized as a legitimate sport here in the Philippines back in 2017, professional esports players are much more secure when representing our country during international tournaments. It also provides protection for our players plus, it ensures that organizations and esports companies take good care of them. The movement also ensures that no improper conduct is present to protect the integrity of any tournament or competition. It also protects our players by preventing game-fixing, fraud cases, and possible breaches of contracts that could harm our local players' chance to compete.
SIBOL's Amazing Performance in the 2022 SEA Games
Just recently, SIBOL bagged two gold medals in their match for Mobile Legends: Bang Bang and League of Legends: Wild Rift in the 2022 Sea Games.
Again, SIBOL's Mobile Legend: Bang Bang Team has proven that they are kings (and the queen) of Southeast Asia with a 3-1 match against Indonesia. The team is composed of:
Johnmar "OhMyV33nus" Villaluna
Danerie James "Wise" Del Rosario
Kyle Dominic "Dominic" Soto
Salic Alauya "Hadji" Imam
Lee Howard "Owl" Gonzales
Dexstar Louise "DEX STAR" Cruz Alaba
Russel Aaron "Eyon" Usi.
Let's not forget how the SIBOL's all-women League of Legends: Wild Rift team bagged the Philippines' first gold medal! With a score of 3-0 against Singapore during the finals, they have proven that the Philippines is indeed a sprouting esports community. The team members are:
Charize "Yugen" Doble
Gianna "Jeeya" Llanes
Christine "Ray Ray" Natividad
Rose Ann "Hell Girl" Robles,
Angel Danica "Angelailaila" Lozada
Of course, let us also congratulate SIBOL's League of Legends (PC) and Crossfire teams for bringing home the silver medals for the Philippines. They put up a great fight against Vietnam and made the gaming communities proud!
The Future Awaits: The Development of Esports in the Philippines
Esports has still a long way to go here in the Philippines but the progress and initiatives that we are seeing are leaning towards the advancement of the industry. Over the years, it continues to receive recognition but it still requires attention from the organization. The growing gaming community is impressive and it strongly suggests that our country is in the progress of esports development. Experts also believe that the Philippines is at the center of esports growth in Southeast Asia. While Alvin Juban, the President of the Game Developers Association of the Philippines (GDAP), sees that the sector is far behind other countries. Hence, he leads in encouraging better funding incentives in hopes to attract foreign investors.
In fact, Galaxy Racer, a cutting-edge esports, lifestyle, and content organization, has collaborated with a local company here in the Philippines. The initiative that marks an estimated 43 million active gamers was to support the plans for the Philippine gaming setting.
Far from the old image of gaming, Esports is now considered a sport. Players can use their skills and strategic mindset to represent the country on international battlegrounds and they can earn from it. Surely, we will be seeing more progression as the esports industry becomes more resilient and continues to grow.
Build Your Own Gaming Haven with Lumina Homes
Do you love the idea of building your own gaming hub in a house and lot property that you own? If yes, then let Lumina Homes be the key to achieving your dreams. Lumina Homes offers affordable yet quality real estate properties in a network of more than 50 key locations nationwide.
Lumina Homes has stepped up and decided to be a solution. For almost 10 years, we have been providing affordable yet decent housing and helping Filipinos build their dream homes.
Hence, you have plenty of locations to choose from and they are part of master-planned communities located near signature lifestyle brands that include Coffee Project, Vista Mall, AllHome, MEX, and so much more.
Also, Espacio, our newest and coolest hangout place inside our Lumina communities, is designed for you to enjoy life when you go outside your home and mingle with the residents. The ultimate goal is to continuously develop our residential communities and provide the best services and experiences to our homeowners.
Also, Lumina Homes has partnered with Streamtech which provides stable and faster internet connection to its residents, which is an important element in building your very own gaming haven.
So, if you're looking for a place to live or build your dream gaming den, Lumina Homes is here to help you. Check out our affordable housing and choose from our wide range of options to fit your needs.

Try our Home Loan Calculator
Loan Calculator
Try Lumina Homes' loan calculator and get an estimate computation for your preferred Lumina property and home model.