Real Estate Customer Service: Best Practices for Agents
15 March 2023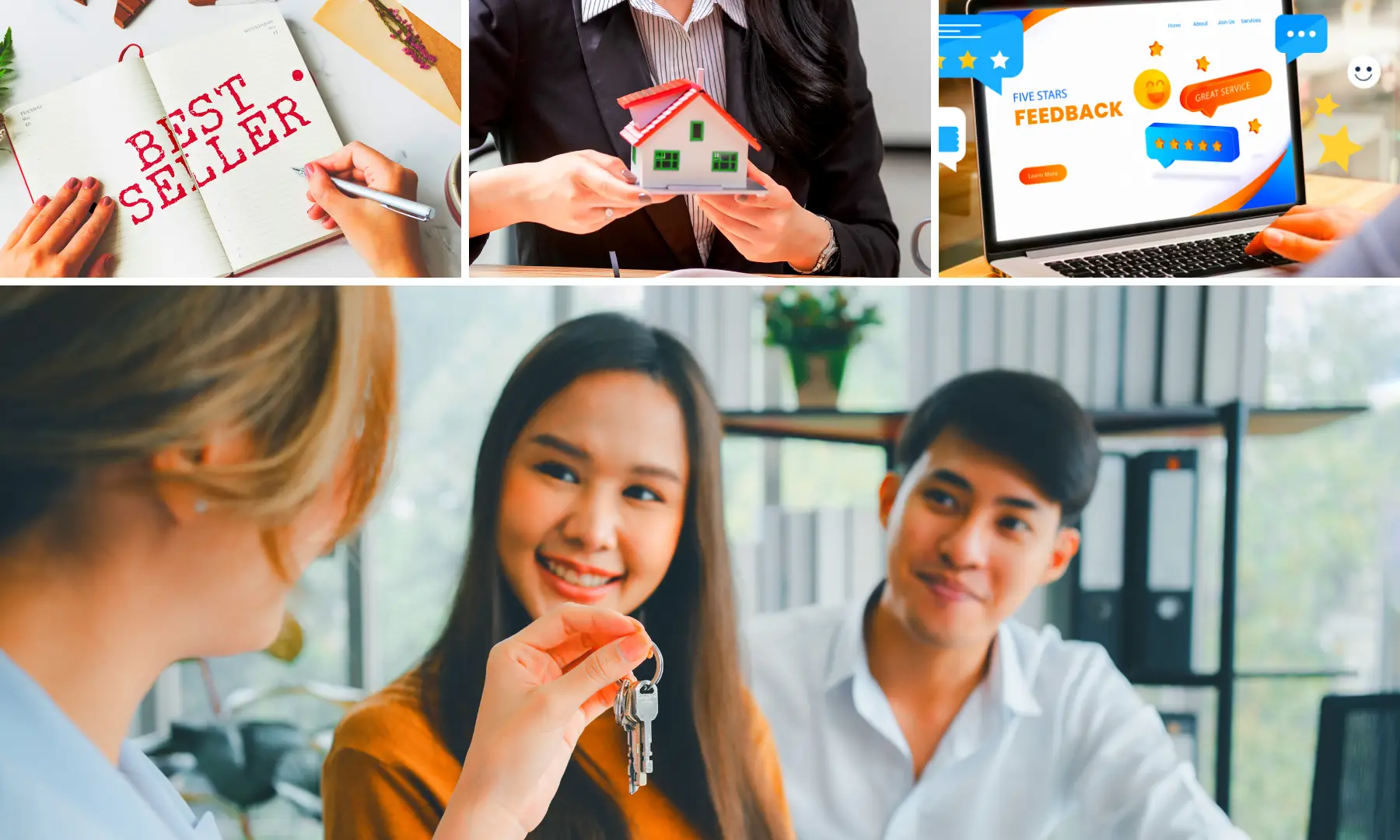 Regardless of industry, customer service is a top company priority. Whether you're working in retail, insurance, banking, or real estate, customer relationship management is important not only to produce sales and achieve monthly quota, but also for the simple reason that customers deserve nothing short of an excellent customer service for taking interest in the company's products and services.
In the real estate industry, delivering exceptional service is extremely vital. Whether it's assisting homebuyers in a client meeting or walking sellers through the selling process, real estate agents are expected to embody a customer service vision that puts client satisfaction as a major if not the most important goal.
In this article, Lumina Homes rounded up best practices in the customer service industry for real estate agents.
5 Key Best Practices for Real Estate Agents to Deliver Exceptional Customer Service
Customer service representatives in the real estate industry are tasked with the tough job of directly communicating with clients and handling their concerns. Effective customer service in real estate transactions is instrumental to closing deals and achieving customer satisfaction and client loyalty. Without more ado, here are just some of the best practices that real estate agents must adopt.
Demonstrating mastery of the company's services
Good customer service necessitates that a sales representative is thoroughly knowledgeable about the company's products and services. This would translate to being able to proactively answer customer queries without hesitation and uncertainty.
Take, for example, when a customer calls about a certain property your company sells in a certain area. The customer then asked something about the property that you couldn't immediately answer. You would then put the caller on hold, or make them wait until you're done making your research on your computer. Worse, you're not 100 percent sure whether the information you're about to give is accurate. The caller would then make a follow-up question that, apparently, you also don't know the answer to.
This scenario is a painful reminder of how bad customer service can adversely impact customer satisfaction. As such, no client would go investing their hard-earned money in a real estate brand with incompetent sales representatives. The customer service department in general must demonstrate mastery of their brand's services and ensure that clients are never inconvenienced when they make calls.
Active listening to customer concerns
Whether you're communicating with a client online or face-to-face, practicing active listening is sometimes overlooked. This often stems from a sales agent's desire to come up with rebuttals to a customer venting out or making negative comments about the company. In addition, this could simply be that the mind of a real estate agent is wandering absentmindedly.
Nonetheless, active listening is one of the most important aspects of effective communication. Really paying attention to a client's concern until they finish speaking is a best practice that must be mastered in order to truly deliver great customer service. This would also allow sales agents to make their clients feel valued and empathized with when they relay their concerns. In this manner, an encounter with a frustrated customer will be assuaged because of a customer service agent who demonstrated empathy to the customer and his or her concerns.
Encouraging customer feedback
Whether it's good or bad, encouraging feedback from customers would benefit the company. If the comments are good, then this would motivate the entire customer support department to continue what they're doing as a team. For bad comments, meanwhile, this will allow team leaders to conduct coaching opportunities with sales agents to improve their approach to delivering customer service.
Moreover, encouraging feedback is a humble gesture that translates to a department that's willing to improve customer service approaches for the benefit of the customers themselves and the company as a whole.
Setting proper expectations
It's tempting to assure customers about a problem's immediate resolution. In other words, you may want to say that a customer's concern would take just 24 hours to resolve. When in reality, it would take a few days for their concern to be taken care of. It's a given that telling a client that his or her issue would not be resolved immediately might upset them and, by extension, prompt them to leave a negative feedback.
Be that as it may, it would be much better than giving false hope that would lead them to hold on to an assurance that will only further their frustration. This would result in a repeat call and end up with a client withdrawing their investment in the company. This is how much important it is to communicate effectively by setting proper expectations.
But you might be wondering how you can turn a potentially unpleasant situation into something less disagreeable for your customer. After setting proper expectations, it is a great practice to still assure your client that their issue will be attended to within the timeframe you provided. Start by genuinely acknowledging the concern, empathizing with your client, and end it with a reassuring statement. Mastering this would be essential to dealing with frustrated customers and easing off their dissatisfaction.
Balance selling and simply providing service
When selling real estate properties, many salespeople feel obliged to highlight all of a property's major perks and amenities and unknowingly sound a bit over the top. With the pressure of needing to produce sales as a contributing factor to this overselling tactic, sales agents end up agitating their clients for focusing on selling instead of simply providing service.
Before introducing the services, it is important to first listen to and analyze the client's concerns and needs. As you do this, you may deduce that what this client looks for is not really what your company primarily offers. Now, it might be tempting to offer alternatives that will lead your client to consider your brand instead of pursuing his or her original plan, but this often ends up in customers being underwhelmed for being treated solely as potential buyers instead of customers simply in need of expert advice.
Hence, it would be better to exemplify a consultative approach where a client would feel treated as a valued customer whose concerns are directly addressed. Traversing the path of hard-selling is poor customer service that is sales-centric instead of customer-oriented.
At Lumina Homes, delivering an outstanding customer service is a shared vision within the organization. Sales representatives are trained to master the art of client service by accommodating them every step of the way.
To top it all, our affordable house and lot for sale provisions are designed and built to satisfy homebuyers. Our affordable house and lot selections are located in convenient communities where proximity to essential establishments is an amenity for aspiring property owners anywhere in the country.
With housing projects nationwide, there is a Lumina home that will be perfect for your homeownership and lifestyle needs. Get your house and lot in the Philippines this 2023 and become a satisfied Lumina homeowner!

Try our Home Loan Calculator
Loan Calculator
Try Lumina Homes' loan calculator and get an estimate computation for your preferred Lumina property and home model.