Reasons to Invest in Real Estate This 2023
21 January 2023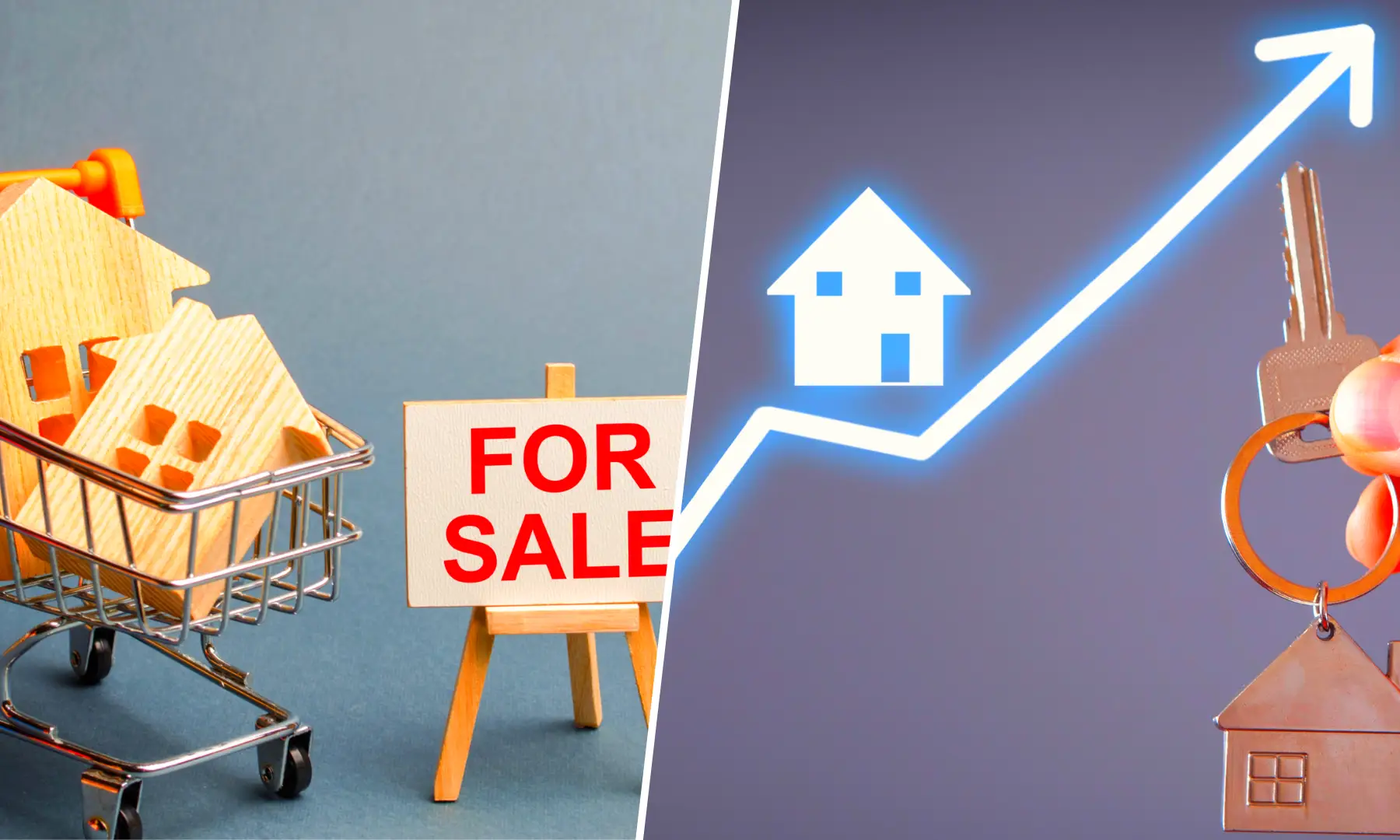 The real estate industry has always had a good reputation for resiliency in the face of economic adversity. This holds true for the past few years when a pandemic paralyzed the global economy, dampened consumer spending, and forced physical establishments to close down to prioritize public health and safety.
As we gradually go back to pre-pandemic times, various investment vehicles show promising conditions this year, not least of which is the real estate market. If one of your key New Year's Resolutions is to finally make an investment property, this guide from Lumina Homes will give you more reasons to soak your feet in the waters of real estate investing.
But first, let's take a good look at the variety of real estate investment opportunities, which are not limited to residential investment properties.
5 Types of Real Estate Investment
1. Industrial Real Estate. Industrial real estate is vital in the supply chain sector. This less glitzy real estate type includes manufacturing, research and development, production, storage, and distribution facilities.
2. Commercial Real Estate. As the term suggests, this real estate investment type includes the use of commercial spaces such as hotels, offices, and retail businesses. It is considered the opposite of residential properties.
3. Raw Land Real Estate. This type of real estate investment thrives for investors who intend to later develop said untouched land for commercial or residential purposes. Investing in raw land is excellent for capital appreciation due to limited supply yet ever-growing demand.
4. Residential Real Estate. Considered the most well-known real estate type, residential properties are used for the purpose of human habitation. Residential real estate can be single-family homes, condominiums, apartments, townhouses, rowhouses, and duplex types.
5. Real estate Investment Trusts (REITs). This real estate type enables investors to invest in real estate without actually having to own properties. By buying shares from a company's pool of real estate assets, investors can later earn income, making it a good income source.
All the Good Reasons to Start a Real Estate Investment 2023
If you've reached this part so far, this is a sign that the year 2023 is the best year for you to seal a real estate investment! Whether your purpose is making a sustainable business out of leasing properties or purchasing an affordable house and lot for you and your family this year, expert predictions on the fate of the housing market this year are optimistic.
Below, be more informed about how good a real estate investment is to get you to finally invest.
1. It's a low-risk, high-returning investment
The first consideration to invest in real estate is that it's a low-risk financial venture. Despite being considered a long-term investment, which is typically partnered with increased risks, it's still considered low-risk as a non-liquid asset. On top of this, the potential for high returns is equally high. This means that the chances of earning from a real estate investment are much higher than most high-risk and volatile investment assets such as stocks and mutual funds.
2. It's stable and resilient
One of the main advantages of the real estate industry compared to the stock market is reduced volatility. A volatile investment means unpredictable periods of prices going down and suddenly going up. Real estate prides itself exactly on the opposite: it is stable, low-risk, and resilient during economically challenging times.
3. Growing demand for rental units
The relatively high cost of homeownership, from the actual property purchase to house maintenance and potential future repair needs, has contributed to rental demand and the flexibility that tenancy offers.
In consequence, real estate investors who invest in rental properties can expect bigger financial returns. You can lease out a property while still paying for it. After successfully completing the payment needed to own the property, you will still have tenants who could help you continuously earn extra income.
4. Property appreciation over time
The trends and the expert opinion of property consultancy firms show that property values will appreciate over time. So now is the best time to invest in a real estate property. If you choose to wait much longer and postpone your investment decisions on real estate, your money may not maximize its full potential. Also, delaying an investment when you already have the money gets you closer and closer to retirement. So the sooner you invest, the greater the likelihood of having a brighter financial future.
5. Tax benefits and perks
Real estate investors this year will enjoy tax benefits and deductions once they start their home purchase soon. The operation, maintenance, and sheer ownership of a property entitle you to tax deductions and benefits that can give you significant savings. In addition, the cost of purchasing and developing a real estate property diminishes over the duration of a residential property's lifespan, which is gauged at 27.5 years in total. This means several years' worth of tax savings from your monthly taxable income.
Take advantage of this optimism in the real estate industry and invest now!
If a residential property is what you're eyeing for this year, Lumina Homes has been in the real estate scene for more than 10 years. In 2020, it was awarded by Pag-IBIG Fund as the Number One Developer of affordable house and lot for sale. And just last year, the first-ever Carousell Property Awards recognized our brand for our affordable housing provisions. These awards and more establish Lumina Homes as a legitimate provider of quality yet affordable house models from over 50 key locations in the country.
Expect positive cash flow and rental income if you decide to lease out your future Lumina property. As for purchasing an affordable house and lot for you and your family, rest assured that this will be made even more valuable with signature perks and worthwhile lifestyle amenities. Get in touch with one of our real estate agents today and take your Lumina house and lot in the Philippines this 2023!

Try our Home Loan Calculator
Loan Calculator
Try Lumina Homes' loan calculator and get an estimate computation for your preferred Lumina property and home model.