PBBM's 10 Priority Projects under PPP Philippines: An approach to entice more investors
2 August 2022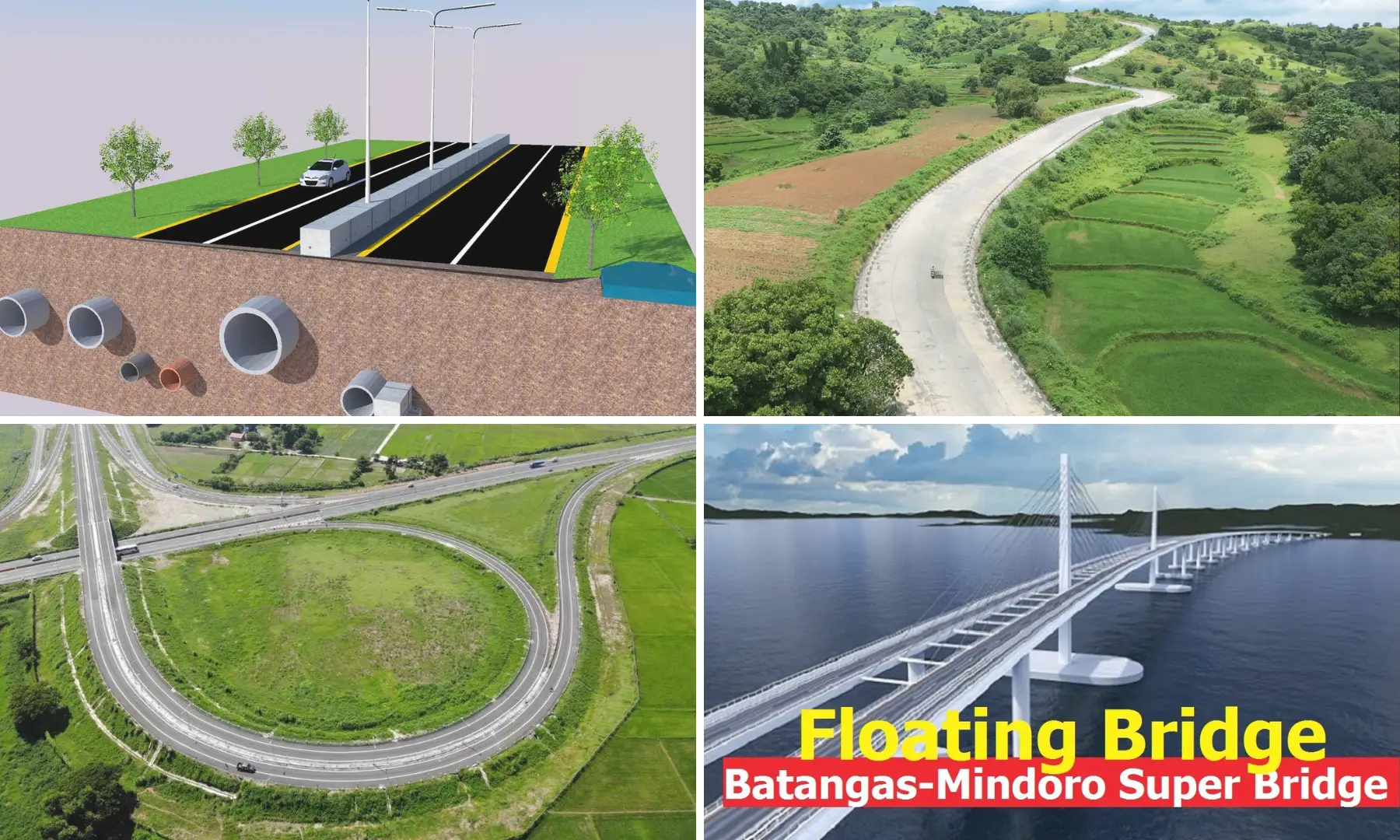 Additional high-priority PPP projects have been selected by the Department of Public Works and Highways (DPWH), including the construction of expressways in Cebu and Nueva Ecija in Central Luzon.
The DPWH said in an advisory that appeared in a newspaper last July 10 that it had added 10 additional PPP projects to its list of priorities for implementation.
What is a Public Private Partnership (PPP) Project?
Partnerships between the public and private sector are known as PPPs and are used to finance, build, and run government services and private business venture. In order to entice private investors to PPP projects, the government makes contributions in kind. The government may aid a firm in a variety of ways, including by granting capital subsidies, tax cuts, or a guarantee of annual revenues for a certain period of time. While providing a public service or undertaking, the private party takes on significant financial, technological, and operational risks.
A strong economy, improved living conditions for citizens, and greater access to foreign trade and investment all depend on a well-developed infrastructure. As a new government takes office, the PPP has been recognized as a way to spend money in suitable road infrastructure. As a result, the national government can only spend so much money on Expressways. With this, the implementing agencies Department of Public Works and Highways (DPWH) will take charge with the necessary changes to make the business climate more favorable and aid in the development of several new bankable infrastructure projects.
10 Priority PPP Projects
Below are the 10 priority PPP projects proposed under the Republic of the Philippines:
1. Central Luzon Link Expressway (CLLEX) Phase 1
The Central Luzon Link Expressway (CLLEX) Phase I, Tarlac to Cabanatuan City expansion, which would link Cabanatuan City with San Jose City, is a four-lane, 35.70-kilometer project. The project will traverse through the towns of Talavera and Llanera in Nueva Ecija and will offer a free-flowing alternative route to decongest traffic on the Pan Philippine Highway (PPH) between those cities and Tarlac Province. It also involves the development of the CLLEX Phase 1 Toll Facilities.
Project Cost: Php 11.9830 B for Construction and Php 0.6282 B for ROW cost
2. Improvement, operation, and maintenance of Kennon Road
Efforts are being made to upgrade Kennon Road in order to minimize catastrophes like soil collapse, rock fall, route slip, landslide, and river erosion that commonly occur along the road's slopes.
It is under the jurisdiction of La Union 2nd District Engineering Office, Benguet 1st DEO, and the Baguio City DEO to maintain the important national route known as Kennon Road. A 12.495 km. asphalt pavement and 21.196 km. concrete pavement make up the total length of the roadway. Also on Kennon Road, there are 12 steel bridges and six concrete bridges. Ten-ton capacity is the standard for most of the bridges, which were built in 1968.
Project Cost: Php 11.9 Billion for Civil works cost and Php 550 Million for ROW cost
3. North Luzon Expressway East Phase II
There are four segments of this 91.10-mile 4-lane expressway:
Segment 1: Bigte-San Miguel-Jct. Biak na Bato Road 30.91 kms.
Segment 2: San Miguel-Jct. Biak na Bato Road-Gapan City- Jct. Fort Magsaysay Road 30.56 kms.
Segment 3: Gapan City-Jct. Fort Magsaysay Road-Cabanatuan City-Jct. Palayan City Road 17.64 kms.
Segment 4: Cabanatuan City-Jct. Palayan City Road-Central Luzon Link Expressway (CLLEX Ph 2) 11.99 kms.
Total Project Cost: Php 44.610 B
4. Mindoro-Batangas Super Bridge (Floating Bridge)
As part of the proposed 15 kilometer super bridge linking Mindoro Island to the province of Batangas, two or four lanes with an optional pedestrian/bicycle lane are planned. From Mindoro Island to Verde Island, the bridge will span 8.5 kilometers, and then 6.5 kilometers, from Verde Island to Batangas, across a sea depth of between 10 to 300 meters.
5. Pacific-Eastern Seaboard Expressway
A 226.5-kilometer highway that will begin in Atimonan, Quezon, going through and connecting the town of Mauban and the Real Section of the Mauban-Tignoan Road, as well as the Famy-Real-Infanta-Dinahican Port Road in Infanta, Quezon, before ending in Dingalan, Aurora.
Project Cost: To be determined
6. Pangasinan-Nueva Ecija Expressway
A 180-kilometer expressway that would link Bolinao, Pangasinan, to San Jose City, Nueva Ecija.
7. Dingalan-Capas-Botolan Expressway
Botolan, Zambales to Dingalan, Aurora through Capas, Tarlac, and the other way around will be made easier with the construction of this 190-kilometer east-west toll road.
Project Cost: To be determined
8. Metro Cebu Expressway
More than 56.94 kilometers of high-grade arterial toll road are planned for Metro Cebu to suit its current and future traffic needs. Additionally, this project aims to significantly reduce traffic congestion in Metro Cebu's metropolitan core and CBDs by providing a direct link between Naga City and Danao City across the mountain slopes of Cebu Province.
There are three (3) sections to the planned Metro Cebu Expressway (MCE) project, which would be a south-to-north bypass expressway across Metro Cebu's hills. Here is a breakdown of each station's location and the lengths of each station:
Segment 1: Minglanilla – Cebu City – Mandaue/Consolacion Bdry. (Proposed for PPP) 25.20 kms.
Segment 2: Mandaue/Consolacion Bdry. to Danao City (For future expansion) 23.36 kms.
Segment 3A: Naga City – Minglanilla (Ongoing implementation by DPWH Region VII Office) 4.20 kms.
Segment 3B: Remaining portion proposed for PPP 4.18 kms.
Project Cost: Segment 1 + Segment 3B, DPWH & USAID-DELIVER Estimate is Php 52.5 Billion for Civil Works Costs – 6 lanes, Php 18.1 Billion for Right-of-Way Cost, and Php 97.07 Billion Indicative Project Cost
9. Iloilo-Capiz-Aklan Expressway
An expressway that would connect the provinces of Iloilo, Capiz, and Aklan. This elevated expressway will work like the South Luzon Expressway (SLEX) and the North Luzon Expressway (NLEX) according to the National Economic and Development Authority (NEDA) 6 (Western Visayas).
10. Naawan-Opol-Cagayan de Oro City-Villanueva Expressway
This major infrastructure project is consist of the 34-kilometer Villanueva-Cagayan de Oro-Opol Expressway as well as the 41.9-kilometer Opol-Naawan Expressway Project.
Project Cost: Php 11.9830 B for Construction and Php 0.6282 B for ROW cost
Take advantage of these infrastructure projects and developments by investing in a property near these PPP projects.
Get now a house and lot package from Lumina Homes and enjoy the perks of growing your investment and increasing your property value with our various projects built in these locations.
Want to know about our different communities? Learn more about our Lumina Homes communities and the latest updates by visiting our website and following us on social media. Make your online reservations now!

Try our Home Loan Calculator
Loan Calculator
Try Lumina Homes' loan calculator and get an estimate computation for your preferred Lumina property and home model.