Natural Mood Boosters to Help Battle the Monsoon Blues
31 July 2023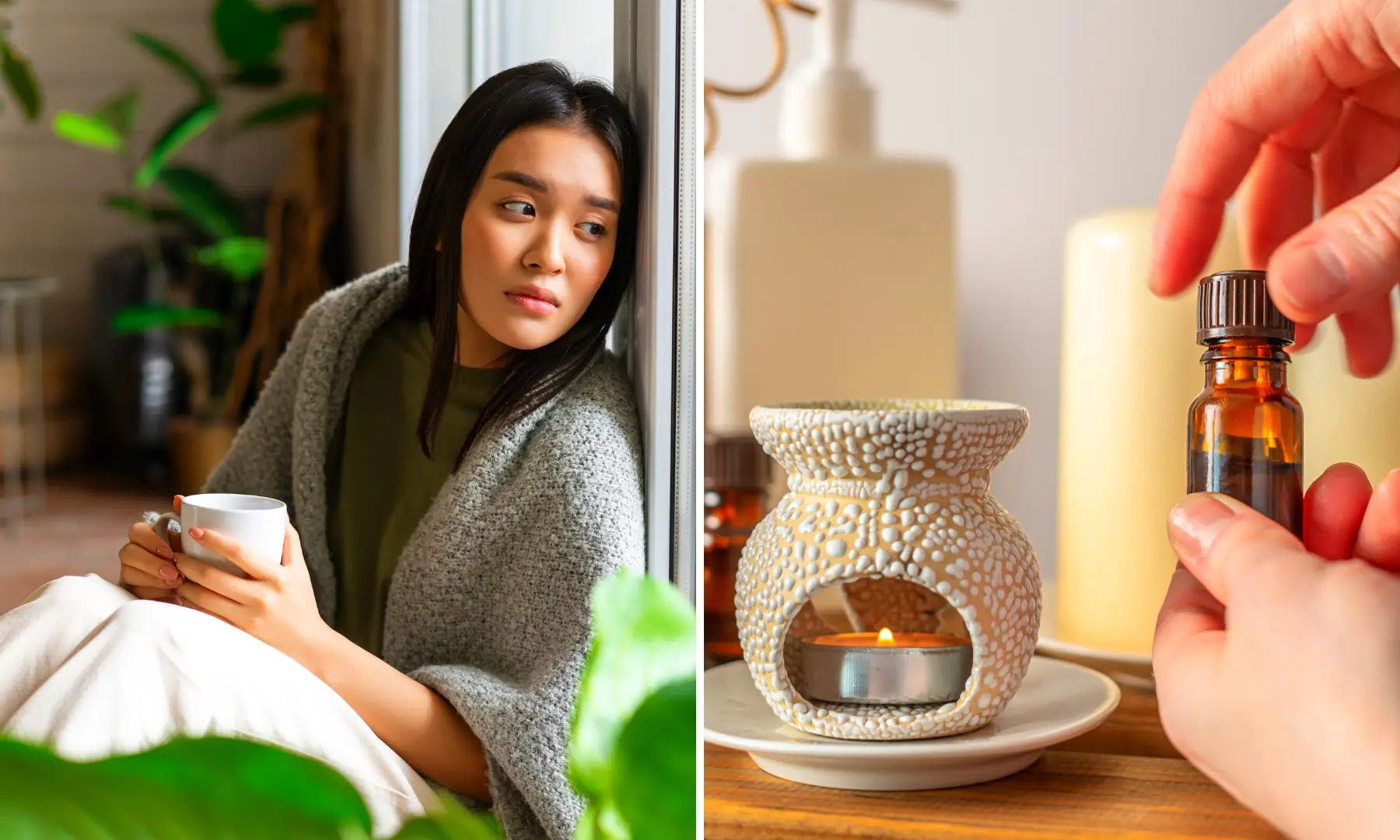 The rainy season in the Philippines may feel like a very welcome visitor after experiencing months of scorching summer heat, but it can also be horrible for two things mainly: strong typhoons that destroy homes and lands and a gloomy weather that can put people's mood in a downward spiral.
In essence, the rainy weather can be instrumental to what mental health experts call the "monsoon blues" — a phenomenon that renders certain individuals to have low energy levels and dismal moods specifically experienced during the wet season.
If you're one of the people who experience this, you may be on the lookout for natural mood lifters to cope up. In this blog post, we'll provide you with exactly what you're looking for, so we listed some legitimate home remedies to help you feel much better and help battle the monsoon blues.
Natural Home Remedies to Cope with the Rainy Weather
It's normal to feel a little more sad and melancholy than usual during these days, but if you think and feel that it's no longer just about the season but a deeper mental health problem, don't think twice to seek immediate medical attention from a professional.
In the meantime, the following are natural mood stabilizers that you can do at home to lift up your spirits and even strengthen human health.
Pamper with aromatherapy
It may not be something you'd expect to come first in a list of our natural home remedies, but nonetheless, essential oils through aromatherapy are backed by experts to cope with mood swings, among many other illnesses that it can fight off. There are a good number of essential oils that you can choose from, such as rosemary essential oils to boost blood circulation with anti-inflammatory properties, eucalyptus essential oils for coughs and common cold symptoms, lavender oil versus high blood pressure, peppermint oil for the treatment of sore throat and irritable bowel syndrome, among numerous others.
Indulge in warm foods
The cuddle weather is oftentimes best dealt with warm, comforting foods. It could be a bowl of warm soup or ramen, which could relax and fill your empty stomach, help you sweat it out a bit, and therefore improve your mood. Indulging in warm food options can also help if you're feeling a little sick because it's considered the flu season. Aside from spoiling yourself with your favorite warm foods, also consider herbal teas such as green tea as a healthy home remedy to battle the seasonal allergies and even improve your heart health. As a snack, you can also take a bite or two of dark chocolate to positively elevate your mood.
Practice mindfulness and meditate
When you are overcome with negative thoughts and feelings that are exacerbated by the monsoon season, practicing mindfulness through meditation will doubtless help. You can do this by sitting comfortably in your bedroom, then take a few deep breaths, close your eyes, and simply relax your nervous system for a few minutes until you feel way better. This can help reduce your stress levels and become more focused on living in the present instead of dwelling on your toxic past.
Listen to mood-lifting music
Whether you listen to music often or only occasionally, doing so is a proven mood lifter, provided you pick the right and mind-calming music. If you are signed up for a Spotify Premium, you can curate a playlist of your favorite songs that make you feel happily nostalgic or nostalgically happy. In other words, play songs that can either make you want to dance or songs that are so mentally soothing that they can put you to a deep, well-deserved afternoon sleep.
Watch a comedy show and laugh more
It's a long-standing cliché, but only because of how it speaks the truth: laughter is the best medicine that stimulates our happy hormones. And what better way to laugh the monsoon season away if not watching a comedy film or series? Don't make the mistake of watching a depressing movie as it may only exacerbate your dejected mood. Instead, invite your best of friends or bond with your loved ones over a film that you can all share a casual laughter with! You can even eat home-cooked meals afterwards or order your favorite meals from your favorite food hub. This is not much but it can definitely lift your mood away from negativities.
Consider engaging in a physical activity
The thought of exercising may seem like inviting joint pain, but the eventual result if consistently undertaken is actually the opposite. Since it's raining, you don't have to go outside and hit the gym to work out. Just an adequate space in your living area should already suffice to engage in a moderate physical activity using just your bodyweight. Working out can not only get you distracted from negative thoughts, but it promotes self-care and will help you enhance your immune system. After burning calories in your home gym, you can proceed to have a shower with warm water to relax your tensed muscles. Don't forget to rest for a few minutes and adequately hydrate before you soak yourself in a warm bath.
Most importantly, you must be nestled and sheltered in a community where you feel the most relaxed and comfortable. Relish the soothing atmosphere and surrounding greeneries from any of our Lumina Homes communities nationwide, where we complement our affordable house and lot provisions with quality communal amenities. This includes guarded entrances, a multipurpose hall, mini-gardens, a playground and basketball court, gazebos, jogging paths, and shuttle services.
On top of this, enjoy the everyday convenience of being near essential providers of basic human services, such as healthcare facilities, schools to enroll kids from kindergarten to college, wet and dry markets, places of worship, accessible road and highway access, and the like.
Avail of an affordable house and lot for sale through Lumina Homes today and say hello to convenient and cost-effective homeownership in a self-sufficient suburban community! Send us your real estate investment queries today!

Try our Home Loan Calculator
Loan Calculator
Try Lumina Homes' loan calculator and get an estimate computation for your preferred Lumina property and home model.