Must-Visit Baguio Tourist Spots as a Friend
10 September 2021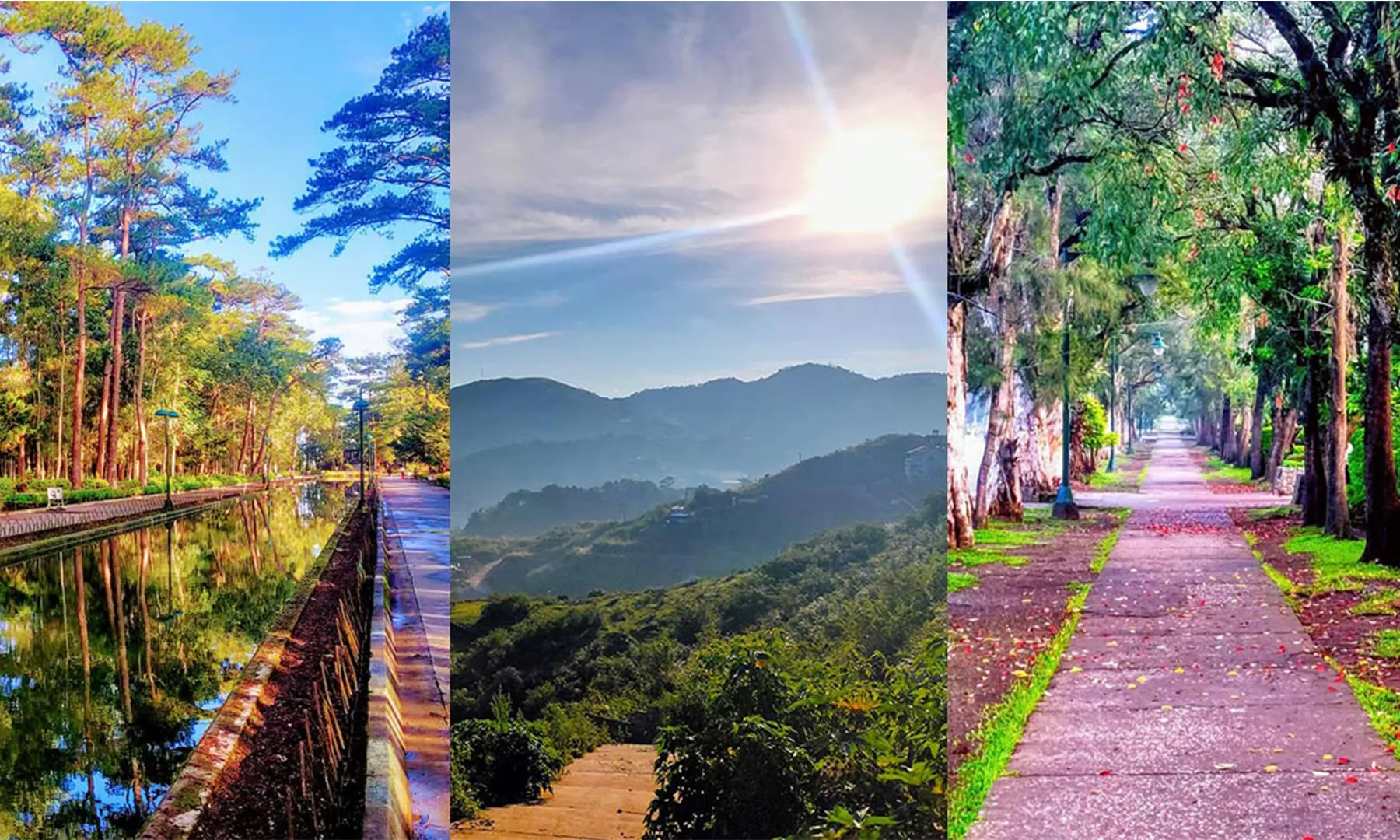 Visiting Baguio as a friend became a trend these days due to some celebrity scoops that happened a couple of days ago. Now, many netizens are looking for a "friend" on social media that can go with them while enjoying the relatively cold climate of the mountain province.
Even if you dislike the cold weather and lack of trees, you'll still want to stay long enough in Baguio to see the city's famous tourist attraction and vast array of cultural and historical points of interest. Baguio's parks have added several amenities throughout the years to help attract tourists. Now, you can spend a whole day having just a short walk in a park and, just for fun, trying out every available amenity.
Aside from its many green areas, Baguio is also renowned for its massive pine trees, hence the history of its name as the "City of Pines". The city has long been overflowing with lush plant life that the locals are even claiming that the town's name was inspired by a shrub named "bag-iw," which the Americans mispronounced as "bág-ee-yow" during the time they colonized our country.
During summertime, the temperature in Baguio, City only commonly soars up to 26˚C. That's why if you're planning to participate in outdoor recreational activities during the sizzling summertime in the Philippines, Baguio is the best place to be as its temperature is much lower than any other regions across the country.
Whether you like some thrilling adventure from the diplomat hotel or a peaceful vacation at the Dominican hill retreat house, all of these are trademarks that you can only have in the City of Pines.
So let's take a virtual tour and discover the Baguio Tourist Spots that you must go and visit as a friend:
1. Camp John Hay
One of the most famous tourist spots in Baguio City Proper is Camp John Hay. The venue is perfect for those who want an escape from the hectic lifestyle of the city, together with a number of entertaining opportunities. Some of the activities and views that you can enjoy in Camp John Hay are food tripping, picnics, treetop adventure, yellow trail hike, butterfly sanctuary, bell house, and the cemetery of negativism.
2. Baguio Night Market
On nights when it is open, Harrison Road at Burnham Park's in downtown Baguio becomes a flea market and one of the tourist attractions as it operates between 9:00 p.m. and 2:00 a.m. If you are on a budget, you will love this area since it's full with shops offering everything you need to put together a casual outfit without breaking the bank.
Quality second-hand items such as coats, boots, clothing, and accessories may be purchased for a reduced price. You can also head on some of the available street food, such sweet corn, noodles, or soup after the exhausting great deal hunting.
3. Mines View Park
Just outside Baguio City in Benguet Province, Mines View Park is well-known as a tourist destination. The park is called Mines View because it looks out over the scenic view of the mountain range of the Cordillera Region and the mining town of gold and copper in Benguet. This is a famous park since it has been there since the American colonial days and still standing up to these days.
Mines View is perfect for picture-taking as tourists have the opportunity to wear traditional Ifugao attire, such as bahag (loincloth), vests, and headdresses, and may even wield a shield and spear. You should also not miss trying their strawberry taho which is a tasty treat on a sunny day.
The Mines View Park in Baguio entrance fee is free.
4. La Trinidad Strawberry Farm
Although a plethora of veggies and fruits are readily available in the cold weather here in the North, the plump red strawberries are definitely the most appealing and delectable of them all.
The Strawberry Farm is only a few minutes outside of Baguio City, despite being quite far from the downtown area. It's in La Trinidad, a town in Benguet. In addition to strawberries, there are other fresh veggies that you can see in the farm. Also, restaurants and gift stores are available within the vicinity.
5. The Good Shepherd Convent
Tourists don't normally come here to sightsee but instead, they visit here for the sweets. The "pasalubong" game is where Good Shepherd has garnered most of its renown. There is a large selection of delicious desserts and snacks for you to try. Go with Strawberry Jam, Peanut Brittle, Lengua de Gato, and the tasty and famous ube jam, or choose any of the other great desserts offered.
This location is next to two other popular tourist destinations: Mines Perspective Park and Wright Park. In addition, you may stop at The Shepherd's Gallery for an awe-inspiring view over the city.
6. Wright Park
Baguio is filled with beautiful sights like Wright Park. It's in the eastern section of the city, just outside the main entrance of The Mansion which is the official summer residence of the President. The most iconic points of one the best baguio tourist spots are the "Pool of Pines" and the Park Circle. One of the most famous activities that you can enjoy as a friend in this place is the horseback riding.
7. Baguio Botanical Garden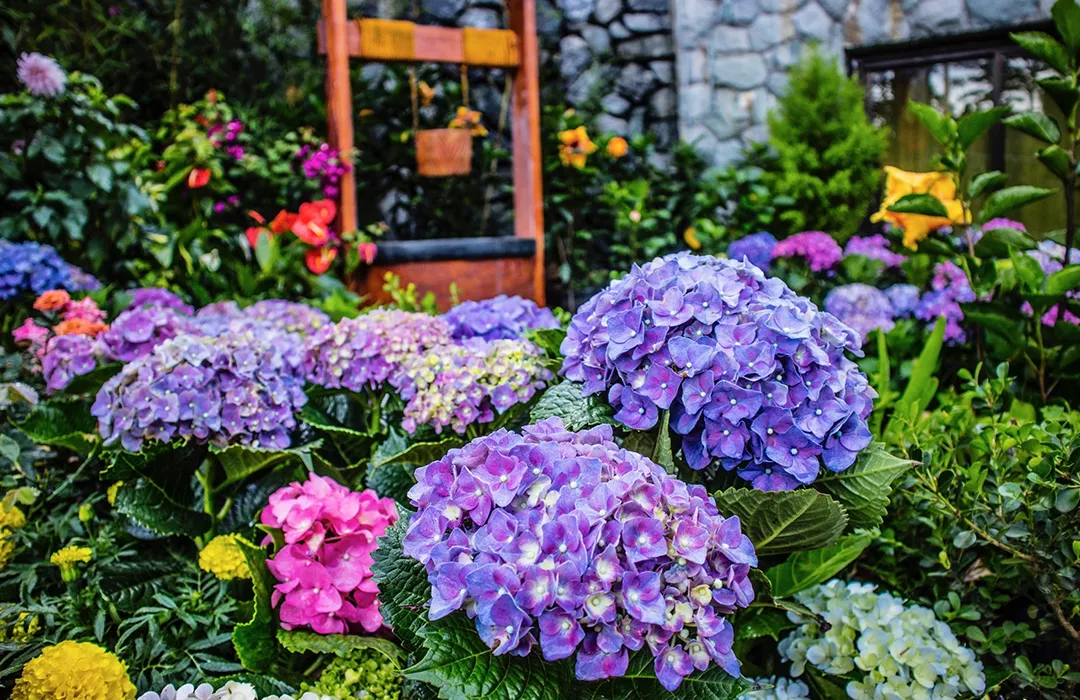 The profusion of trees and other plants at the Baguio Botanical Garden, renamed Centennial Park, which is really a wonderful spot to relax, is due to the park's favorable location. There are plenty of things to do around here, like sitting by the benches, taking a lunch break beneath the cottages, or exploring the different areas.
There are also individual pavilions, which are devoted to Baguio's sister cities that are scattered throughout other nations, including South Korea, Japan, China, Canada, Thailand, and the USA.
8. Session Road
involves going to Session Road. One of the best ways to spend time in here is to mingle with the tourists alike who wander along the place, a commercial area located in the heart of the city. Browse the plethora of souvenir shops, bazaars, and boutiques available. Go to an antique movie theater or sample the local delicious cuisines from a local restaurant if you want to get away from the buzzing tourists. Session Road is definitely a vibrant and energetic boulevard and Baguio Attractions that displays facades in the Art Deco style.
The good news is that the local government of Baguio is welcoming domestic tourists these days, so if you're planning a trip, make sure to include it on your itinerary.
The official summer palace and summer capital of the Philippines is definitely one of the best destinations if you would like to have a quick escape from the busy and noisy life of the city. A Baguio Tour either with a friend or alone is great as it's not just a great mind refresher because of the green views but also an awesome way to cool down from the heat of the Metro.
***
For more information about the affordable house and lot for sale of Lumina Homes, please contact (0917) 629 6523.

Try our Home Loan Calculator
Loan Calculator
Try Lumina Homes' loan calculator and get an estimate computation for your preferred Lumina property and home model.