Quick View of Philippine Real Estate Laws
10 March 2022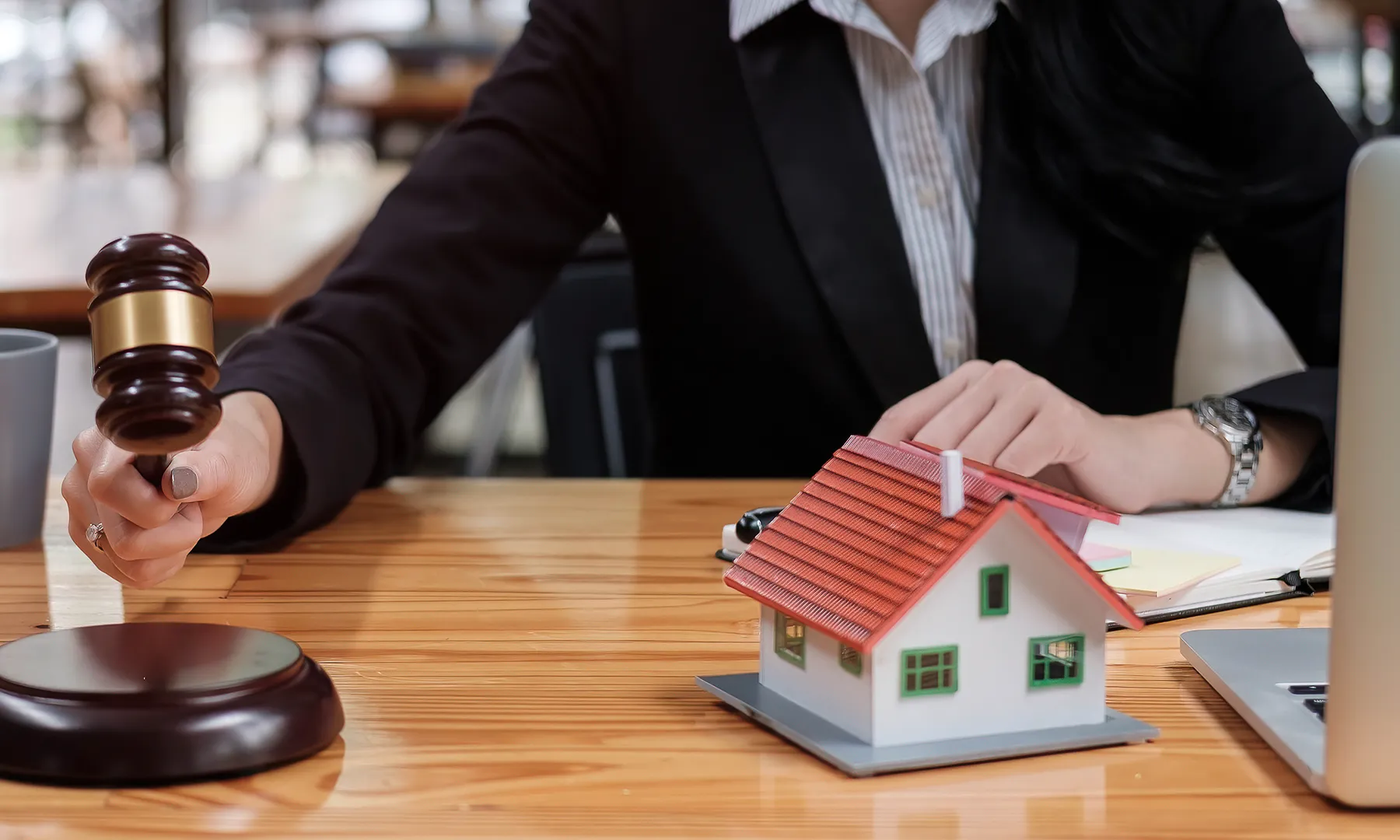 Everyone's dream is to own a piece of real estate, particularly in the Philippines, where the real estate market is booming. Now that you've saved up enough cash, you're ready to look for and discover your ideal homes, such as a brand new house and lot property or a condo unit. In fact, you'll have to do more than simply pay for the place and move in.
As a matter of fact, as part of owning a property, you must be aware of the legal property and real estate laws, as well as the correct legal papers or real estate service act that may assist you in understanding your rights and the proper rules in the case of an unpleasant incident.
Below are some of the laws that you need to know or be aware of in order to protect yourself on your home investment journey.
What are real estate laws in the Philippines?
It's not enough to just buy a house. You also need to know the ins and outs of real estate legislation and how to properly record your property's sale. Let's take a look at some of the important laws that you must be familiarized with when buying private land or real property in the Philippines.
Condominium Act
A law known as "The Condominium Act" or "RA 4726" is an act "to define condominium, create prerequisites for its establishment and control its occurrences." In short, this is a condominium buyers protective decree on condominium corporation. Enacted on June 18, 1966, this law gives citizens the option of co-owning property in addition to their unit's exclusive right to use the land as their own. To put it another way, this shows how much of an impact they had on the purchase of the unit. Buyers' rights are well-explained so that developers and sellers do not exploit or mislead them when it comes to their units.
Unless a master deed specifies that the property must be presented to other unit owners before it may be sold to other potential purchasers, a condo owner has the sole right to do things like refinishing or decorating his own unit and sell or dispose of it.
Foreign nationals are also permitted to purchase units, as long as they do not control the condominium project on which the condominium units are constructed.
If you're looking for a condominium unit that is just a few hours away from the Metro, now of the top real estate developers in the Philippines, Lumina Homes is offering its newest line of condominium projects in the country- the Prima Tanza. Located in the business center of Tanza, Cavite, this condo complex promises a lot of opportunities and convenience to its future owners.
Real Estate Buyers Protection Act for real estate transactions
The "Maceda Law," also known as the "Realty Installment Buyer Protection Law," is an act that protect real estate buyers when it comes to installment payments. As installment payments and real estate transaction need a clear setup between the buyer and developer, the law specifies the time limit in which installment payments must be paid. The legislation also specifies that the seller may terminate the contract if the buyer is unable to settle the installment payments after the grace period ends after the buyer gets the notice of cancellation if the buyer fails to pay.
Rental Reform Act of 2002
When renting a condo property, no one wants to rent an exorbitant one. Because of the rapid rise in property costs, more people are choosing to rent rather than own. So, you really want to get the most out of your money. The "Rental Reform Act of 2002," Republic Act No. 9161, creates "reforms in the regulation of rents of certain residential units, creating procedures therefore and for other objectives." Rent costs are regulated by the law and the land registration authority to prevent renters from being overcharged by the owner of the apartment they are renting out.
In 2005, the "Rent Control Act of 2005" was adopted, which currently includes properties in the National Capital Region and urbanized cities with rent rates not exceeding P10,000 a month, and all residential units in other areas where the rent does not exceed P5,000.
As long as the unit is occupied by the same person or group of individuals, an annual rental increase of no more than 10% is permitted. A new rental price may only be set by the owner or lessor once the property has been left unoccupied and the next tenant is ready to move in.
The new law also includes information on the needed down payment and advance rent, both of which must be paid prior to moving in and at the time of contract signing. In addition, the Philippines' residential tenancy legislation may inform you of your rights as a tenant before you sign a lease for a condo unit.
The Subdivision and Condominium Buyers' Protective Decree
As the "Subdivision and Condominium Purchasers' Protective Decree," Presidential Decree No. 957 (P.D. 957) intends to educate buyers about their legal rights, particularly if sellers and developers seem to be engaging in fraudulent activities. Due to the fact that a majority of sellers would try any trick in order to sell their condos and land assets, this is very vital. When marketing their properties, developers should only provide factual information that can be verified. "No down payment" simply indicates that no lump sum money is necessary to pay for the unit, as the down payment price is spread throughout the permitted period specified by the developers for their condo building.
To make a complaint, you must show that your developer or seller has a negative business reputation, has been engaged in fraudulent transactions, and does not conduct their business operations in accordance with the law. Otherwise, you will not be able to file a complaint.
Delays in condominium or house and lot property sales are a regular concern for most purchasers. To stop making payments, purchasers must notify the developers in writing and get Board approval before doing so, according to P.D. 957, which also specifies that they have the right to request a refund of their whole investment, including amortization interest.
Real Estate Tax Code
If you own a condo or a house and lot unit, you should also know what taxes or capital gains tax you owe each year. Former President Ferdinand Marcos signed into law Presidential Decree No. 464, which established a real estate tax law in the Philippines.
This piece of legislation spells out exactly how real estate should be valued and taxed. In each area, the property should be assessed based on its usage, and it should only be valued at its current and fair market worth. Taxes on real property cannot be collected by a private individual. Property tax burdens are to be distributed fairly throughout the assessment.
As a homeowner or condo owner, you need to be aware of your rights and the rules governing the real estate market in the Philippines in order to make informed decisions. This can help you cultivate a serene state of mind, which may aid you in dealing with owning land or property issues in the event that they develop.
But if you want to have a hassle-free home investment journey, Lumina Homes is always here to help your out in turning your lifelong dream to have a space of your own. They offer bank house for sale that is perfect for every individual's and family's needs and lifestyle.
Make your online reservations now and enjoy the perks of homeownership with Lumina Homes!

Try our Home Loan Calculator
Loan Calculator
Try Lumina Homes' loan calculator and get an estimate computation for your preferred Lumina property and home model.