Things You Need to Know About Conjugal Property
11 March 2022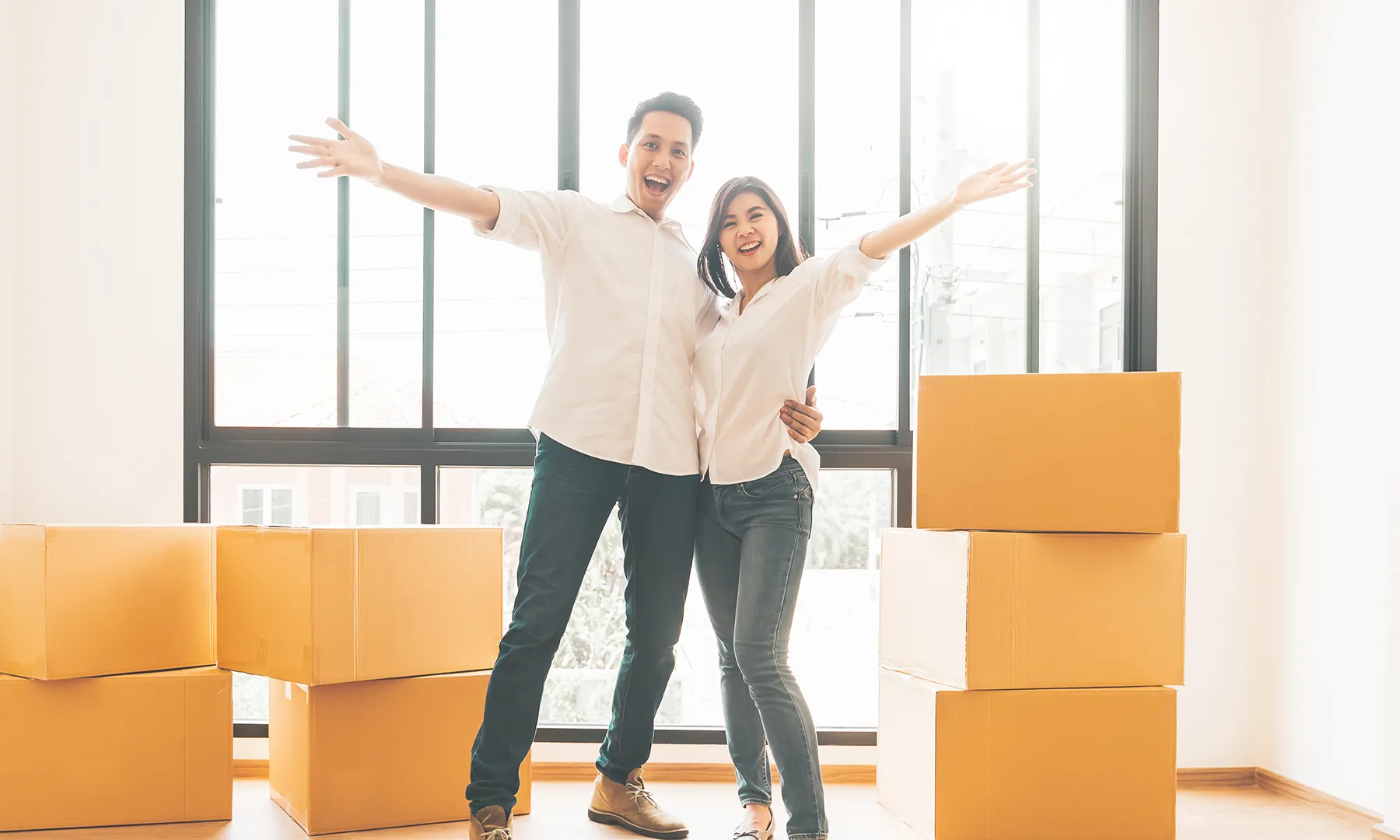 After saying "I do" and beginning a new life together, newlyweds tend to invest in their own houses and other significant assets, such as a vehicle, insurance policies, real estate properties, and other assets that may be used as investments.
There is no question in your mind that you have a passionate affection for your husband or wife. You may, however, worry from time to time about the assets you own only for yourself and are not subject to your spouse's will or estate planning activities. That's not to say that you don't have faith in your other half. You do, after all, nearly always hand over your whole self to each other for a lifetime. But somehow, you just want to know about conjugal property for your own peace of mind.
This is okay, especially if you just want to better understand it for your future security. For those who are getting married soon or who have already begun investing with their future spouse, it's essential to be aware of the rules in the Philippines that govern conjugal assets.
But before we dig deeper about what conjugal property is all about, let's familiarized ourselves first with what Article 75 of the Family Code of the Philippines states:
"The future spouses may, in the marriage settlements, agree upon the regime of absolute community, a conjugal partnership of gain, complete separation of property, or any other regime. In the absence of a marriage settlement, or when the regime agreed upon is void, the system of absolute community of property as established in this Code shall govern."
What are conjugal properties?
There are regulations agreed upon by the partners before getting married that regulate their property relations during their marriage, and these norms are known as a property regime. According to the laws of the Philippines, there are three distinct types of property ownership. Without a prenuptial agreement (or one that is invalid) or one that does not exist, depending on when a couple gets married, one of three different property regimes will come into play:
1. Regime of Conjugal Partnership of Gains or CPG
A regime of conjugal sharing of profits applies if there is no pre-nuptial agreement at the time of the wedding and the union took place on or before August 3, 1988.
A common property law in the Philippines is the tenancy-by-sharehold arrangement. Especially our parents, most middle-class Filipinos who are married do not have a pre-nuptial agreement since most of them were married before August 3, 1988. Furthermore, they do not consent to a prenuptial agreement since they feel that love is not about property, money, and so forth. They decided to be married since they are in love with each other.
When it comes to fundamental understanding, the conjugal partnership of gains is focused mostly on gains made by both husband and wife throughout their relationship or marriage. As a result of their marriage, the couple will share in all of their financial and other assets.
Before they get married, they will own all of the properties they buy. The guy owns what he owns, and the woman owns what she has. When a couple marries, the assets they purchased before being married are excluded from the marital estate, but the proceeds and income from those exclusive properties are included.
In summary, those who were married before Aug. 3, 1988 and did not have a prenuptial agreement are subject to this property system. It is understood that each spouse has the right to the following items solely or be considered as an exclusive property:
Possessions he or she brings to the marriage as his or hers.

Properties acquired by the couple as a wedding gift.

Property acquired via the redemption or exchange of another property owned solely by one of the spouses.

Purchases made by one of the spouses using exclusive money or money that was not shared with the other.
All other properties are referred to as Conjugal. These include the following:
The common fund is used to buy the assets as a result of onerous title obtained through marriage, whether for one spouse or for the partnership;

Those earned from the employment, industry, occupation, or trade of one or both partners;

The natural, industrial, and civic benefits, as well as the net benefits, that each spouse receives or accrues as a result of their marriage;

The portion of the hidden treasure that the law grants to the person who discovers or owns the land where the treasure is discovered;

Such as those gained via an occupation like fishing or hunting;

Livestock existing upon the dissolution of the partnership in excess of the number of each kind brought to the marriage by either spouse;

Gambling or betting gains are an example of a "chance" victory and must be included in the CPG. However, the loser-spouse is solely responsible for any and all damages incurred as a result.
2. Regime of Absolute Community of Property or ACP
A regime of absolute community of property applies if no pre-nuptial agreement is in effect at the time of the wedding celebrations and the union took place after August 3, 1988.
The following are regarded to be the exclusive property of each spouse:
Gifted property, including the fruits of such given property, obtained during marriage.

Personal property that may only be accessed exclusively by only one of either spouse.

Pre-marital assets, including the offspring of such assets, belong exclusively to the spouses who had legitimate children from a former marriage.

A property is considered exclusive if this is purchased with an exclusive property.
All other items are seen as belonging to the community and as such are treated as common property.
Also, you must take note that excluded from the ACP are the following:
All property acquired during the marriage, as well as the fruits and revenue thereof, by virtue of the marriage's gratuitous title.

Property for each spouse's exclusive or individual use except jewelries.

The fruits or revenue of either spouse's premarital property that has legitimate descendants from a previous marriage.
A marriage that will take place without a prenuptial agreement after 1988 will fall under this present property system. This is a kind of property arrangement in which the assets of both spouses will be merged into one property. Both of them will be the proud owners of the assets they brought into the union as spouses.
2. Regime of Complete Separation of Properties
Separation of property may relate to both current and future assets. It might be whole or only a portion of it. Property that hasn't been agreed upon as distinct will belong to the absolute community if the second scenario occurs under Article 145 of the Family Code of the Philippines.
This article states that "Each spouse shall own, dispose of, possess, administer and enjoy his or her own separate estate, without need of the consent of the other. To each spouse shall belong all earnings from his or her profession, business or industry and all fruits, natural, industrial or civil, due or received during the marriage from his or her separate property."
There must be an agreement between the two parties in order for this property system to take effect, otherwise, the absolute community of property rule will be applied. Total or partial property separation is possible.
Most commonly asked questions about conjugal property
Couple separation or death of a spouse
The conjugal partnership is dissolved when one of the spouses dies, a legal separation is granted, the marriage is annulled or invalid, or property has judicial separation during the marriage based on Articles 134 to 138 of the Family Code of the Philippines.
In most cases, a list of conjugal characteristics is compiled. The assets will first be used to pay off debts and obligations, and then the rest would be given to the heirs, as per the will if there is any. All the leftovers from their personal property will then be delivered to the spouse after all of the things mentioned earlier are settled.
Valid marriage settlement requisites
There are four requisites to follow for the validity of a marriage settlement:
1. It must be made by future spouses meaning the couple must not be married yet.
2. It must be in written form
3. It must be completed prior to the wedding ceremony.
4. This must be recorded to the local civil registry where the marriage contract was recorded (only to be binding on 3rd persons).
Property regime in the absence of a marriage settlement or pre-nuptial
The conjugal partnership of gains (CPG) governs if the marriage obligations contracted were entered before prior to the Family Code (August 3, 1988).
If a couple gets married after the Family Code takes effect (on or after August 3, 1988), the absolute community of property (ACP) rules apply.
Now that you are already well aware of the conjugal property law in the Philippines, it's time for you to make an investment that will last for a lifetime, just like your marriage should be.
Lumina Homes is one of the most trusted housing developers in the Philippines which was recently tagged as the Best Developer for Affordable Housing by Carousell. They offer a wide range of housing communities all over the country that will surely meet your lifestyle and your family's needs.
To know more about the available sites along with the house and lot packages for sale by Lumina Homes, you can visit their official website and follow their official social media accounts.

Try our Home Loan Calculator
Loan Calculator
Try Lumina Homes' loan calculator and get an estimate computation for your preferred Lumina property and home model.