Internet in the Philippines: Its Present State and Best Providers
30 May 2023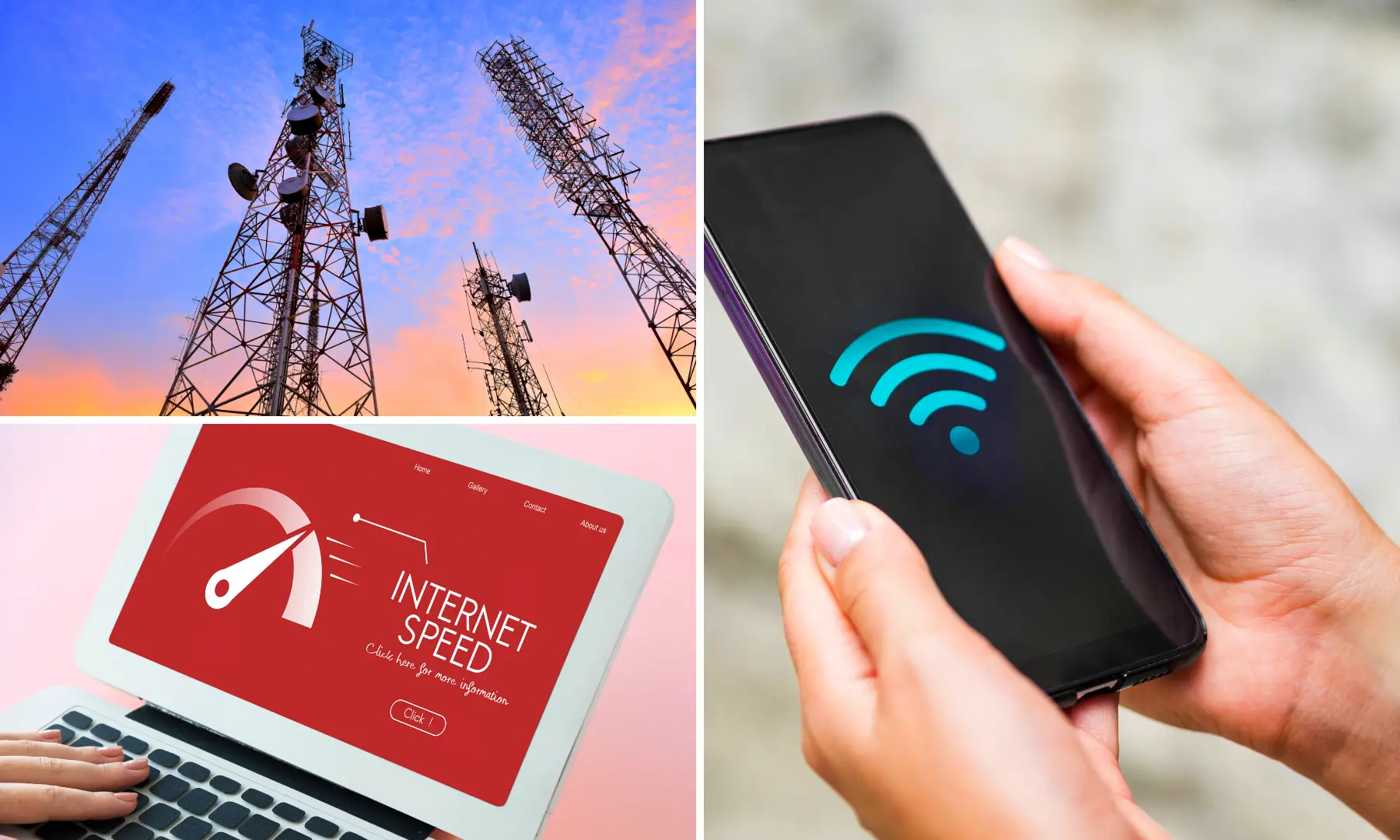 The Internet in the Philippines has always been regarded as inferior to other countries. In fact, many rural areas don't have access to a reliable internet connection at all. Meanwhile, those who do have to deal with maddeningly slow connections and expensive internet plans.
But what really is the current state of Internet in the Philippines? Are we still lagging behind despite being one of the top and heaviest internet users in the world? Is there an industry newcomer that can put an end to the country's telecommunication woes? Let's elaborate on all of these in this article.
Internet Speed in the Philippines vs. Other Countries
According to the latest data made by Ookla in April 2023, the country ranked 86th out of 138 nations regarding the average mobile internet speed. Meanwhile, the Philippines placed 42nd out of 180 countries with regard to fixed broadband speed.
Let's make a comparison of internet speeds between the Philippines and its neighboring nations below.
Average Broadband Download Speed
Singapore — 242.01 Mbps

China — 215.80 Mbps

Hong Kong — 205.19 Mbps

Japan — 150.62 Mbps

South Korea — 114.69 Mbps

Philippines — 92.09 Mbps

Australia — 52.98 Mbps

India — 51.12 Mbps

Bangladesh — 35.96 Mbps
Average Mobile Download Speed
Singapore — 71.69 Mbps

China — 110.10 Mbps

Hong Kong — 52.61 Mbps

Japan — 40.76 Mbps

South Korea — 110.59 Mbps

Philippines — 25.27 Mbps

Australia — 79.70 Mbps

India — 36.35 Mbps

Bangladesh — 16.47 Mbps
The country's numbers as listed above are indicative of the sorry state of internet connectivity in the Philippines.
Global Cost Comparison of Monthly Internet Services
As of writing, the exchange rate from the strong US dollar to the Philippine peso is ₱56.08. The costs of monthly internet services illustrated below are hence converted into Philippine pesos. The internet speed set for this example is 60 Mbps.
United Arab Emirates — $98.64 (₱5,531.73)
United States — $69.90 (₱3,919.99)
New Zealand — $53.11 (₱2,978.40)
Netherlands — $44.05 (₱2,470.32)
Germany — $38.03 (₱2,132.72)
United Kingdom — $37.49 (₱2,102.43)
Philippines — $35.44 (₱1,987.47)
Japan — $35.15 (₱1,971.21)
Indonesia — $30.36 (₱1,702.58)
Sweden — $29.46 (₱1,652.11)
Malaysia — $26.38 (₱1,479.39)
Taiwan — $24.03 (₱1,347.60)
Finland — $22.76 (₱1,276.38)
South Korea — $20.80 (₱1,166.46)
Why the High Price Yet Slow Internet Speed in PH?
The Philippines is an archipelagic state
It turns out that being gifted with natural beauty that receives millions of international tourists every year has its pitfalls, even the overall internet speed of the country. Our infrastructures prove to be insufficient to support the building of cell towers in different regions.
The construction of cell towers is costly and laborious
According to an issue aired by Globe Telecom President and CEO Ernest Cu, the permit application processes for building the towers take forever, not to mention too expensive. This is therefore a major roadblock that inhibits progress in the country's telecommunications industry.
Lack of [healthy] competition
There is a downright lack of players in the telecommunications industry to provide adequate internet service to millions of Filipinos. With such a lack of competition, internet service providers are only a little compelled to improve their services. But in all fairness, the 25-year franchise grant to DITO from the government may be considered a step in the right direction.
Best Internet Service Providers in the Philippines
If you haven't yet, choose one among the following internet service providers in the Philippines to assist you with your internet needs, which is already considered an integral part of modern-day life.
PLDT
Arguably the most preferred and best internet service provider today is PLDT. This telco giant offers unlimited fiber internet plans whose speed ranges from 100Mbps to 1,000Mbps. The following is what PLDT offers to interested applicants:
PLDT Fibr Plan 1699 — 100Mbps, unlimited, ₱1,699

PLDT Fibr Plan 2099 — 400Mbps, unlimited, ₱2,099

PLDT Fibr Plan 2699 — 600Mbps, unlimited, ₱2,699

PLDT Fibr Plan for 1,000Mbps — 1,000Mbps, unlimited, price determinable upon request
GLOBE Telecom
Rivaling PLDT in being the country's best internet provider is fellow telco giant Globe. This internet provider offers fiber connections that are aptly called GFiber. With their internet plan, Globe guarantees internet connectivity even to rural and remote areas where WiFi isn't expected. Choosing Globe enables you to choose among the following high-speed internet plans, depending on your internet needs:
GFiber UNLI 1699 — 200Mbps, unlimited, ₱1,699

GFiber UNLI 2099 — 300Mbps, unlimited, ₱2,099

GFiber UNLI 2499 — 500Mbps, unlimited, ₱2,499

GFiber UNLI 3499 — 800Mbps, unlimited, ₱3,499

GFiber UNLI 7499 — 1Gbps, unlimited, ₱7,499
Converge ICT
One of the considered best internet providers in the country is Converge. It offers fairly affordable plans for as low as ₱1,500 monthly with a broadband internet speed of up to 200Mbps. Below is a list of Converge's internet plans:
Fiber X 1500 — 200Mbps, unlimited, ₱1,500

Fiber X 2000 — 400Mbps, unlimited, ₱2,000

Fiber X 2500 — 600Mbps, unlimited, ₱2,500

Fiber X 3500 — 800Mbps, unlimited, ₱3,500

Fiber Xtreme 7499 — 1Gbps, unlimited, ₱7,499
DITO
Still considered a newcomer in the country's telco, DITO is an affordable internet access provider to reckon with. Currently, DITO offers 5G postpaid service plans that start at ₱990 a month. However, its cheapest plan is only best for home use and not for heavy-duty purposes.
Data-Capped Postpaid Plan 990 — 55Mbps (average speed), 200GB per month, ₱990

Unli Postpaid Plan 1490 — 55Mbps (average speed), unlimited, ₱1,490
SKY
Meanwhile, SKY is mostly known as a cable TV provider. However, the telco company also offers fiber broadband services for Filipino households. It is also one of the cheapest internet provider with plans that start at ₱999 a month for an adequate speed of 30Mbps for moderate internet usage. SKY also offers subscription to HBO Go for an additional fee of ₱150 monthly.
SKY Fiber Unli Broadband 999 — 30Mbps, unlimited, ₱999

SKY Fiber Unli Broadband 1299 — 75Mbps, unlimited, ₱1,299

SKY Fiber Unli Broadband 1699 — 150Mbps, unlimited, ₱1,699

SKY Fiber Unli Broadband 2299 — 200Mbps, unlimited, ₱2,299
Starlink
Owned by billionaire Elon Musk, Starlink is a satellite internet service provider that was announced to be already available in the Philippines this year. As an internet provider utilizing satellite technology, Starlink is said to produce faster internet speeds compared to broadband-based providers. It can deliver up to 200Mbps download speed, while price starts at ₱2,700, on top of a one-time hardware fee amounting to ₱29,320, according to a PhilStar report.
Disclaimer: Abovementioned prices are subject to change anytime without prior notice. Prices are also not inclusive of installation and other potential associated fees. Please get in touch directly with your chosen internet provider for a more precise pricing.
Whichever your chosen internet service provider is, Lumina Homes communities nationwide are conducive to fulfilling your responsibilities for work, school, or homeownership. We have facilities that can help aid daily living, such as a multipurpose hall, multifunctional community center, gazebos, play area for children and the young at heart, mini-gardens, a jogging path, and more.
Location-wise, rest assured that your future Lumina neighborhood is proximate to establishments that will make daily living less hassle for you and your loved ones. This includes schools to enroll kids from kindergarten to college, hospitals and clinics for annual checkups and medical emergencies, supermarkets for your grocery needs, local tourist spots to go to on vacations, and so on.
If an affordable house and lot for sale are what you're particularly eyeing, Lumina Homes is the perfect housing brand for your affordable house and lot hunt. If you have specific questions regarding anything related to investment or real estate, don't hesitate to give us a message via any of our communication channels. Secure your dream house and lot in the Philippines today with Lumina Homes!

Try our Home Loan Calculator
Loan Calculator
Try Lumina Homes' loan calculator and get an estimate computation for your preferred Lumina property and home model.