How to Take Good Photos of your House
6 February 2022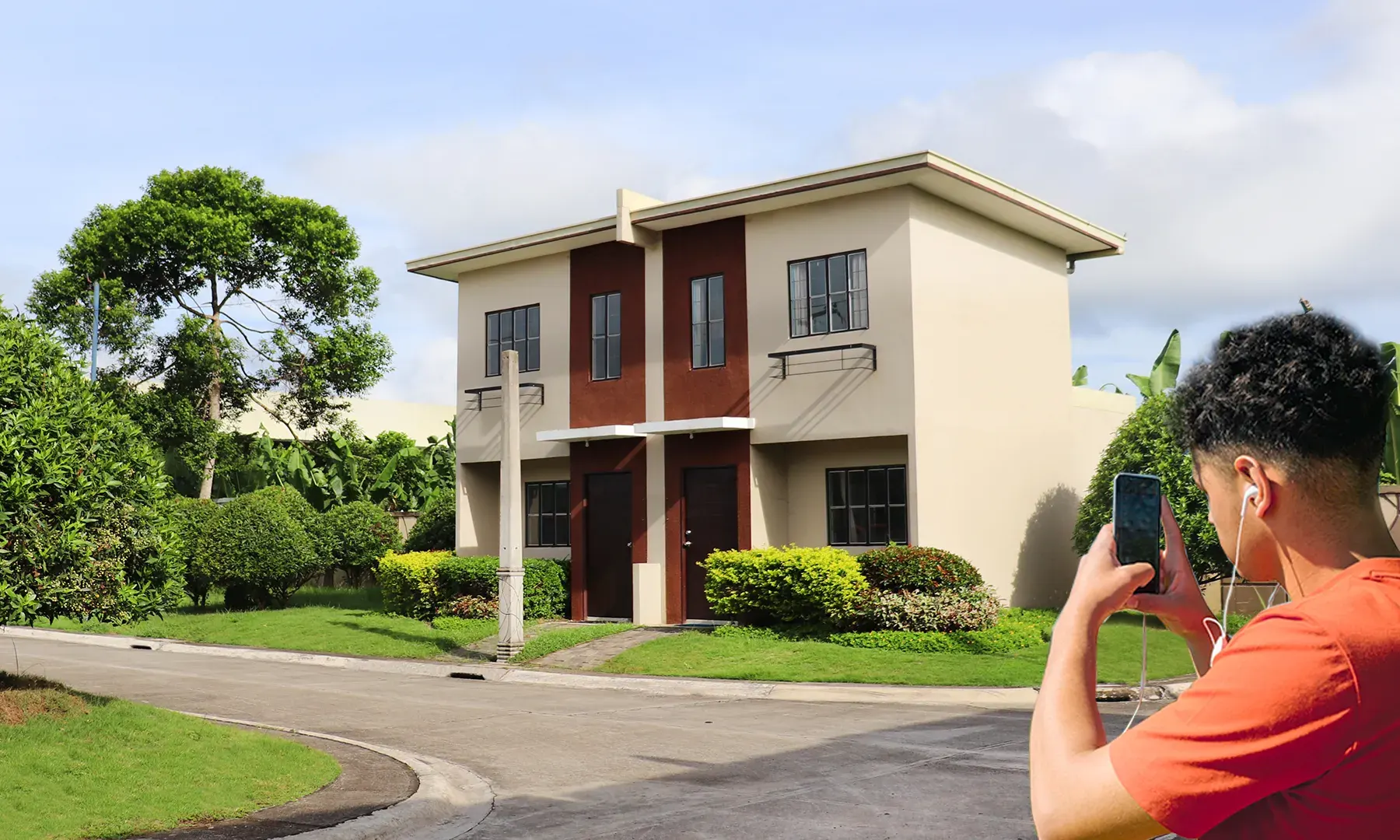 How many times have you perused an interior design magazine and wondered, "Is this place really real?" Or are you a member of Home Buddies and wondering how they were able to capture a great shot of their real estate photos?
At first glance, doing real estate photography to inspire or market might seem like a daunting task.
However, by following these basic few tips and real estate listing photos and techniques, you'll be able to take stunning, consistent images of your property. Who knows, your local real estate agent might keep on contacting you about your property after seeing those photos.
1. Use wide-angle lenses.
To achieve that million bucks photo-- like a real professional photographer--of your house and make it a Home Buddies worth photo, you would need to prepare and use a wide-angle lens. A wide-angle lens has a massive difference between photographing a room and capturing just half of it and photographing a room and capturing the whole area.
An ultra-wide-angle lens would be ideal for taking photos of small areas as you can see every little detail of the room while having it shoot straight. It also tends to make spaces seem more significant because of its distinctive optics. If your house and lot are pretty small, you can resort to taking every picture with a wide-angle camera lens!
2. Add wine or fresh fruit to the photoshoot.
For good kitchen photography, you must remove everything off the surfaces and clean up the kitchen area. Kitchen appliances, kitchenware, and towels are among the items you'll have to give up when you declutter. Store them in your kitchen cabinets or pantry if you have the room. Make sure to wipe clean any surfaces in the kitchen. That includes any rust that's developed over time, burnt things that make your cooktop seem speckled rather than white, and of course, the kitchen floor.
If you want to add some creativity to your photo, you can add some fresh fruit or a bottle of wine to your countertop. You can also do this in any area of the room that has a table on it—like the living room.
3. Natural light at dusk for outdoor photos.
After the sun has set, there is normally a 20-minute window for natural light. To create the illusion of a flaming lantern, the lighting must be precisely perfect, from the ambient light to the last rays of sunlight.
In low-light circumstances, even simple point-and-shoot cameras are growing better, and your camera flash will never be able to illuminate a room properly. With a solid tripod, you can achieve a long exposure and a natural-feeling snapshot without getting a blurry photograph. While using a long exposure, put the camera on a self-timer and let it rest.
An unflashed portrait captures a sense of warmth and openness in capturing house photos. As a result of not using the camera's flash, your house photos can achieve an air of romanticism and style about them.
4. Use sunlight for interior shots.
If outdoor photos are the best shoot during dusks, interior shots, on the other hand, are best captured when the sun is out—bright and shining. Overcast, rainy, and cloudy days should be avoided since they might result in inconsistent white balance and poor lighting.
Consider the location of the windows in each room, as well as the sun's position, while taking a photoshoot in your house's interiors. Then, take a few test pictures to see whether the lighting is suitable for the photo. The room's colors and features should be visible, but the images shouldn't be so bright that the colors and windows are blown out.
The only time you should depend on artificial lighting or light fixtures in a room is if the home overall is completely black and every lightbulb in that room is the same.
5. Showcase your bathroom's best features.
It might be difficult to obtain a decent photo in a bathroom in real estate photography unless it is really large. Small bathrooms don't provide much room for the photographer to position and set up their equipment, and things like mirrored medicine cabinets and glass shower doors may offer additional reflections and shadows.
A bathroom that has been remodeled with foreign materials and spa-like fixtures deserves to be documented.
In the event that your bathroom is small or doesn't have many renovations yet, keep in mind that the toilet seat should always be down while taking the photoshoot and keep the bathroom looking in order and clean at all times to achieve that pristine and classy ambiance into your photos.
The height at which the camera is held above the ground is also a critical element when composing a photograph. In this case, most photographers usually shoot from a height of around 40 inches above the ground using their camera. As a result, the images will appear more like those in magazines.
6. Get a tripod.
Using a tripod to stabilize get your camera straight helps you to take your time and be more thoughtful in your composition. Taking a small test image with a digital camera allows you to fine-tune your real estate photos before committing to a larger photograph. Adjust the general composition and what is in the picture first by moving the camera or adjusting the lens – a tripod is a big help here. Change or relocate the furniture and other items in the room to make it seem its best in the photograph.
A million bucks house photo
Your house will sell faster if you use high-quality photos to pique the interest of potential buyers. On the way from the start of a project to its completion, they play a critical role.
If you're selling anything, it's critical that you recruit the proper people to paint the correct image and tell a compelling tale. True as it is, a picture is worth a thousand words, and this is undoubtedly true.
The goal of taking jaw-dropping photographs for your listings is to achieve this. As a result of your photographs, you can have the chance to re-sell it or rent it out at a reasonable price; you can even brag about your house online in Home Buddies. Yep, you might buy your house and lot years ago for a lower price, but you can enhance it and sell it at a higher cost because of value appreciation.
A great example of this excellent investment is the bank house for sale in Lumina Homes. You can choose from Lumina Homes' wide selection of home model units that are located in key cities and municipalities across the country, giving its homeowners a higher appreciation value over time.
Be practical with your investment and make your home reservations now with Lumina Homes.

Try our Home Loan Calculator
Loan Calculator
Try Lumina Homes' loan calculator and get an estimate computation for your preferred Lumina property and home model.