How To Make Your Home AirBnb Ready: Know the Steps to Earn Through Investing a House and Lot in Lumina
20 June 2022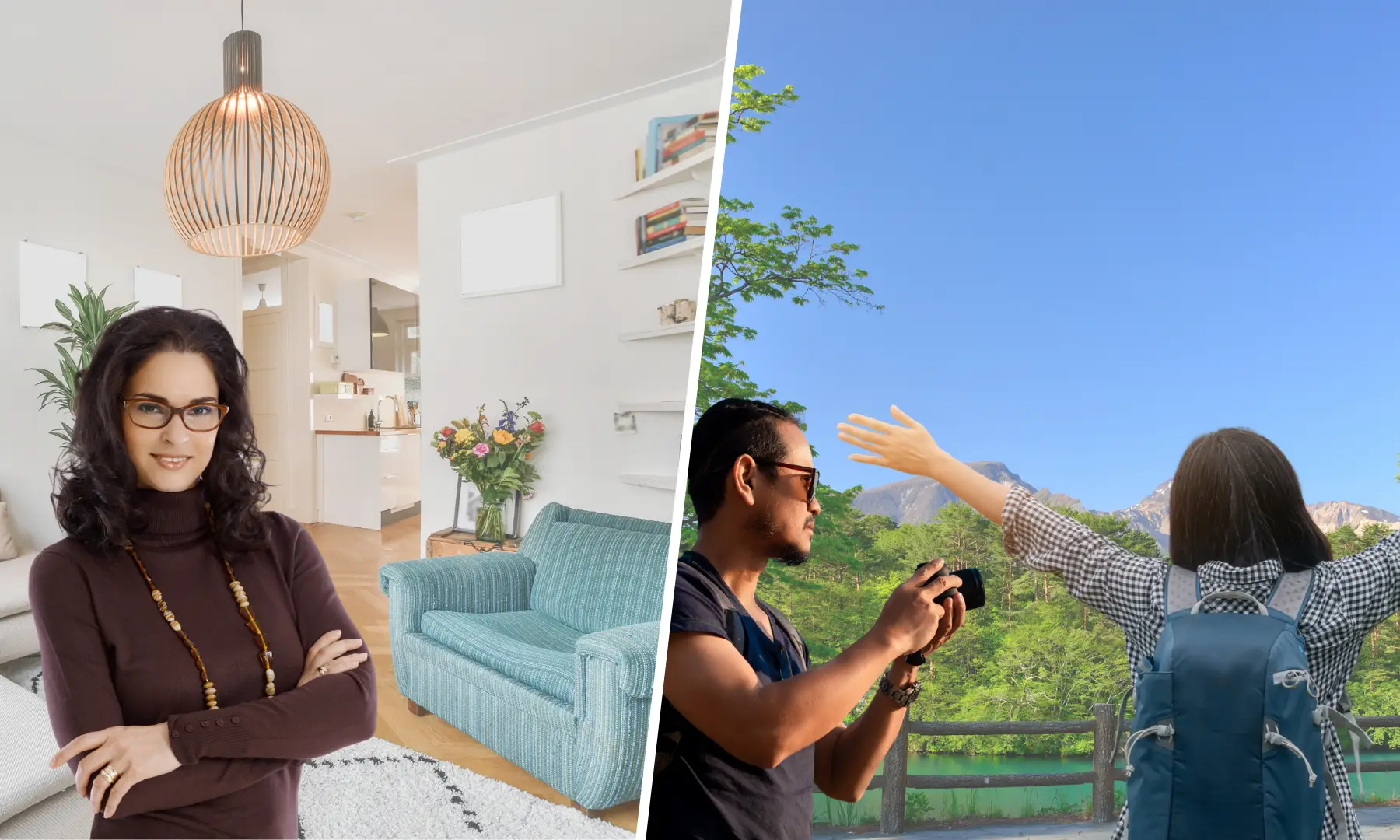 Most Filipinos are currently renting in an apartment and dreaming to have a home they can call their own- that is why we know that most homebuyers would prefer to buy houses and lots for sale in which they can move in right away. Thankfully, Lumina Homes' Rush Your Move promotion offers up to P168,000 in savings for those who want to move in as soon as possible!
Homebuyers can now get a two-storey Lumina house for as little as a Php 35,000 down payment and pay the rest in two months. As a bonus, if their bank loan is released in the next two months, customers are eligible for a reduction of up to 8%.
Where to avail these real estate investments?
Lumina Homes currently have 16 projects all over the Luzon and Visayas regions that offer ready for occupancy units in which you can take advantage of this promotion. You can choose from our properties in:
Lumina Residences Tarlac – Brgy. San Agustin, Concepcion, Tarlac
The Balanga Residences – Brgy. Cupang Proper, Balanga City, Bataan
Lumina Subic – Brgy. Pamatawan, Subic, Zambales
Lumina Baliwag – Brgy. Pagala, Baliwag, Bulacan
Lumina Bacolod East – Granada Alangilan Road, Bacolod, Negros Occidental
Lumina Bacolod – Brgy. Vista Alegre, Bacolod City, Negros Occidental
Lumina Bauan – Brgy. As Is, Bauan, Batangas
Lumina Tanauan – Brgy. Hidalgo, Tanauan City, Batangas
Lumina Sto. Tomas – Brgy. San Vicente, Sto. Tomas City, Batangas
Lumina Lipa – Brgy. Tangway, Lipa City, Batangas
Lumina Quezon – Brgy. Isabang, Tayabas, Quezon
Lumina Sariaya – Brgy. Sampaloc Santo Cristo, Sariaya, Quezon
Lumina Tanza – Brgy. Bagtas, Tanza Cavite
Lumina Cabanatuan – Brgy. Valle Cruz, Cabanatuan City, Nueva Ecija
Lumina San Jose – Brgy. Caanawa, San Jose City, Nueva Ecija
Regardless of where your guests choose to explore during their travels, they'll be within a short distance of important schools, hospitals, business organizations, and transportation hubs, and enjoy the benefits of being near the town or city center.
Turn your Lumina Homes into an Airbnb investment property
Do you have a primary residence and want to earn that extra cash flow through this passive generating income and use your home investment for it? Here are the procedures that you need to do to turn your brand new Lumina Homes into an Airbnb property:
Step 1. Invigorate your rental properties decor.
Redecorating and furnishing your rental property beyond its fully-furnished condition is the best way to attract new tenants. Your lighting systems, plumbing and air conditioning must be in perfect shape but you also need to make sure your space is well-furnished so that your clients are enticed to spend time in your establishment.
You can also make your visitors feel like they're at home by adding additional personal touches. Adding a new coat of light-colored paint to your walls is another way to brighten up your home.
Step 2. Consider the Legal Requirements for your Airbnb rental property.
In the same way that any other business must get a registration license, you must also ensure that you are permitted to host in your own house. The following documentation, needed by the Department of Tourism for accreditation must be prepared before your investment properties can be accredited as an Airbnb host:
Accomplished Application Form
Accomplished Self-Assessment Form
Letter of intent to operate
Sworn Statement of Undertaking
Valid Mayor's or Business Permit
Requirements
Prepare for local processes in addition to registering your business with the national government. Here are some of the requirements that you need to prepare:
- Barangay clearance
- Building, plumbing, and electrical permits
- Fire safety insurance certificate
- Mayor's permit
- Occupancy permit
- Sanitary permit
Check the Community Rules
When renting your home, you must make sure that it complies with the community laws, construction requirements, and contracts you signed with Lumina Homes or the community council. Prior to hosting, you should check with your lender to see whether they'll allow you to do so.
Step 3. Have your profitable investment insured.
Your side gig will bring in money, but you should also be prepared for the pitfalls of owning a vacation rental property. Your furniture and belongings may be damaged by visitors despite the house rules, and it is already a part of the housing market and being Airbnb hosts. As a result, you should prepare for it by purchasing house insurance now.
Step 4. Open an AirBnB account.
In order to use the online marketplace to host your Airbnb, you must first create an account and it is simple and completely free at airbnb.com. You may use your email address, phone number, Facebook or Google account, or Apple ID to join up for the service.
You'll be asked about your home's specifics, such as its location, kind, and the areas to which your visitors will have access. More precise details like how many guests you can accommodate, how many beds and bathrooms you have, and what facilities your visitors have access to are also required.
Step 5. Attract potential guests by uploading great photos.
A prospective renter's eye is drawn to photographs in ad descriptions, according to seasoned Airbnb hosts. At least 10 high-quality images should be uploaded to your Airbnb listing, even though visitors may see up to a hundred photos. Landscape format is recommended and the recommended picture size is 1024 × 683 pixels. A professional photographer might be hired if you don't have enough time or equipment to do the photoshoot for your Airbnb rentals interior design.
Step 6. Use the listing description to describe the services you provide.
Your prospective visitors will be drawn in by high-quality images, but a well-written description may persuade them to make a reservation. Before you begin creating your ad, make sure you know who you're trying to reach. For business travelers Airbnb guests, it's important to emphasize the amenities that allow them to work quietly and uninterrupted.
Step 7. Ease the check-in procedures for a profitable Airbnb short-term rental.
You should double-check your listing to make sure your visitors know exactly how to check in after they've booked your space. Additionally, make sure to have time to communicate with them. You should communicate with your visitors before their arrival date and let them know whether you will be welcoming them in person or if they will have to check in on their own.
Ensure your guests' safety and pamper them with ease with Lumina Homes amenities
Choosing Lumina Homes to become your Airbnb rental property is perfect because of its strategic location and accessibility near major roads and highways as well as town and city centers.
But aside from that, Lumina Homes communities also offer great amenities that will surely keep your airbnb guests safe and relaxed. Lumina Homes communities are equipped with 24/7 guarded entrance, perimeter fence, CCTV cameras that ensure the security of the whole subdivision.
Your guests will also feel fresh and relaxed with our mini gardens and playground, multipurpose hall, basketball court, and eSpacio which includes a jogging path and Tambayan ni Juan which your guests will surely love!
Hurry and take advantage of our Lumina Homes' Rush Your Move promo! Drop by to our project nearest you or make your home reservations now with convenience through our Lumina Homes Online system!

Try our Home Loan Calculator
Loan Calculator
Try Lumina Homes' loan calculator and get an estimate computation for your preferred Lumina property and home model.