Free Museums in Manila to Visit for Art Enthusiasts this 2023
30 May 2023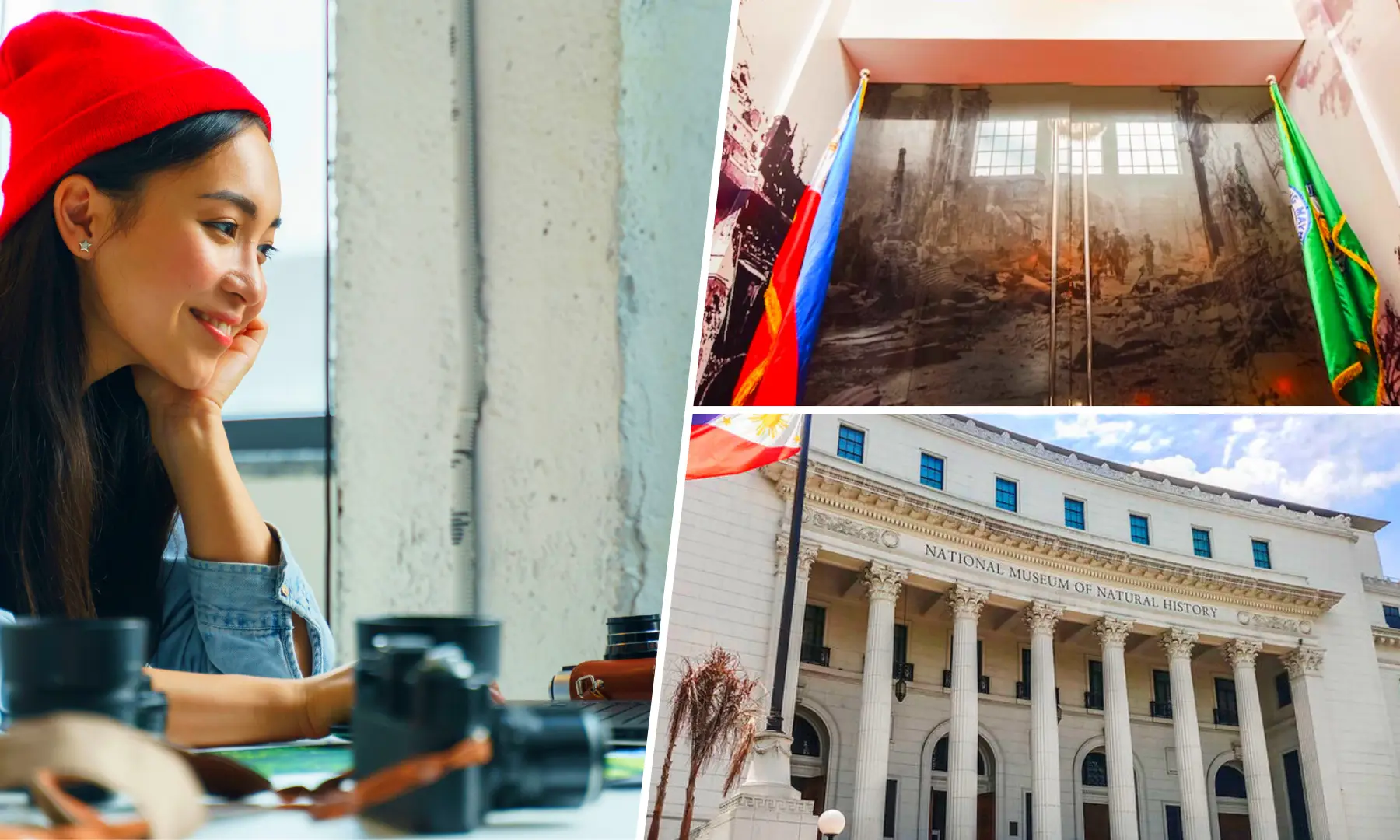 If you possess a strong passion for the arts, you're doubtless one of the people who find it cathartic to visit family-friendly museums and art exhibits. What others may find a total waste of time is unironically a time well spent for you.
But not all museums in the Philippines are free of charge. So if you're looking for not just cheap but totally free museums in Metro Manila to visit over the weekend or on your day off, this article is for you. We'll help you choose a worthwhile destination to appreciate and absorb exquisite pieces of art made by Filipino artists.
Top Museums in Manila to Visit for Free
This year, we observe International Museum Day on May 18, though the celebration can be month-long. For 2023, the global event revolves around the theme, "Museums, Sustainability, and Wellbeing," which acknowledges museums as conducive institutions toward achieving sustainable development goals such as mental health, climate justice, and inclusivity.
As such, museums play a crucial role in making the world a more livable and better place for all by encouraging them to hold educational programs, community outreach, art appreciation sessions, and substantial research that are anchored on the goal of effecting positive social change.

Without more ado, below is a curated list of free-of-charge museums in Manila that art enthusiasts like you must visit during this International Museum Month celebration.
National Museum of the Philippines
Avid museum-goers will have a tremendously good time spending a prolonged visit to the National Museum of the Philippines, which offers permanently free admissions to the general public. The National Museum of the Philippines, which commenced offering free admission in 2016, also houses the National Museum of Anthropology featuring archaeological collections and artifacts; the National Museum of Fine Arts, meanwhile, focuses on different forms of visual art through photographs, paintings, painted photographs, sculptures, installation art; and the National Museum of Natural History exhibiting the country's biological and geological grandeur. Last May 18, the popular museum hosted a Scavenger Hunt game for art enthusiasts to find clues within the museum and solve a puzzle.
If you missed the pivotal event, fret not as this Manila museum is open to the public all year long! Here, you can learn about Filipino culture, and Philippine history, and be transported back in time through the exquisite works of art by experienced artists.
Location: Padre Burgos Avenue, Rizal Park, Ermita, Manila
Museum Hours: 9 AM to 6 PM from Tuesdays to Sundays
Manila Clock Tower Museum
Launched to the public in October 2022, the Manila Clock Tower Museum is sheltered on the fourth floor of the Manila City Hall. This museum depicts the bloody beautiful history of Manila through multi-sensory and contemporary arts. The clock tower museum also offers 3D installations and video presentations by artists Elba Cruz and Ohm David. In addition, the museum houses masterful works of art created by local artists, namely Nante Carandang, Sherwin Paul Gonzales, Rene Robles, and Tawid Gallery. Like the National Museum Complex, the Manila Clock Tower Museum offers permanent free admission.
Location: Manila City Hall, Padre Burgos Ave, Ermita, Manila
Museum Hours: 10 AM to 3 PM from Tuesdays to Fridays
University of Santo Tomas (UST) Museum
Matter of fact: the UST Museum is the country's oldest museum, which was built in 1865 at the university's Intramuros campus before it was transferred and retained in its present station in the Sampaloc campus. This is no wonder, as the academic institution is also known to be the country's oldest school constructed in 1611.
The UST Museum is divided into three parts, namely the Main Gallery for art exhibits, the Museum Library for bibliophiles to indulge in books about museum practices, visual and creative arts, and history for research, and a Conservation Laboratory that aims to address the need to conserve the library for the posterity. The museum is permanently free for UST students alongside senior citizens and persons with disabilities. Meanwhile, non-students can visit the museum for a minimal fee of ₱50.
Location: España Blvd, Sampaloc, Manila
Museum Hours: 10 AM to 4:30 PM from Mondays to Saturdays, and 8:30 AM to 4:30 PM on Tuesdays to Fridays
Museum of Contemporary Art and Design (MCAD) Manila
MCAD Manila is currently hosting an ongoing art exhibit entitled "Adaptation: A Reconnected Earth," which is an exhibition of several artists' interpretations of a planet beset by climate injustices but anchored with the approach of "re-entering the planet, of peopling the world, through the modality of care and kinship." This art exhibit began on March 28 and is set to culminate on July 23, 2023. One of the artworks created by Derek Tumala is even supported by the British Council's Creative Commissions for Climate Action, an international program aiming to gather artists around to world to work together and tackle the climate emergency through artistic means and expressions. Admission to this beautiful and purpose-driven museum is free.
Location: De La Salle – College of Saint Benilde Design and Arts Campus, Dominga St., Malate, Manila
Museum Hours: 10 AM to 6 PM from Tuesdays to Saturdays, and 10 AM to 2 PM from Sundays, except holidays
Pinto Art Museum
One of the Instagram-worthy destinations in Rizal near Metro Manila is Pinto Art Museum in Antipolo City. Founded and opened to visitors in 2010, "Pinto" regards itself as the door toward unlocking a contemporary art museum featuring the diverse art collection of Filipino arts patron and neurologist, Dr. Joven Cuanang. After your cathartic visit to this fine arts museum, fill your stomach via Cafe Rizal by Peppermill, an extension of the exhibition space for visitors who want to eat good food and drinks shortly thereafter.
Location: Sierra Madre Street, Grand Heights Road, Antipolo City, Rizal
Museum Hours: 10 AM to 6 pm from Tuesdays to Sundays
Located in Antipolo City, Pinto Art Museum is within reach if you reside in any of Lumina Homes communities in Rizal province, namely Baras, Pililla, and Binangonan — known as the Cradle of Philippine Arts. If you will head to any of the aforementioned museums in Metro Manila this month, living in South Luzon provinces such as Rizal also enables you to gain quick access to these museums because of convenient public transportation and infrastructure.
Aside from national museums in the National Capital Region, Lumina Homes communities in South Luzon, and the rest of our housing brand's projects nationwide, are close to academic institutions, medical facilities, grocery stores and supermarkets, historical and natural spots, and local government offices, among others. Simply put, Lumina Homes designed and built its many housing communities from Luzon, Visayas, and Mindanao to provide convenience and comfort for its present and prospective homeowners.
An affordable house and lot for sale secured through Lumina Homes is rest assured to fulfill your homeownership and lifestyle needs. For processing inquiries and investment concerns, don't hesitate to speak to any of our available representatives online. We're excited to help you acquire your own house and lot in the Philippines very soon!

Try our Home Loan Calculator
Loan Calculator
Try Lumina Homes' loan calculator and get an estimate computation for your preferred Lumina property and home model.