Fathers Day Gift Ideas 2022: For All Kinds of Dad
23 May 2022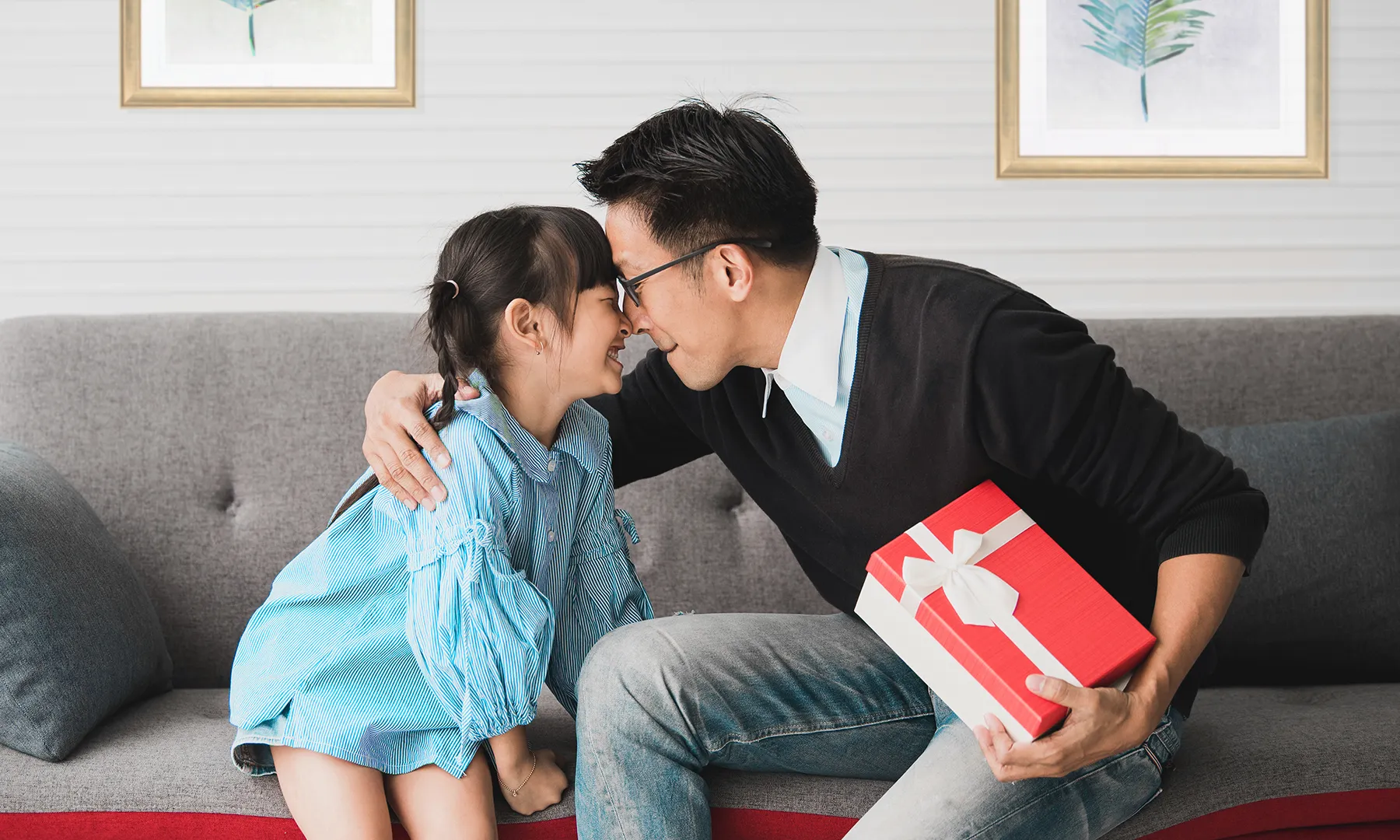 When it comes to Father's Day, selecting a unique present for Dad might be a challenge every time. You can always count on the most popular gifts, such as new technology, a collection of pampering products, or outdoor grilling and golfing equipment. When it comes to finding a unique Father's Day present for him, we can assist.
We've collected some gift ideas for dad that will make him feel extra special this year including anything from gardening and cooking to working out and playing video games. We got it all for you!
Father's day gift ideas for your dad
It's true that it is somehow pressuring and stressful to think of a good father's day gift for your dad every year. That is why we list down some of the best father's day gifts that you can choose from this year for your dad. Let's take a look at some of them:
Wooden Raised Planter Bed (for your green thumbed dad)
This year, give Dad a bit extra room to grow vegetables, herbs, or flowers in the garden. This raised garden bed is constructed of ecologically friendly fir wood and is 4 feet by 2 feet. It doesn't even need any tools to install and is quite sturdy. Because of its high walls and lack of a foundation, your father's plants will be well protected and well ventilated.
This is also perfect for your single firewall home model unit from Lumina Homes as it doesn't need to eat up much space in your mini home garden.
Sandalwood Shaving Cream (for your bearded dad)
Sandalwood-infused shaving cream is the perfect way to spoil your dad on Father's Day. To get the closest shave ever, your Dad will benefit from a thick, frothy lather created by this product. He'll like how soft and supple his skin feels after using this cream, which is packed with moisturizing ingredients.
Backpack for Laptops with USB Charging Port (for new dads)
In addition to serving as a diaper bag for new fathers, this backpack also has a USB charging connector so that new parents can recharge their smartphones and tablets while on the road. He'll be thrilled to learn that this backpack is also water-resistant!
Mini Waffle Maker (budget-friendly dad prefers)
This nonstick tiny waffle maker will be your dad's new favorite especially if he is fond of making an easy and fun breakfast every morning, and we think it would be a great Father's Day present! As far as this 4-inch device is concerned, waffles are only the beginning. It can also produce hash brown patties and even egg scrambles, that your dad will surely love.
Unisex Bora Bora II Booney Hat (for cool adventurer dad)
You can keep your dad's hair, face, and eyes safe from the sun by giving him this bucket hat. It will be easy for him to be comfortable at the tailgate or out on the lake with this shirt because of the moisture-wicking material. The mesh vent will keep his head as cool as a cucumber, and the drawstring will let him customize the fit to his preferences that he'll love to wear this every time he'll go outdoors.
Spikeball Game Set (sports lover dad)
Two teams of two play Spikeball, which is similar to volleyball, except that one team serves to the other by bouncing a ball into the net, and the other team returns in the same manner. Spikeball is a great Father's Day gift for the entire family since it's portable and simple to put up in any place. It is also perfect to enjoy in Lumina Homes' eSpacio amenity that gives you enough space that you need to enjoy this game!
Tech Repair Toolkit (perfect father's day gift idea for your techie dad)
It's a great gift for your dad if he enjoys tinkering with gadgets and mending things around the house. He can repair anything from an iPhone to a Nintendo Switch with this kit, which contains opening tools, picks, and a suction cup to remove the screen. If your dad likes repairing things at home, this is definitely a great gift for him!
Portable Photo Printer (unique gift ideas for photo-lover dads)
With this photo printer, you can give your dad the immediate pleasure of holding a picture he just took on his phone in real life. Wireless printing through Bluetooth lets Dad create and print smudge-proof images that will be treasured for years to come for him and your family.
Surely, this is one that he'll cherish especially during your family holiday escapades in various tourist attractions near your Lumina Homes community.
Aluminum Cardholder (for minimalist dads)
If you're sick of giving Dad the usual type of wallet for Father's Day, consider this cardholder as an alternative. Aluminum credit card holder with a clean, minimalistic design that holds up to 12 cards in neat rows. The card-ejection process is also a nice touch and addition to his cardholder, and we know it will keep your Dad occupied.
Smart Digital Photo Frame (for OFW dads)
When it comes to keeping in touch with dad, a Digital Photo Frame is a great option. These days, this comes in a great variety such as matte black, metal, or a wood-like appearance. Almost every online picture-sharing site, such as Google Photos, Dropbox, Facebook, and Instagram, is compatible with a digital photo frame.
Even if you live hundreds of miles away from your father, you can still show him how much you care by sending him a picture or video right from your phone to the frame. How convenient!
Telescope (for star-gazer dads)
Regardless of whether your dad likes Star Wars or shooting stars, this telescope is guaranteed to be a wow gift for the dad. When they use this telescope, they may see the night sky from a variety of angles thanks to its lightweight, adjustable tripod and two eyepieces.
They may snap images of their cosmic discoveries with the provided smartphone adaptor. In addition, the carry bag makes it easy for your dad to take this present on the road so he may stargaze wherever he goes.
This is also a perfect gift for our resident dads that live in our provincial communities as it gives them a perfect view for stargazing at night with lesser pollution in the area.
Some of Lumina Homes communities that are perfect for stargazing with your whole family are Lumina Binangonan, Lumina Baras, Lumina Pililla, Lumina Pilar, The Balanga Residences, Lumina Tuguegarao, Lumian San Juan, Lumina Calauan, and other over 50 projects nationwide!
Discover more about our other subdivisions by visiting our website or going to the Lumina Home community nearest you. You can also request a free site tripping around it to have a greater view of our subdivision.
Visit us now and discover the perks of having a home space you can call your own with Lumina Homes!

Try our Home Loan Calculator
Loan Calculator
Try Lumina Homes' loan calculator and get an estimate computation for your preferred Lumina property and home model.