DIY Halloween Design Ideas for Your Home
18 October 2022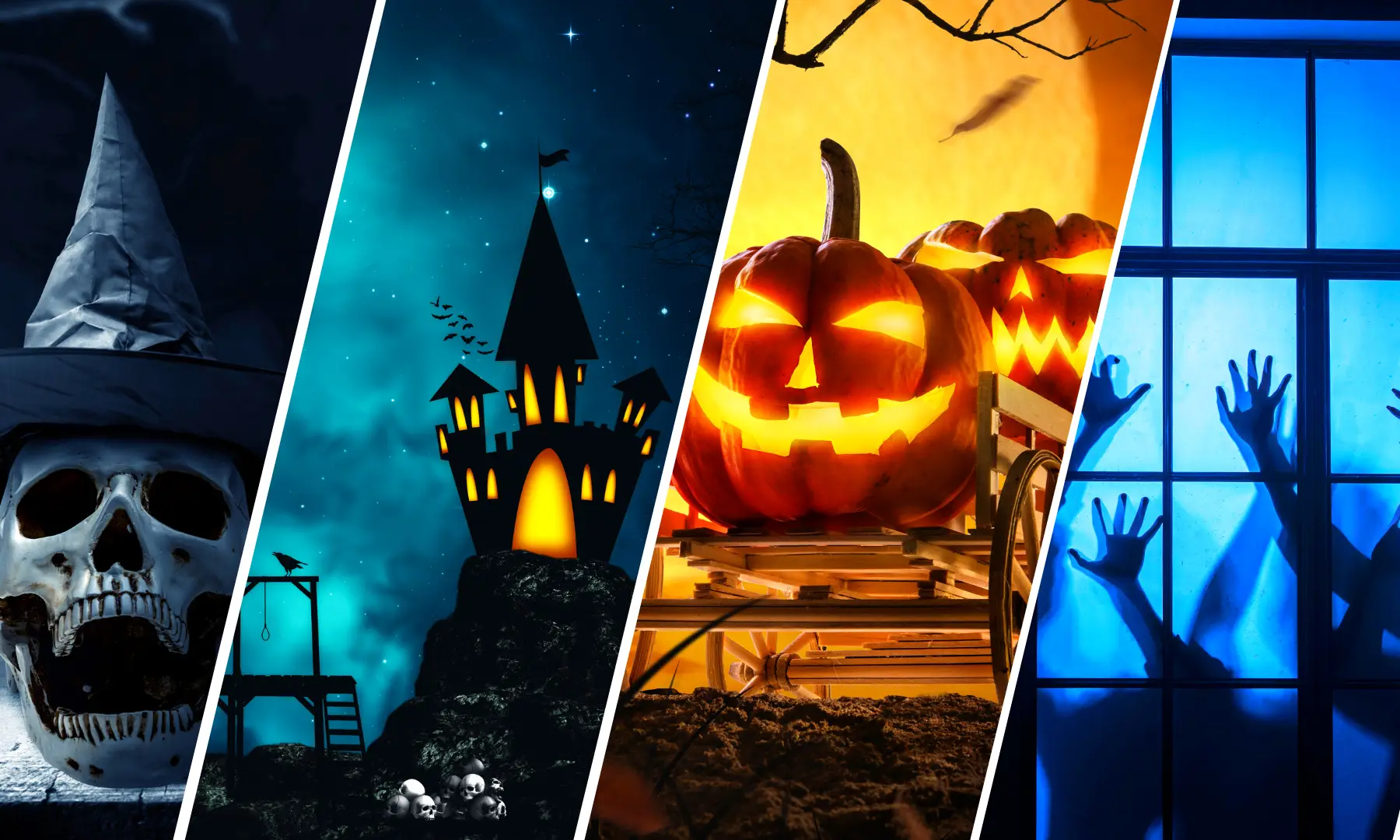 There are just a few days left till Halloween, so if you haven't yet finished planning how to turn your houses into terrifying haunted houses for fantastic neighborhood trick-or-treaters this year, don't worry, you still have enough time before Hallow's Eve.
It's never too late to begin thinking about what to serve at your Halloween party, how to decorate your house, what to put in the pumpkins, or what fun activities you can do with the kids.
As a matter of fact, you may always go the traditional route and decorate your home with spooky All Hallows' Eve ornaments, but a more exciting option is to turn your whole home into a haunted house. Your neighbors will thank you for these spooky concepts, particularly now that everything is almost back to normal and the kids, or even the adults, are looking forward to having some fun this coming Halloween.
We're pretty confident that these intriguing, terrifying, and humorous spine-chilling decorations and home décor projects are sure to make your haunted house the talk of the neighborhood, if not the whole town!
1. Haunted House DIY Front Door Grim Reaper
Having Death himself make a visit to your haunted house is certain to send shivers down your guests' spines. The key is to take your time and utilize a foam wig stand to get the shape just right. Then, get a black cloak with a hood at home and drape it over a stand or mannequin. If you can, get a cloak long enough to cover its feet completely. You can also make it look like a young man ready for Halloween kills just like Michael Myers from the Halloween series while you or your kids dress up as Corey Cunningham or Laurie Strode.
You can also add some accessories to your DIY Front Door Grim Reaper like a sword or a creepy lantern and tape or hang them into the stand or mannequin to make it look like it holding it.
2. Monster Foyer for Your Halloween 2022
Paint black circles on two foam half balls about 8 inches in diameter to use as the monster's eyes. Make the eyebrows and eyelashes out of black construction paper, then wrap a 12-inch foam wreath with two 16-inch pieces of fake fur using hot glue. Put the eyes in the middle with some glue, then use fur strips tacked together with hem tape to make a frame for the door. Set the eyebrows in place by tacking or hemming them in place after the eyes have been hung. For the teeth, you may use foam cones.
3. Creepy Ghosts in Haunted Houses
Add up a spooky factor into the most common ghosts in a haunted house with these creative ways.
It's true that you can make a ghost by hanging a white sheet, but this plan is undoubtedly more unsettling in an inexpensive way. You may give the ghosts a more humanlike appearance by constructing them out of chicken wire. To add to the creepy atmosphere, use cheesecloth in place of sheets and spray them with glow-in-the-dark paint.
The head of the mannequin will need to be wrapped with chicken wire, so cut a piece big enough to do so. Form a face from the wire, leaving the rear of the head exposed. To finish the remainder of the pieces, just repeat this process. Put the wired body inside a tomato cage that has been sprayed black upside down. and cover it with the sprayed paint cheesecloth.
4. Spider Web Around Your Haunted House Walls
No one enjoys being trapped in a web, but it's more terrifying in a haunted house on a Halloween night. Create an ordinary web and use it to block off places you don't want visitors to see or to encircle your haunted house until Halloween ends.
If you have enough rope for a single length of clothesline, you may build this Halloween ends spidey web by stringing it vertically and knotting the ends together. If you want to keep the rope from fraying after it has been cut, you should burn it before you tie the knots. Make a knot in the middle of a second piece of rope and lay it horizontally.
Add another central knot with the remaining rope, and then continue tying tight knots as you go around the horizontal and vertical ropes. Maintain a constant rate of progress until you complete the Halloween Spider Web. Not everything has to be flawless as spiders don't appear bothered by this.
4. Hanging Old Creepy Dolls on Your Front Lawn
Nothing gives off quite the same eerie vibe as a cluster of bloodstained, tattered toys dangling from the ceiling. If you're going to damage a doll, make sure it's not a rare collectible worth a lot of money.
You'll want to modify the dolls by taking off any dated accessories before you get started on this project. The doll's clothes should next be slashed, torn, and snagged using a utility knife. Using the blade in the incorrect direction to rub against the cloth is an effective technique to wear a hole in it. Shred any lace or other decorative elements and drape them loosely.
Then, put some dirt around the doll's face and cloth to make it look spooky and old. You can even pop out one of the doll's eyes to make it look much scarier!
Afterward, the dolls can now be strung and tied haphazardly to a wreath in whatever way you see fit. If you want to shake things up, try suspending a few from the ceiling or even your waist. In addition, you should "decorate" by leaving the additional rope hanging.
Have the Freedom to Design Your Space This Halloween
Some revel in the opportunity to go all out with their Halloween decorations. For others, the perfect Halloween activity is turning their property into a horrific haunted house. A little amount of do-it-yourself effort can get you there, whether you wish to go all out for trick-or-treaters or just want to put up a few modest decorations.
You can start planning and enjoy more designing scary candles, skeletons, and other Halloween inspired decors to your space if you have your own house and lot in the Philippines. Decorating a bunch of jack-o-lanterns with the whole family would be bliss since there will be no restrictions in your own home.
Gladly, Lumina Homes, one of the leading housing segments in the Philippines, is now offering affordable house and lot for sale to every Filipino with its over 50 subdivisions all over the country.
Experience the convenience and rewards of bigger space with your affordable house and lot built close to major infrastructures, facilities, and famous landmarks in different provinces. But most of all, you can have the satisfaction to renovate and design your own space to your heart's content.
Hurry, give yourself and your family the free rein and privilege of having your own private space and start your home investment in Lumina Homes now!

Try our Home Loan Calculator
Loan Calculator
Try Lumina Homes' loan calculator and get an estimate computation for your preferred Lumina property and home model.