Discover these 7 Best Destinations for Seafood Lovers in Luzon
9 October 2022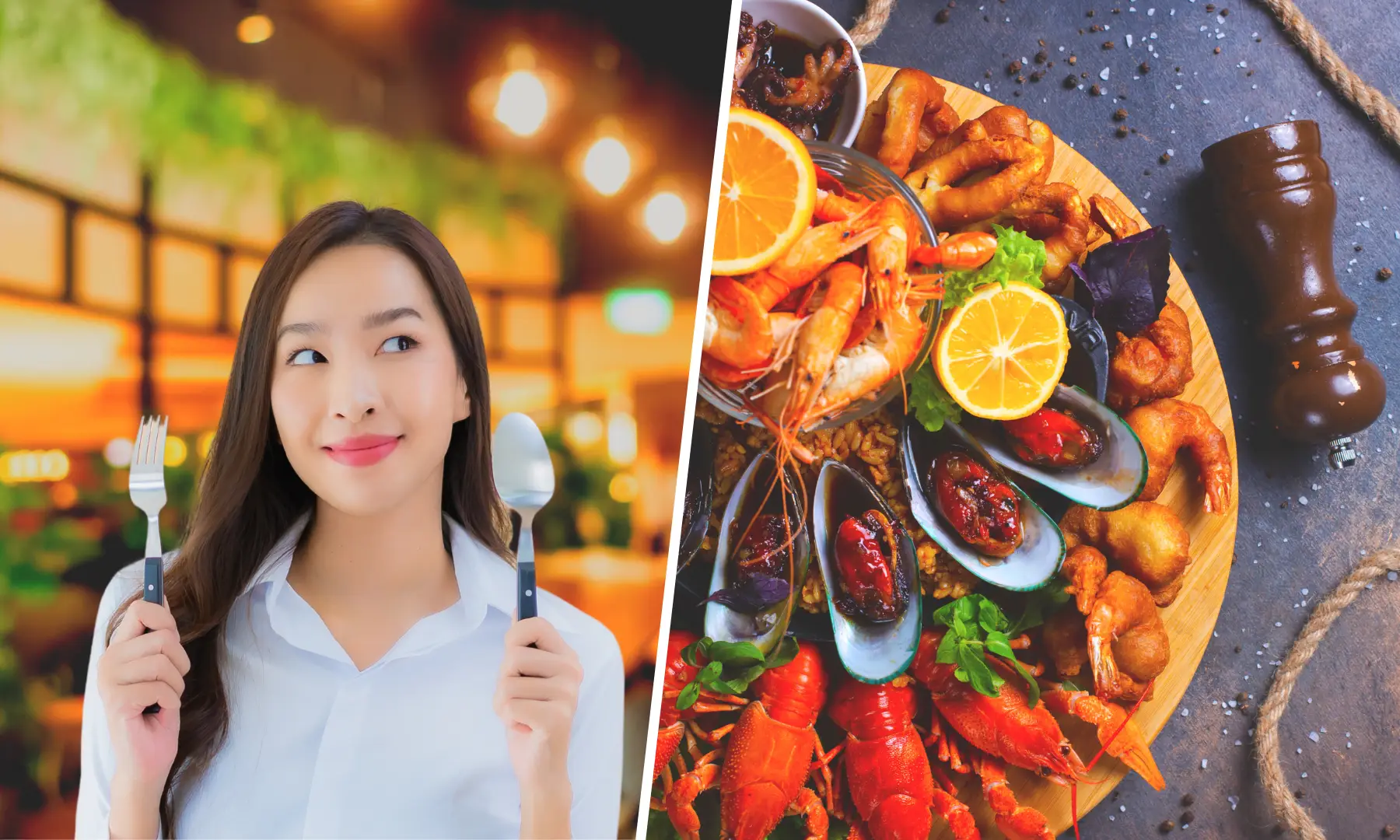 Freshly cooked crabs in coconut milk. Shrimps in tamarind soup. Newly caught pan-fried tilapia. Name it! Pretty sure you'll start drooling and craving these sumptuous seafood dishes.
It's no wonder why the Philippines is one of the seafood capital in the world. It is truly blessed with rich marine resources. From different types of fish to seafood supplies, our country is one great place for seafood lovers. So, if you are wondering where to find the best seafood restaurants in Luzon, let us take you to these wondrous places and grab a bite of their seafood specialties.
Top 7 Destinations for Best Seafood Restaurants in Luzon
Luzon may be the largest island in the Philippines. But, behind the greenery and lush mountain ranges of Luzon tourist spots, it also features some of the most delicious food specialties. Thus, you can always find a food haven you can visit in Luzon's every region.
1. Dinengdeng in Ilocos
Did you know that the Ilocos region is not only famous for Bangui Windmills, Vigan sausages, and bagnet?
Ilocos is also popular for Dinengdeng or Inabraw. It's a vegetable stew with fried fish. Fresh vegetables are boiled in a pot, putting a lot of water to make a hearty soup. To make it more savory, Ilocanos add fried fish and shrimp paste.
Sometimes it is mistaken to be identified as Pinakbet, another Filipino dish in the North, because it has a similar set of vegetable ingredients. But, Pinakbet is usually cooked with pork, while Dinengdeng is cooked with fish, usually tilapia or milkfish. Thus, it is way healthier as it has fewer fats.
So, if you fall in love with Ilocos, you can always find a perfect place to live here. Lumina San Juan in La Union offers affordable house and lot for sale. It's an 8-hectare residential community close to beach resorts, an ideal home to relax and sip some hot soup of Dinengdeng.
2. Tilapia and Crab Dishes in Cagayan
The Cagayan Valley Region is tilapia's capital of the Philippines and is also abundant in crabs and crustaceans. Since Region 2 is also vast in agricultural lands, coconuts are always part of their ingredients in cooking.
One of their signature dishes is ginataang alimasag, or crabs in coconut milk. Ginataang alimasag is easy to cook as it does not require many ingredients besides coconut and spices. Meanwhile, tilapia can be cooked in many ways as well. Some of the best restaurants in Tuguegarao serve deep-fried or ginataang tilapia.
If you find Cagayan as your next target for home investment, Lumina Tuguegarao is just a few minutes away from commercial districts, malls, and other public facilities. Rest assured, buying a property here in Region 2 is worth value for your money.
3. Shrimp Bucket and Clams in Central Luzon
Central Luzon is home to a wide selection of seafood flavors. From freshwater fish and crabs to prawns and clams, get ready to buckle up your wallets for spending.
Walk around Bulacan, Angeles, San Fernando, or Tarlac; most restaurants serve seafood, such as a boiled shrimp bucket and a tray of baked clams. You'll not only be entertained by its rich history and live band concerts, but they can also satisfy your seafood cravings.
Of course, living in Central Luzon is one of the most sustainable regions in the country. It is close to Metro Manila and features some of the most affordable housing communities. Lumina Homes, for one, has several housing locations throughout Central Luzon, including Lumina Bulacan, Lumina Tarlac, and Lumina Pampanga.
4. Creamy Seafood Bouillabaisse in Cavite
Sounds expensive, right? This delightful dish is a must-try specialty in Cavite. Its main ingredients are shrimps, sliced crabs, mussels, clams, and squid rings. Plus, mushrooms, evaporated milk, seasoning, and vegetables are added to make it more creamy and tasty.
Once you have tried this luscious seafood bouillabaisse, you can't stop eating until you are full and sweat-dripping.
On the other hand, Cavite is also the best place to reside as it is close to Metro Manila and other key cities. If you're looking for a budget-friendly home, look no further than Lumina Tanza. It is the highest reservation sales record among Lumina housing projects in the Philippines.
5. Fresh Yellow Fin Tuna and Blue Marlin in Puerto Princesa
Palawan is the Philippines' most visited tourist destination because of its stunning beaches and majestic dive spots and big lagoon. But, it is also famous for food lovers because of its fresh tuna and blue marlin dishes. Thus, you don't have to travel abroad and visit Japan's fish markets or eat in a Japanese restaurant to enjoy such good food.
Most seafood favorites are "kinilaw na tuna" or raw fish salad. It's the most refreshing and best appetizer dish and is best paired with beer.
If you want to experience the best of this place, you can always buy an affordable house and lot in Palawan. It's highly recommended for ex-pats and those who want to retire.
6. Giant Lobsters in Sorsogon
Almost all towns of Sorsogon province lie along the coast, and their main livelihood is fishing. So, expect more seafood dishes in this humble province of Sorsogon.
One of the many things why many tourists and locals love Sorsogon is the freshly caught lobsters. A giant steamed lobster with lemon butter sauce is indulging and satiable. It's even more fulfilling if you eat it while warm and hot to taste its juiciness and soft texture.
Moreover, Sorsogon is also booming and is an ideal place for real estate investment. Lumina Sorsogon is located along Sorsogon's Diversion Road and minutes away from the future SM City Sorsogon.
7. Baked Oysters in Metro Manila
Although it is freshly harvested and flown daily from Aklan, you can never miss these baked oysters served in Metro Manila's best-hidden seafood restaurant, Wantusawa Oyster bar. Enjoy its briny and bold flavor and dip it into a hot sauce, a heavenly taste you like to experience. Other seafood you can try is chili crab and red crab dishes.
Metro Manila is the portal to many house and lot in the Philippines. If you want to keep away from the hustle and bustle, Metro Manila has nearby Lumina Homes communities, including Rizal, Pampanga, and Laguna.
Satisfy your Seafood Cravings by Living at Lumina Homes
Lumina Homes ensures you can live a healthy lifestyle with lots of delectable perks and mouth-watering treats. One of which is the accessibility to some of the best destinations for seafood lovers. So, there's no reason to be reluctant to invest in a property in Lumina Homes.
Want more details about our housing packages? Feel free to contact our authorized sellers today.

Try our Home Loan Calculator
Loan Calculator
Try Lumina Homes' loan calculator and get an estimate computation for your preferred Lumina property and home model.