Discover the Facts about Tanauan City in Batangas Province
7 September 2022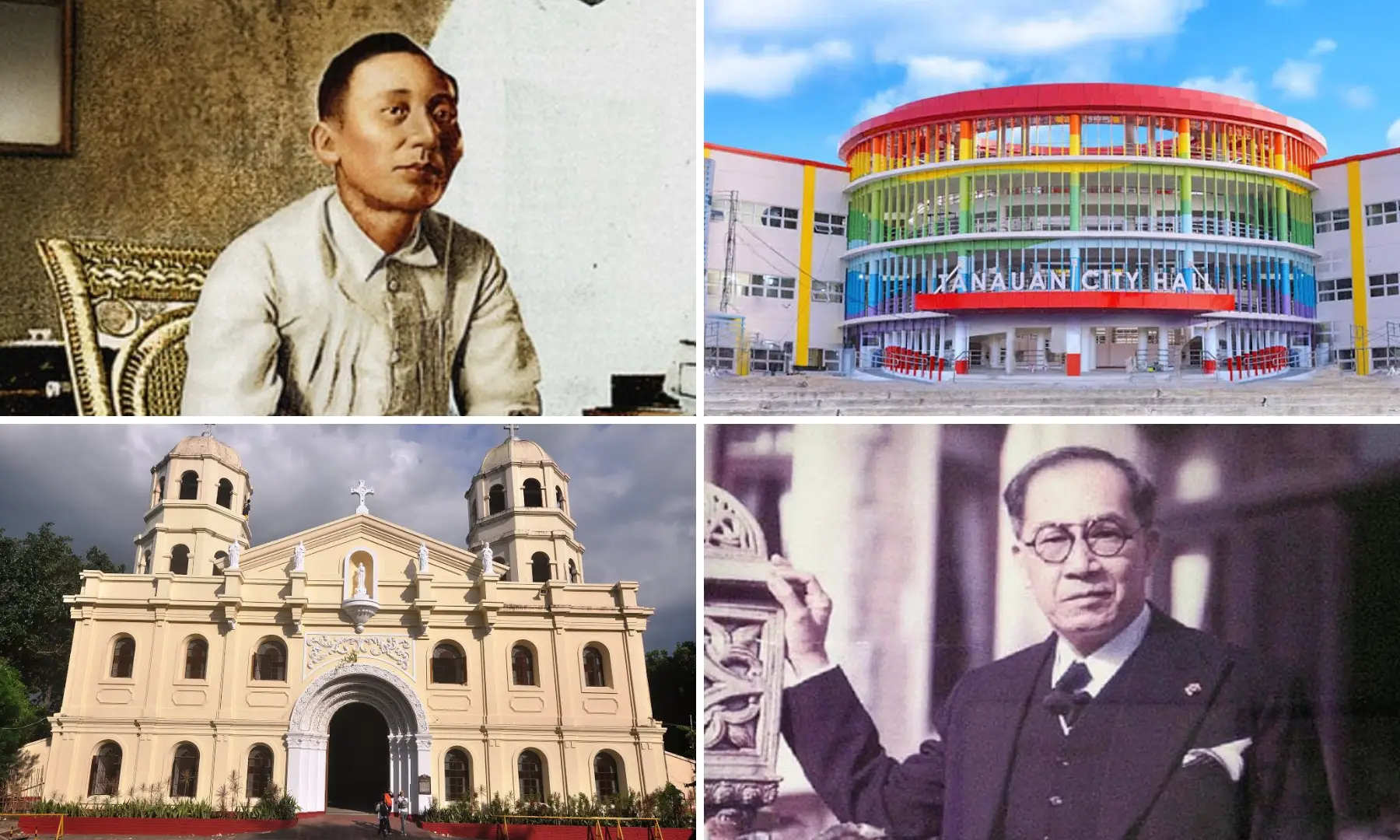 The City of Tanauan in Batangas Province is located at Luzon's southwestern tip. It is a mere two hours distant from Metro Manila, making it a very accessible destination. It's a laid-back spot close enough to town to get in on the action, yet remote enough to recharge your batteries among nature's splendor.
The city shares its borders in the north with Calamba, Laguna; in the northwest with Tagaytay, Cavite; to the west with Talisay; to the east with Santo Tomas City; and to the south with the municipalities of Balete and Malvar. Taal Lake is also a part of its western border. The Old Tanauan Church Ruins are the most significant colonial period human remains archaeological site in the municipality.
If you've been wondering what are the things to expect when you live, visit, or make an investment in Tanauan City, this article is for you.
Get to know Tanauan Batangas
Named after a combination of a word and a verb, Tanauan City comes from a fruit plant native to the region called "tanawa" and from the Tagalog verb "tanaw", which means to watch through a window.
Located in Batangas, Philippines, this is a 2nd class component city in the province.
History of Tanauan City
Tanauan might be a small city in the Province of Batangas but it has a great contribution to our country's history.
The Augustinians established the settlement of Tanauan, which means lookout point, in 1584 at the northwest corner of Lake Taal on an isthmus named Tanauan Bay. This is because, during the 16th and 17th centuries, churches often erected lookout towers to warn of impending Moro attacks. Such a lookout tower and sapao, means built-up structures in the water in English, were part of what is now known as Old Tanauan or "Lumang Tanauan".
Meanwhile, due to the Taal Volcano eruption in 1754, the town's residents were first relocated to Sala. After that, in the latter part of that year, both settlements were transferred to where Tanauan is presently located and in which Sala became a barrio of this city.
Cradle of Noble Heroes
Tanaueños have stood out as unique and proud of their heritage for as long as records go back. Apolinario Mabini, the leader of the revolutionary group Katipunan, and Jose P. Laurel, the third President of the Philippines, were both born in this city, earning it the nickname "the cradle of noble heroes."
Also, Jose P. Laurel V, Modesto Castillo, and Nicolas Gonzales are also Tanaueños who have served as governor of Batangas. We can also remember the news about former Mayor Antonio Halili who was famous because of his notorious fight against illegal drugs and got assassinated in 2018.
In 1996, Tanauan was upgraded to the status of a first-class municipality. Also, President Gloria Macapagal-Arroyo signed Republic Act 9005 on March 10, 2011. Tanauan, formerly known as the Municipality of Tanauan, was officially elevated to the status of a City by legislation signed by the former president.
Barangays in Tanauan City
Because of its location between the two volcanoes, Mt. Makiling and Taal Volcano, the city's soil is mostly formed from volcanic eruptions due to its geological nature. Thus, the city is made up mostly of volcanic rocks dating from the Piliocene to the Quaternary, including agglomorate, tuffs, cinders, andeside, dacite, and pyroclastic strata.
There are 48 barangays that make up the political subdivisions of Tanauan City. Below are their names according to their total population rate:
Darasa

Balele

Trapiche

Ambulong

Bagumbayan

Natatas

Boot

Tinurik

Barangay Poblacion 7

Bilogbilog

Barangay Poblacion 3

Barangay Poblacion 4

Pantay Matanda

Talaga

Santor

Bañadero

Malaking Pulo

Pagaspas

Barangay Poblacion 6

Cale

Sambat

Banjo East

Bagbag

Janopol Oriental

Janopol Occidental

Maria Paz

Banjo Laurel (Banjo West)

Mabini

Pantay Bata

Ulango

Barangay Poblacion 1

Sala

Maugat

Sulpoc

Montaña (Ik-ik)

Gonzales

Luyos

Wawa

Laurel

Suplang

Barangay Poblacion 5

Barangay Poblacion 2

Altura Bata

San Jose

Hidalgo

Altura Matanda

Altura South

Santol (Doña Jacoba Garcia)
Tanauan's local delicacies and products
The city is a major producer of beef and other meats because of the abundant grazing land in the surrounding region. Some popular meat meals include beef caldereta, which is similar to a spicy thick stew, and Tapang Taal, which are premium cuts of beef or pork marinated in soy sauce, calamansi, and garlic.
In addition, Tanauan City is not only well-known for their meat goods, but also for their fish products. Some examples include kilawin which is a fresh fish marinated in vinegar or calamansi juice and then tossed with chopped onions, garlic, and chili peppers. They also have the local dish called pinangat na maliputo or a fish boiled over rock salt in an earthen pot called a palayok, as well as the delicious grilled tilapia fried in coconut husks.
Major Roads
The key thoroughfares of the Southern Tagalog Arterial Road cuts through the heart of the city. Through the freeway, the city can reach the rest of Batangas. The city's northern neighborhoods of Calamba and Santo Tomas, and its southern neighborhoods of Malvar, Lipa, and Batangas City are all accessible through Jose P. Laurel Highway. An additional road connects Tanauan to Talisay and Tagaytay.
Moreover, the city of Tanauan's northeastern barangays will also be linked to the city's southeastern barangays by a 7.8 kilometer (4.8 mi) service road on both sides of STAR Tollway.
Tanauan's Economic Zones and Business Districts
One of the Philippines' main industrial hubs, Tanauan is home to industrial parks, several of which are occupied by international corporations and tourist spots.
Tanauan City Zentrum
Constructed in the heart of the emerging Tanauan Central Business District, this project encompasses a wide range of industries. The new Tanauan City Hall was opened on that spot on July 23, 2017. The Tanauan People's Park was also constructed in front of the brand-new municipal hall. TCZ is also home to office skyscrapers, condos, and commercial complexes in addition to government offices.
Other landmarks that you can find in Tanauan City are the Saint John the Evangelist Parish Church, the Apolinario Mabini Shrine in Barrio Talaga, and the Pres. Jose P. Laurel Memorial Shrine. This city is also now included in the Manila conurbation that stretches in the southernmost part of Lipa because of the continuous expansion of Metro Manila.
Lumina Tanauan: A Colorful Lifetime Investment
Because of its vibrant culture and diverse people, Tanauan City is also referred to as the City of Colors. Colorful paintings can be seen from the city's streets that are both visually appealing and soothing to its residents and tourists.
You can now invest in the city's colorful history and culture through the affordable house and lot in the Philippines in Lumina Tanauan.
This housing segment from Vista Land is located in Brgy. Hidalgo, Tanauan City, Batangas, making it only around 5 minutes drive going to churches, hospitals, malls, public market, and schools around the vicinity.
The area also has 24-hour public transport to top up the convenience and accessibility of the community.
Grab your chance and don't miss this opportunity to create a colorful addition to your long-term investment. Make your reservations with the affordable house and lot for sale in Lumina Tanauan now!

Try our Home Loan Calculator
Loan Calculator
Try Lumina Homes' loan calculator and get an estimate computation for your preferred Lumina property and home model.