Things You Need To Know About Covid-19 Vaccine for Kids
4 September 2021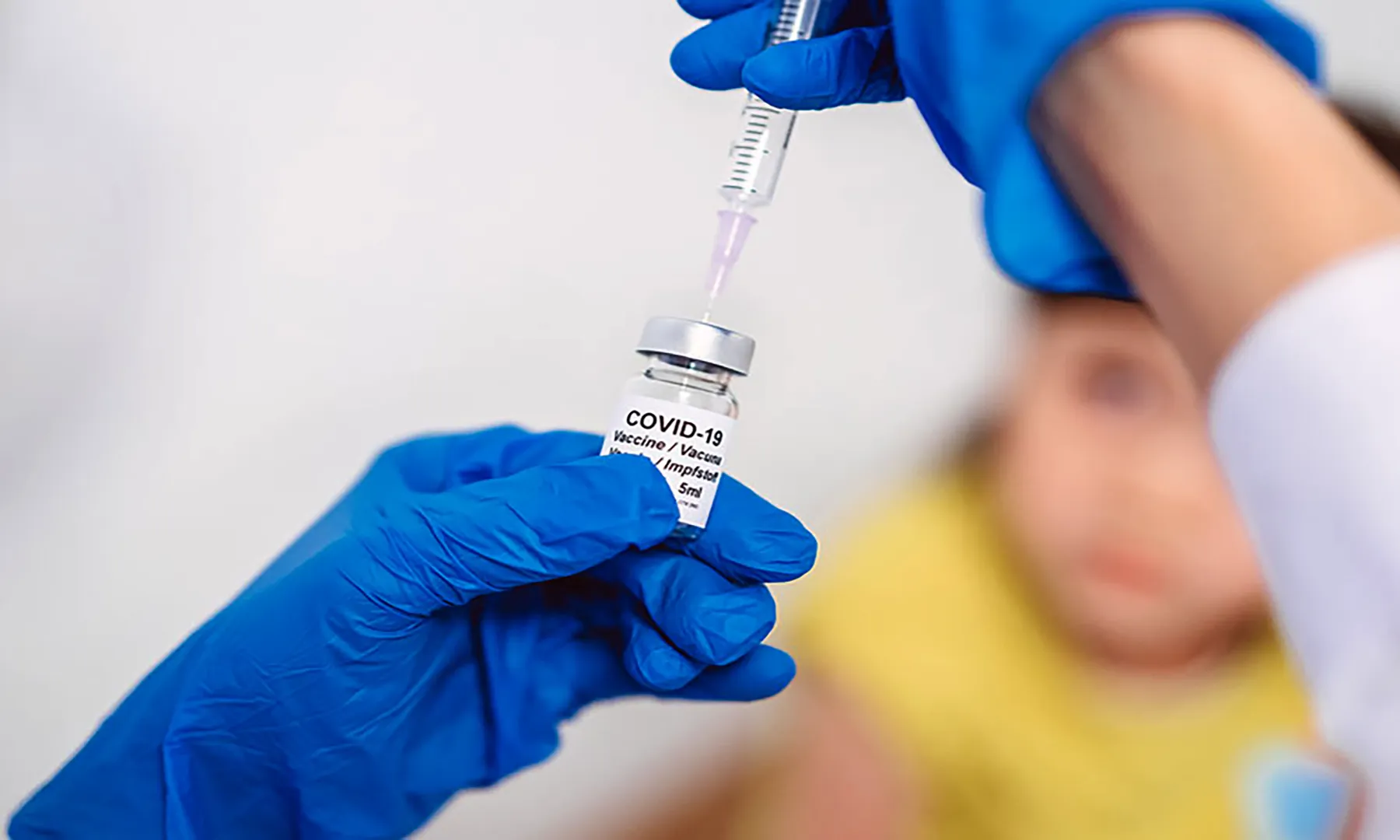 If the news of the global spread of COVID-19 dominated 2020, then 2021 has so far been concentrated on disease control via vaccine distribution, which has placed normal life on hold for the majority of people and overwhelmed health care workers.
Ending the COVID-19 pandemic requires equitable access to safe and effective vaccinations, therefore the fact that so many vaccines are proven effective and moving into development is heartening. With the help of health expert partners, the World Health Organization or WHO is working nonstop to research, produce, and distribute vaccinations that are both safe and effective.
Just because we've been vaccinated doesn't imply a total disease control and we can disregard safety precautions and put others in danger. This is especially true given current research into how well vaccinations protect against infection and transmission as well as illness.
Experts say that safe and effective vaccinations are a game-changing weapon but even that's the case, we must still continue to wear masks, clean our hands, ensure adequate ventilation inside, and physically distance ourselves and avoid crowds until a cure or treatment is already available in the future.
Clinical trials and disease control
Covid 19 vaccines are officially currently being offered in the Philippines for ages 18 years and above. Although Sec. Carlito Galvez, the national vaccine manager, said that the government may begin inoculating children and adolescents against COVID-19 by the end of September or the beginning of October.
The inoculation for young children is being considered these days in the country in relation to the increasing covid 19 infections among young children ages 0 to 9 years old over the past months.
The Philippine Food and Drug Administration or FDA has granted the American pharmaceutical Moderna's request to amend its emergency use authorization or EUA and enable the administration of its Spikevax vaccine to minors aged 12 to 17 in the country. This is the second vaccine for children that was approved for Philippine use after the Pfizer BioNTeach's Comirnaty was commissioned last June by the FDA.
However, in a statement made by Health Undersecretary Maria Rosario Vergeire, she stated that the government would only authorize vaccines for children once a sufficient number of priority groups have already received their vaccinations.
All About Comirnaty and Spikevax
Both Comirnaty and Spikevax are covid 19 vaccines for individuals above the age of 12 years and aren't approved for children younger than 12 years old at this time. The molecule messenger RNA or mRNA that can be found in both vaccines instruct the body to produce the protein SARS-CoV-2, which is the virus that causes COVID-19. COVID-19 cannot be caused by Comirnaty or Spikevax since the virus is not included in both vaccines.
How Comirnaty and Spikevax works?
To put it simply, Comirnaty and Spikevax work by getting your body ready to fight against COVID-19. To make the spike protein, it has the instructions stored in mRNA. The SARS-CoV-2 virus must have this protein on its surface in order to enter the cells of the body.
Some of a person's cells will read the mRNA instructions and briefly make the spike protein after receiving the covid 19 vaccine. When the immune system recognizes a foreign protein, antibodies are produced, and T cells (a kind of white blood cell) are activated to begin attacking the foreign protein.
A person's immune system will recognize and be ready to fight against the SARS-CoV-2 virus and severe illness if they subsequently come into contact with it.
The vaccine's mRNA is rapidly degraded in the body following the immune response.
How Comirnaty and Spikevax are being used?
Comirnaty is administered in the form of two vaccine doses spaced three weeks apart while Spikevax is given as two injections with 28 days interval. Both vaccines are typically inoculated into the upper arm muscle of the young adults getting the covid 19 vaccine.
What are the possible side effects for Comirnaty and Spikevax?
After covid 19 vaccine, the most frequent adverse effects of both vaccines were mild or moderate, and they went away within a few days. The most frequent adverse effects are injection site discomfort and swelling, fatigue, chills, fever, swollen or sensitive lymph nodes under the arm, headache, muscle and joint pain, nausea, and vomiting. There is a chance that they will have an impact on more than 1 out of 10 individuals.
Fewer than one in ten individuals may have injection-site redness, hives, or a rash that can last up to a week or longer. Fewer than one in a hundred individuals may experience itching and dizziness after an injection. Swelling of the face, weakness in the facial muscles on one side (acute peripheral facial paralysis or palsy), and hypoaesthesia (reduced sensitivity to touch, pain, and warmth) may afflict fewer than one in a thousand individuals who have had facial cosmetic injections in the past.
Frequently experience severe illness is are as only few instances of myocarditis and pericarditis (inflammation of the heart's membrane) have been reported after being inoculated with Comirnaty or Spikevax. Individuals who received the vaccination had adverse responses, including a tiny percentage of people who experienced life-threatening allergic reactions (anaphylaxis). Every vaccination, including both Comirnaty and Spikevax, must be administered under the guidance of a physician with access to adequate medical care.
Are younger children with severe allergic reaction can be vaccinated?
Health workers who administer the vaccines should check first the vaccine components mentioned in section 6 of the package leaflet. People who are allergic to any of the components mentioned in the leaflet should not get the vaccination.
There have been reports of allergic responses or hypersensitivity among vaccination recipients. Anaphylaxis or severe allergic response has only been reported from few of the inoculated people. All vaccinations should be administered under careful medical supervision with immediate access to proper medical treatment in case of an adverse response. Both vaccines should not be administered again to anybody who experienced anaphylaxis from the first dosage.
As the government decided to bring back the face-to-face classes in 100 public and 20 private schools, COVID-19 vaccines for kids get utmost importance. As experts from Johns Hopkins Medicine said, parents may guarantee the future safety of their kids by vaccinating them, wearing a mask, keeping a physical distance, and taking other safety measures now.
So, make sure to prioritize having your kids be scheduled to get a jab once it is already available in our country.
***
For more information about the affordable house and lot for sale of Lumina Homes, please contact (0917) 629 6523.

Try our Home Loan Calculator
Loan Calculator
Try Lumina Homes' loan calculator and get an estimate computation for your preferred Lumina property and home model.