Coffee Accessories for Home that Coffee Lovers Must Have
19 August 2022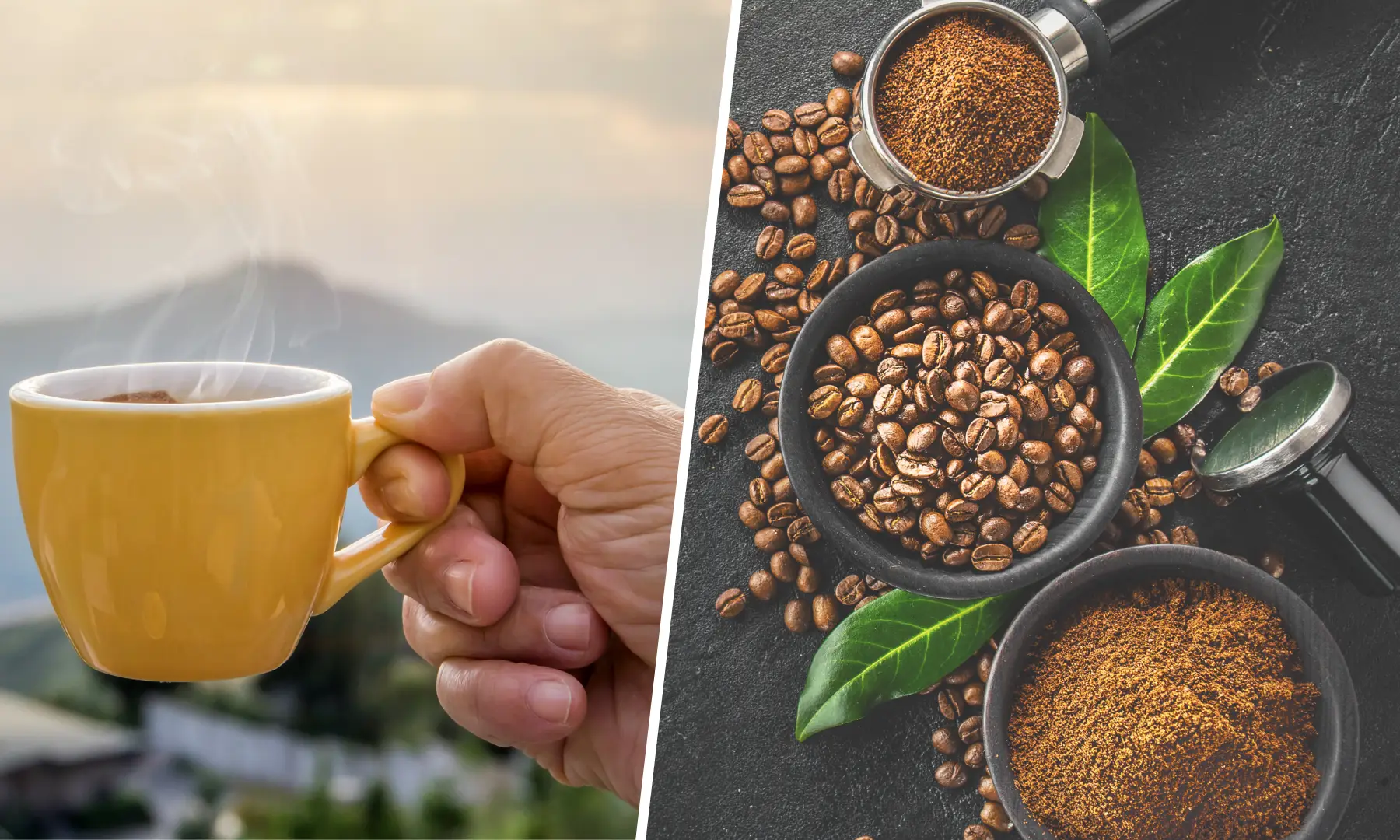 Even though everyone can whip up a pot of coffee in their own kitchen, there's nothing more like a cup of freshly brewed coffee from a local coffee shop.
While restaurants have improved their hygiene and sanitation standards, some of us are not still comfortable eating out. What you can do, though, is to bring the ambiance of your favorite coffeehouse into your own kitchen by upgrading your own brew.
The following are some best coffee accessories that would be great additions to your at-home coffee bar:
Coffee grinder for a homemade fresh ground coffee
You want to brew your own espresso at home, but you don't have enough counter space to accommodate an espresso machine. Good thing, you could benefit greatly from investing in coffee grinders as an alternative.
Pre-ground coffee often loses its taste and freshness before its time, but if you grind your own beans, you may avoid this problem. If you purchase whole coffee beans, you should consider investing in a coffee grinder since it is practical, space-saving, and an essential part of any serious coffee enthusiast's home coffee bar.
Storage canister for your coffee beans
Thinking about improving your coffee bean storage options rather just than storing them in coffee bags? You can keep your coffee beans' flavor and freshness longer with the help of a chic canister, which is airtight and moisture-proof. It may also be used to preserve other foods, such as biscuits, almonds, and cereal, for a longer period of time. Larger sizes are available if you anticipate going through more than 250g of whole coffee beans each week with this one.
Cold Brew Coffee Bottle
There is a wide range of coffee shops in Metro Manila to get cold brew coffee aside from the usual hot coffee, but why spend the money every week when you can easily prepare your own coffee at home?
While this isn't the fastest way to have a cup of joe, it is one of the easiest. If you want to make enough coffee to last you for a week, but don't want to spend most of your day in the kitchen, try a Cold Brew Coffee Bottle. You can also add up the cold brew coffee filters to your accessories.
You just have to put the quantity of coarse coffee grounds indicated by the container into the filter. Once done, you just have to fill it with cold water and let it sit in the fridge for at least eight hours, ideally overnight. There will be freshly brewed coffee waiting for you in the morning. You may enjoy it even more by serving it over ice and mixing with milk and sugar if you prefer. It doesn't take much effort to prepare on a Sunday night, and then you won't have to worry about making coffee first thing in the morning throughout the work week.
Aeropress Coffee Maker
AeroPress is a reliable method for brewing coffee from pre-ground bags to create delicious coffee any time of the day. Those who like coffee do so all over the world with them. Having this plus a coffee grinder with your freshly roasted beans in your home coffee station is absolutely perfect for a coffee lover like you.
The AeroPress is a straightforward coffee brewing and pressing tool that gives you complete control over the final product. Making a great cup of coffee at home is easier than ever.with nothing more than some ground coffee, a kettle, and a coffee mug.
Pour-Over Drip Coffee Maker
If you're someone who makes coffee quickly in the mornings using instant powder or a regular electric coffee maker, you may not give yourself much time to linger in the kitchen. But we recommend you take it easy and use a pour-over drip coffee maker to prepare your coffee with the same kind of care and attention you would give to a loved one. You can put this on top of any cup or pot, and it's a favorite. It's similar to using an automatic electric drip coffee maker, but you have to put in a bit more effort.
To make coffee, first, add your coffee grounds (fine or medium grind is fine) into the container with the filter already in place, and then pour hot water over the grounds until they are well saturated. After waiting 30 seconds, gently pour the remaining mixture over the brew while stirring it with a circular motion of your palm to get the appropriate concentration. If you are just getting started with coffee and don't want to make too many adjustments to your routine just yet, the pour-over method is an excellent choice.
Milk Frother
If you're a fan of milky beverages like cappuccinos, lattes, and the like, you're probably already acquainted with the frothy, thick milk that baristas add to these beverages. You can have the comforting flavor and silky texture of foamed milk right at home at your coffee bar with the help of a milk frother.
The milk frother can produce warm foam, hot milk, and cold foam. It's easy to use, and it takes lattes to a whole new level. You may also get a portable milk frother that you can take with you wherever you go. A milk frother is essential for making a perfect latte, since the right texture complements the flavor.
Temperature-Controlled Coffee Mug
Millions of coffee consumers complain every day because their beverages cool too quickly. When drinking coffee, we don't always want to consume it in one swift gulp. Traditional coffee mugs don't allow for the kind of slow, deliberate sipping that would allow us to fully appreciate the coffee's flavor.
If your coffee easy gets cold due to the rainy weather, a thermal mug might be the perfect addition to your home bar. This cup uses batteries to keep your coffee at a steady temperature. This will prevent it from cooling down, so you may enjoy it while it's still nice and hot.
It's not a complicated notion, but it addresses an issue that has long frustrated coffee drinkers.
Making your own coffee the way you want is a relaxing routine that can be just as enjoyable as enjoying your go-to store-bought brand, despite the fact that it is less convenient than just ordering it from your favorite coffee shop. Put on your favorite tunes, find a seat in the sun, and imagine for a second that you're relaxing at your favorite café. You won't notice a difference in flavor between that and the coffee you make at home, which is of equal or higher quality.
You can now bring your favorite coffee shops to your brand new Lumina Homes and brew great coffee with these coffee gadgets and you can find them conveniently as our subdivisions are near AllHome establishments that can supply your most needed home furniture or equipment-- including your coffee bar accessories.
Discover our over 50 projects all over the country and make your home reservations now by going to the E-Services section on this website. With Lumina Homes, you can have the freedom to create and spruce up your coffee station at home!

Try our Home Loan Calculator
Loan Calculator
Try Lumina Homes' loan calculator and get an estimate computation for your preferred Lumina property and home model.