How to Celebrate International Coffee Day
29 September 2021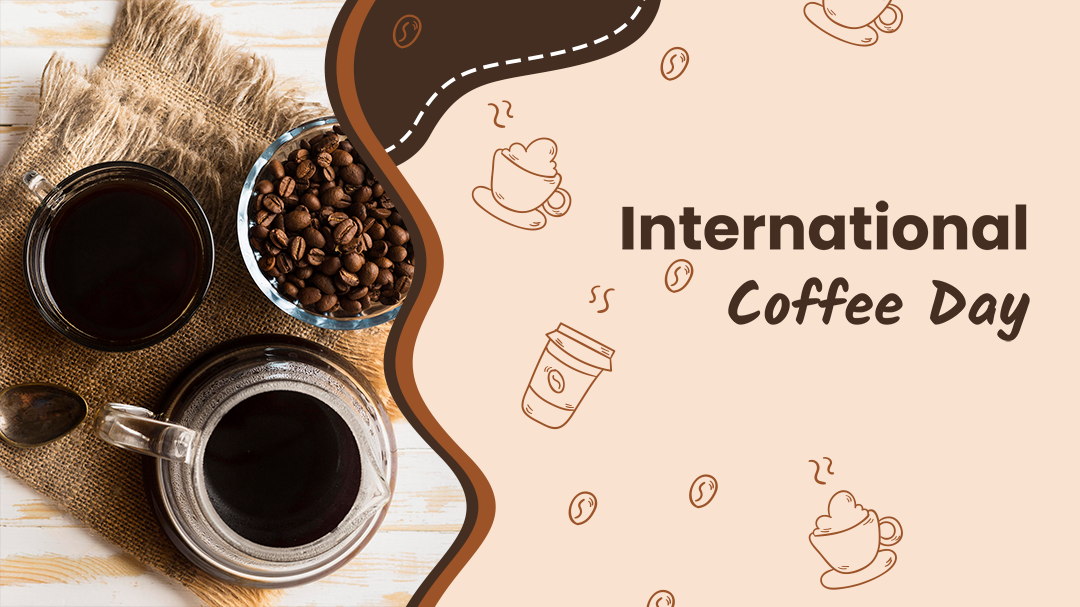 Great morning, Kabarangay! Our days wouldn't be as great as it is if we couldn't start them with a cup of hot coffee.
Due to its high caffeine content, coffee can help us to feel less fatigued, boosts our energy levels, burns our fat faster, and improve our overall health and well-being. It can also assist with memory, mood, response speeds, and other aspects of mental function. Despite the fact that coffee has many health advantages, it is still essential to consume it in moderation in order to prevent side effects.
In addition, we should also restrict the quantity of non-nutritious additives like cream and sugar that we love to add in our cup of joe in order to avoid having a high blood sugar level.
Whether it is a sizzling summer season or rainy weather, nothing can stop Filipinos from enjoying a cup of this addictive beverage that's why it only seems sensible that we have an international coffee day to honor this fact!
International Coffee Day
International Coffee Day is being celebrated on the 1st day of October every year. For coffee enthusiasts, it's a worldwide holiday to unite and celebrate this fun holidays for their passion for the drink while also showing support for the farmers who depend on the crop for their livelihood. The event's goal is to increase public awareness of the hard work done by people in the coffee business and to encourage the use of fair trade coffee as a commodity.
Here are some of the ways on how you can enjoy the coffee day while honoring our local farmers, roasters, baristas, and traders:
1. Start your day with a cup of coffee
Coffee is often the first thing people have when they get up in the morning, and for many, it provides enough energy to carry them throughout the busy day. Coffee's aroma and flavor may provide some solace and comfort.
Aside from this, the caffeine in coffee may also help you feel more rested and ready to work if you haven't had enough sleep. In fact, having a hot cup of coffee may do wonders for your spirit, especially if you live in a chilly environment. Prefer to have some cold beverages? It's also possible to have your favorite coffee drink iced if you reside in a warm area!
Due to the wide range of coffee flavors, roasts, and additions available on the market, people can now enjoy and tailor their beverages to their precise tastes.
2. Know the history of international coffee day
This might sound surprising to some but International Coffee Day was only being celebrated recently. In fact, the International Coffee Organization or ICO agreed to make a day to honor all coffee lovers in 2014 although it was only in October 1, 2015 when the first Coffee Day was introduced in Milan by ICO and its 75 Member States. However, at that time, national coffee days were still being observed at different dates across the globe.
What is International Coffee Organization and how has the National Coffee Day turned into a global celebration?
The International Coffee Organization or ICO is an intergovernmental organization that works to create a sustainable coffee market while also helping to alleviate poverty in the developing nations that grow coffee.
Meanwhile, the term International Coffee Day was originally coined in 2009 by the Southern Food and Beverage Museum to promote their inaugural New Orleans Coffee Festival news conference. This was made in order to raise awareness of the beverage, several businesses provide special deals, freebies, and discounts, as well as launching social media campaigns in fostering the coffee industry.
3. Visit your favorite coffee shops
Drinking coffee becomes better when you have it with your friends, family, or loved ones. On International Coffee Day, many coffee shops provide a free cup of coffee, so make sure to join the craze and enjoy a free cup of joe.
Plan ahead and enjoy your café-hopping on October 1st! Here are some great coffee shops that you must include on your list:
The Coffee Project
Despite being a new entrant, Coffee Project has already made a name for itself because of its specialty coffee and their instgrammable interior decor. As of 2014, there are 14 locations of the coffee chain, and more are planned for the rest of the year. The Coffee Project blend, which is a combination of Arabica and Robusta coffee, is their trademark drink, while the Vietnamese latte is their best-selling beverage.
Manila's Best Coffee
Manila's Best Coffee is a good choice for people looking for a locally brewed coffee experience. Contrary to popular belief, the company's coffee beans aren't produced in Manila; instead, they're obtained from other parts of the country, including Baguio, Batangas, and Laguna.
Customers at Manila's Best have the option of ordering coffee or non-coffee beverages. The distinctive tastes include caramel otap, chocolate lakatan, and even spicy chocolate labuyo. The names, on the other hand, are more Filipino-sounding. However, the blended java chip and the hot red velvet macchiato are the most popular options. Aside from baked products, they also offer local delicacies from different regions.
4. Take home your favorite coffee beans
From seed to plant to fresh coffee bean, coffee beans go through a lengthy process. The bean begins to deteriorate quickly as soon as it is crushed up so it would be a haven, especially for coffee-lovers to be able to take home their favorite coffee beans.
It's totally cool that Coffee Project sells great coffee beans that you can order even you are at home. You can choose from their Laos Arabica, Benguet Arabica, Sumatra Mandheling, and Vietnamese Arabica Beans. Make sure to grab one this October 1st and revel the aroma and the flavor of freshly brewed coffee while savoring the freshest cup possible!
5. Raise awareness about coffee growers
The primary goal of International Coffee Day is to raise awareness about the plight of coffee farmers throughout the world and encourage fair trade practices. This day is set aside to honor the millions of growers across the world who go above and beyond to provide us with quality coffee.
You can raise awareness about coffee growers on this day by learning about the history of this aromatic crop and share them with your friends. You can also try different kinds of coffee and meals prepared with coffee beans or organize numerous activities in local coffee shops and chain stores.
Coffee is definitely an "essential" in our daily lives so make sure that with every sip of your favorite blend, you also appreciate and remember our local farmers and coffee growers who work hard every day to provide us the quality and best coffee in the world.
Related Articles:
***
For more information about the affordable house and lot for sale of Lumina Homes, please contact (0917) 629 6523.

Try our Home Loan Calculator
Loan Calculator
Try Lumina Homes' loan calculator and get an estimate computation for your preferred Lumina property and home model.