Best Salary Loans in the Philippines for Financial Emergencies
30 May 2023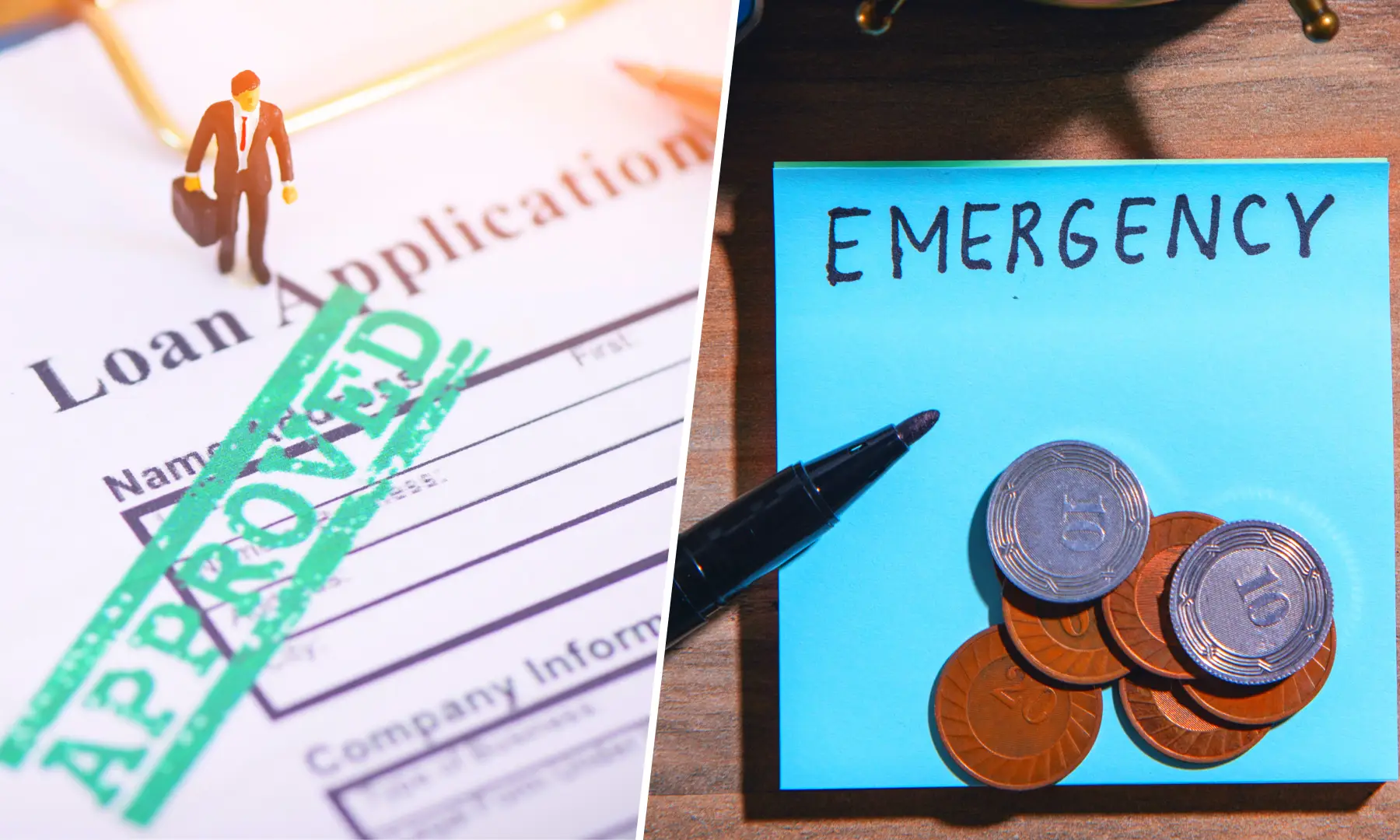 When faced with an impending financial emergency, availing of a salary loan is the go-to among many Filipinos. After all, numerous financial institutions offer online applications sans the credit history checking, which are also often approved if you meet the criteria.
This makes salary loan applications in the Philippines very convenient when the situation calls for it. That is to say, salary loans help in the event of a family member's hospitalization, or when you have pending and urgent bills you can't pay at the moment.
But before availing of a salary loan, it is good to first know what it is and which salary loan providers can give you the best offers corresponding to your present financial needs.
What exactly is a salary loan?
Also called a payday loan, salary loans in the Philippines are short-term loans that will be based on an employee's monthly salary. Typically, the loan amount shall cover two months' worth of wages that an employee receives from his or her regular job. Salary loans are best during uncertain times when an individual is short on money, and his paycheck is still several days away, making a salary loan application easily accessible and dependable during such times.
Salary Loan in the Philippines 2023: Where to Apply?
In no particular order, below is a list of salary loan providers in the Philippines upon which you can consider applying to fulfill your financial needs in an emergency situation.
Social Security System (SSS) Salary Loan
Arguably the most familiar salary loan provider is the government-run Social Security System or SSS. Aside from being a huge source of funds for future retirement, SSS is also highly dependable for salary loan applications. With just a 10 percent interest rate per annum, an SSS salary loan is an affordable means to fund your urgent financial obligations. SSS can lend you up to two months' worth of your monthly salary deduced as the average of your total annual income, which will be rounded to the following higher monthly salary credit. You can also apply for a certain amount, but the lower amount is likely the one that SSS will approve. You can either apply for a salary loan online or through the nearest SSS branch.
Pag-IBIG Multipurpose Loan (MPL)
While this is not exclusively for salary loans, Pag-IBIG's MPL is yet another option worth considering to get your preferred loan from a government-run national savings program. A Pag-IBIG member can avail of up to 80 percent of their Pag-IBIG regular savings. On top of this, processing can be done in as fast as two days, which is perfect for financial emergencies. The main requirements are as follows: a multipurpose loan application form, one valid ID, and proof of income with a one-month payslip duly signed and authenticated by the company's signatory.
Maybank Salary Loan
With flexible payment terms of 12 to 36 months with a loan amount from ₱15,000 to ₱500,000, Maybank is a good choice for private employees in need of a personal loan to help cover immediate financial expenses. To avail of Maybank's salary loan, the applicant must be employed by a Maybank-accredited company and must be at least 23 years old upon application. With a one-year tenure, the gross monthly salary must be ₱15,000. With a two-year tenure, meanwhile, the gross monthly salary must be at least ₱10,000.
Blend PH Salary Loan
Another salary loan provider you can consider is Blend PH. If your employer is a partner company of this bank, you can guarantee approval of a salary loan under short repayment terms, effortless application, and low interest rates, provided you meet the eligibility requirements. The loan amount you can avail of ranges from ₱10,000 to ₱25,000; interest rate of 1 to 3 percent monthly; short payment terms of 1 to 6 months; and a guaranteed fast processing within 48 hours.
Security Bank Salary Advance Loan
Security Bank's Employee Salary Advance or eSALAD is a digital loan facility that enables employees from eSALAD-accredited companies to make a salary advance under short-term financing. Qualified applicants will then receive their loan proceeds via their bank account. For monthly payments, an automatic salary deduction will be applied twice a month. Depending on a borrower's payroll salary credits, he or she can avail of a loan amount of ₱10,000 to ₱2 million.
Tala Loan
If you need money urgently and your paycheck is not going to be available anytime soon, a salary loan from Tala using their mobile application is one of the fastest ways. You can borrow up to ₱25,000 in an instant and repay your dues within 61 days. Application requirements? Just one valid ID, a minimum age requirement of 18 years, your smartphone, and Tala's mobile app installed on your phone and you're good to go, no documents or bank records are necessary!
Cash Mart Loan
Cash Mart Loan is a Singaporean online lending company providing fast cash loan services to qualified applicants for nearly 50 years, which is a testament to its legitimacy and trustworthiness as a lending provider. After a day of processing, you can receive a loan amount of up to ₱50,000 and low interest rates depending on your chosen repayment term. You can fill up an online salary loan application form and expect a call from a Cash Mart representative therafter to confirm your eligibility.
Welcome Finance Salary Loan
Welcome Finance, a subsidiary of Welcome Financial Group of Korea, offers both an easy and fast application process online anytime, anywhere. Processing time only takes within 24 hours and, if you qualify, can avail of ₱20,000 to ₱500,000 salary loan amount. You should be at least 21 years of age and under 65 years old upon loan maturity, with at least one-year tenure, and a minimum gross monthly income of ₱40,000.
Salary and personal loans are considered good debts as they are intended to fund urgent financial expenses. These salary loan providers we mentioned above are legitimate and helpful to fulfill your financial needs under easy terms, fast processing, low interest rates, and more.
Meanwhile, if what you're currently looking for is to buy an affordable house and lot for sale from your accumulated salary savings through the years, then Lumina Homes is the ideal housing brand to avail of a house and lot in the Philippines that are both affordable and of guaranteed quality.
For your urgent affordable house and lot inquiries, speak to an accredited Lumina seller to assist you and your concerns via our website or social media accounts. We are genuinely excited to help you become a certified Lumina homeowner in a conveniently located neighborhood!

Try our Home Loan Calculator
Loan Calculator
Try Lumina Homes' loan calculator and get an estimate computation for your preferred Lumina property and home model.