Benefits of Buying Unfurnished House and Lot
19 January 2023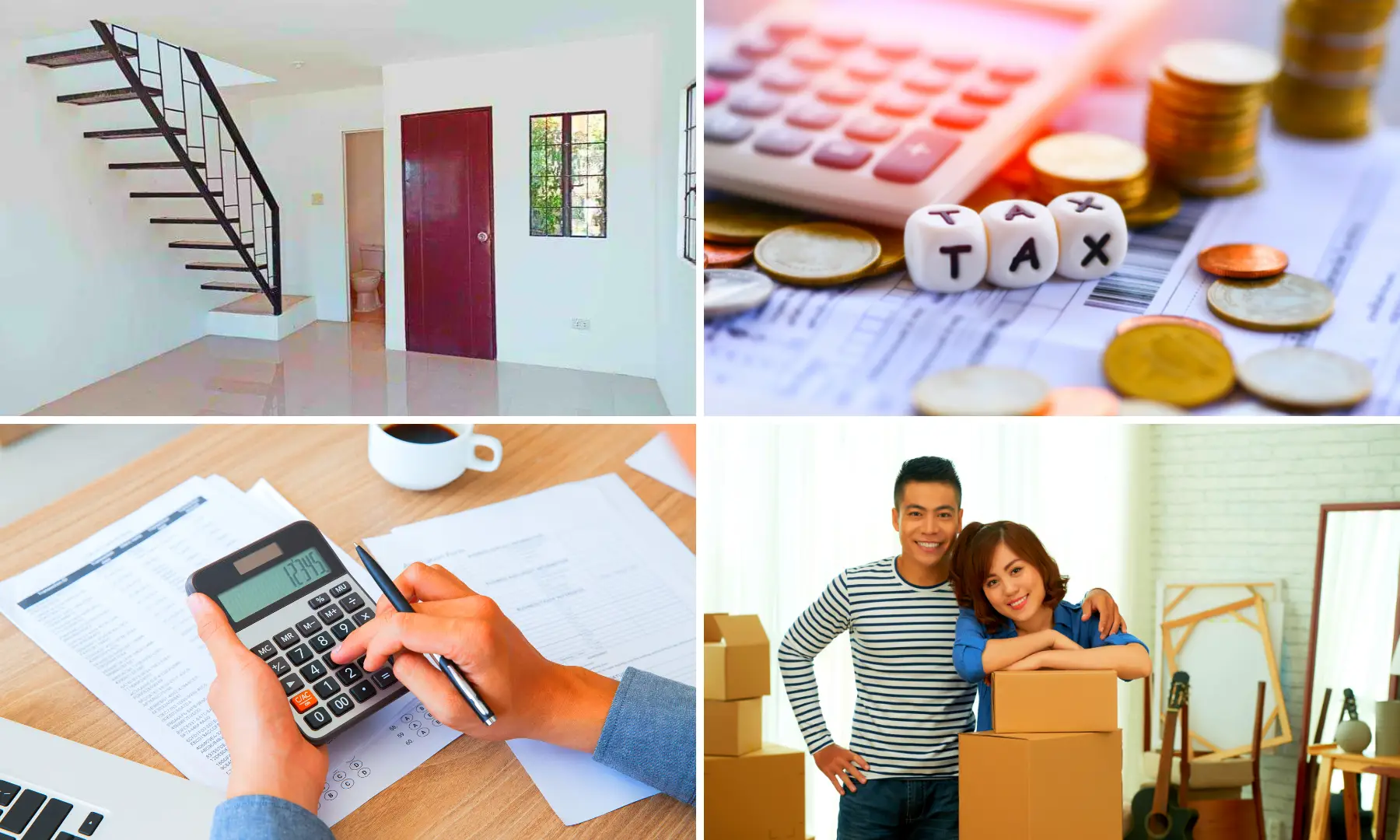 Many individuals find that real estate investment is a fantastic side business opportunity. In particular, this is true if you want to take advantage of the wealth-building potential of a long-term investment in the same property via the process of capital appreciation. It's possible that you may lose money on your property investment if anything goes wrong.
As a result, many financiers are on the lookout for new opportunities. For a number of reasons, real estate ranks high among the best choices. It's a good idea to put your money into this dynamic business because of the many benefits it gives, some of which are more obvious than others.
Buying Unfurnished House and Lot in the Philippines
Location, conveniences, builder name recognition, quality of materials, and accessible services are just a few of the variables that influence a home's value. The house's market value is also affected by how far along in the process of completion or how ready it is to be moved into. Used most often in "fully furnished," "semi-furnished," and "unfurnished" sections of real estate listings.
As you aim to make a profit from the sale or rental fee of your house and lot in the Philippines, it's important that you choose the option that provides the most return on investment. In light of this, you may be debating whether or not to leave your unit fully furnished when selling it.
What to expect in an unfurnished property?
Since this article focuses on unfurnished property investment, it's important that you deduce first what an unfurnished house and lot means.
As the name implies, an "unfurnished" property unit does not include any furniture. Nonetheless, it doesn't imply there's absolutely nothing there. Even if the home is not equipped, it should still include basic fixtures like white goods, flooring, kitchen sink, bedroom, bathroom, window coverings, etc.
Benefits of Investing in an Unfurnished Property
For individuals or families searching for a permanent residence in the Philippines, buying an unfurnished home and lot offers several advantages. Aside from this, it is also a perfect affordable house and lot investment for real estate investors.
Lesser total mortgage loan
You might save money on your mortgage by choosing unfurnished apartments or houses. If an unfurnished room is rented out, the tenants may get their own renter's insurance to cover their goods. This reduces the owner's insurance expenses.
Cheaper taxes and insurance cost
Property taxes and insurance may also be much more affordable for an unfurnished home. Owners of unfurnished rental homes might save money on insurance by requiring tenants to insure their own possessions.
Doesn't require many inspections from owner
Since the turnover rate of tenants is smaller and fewer concerns are need to be addressed unlike in a fully furnished apartment, owners and property managers of unfurnished units may demand less attention.
Gives a greater sense of belonging
Tenants who equip their own apartment's interior design tend to stay there for longer and be more reliable tenants overall. If vacancy rates drop, your investment returns may become more stable and predictable.
Less risky than equities
Investing in real estate, especially those that don't have their own furnishings, is a safer bet than the stock market because of the market's tendency to consistently increase in value. Unlike equities, real estate's price is less likely to fluctuate drastically.
Drawbacks of Purchasing a Not Furnished Property
Unfurnished houses aren't the best choice for students or working professionals on a short-term stay who need to travel often because of the hassle they might cause while packing up and leaving. Nevertheless, it's important to note that purchasing an unfurnished home isn't without its negatives.
Lesser rental price
Rental costs for unfurnished homes will always be lower than those for furnished homes. As a consequence, the property's total income and the pace of rent increases are both reduced.
Shouldering the costs of damaged walls or fixations
Indeed, this is a common occurrence. It is inevitable that, while moving furniture in and out of a house, even the most skilled movers may ding a wall when installing a water heater or door jamb. Property owners may be able to recoup some of the expenses associated with this kind of damage by withholding all or part of a security deposit or by reaching an agreement with the moving company.
How to Profit from Unfinished Property Investment
There are several factors in which you can earn income from an affordable house and lot for sale that is unfurnished.
1. Cash Flow Profit
In this category, investors buy unfurnished house and lot in the Philippines with the intention of turning them into rental properties. After then, renters become a source of revenue for your business. Other types of real estate outside apartment buildings that may provide positive cash flow include storage facilities, office and retail spaces, and rental homes.
2. Ancillary Real Estate Investments Income
In certain cases, this may provide substantial earnings. Investments in real estate may generate additional revenue via many means, such as installing vending machines in partially constructed office buildings and rental units. This involves starting smaller enterprises inside a bigger real estate project. They let you make money off of a receptive yet rather confined audience.
3. Real Estate Appreciation
That's what takes place when a shift in the housing market causes a property's value to increase. The area immediately next to your home, for instance, can see an increase in traffic or a decrease in available land. It's possible you made some upgrades to the home in order to increase its marketability. Appreciation in real estate is a risky venture because of its unpredictability. Gaining a steady stream of revenue from your investments is a hazardous endeavor if you don't know how to compute the market value of your investment.
4. Real Estate-Related Income
Brokers and other real estate professionals often earn this amount annually. They could earn fees from the sale of unfinished houses they've helped customers sell, either to wholesalers or to other investors. Real estate management companies are often given a percentage of the rent as compensation for overseeing the property's day-to-day operations.
Many developers in the Philippines offer unfurnished households but not all of them have the best location for your investment.
Lumina Homes, the Filipino's trusted brand in economical housing, are built in strategic locations-- in different cities and municipalities-- all over the country giving you and your tenants the highest accessibility, convenience, and movability possible in the area.
Its affordable house and lot for sale are perfect for first-time investors or those who want to get a long-term real estate investment in the country.
Discover our wide range of home model units ideal for your real estate investment and follow our next post on our social media platforms. Hurry and get your home reservations now!

Try our Home Loan Calculator
Loan Calculator
Try Lumina Homes' loan calculator and get an estimate computation for your preferred Lumina property and home model.