5 Ways to Calculate Market Value of Property in the Philippines
21 September 2022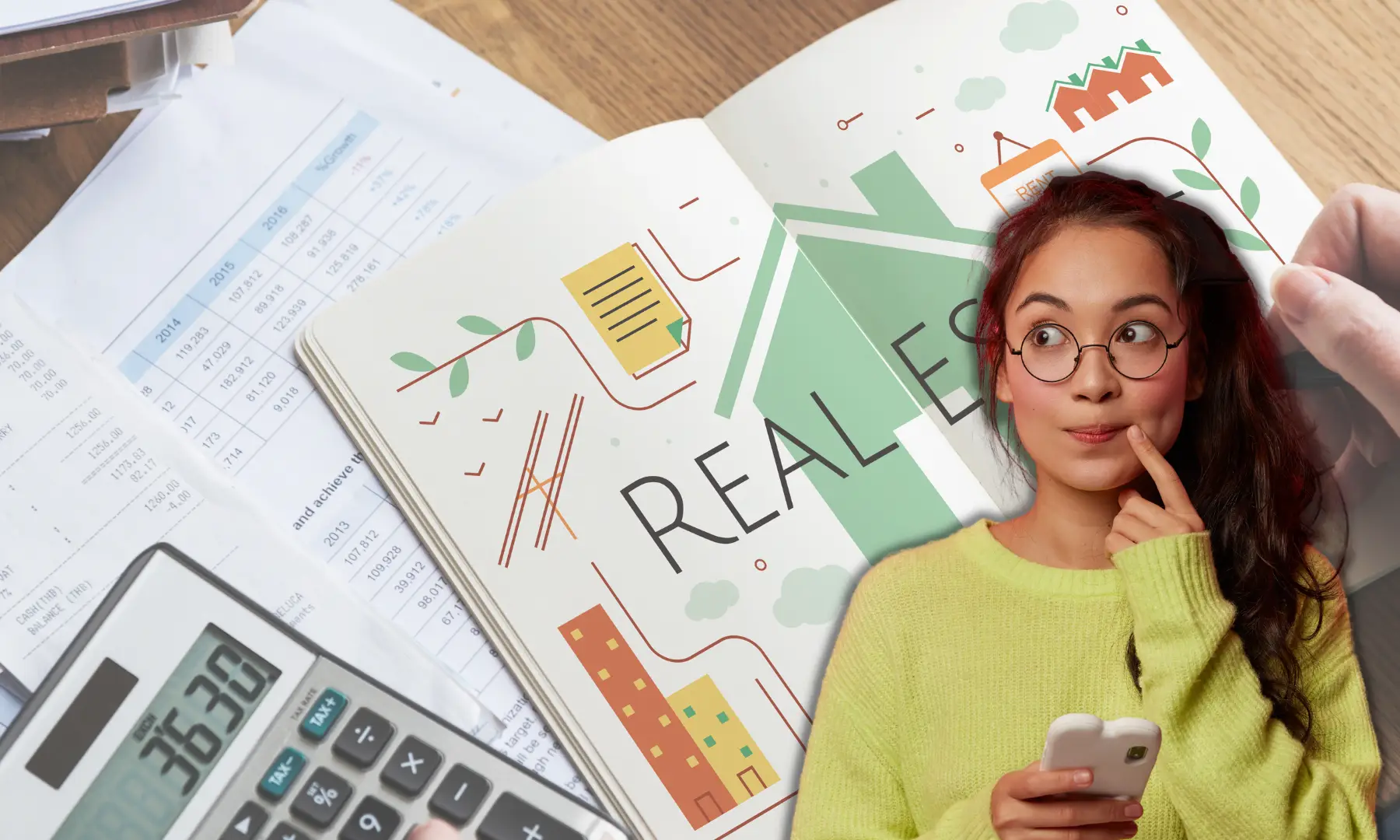 Have you ever wondered why real estate investment is one of the top-tier ways how you can secure money growth? If done right, the potential of earning from this investment decision guarantees upside potential. However, real estate property changes in value over time. Right after purchase, real estate values can increase (appreciate) or decrease (depreciate) for certain factors. The property's structural condition can mainly affect the value as well as the current developments in its location and surrounding areas.
If you're interested to buy real estate properties as an investment, you must know how valuation works. This can definitely help you make smart decisions in the long run. Usually, you'll seek real estate appraisals from professional appraisers to know the value of your property. This is the process of developing an opinion about a real estate property to determine its price and market value. Hence, if you have plans to sell your own property or considering starting a real estate investment, having knowledge of how real estate appraisers get the prevailing market value of a property would be great.
5 Real Estate Valuation Methods in the Philippines
For real estate brokers, knowing how to appraise the value of real estate properties is one of the most important skills to have. Although property valuation is best left to certified professionals, owners or potential buyers like you can benefit from working knowledge of it. The following are five of the most commonly used approaches to valuation.
1. Cost Approach
First on our list is using the cost approach. The value of a property is estimated by calculating how much it would cost to rebuild it. Also, land and construction expenses are specifically included in the estimate.
Usually, land value is determined by the market value of the area in which it is located. In contrast to the zonal value established by the government, the market value is based on current market conditions. In the case of house and lot values, it is much better to determine the value of the land and the building separately before adding them together to get the property value.
2. Sales Comparison Approach
Next is the sales comparison approach. Through this method, the value of a property is determined by comparing its selling price to that of similar and actual selling prices happening, recently sold properties within the same geographical region. An appraiser will use sales data in order to determine the value of the property in question, which should include at least three properties. In assessing a property's value, price adjustments may be necessary. There may be a price reduction when the comparable property does not contain a feature or two that the target property does. Therefore, if the subject property has a valuable feature that is not found in the other property, its value will increase.
A typical buyer would always compare the asking prices and tries to purchase the property that meets their requirements and preferences at the lowest price. Hence, real estate brokers, agents, appraisers, and public records are all sources of accurate data on actual sale prices in the same local area. Licensed real estate appraisers will describe the important details of each comparable sale in the appraisal report and determine an indicator of value that is representative of the property under consideration.
3. Income Capitalization Approach
The next method is the income capitalization approach. Income-generating properties, such as apartments, office buildings, and shopping centers, are often valued using this method. A property's value is determined by its potential gross income based on its expected future benefits.
The value of commercial and investment properties is usually determined by income capitalization. This approach is generally considered to be the most applicable valuation technique for income-producing properties, where sufficient market data exists to provide the necessary inputs and parameters. This approach is intended to directly reflect or model the expectations and behaviors of typical market participants.
Using this approach, the commercial income-producing property and its income stream can be accounted for as a value indicator. By applying capitalization rates or revenue multipliers to the first-year Net Operating Income, this can be accomplished. The Net Operating Income (NOI) is gross potential income (GPI), minus vacancy/collection loss (= Effective Gross Income) minus operating expenses (but excluding debt service, income taxes, and/or depreciation charges applied by accountants).
4. Discounted Cash Flow or DCF Method
In a similar way to income capitalization, the discounted cash flow method estimates the future value of an investment by predicting its profit. However, the Discounted Cash Flow approach primarily relies on future cash flow projections.
Investing in real estate involves determining whether future cash flows will equal or exceed the initial value by analyzing the present value of money. An opportunity is typically considered if Discounted Cash Flow exceeds investment cost since it could potentially result in positive returns.
5. Gross Rent Multiplier Method
Based on the ratio between a property's price and its gross income, the Gross Rent Multiplier (GRM) valuation method calculates the property's potential value. It is generally used to determine which properties have a low price in relation to their potential market-based income. Suppose your commercial property generates Php800,000 in gross rent each year and you purchased it for Php5 million. Your GRM would be 6.25.
That is to say, it will take approximately six years for the property to pay off its purchase price. As a general guideline, you should have a GRM between four and seven. That way, you can get the maximum amount of rent as quickly as possible.
How Can Real Estate Valuation Help You Get the Most of Your Property's Worth?
Real estate valuation plays a critical role in defining how much a property would sell. As a real estate buyer or investor, knowing how the process works can aid you in leveraging your property's worth while helping you avoid bad deals and mistakes.
Lumina Homes: A Surefire Investment That Grows
Lumina Homes is a credible residential developer that produces affordable house and lots for sale across the Philippines. Our home units come in affordable price ranges and can still be paid through flexible payment schemes like Pag-IBIG Housing Loan, Bank Financing, and In-House Financing.
Hence, if real estate sounds interesting, or if you're looking for an affordable house and lot for permanent residency, Lumina Homes got you covered! With an excellent track record as a developer of affordable yet built-to-last houses, your investment will surely grow. We have over 50 projects in key locations nationwide and soon, more projects are on their way to provide Filipinos with housing programs they can afford.
Waste no more time and chat to one of our licensed sellers. Reserve your unit today and start investing!

Try our Home Loan Calculator
Loan Calculator
Try Lumina Homes' loan calculator and get an estimate computation for your preferred Lumina property and home model.