9 Simple Ways to Go Green with Your Cleaning Routine
3 April 2023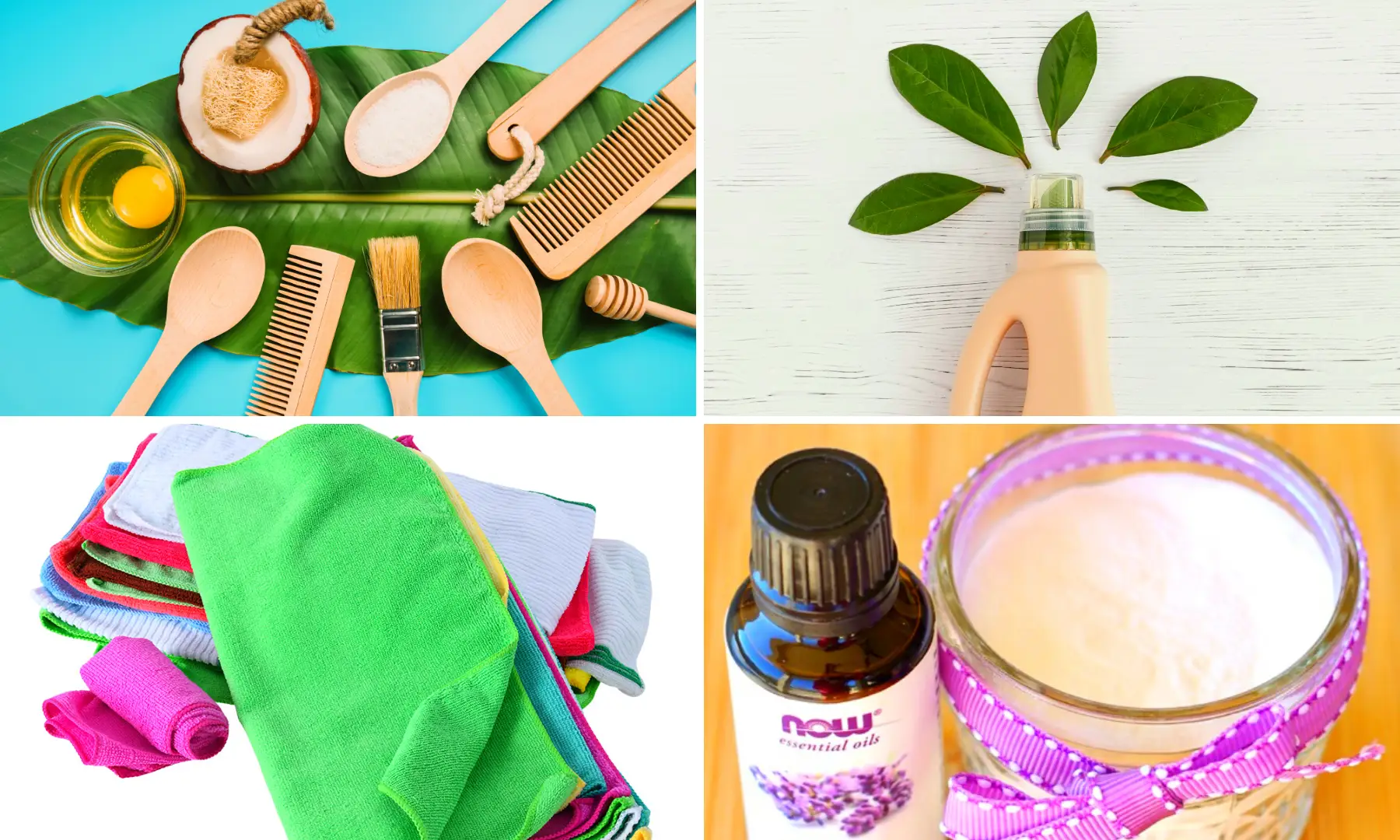 Whether you live in a luxury condo or an affordable house and lot property, cleaning is an essential task. But it doesn't have to harm the environment. In fact, there are many eco-friendly options that you can use to clean your home while protecting the planet.
So, if you want to help reduce environmental impact, check out our best tips for creating a green cleaning routine.
Eco-Friendly Home Cleaning Hacks and Tips You Can Try
Creating a green cleaning routine doesn't have to be complicated. By using eco-friendly cleaning products and simple ingredients, you can clean your home while protecting the environment and your indoor air quality.
Here are some cleaning hacks and tips you can try at home.
Mix Baking Soda with Essential Oil
Baking soda is a natural abrasive and deodorizer that can clean and freshen many surfaces in your home. Mix baking soda with your favorite essential oil and sprinkle it on your carpets, then vacuum it up to deodorize them to remove pet odors. You can also mix baking soda and water to create a paste that can scrub away soap scum in your shower.
Switch to Eco-Friendly Laundry Detergent
Traditional laundry detergent can be harsh on the environment and your clothes. Switch to an eco-friendly laundry detergent that is non-toxic and gentle on fabrics. You can also use diluted white vinegar as a fabric softener to remove odors from your clothes.
Consider Reusable Cleaning Cloths
Instead of paper towels, invest in reusable cleaning cloths made from sustainable materials like bamboo or organic cotton. You can turn old clothes into cleaning towels if you're tight on budget. You can wash and reuse them, reducing waste and saving you money, too.
Create Your Own All-Purpose Cleaner
Making your own all-purpose cleaner is easy and eco-friendly. Mix two tablespoons of distilled white vinegar with one teaspoon of dish soap and a few drops of your favorite essential oil in a spray bottle filled with warm water. This cleaner can be used on most surfaces in your home.
Ditch the Dryer Sheets
Dryer sheets are full of chemicals and can harm the environment. Instead, use dryer balls made from natural materials like wool to soften your clothes and reduce static. Also, you can add a few drops of essential oil to the dryer balls to make your clothes smell fresh.
Polish Your Toilet Bowl with Diluted White Vinegar
Diluted white vinegar is an excellent natural cleaner that can be used to clean your toilet bowl. Pour a cup of diluted vinegar into the bowl and let it soak overnight. Scrub the bowl with a toilet brush, then rinse clean in the morning.
Clean Stainless Steel Appliances with Hydrogen Peroxide
Stainless steel appliances can be difficult to clean without leaving streaks. Mix hydrogen peroxide and water in a spray bottle and spray the appliance. Use lint-free cloths or lint rollers to wipe clean, then buff with a dry cloth to restore the shine with no elbow grease.
Freshen Your Home with Citrus Peels
Instead of using air fresheners that contain harsh chemicals, use citrus peels to make your home smell fresh. Place the peels in a pot of hot water and simmer on low heat. The steam will release the natural oils from the peels, filling your home with a pleasant scent. You can also use lemon juice or coffee beans to eliminate the filthy house smell.
Clean Your Vacuum Cleaner Using Uncooked Rice
Over time, your vacuum cleaner can become clogged with pet hair and dust. To clean it, unplug the vacuum and pour a cup of uncooked rice into the bag or canister. Turn on the vacuum and let it run for a few minutes. The rice will scrub away dirt and debris, leaving your vacuum cleaner clean and fresh.
Benefits of Using Eco-Friendly Cleaning Products
Having a house and lot in the Philippines can sometimes be frustrating. You need to clean your home regularly because dust and dirt pile up quickly due to the tropical climate. However, most eco-friendly cleaning products are quite expensive.
But with resourcefulness and diligence, you can still go green using products that are already available in your home. Moreso, you can enjoy numerous benefits of using these eco-friendly cleaning products.
Protect Your Health and Wellness
Typical cleaning products contain harsh chemicals that can harm your health. These chemicals can cause respiratory problems, skin irritation, and other health issues. But, eco-friendly cleaning products are made from natural active ingredients that are safe for you and your family.
Protect the Environment
Traditional cleaning products contain active ingredients that can pollute the air and water, harm wildlife, and contribute to climate change. Meanwhile, eco-friendly cleaning products are made from sustainable and biodegradable ingredients, which are safe for the environment.
Save Money
Eco-friendly cleaning products can help you save money in the long run. Traditional cleaning products can be expensive, and you may need to use more of them to get the job done. Also, eco-friendly cleaning products are often more concentrated, so you need fewer products to get the same results. Thus, it's a valuable investment.
Reduce Waste
Eco-friendly cleaning products often come in reusable or recyclable packaging, reducing waste. Traditional cleaning products come in plastic containers that often end up in landfills, contributing to environmental pollution.
Improve Indoor Air Quality
Traditional cleaning products can emit harmful fumes that can affect your indoor air quality. Eco-friendly cleaning products are made from natural ingredients that are safe to use indoors and won't emit toxic fumes.
Safe for Pets
Traditional cleaning products can be harmful to pets if ingested or inhaled. Eco-friendly cleaning products are made from natural ingredients safe for pets, reducing the risk of illness or injury.
Gentle on Surfaces
Traditional cleaning products can be harsh on surfaces, causing damage or discoloration. Eco-friendly cleaning products are often gentler on surfaces, reducing the risk of damage or discoloration.
Easy to Make at Home
Many eco-friendly cleaning products can be made at home using simple ingredients like vinegar, baking soda, and essential oils. This can save you money and reduce the need to purchase traditional cleaning products.
Support Sustainable Practices
Switching to eco-friendly cleaning products supports sustainable practices and helps reduce the demand for traditional cleaning products. This can encourage companies to develop more eco-friendly products and support the growth of the sustainable industry.
Lumina Homes is also an advocate of using eco-friendly products and materials to help save the environment. That is why we developed an environment-friendly community that promotes a sustainable and healthy lifestyle.
Besides building quality and affordable house and lot for sale, we made sure that our residential community is filled with greenery. We planted trees to provide shade and improve air quality. We also encourage our Lumina homeowners to use safe cleaning agents and products for the environment, families, and pets.

Try our Home Loan Calculator
Loan Calculator
Try Lumina Homes' loan calculator and get an estimate computation for your preferred Lumina property and home model.