7 Money-saving Tips for Concerts in the Philippines 2022
20 July 2022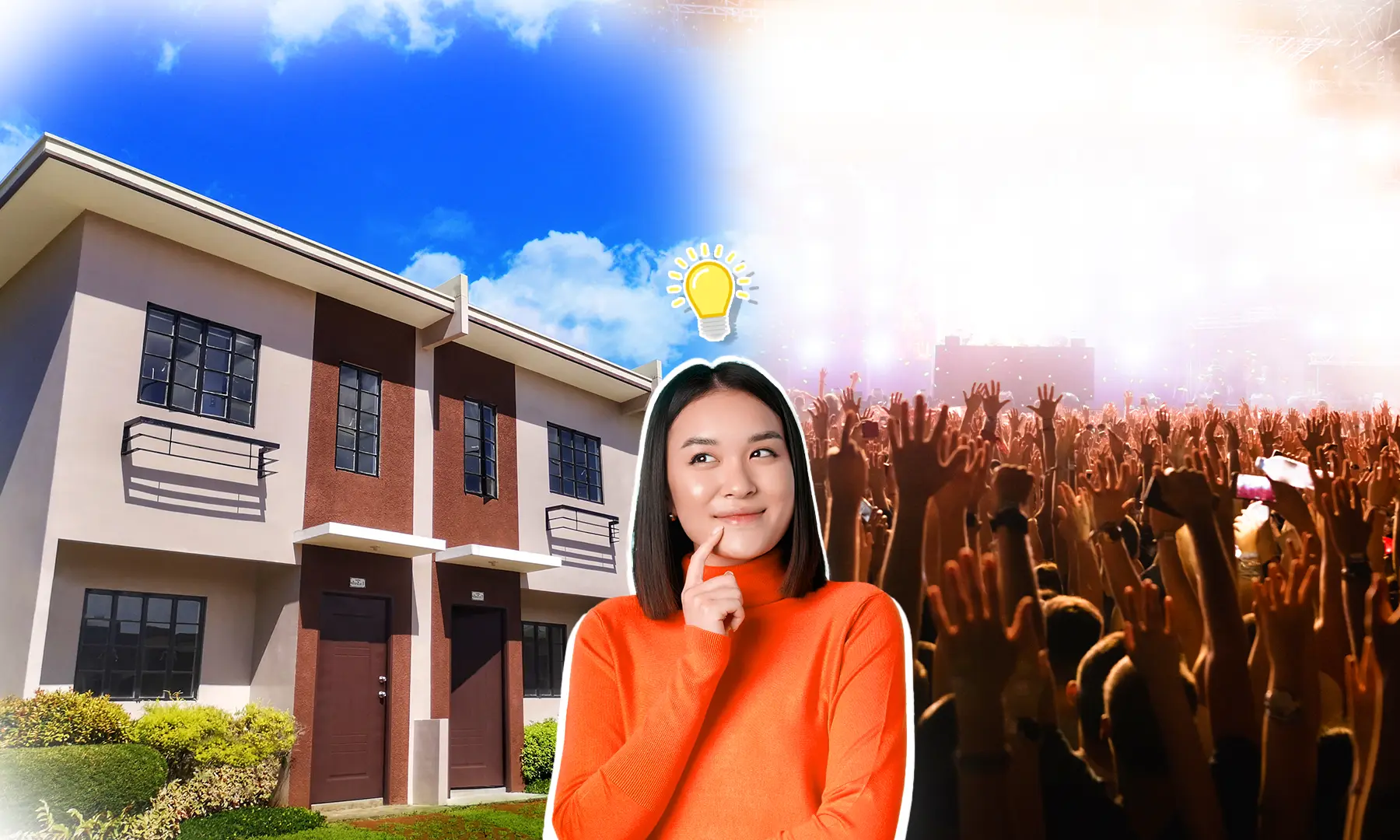 What did you miss the most before the pandemic, social activity-wise? Have you craved to play and ride your favorite rides at leisure parks? How about enjoying a swim in your favorite resorts and beaches? However, there is nothing quite like the feeling of kinship and excitement that attending concerts and music festivals can bring.
With the world opening up once again, the next question for you is are you ready for the barrage of concerts in the Philippines this 2022?
Foreign and Local Acts in the Philippines 2022
As more options are available on where to go and how to spend your time, concerts from both local and foreign acts are coming back to the Philippine Concert scene. In case you missed it, here are some artists who have announced that they will come or have already come to the Philippines as part of their world tour.
Foreign Concerts Happening in the Philippines 2022
1. Alanis Morissette

90s babies unite! Seven-time Grammy winner Alanis Morissette was among the very first who announced that they will return for a Manila concert. Happening on November 18, 2022, head to the Mall of Asia Arena to celebrate 25 years of Jagged Little Pill, her most iconic breakthrough album.
2. Avril Lavigne
If you had your pop-punk phase, you surely know about Avril Lavigne's Head Above Water World Tour on November o3, 2022. Did you know its tickets were already sold out in just a matter of a few hours? Enjoy the live performances of Complicated, Girlfriend, Losing Grip, and Sk8ter Boi. Experience the live music only in Smart Araneta Coliseum.
3. Boys Like Girls
Do you still remember when you sang your heart out to the songs Two is Better Than One, Thunder, The Great Escape, and party to Five Minutes to Midnight? Boys like Girls return to the Philippines for a two-day Manila concert occurring on October 10-11 2022 and a one-day Cebu concert starting on October 12, 2022. Listen to their live music inside the New Frontier Theater, Araneta City, and at the Sky hall Seaside Cebu respectively.
4. All Time Low
Can't get enough of your alternative music fix? Enjoy All Time Low Live in Manila will happen with special guest Chicosci will be on August 15, 2022. Get your SM tickets online via smtickets.com.
5. Westlife
Well-loved by their Filipino fans, the Irish boyband Westlife has been doing many concerts in the Philippines for years. Even after disbanding, Westlife continues to dominate live music front concerts happening in the Philippines. A perfect example of this distinction is that even as early as May this year, tickets are almost running out for their Wild Dreams Tour that will happen on February 20-21, 2023.
Happening in Smart Araneta Coliseum, general admission tickets start at Php 1,575, and SVIP tickets purchased are priced at Php 13, 650. Would you be singing to their songs out loud once inside the concert venue?
6. The Script
Are you still alive but barely breathing with all the good concerts happening in 2022? Well, this is another Manila concert you shouldn't miss! Celebrating their Greatest Hits World Tour 2022, Irish pop-rock The Script will sing their most popular songs live on Friday, September 23, at the SM Mall of Asia Arena.
7. Louis Tomlinson
Because of the high demand from Filipino fans, Louis Tomlinson's first World Tour-Philippine leg will now happen on the 16,000-strong capacity of the Smart Araneta Coliseum from the 2,000-filled capacity of the New Frontier Theater, even though both are situated in Quezon City.
8. LANY
Does your heart hurt so good knowing that LANY just added a fourth concert night to their Manila Concerts'stint this 2022? Due to popular demand, the November to Remember Tour of this band will be on the SM Mall of Asia Arena on the 11th, 12th, and 13th of November and the 15th of November 2022. Get your tickets from the livenation.ph website to get a chance to access their member's presale ticket prices!
9. The Maine
If you're looking for an intimate yet enjoyable Philippine concert experience, why don't you try attending The Maine Back in Manila concert? Set in the Skydome, at SM City North EDSA, tickets purchased include a meet and greet for all ticketholders for this exclusive one-night-only concert brought to you by PULP Live Manila.
10. Red Velvet
Kpop fans, rejoice! Representing the various Kpop girls manila concerts, Red Velvet will come to Manila very soon, specifically, this July! With their BE YOU The World Will Adjust event on July 22, at the SM Mall of Asia Arena. Sharing the love for a good melody, P pop acts Bini, BGYO, and Lady Pipay will also grace the show. Ticket prices range from Php 1,500 to Php 7,000. Hear Red Velvet – composed of Irene, Seulgi, Wendy, Yeri, and Joy – live as they sing their hit tracks like "Red Flavor," "Power Up," "Bad Boy," "Russian Roulette," "Peek-A-Boo," "Ice Cream Cake," and "Psycho."
11. NCT Dream and Shinee's Key
As part of the K-pop Festivals happening in the Philippines, lSmart Araneta Coliseum saw the coming together of Korean artists such as ALICE, Wei, NCT DREAM, and SHINee's KEY last May 29. It was a sea of Filipino fans waving their light sticks and banners at hand, as fans flocked to the event to see their biases.
7 Tips to Save Money for Philippine concerts
With all the excitement surrounding concerts, it can be said that it is an achievement just to be in the same space where your idols are performing in the flesh. However, in reality, what even makes attending concerts a memorable one starts not at the concert day itself, but even prior to buying the tickets for them.
We all know it's not easy to buy tickets; aside from the fact that there are limited slots, finding the means to get that ticket is also another aspect of what makes the concert experience one for the books. Hence, let us share with you these tips on how you can save money for Philippine concerts.
1. CREATE A BUDGET PLAN.
You can attend as many concerts as you can, provided that you can pay for the tickets, and other expenses related to them. But if you don't have that extra cash at hand, then it pays to create a budget plan on how you can come up with the budget you would need for the said concert.
Determine the logistics for the concert. How much would be the tickets? What will be your mode of transport? Will you consider staying the night at a nearby hotel, or not? Once you have determined these factors, you will now have a ballpark figure how much you must need to save or earn in order to get the full experience of your chosen concert.
2. TAKE ADVANTAGE OF PRE-SALE CONCERT TICKETS PRICES
There are production houses that can give their loyal clients special perks for the Manila concerts that they handle. Among these benefits are pre-sale prices which can help you save money and get tickets even before the general public. Be on the lookout for this kind of opportunity so you can enjoy concerts without breaking into a bank.
3. CONSIDER WHERE YOU'RE GOING TO SIT
Who doesn't want SVIP tickets, right? But these exclusive passes to any concert also entail a huge amount of money. If you want to save, you can opt to choose from other areas of the concert venue. After all, may you be in general admission, lower box, upper box, or even a VIP ticket with a backstage pass, you still belong to that specific group of people who can claim that have interacted with your favorite singers and performers.
4. BUY FROM A RESELLER
While we don't encourage you to buy from scalpers (people who sell concert tickets at higher prices), you can consider buying your tickets from reputable resellers. Who knows, they may have flexible payment plans so you don't have to save so much money for a short period of time, but rather, a prolonged one.
5. CHECK FOR OTHER WAYS TO WATCH THE CONCERT
Nothing beats witnessing your favorite performers live and in the flesh, but if you're not quite yet capable of doing that, then perhaps you can try watching them online. The pandemic made concert organizers think of ways to still hold concerts, hence, e-concerts, and pay-per-view screens are now an option made possible for Filipino concertgoers. Now, you don't need to get out of the safety of your homes, the concert will come to you by way of the screen.
6. JOIN A FAN CLUB
Do you want to have exclusive scoops and be updated with the latest concert news of your favorite artists, this is a surefire way to get them. Joining fan clubs not only allow you to be the first to know about the news of upcoming live events, but you can also get the opportunity to get access to your idols. Go ahead and enjoy the music with fellow fans.
7. JOIN CONTESTS

How can you really make a concert truly unforgettable experience without spending too much? When you win a contest for the concert tickets, of course! Usually, Filipino music radio stations offer up these prizes to their listeners as part of their marketing strategies. Hence, if you really want to see a concert without opening your wallet, then join as many contests as you can!
Filipino music concert scene: Money worth spending for
The Filipinos are a talented bunch of artists and performers, that's why they know how to spot talented artists and performers as well. That's why they spend their hard-earned money on concerts for both local and foreign acts.
Saving money for these concerts is not easy, that's why consider it a training ground when you need to buy your own residential house and lot. Don't worry, Lumina Homes share an appreciation for the arts and music. In fact, we have created eSpacio, safe spaces where communities can thrive. So may it be a concert, a music festival, or even just bonding time with family and friends, you are welcome here. For further details, please contact us.

Try our Home Loan Calculator
Loan Calculator
Try Lumina Homes' loan calculator and get an estimate computation for your preferred Lumina property and home model.