10 Safety Tips in Attending Concerts
11 December 2021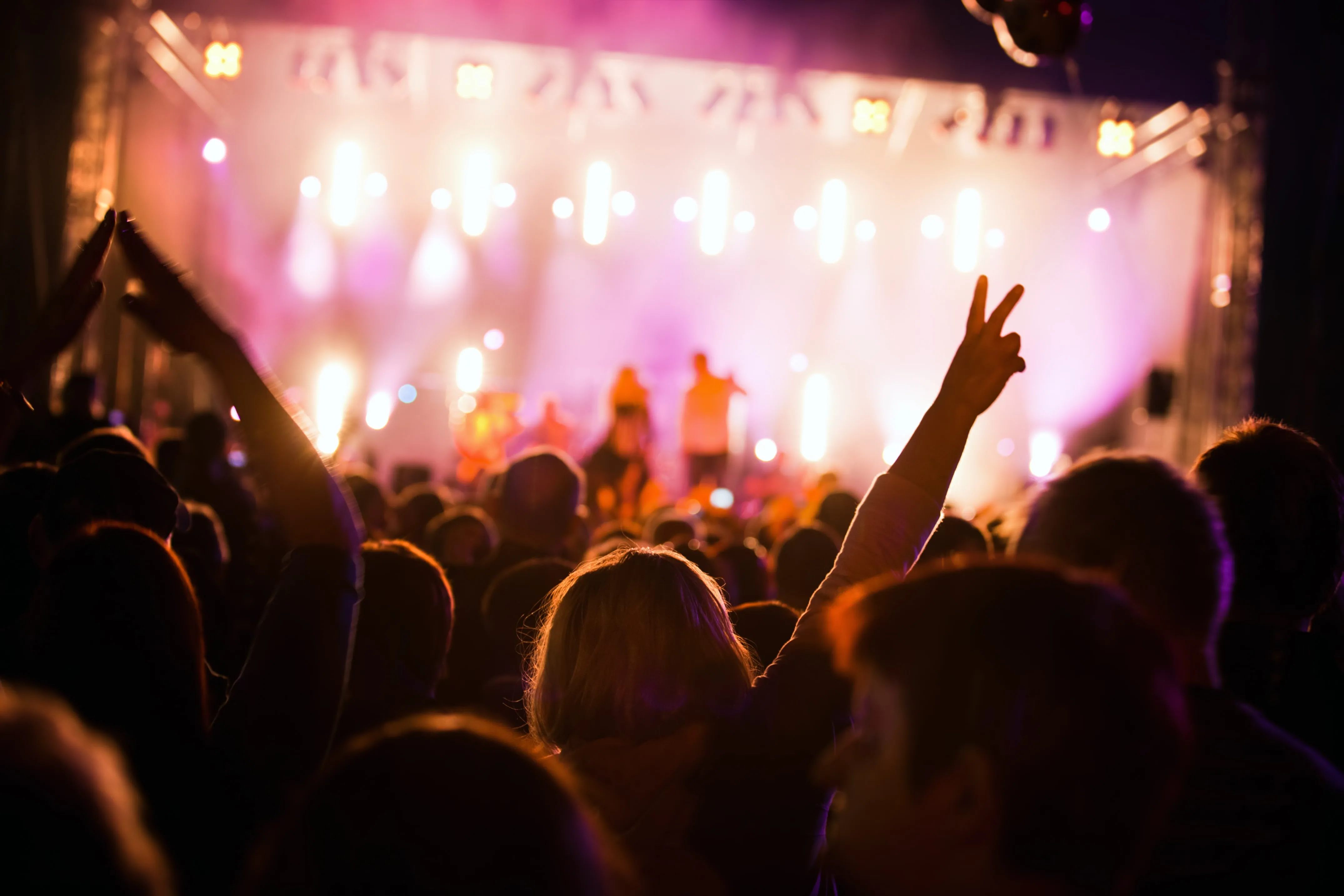 Although the pandemic is still ongoing, the world has made significant progress since it began in March 2020. With 23 vaccines licensed for use around the globe, 11 of these vaccines against COVID-19 are approved for use in the Philippines. But even though we were able to produce vaccines against it, SARS-CoV-2, the coronavirus that causes COVID-19, seems to be here to stay. Thus we must progressively adapt our lifestyles to its presence.
As the pandemic restrictions and lockdown continue, many of us are anxious to go back into our pre-pandemic routines, including attending major, exciting events like a music festival, sporting events, and concert performances.
But how can you attend events while keeping out the risk of getting infected or exposed to the novel COVID-19 virus and yet enjoy these festivals, fairs, and concerts?
Let's take a look at some of these safety measures that you should observe and remember when you find yourself making ticket reservations for a sporting event or your favorite artist's concert performance.
10 Concert Safety Precautions
Even if you're looking forward to attending a concert, there are certain things and precautions that you should be aware of beforehand.
1. Familiarize yourself with the layout of the venue.
Before going, it's a good idea to research the venue's layout online. Take some time to get acquainted with the space's dimensions, form, and overall layout. Even if the venue's layout isn't readily available online, images and other materials may give you a general notion of what to expect in terms of concert safety. Make sure you get a sense of the place when you arrive. Have an idea of where large crowds are likely to occur so that you can avoid them. If you're in a situation where you need to get out of the event or a crowd fast, having these security measures may make it a lot simpler.
2. Review the event security procedures before your visit.
Check the exact security standards for the arena, stadium, or location you want to visit before attending a concert. Remove any prohibited objects from your pockets and bags before going through the security guard's checkpoint, making it easier and much more convenient for you to go through. Make sure to also have a portable charger with you to avoid having a dead phone during the live event.
3. Do not attend the event if you are feeling sick.
It's possible that you paid a lot of money for your tickets to the show. Getting sick just before a big occasion can be dreadful. However, if you're feeling under the weather, you should avoid these gatherings altogether. In addition to spreading your germs, you may have dizziness, vertigo, or nausea if you're in a crowded area at a high temperature with many people. Stay at home if at all feasible. You may miss out on the event, but you'll also be able to recuperate more quickly and prevent spreading illness to other event-goers.
4. Before entering the venue, take a photo of your kids.
Kids, in particular, tend to be lost in crowds. They may be distracted by something interesting and walk off before you notice it, or they may just get disoriented in the crowd. Before you leave home or even enter the venue, take a photo of your children. In case that they get lost, you have a recent image to share with security workers and a clear recollection of the clothing they are wearing, making it simpler for them to locate them among the crowd.
5. Have a meetup spot planned.
Decide on a meeting place that everyone can readily locate from anywhere in the arena and let them know when you plan to meet there. In addition, if an emergency forces the evacuation of the venue, it is safe to plan a meetup at a different place. Staying in the venue in the event of an emergency is not something you want to do. Plan to meet outside of the venue if anything happens that prevents you from staying inside.
6. Locate the exits.
Exiting as quickly as possible may be necessary for an emergency. Knowing where the closest emergency exit is might help you get out of a venue swiftly and securely by moving with the flow of traffic, especially if you are trapped on a mosh pit. If you begin to feel sick or worried, knowing where the exits are can help you get out of the concert venue quickly.
7. If allowed, bring tissues with you.
Toilet paper may run out at stadiums and arenas before the crew has a chance to replenish it. When there are long queues for the restroom, you don't want to be forced to leave because there isn't enough toilet paper. There is no need to worry about bringing tissues with you if they are not forbidden in the venue. Having tissues on hand may not only be used as toilet paper, but they can also be used as napkins for your snacks during the event.
8. Don't touch your face and regularly wash your hands.
Even in the absence of a global pandemic, the importance of keeping your hands clean cannot be overstated. Illness may spread quickly in these overcrowded places. To keep your hands clean:
Include a bottle of hand sanitizer in your venue-approved bag.

Use soap and water whenever you go to the restroom or intend on eating.

Avoid touching your face as much as possible while in the arena.
Even if others don't follow proper safety requirements, these simple precautions may help you to avoid the risk of getting sick or infected.
9. Wear earplugs.
Wear them for your own safety, even if it's not the "in" thing to do. If you want to protect your hearing, you may purchase earplugs that do not significantly alter the sound.
10. Always keep an eye on your food and drink.
Drinks without lids are common at concert events and other large gatherings. There is a chance that someone may put anything into your drink while you're looking away or if you leave your drink unattended. If you want to be sure and know if there is a presence of drugs in your drink, you may use special testing cards to check it. However, you must buy them before going to the concert and remember to bring them with you.
There are various frequent concerns that come along with going to a large-scale event, including the spread of disease and possible assault. As long as you're prepared, you may enjoy the performance without fear of getting harmed. To ensure a safe and pleasurable concert experience, observe these safety guidelines.
Situated at the heart of Lumina Homes' new projects and new phases and expansion for existing communities, eSpacio promises to be the more encompassing amenity center. It is a space where the community can enjoy various activities for different ages—it is a very own "plaza," so to speak.
Espacio will feature Lumina's famous multi-purpose hall, a shuttle terminal and will be surrounded by open spaces filled with mini gardens, a play area, and a jogging path. The outdoor amenity will encourage homeowners to safely go out, walk or jog, and pursue a healthy and active lifestyle.
For entertainment, there's Tambayan ni Juan, which takes after the idea of a "night market." The alfresco food area will allow homeowners to set up kiosks for selling food and other items. While eating or shopping, residents can enjoy mini-concerts, live performances, acoustic sessions, and exhibitions once it is safe to hold gatherings.


Lumina homeowners can quickly go to eSpacio's exciting features through the transportation service with a designated terminal at the amenity center. This shuttle service also helps Lumina residents travel to and from specific drop-off points within the town or city.

Try our Home Loan Calculator
Loan Calculator
Try Lumina Homes' loan calculator and get an estimate computation for your preferred Lumina property and home model.