7 Good Reasons Why Lumina Pagadian is the Best Place to Reside
7 September 2022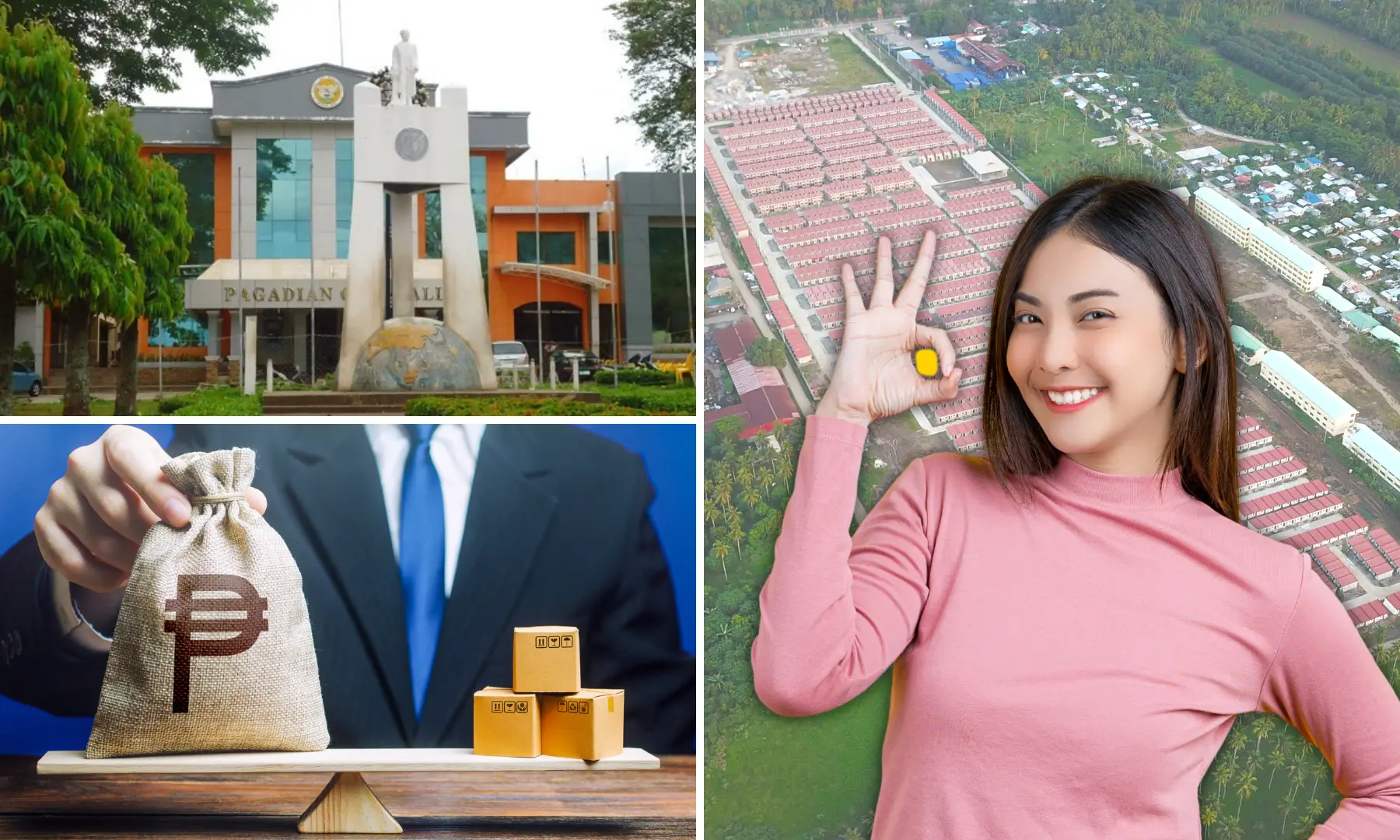 Affordability. Stability. Better Opportunity.
Investing in Pagadian City is a good decision for you to make, particularly in the real estate market.
Recognized as among the most livable cities in the Philippines, this city has many advantages you can enjoy. From attractive tourist spots to business ventures, there is much to see in the Pagadian city.
So, get to know more about this humble city and learn why it is the best place for you to stay and do business at the same time.
Interesting Facts About Pagadian City
Do you know that Pagadian City used to be called the "Little Hong Kong of the South"?
This capital city of Zamboanga del Sur features steeply sloping terrains of hills and mountains. In fact, Pagadian City has the four highest peaks in the region, namely, Mt. Timolan, Mt. Sugar Loaf, Mt. Pinokis, and Mt. Palpalan, sprinkled with jungle-clad mountains and vast agricultural lands.
But, behind its unique geographical location, Pagadian City is becoming an apple of the eye of many. Investment opportunities are coming in because of its distinctive mix of urban and rural lifestyles.
It is also why Lumina Homes came into the picture and supported the city's booming real estate industry.
The Rise of Lumina Pagadian
With the rising demand for house and lot in the Philippines, Vista Land, the official developer of Lumina Homes, stepped up to provide a better living for Filipinos. They built thousands of affordable house and lot in over 50 locations nationwide, particularly in Pagadian, Zamboanga del Sur.
Located in Brgy. Tiguma, Pagadian City, Zamboanga del Sur, Lumina Homes features home models such as Angeli Townhouse and Aimee Rowhouse with great amenities. These are strategically located at the nearest public establishments such as Pagadian City Integrated Bus Terminals, shopping malls and wet markets, schools and hospitals, and entertainment and recreational places.
As such, it provides convenience and easy access for future homeowners.
So, if you are looking for the most suitable place to reside in the northern part of Mindanao, Pagadian City is the best choice.
Reasons to Invest in Lumina Pagadian
Are you still unsure whether or not you should invest in Lumina Pagadian?
These seven (7) reasons will help you decide about getting an affordable house and lot for sale and learn why it is a thumbs up as one of your investment opportunities.
1. Affordable house and lot
The essential benefit of buying a home at Lumina Pagadian is its affordability. Available homes are intricately designed to fit the minimum wage income earners without compromising the overall house structure.
Affordable housing doesn't mean a cheap and poor structure. It is intended to make every Filipino afford to buy their own home without struggling to meet their ends.
So, it's highly recommended for first-time buyers, young professionals, and small families.
2. Financial stability
If you purchase an affordable home, it gives you a sense of financial stability. You don't have to worry about the increasing home rental fees to live in a small space. It also lessens your burden whenever you move into another place and think about the move-in or deposit fee. Hence, buying your own home at an affordable package cuts off all these erring issues.
What's more, property value continues to soar over time, and you can sell it at a higher price if you plan to put it on the marketplace.
Thus, having real estate property in Pagadian City is a good asset.
3. Backed by Government
Besides bank financing, most affordable housing packages are backed by the government, such as PAGIBIG Fund. Application for a housing loan is available with lower interest rates and flexible term payments if you are a PAG-IBIG Fund member.
With PAGIBIG Funds, rest assured you will be given the best housing loan repayments, especially if you choose Lumina.
4. Boost confidence in children
Having a place they can call home boosts confidence in children. Like you, they tend to worry about losing another friend or transferring to another school whenever you move from one place to another.
So, if you provide a home where they can stay for a long time, children become more active in school performances and interact more with other kids.
5. Improves mental health and overall wellness
Do you know that owning a home can relieve financial stress and improve family dynamics? With affordable housing like Lumina, you can provide other essential family needs because of its low repayment scheme.
Hence, it helps you improve your mental health and overall wellness because you know you have a sufficient budget for other means, such as treating your family for travel or shopping.
6. Friendly neighborhood
Although the people of Pagadian City are known to have remarkable hospitality, Lumina Pagadian ensures that you will have a livable environment free from danger and accidents. Your kids can run and play, hanging out with the other kids. You can also be free to walk around and talk to your neighbors. Each amenity is built for more neighborhood activities, such as using the multipurpose community hall for special gatherings.
Therefore, they provide a friendly neighborhood you can easily adjust to.
7. Pagadian City has a lot to offer
Pagadian City has been a developing metropolis over the years. It opened more opportunities for many people as the economy of our country slowly recovers from the COVID-19 pandemic.
Setting up new businesses is now easy as they slowly adapt digitalization to their system. More jobs are offered due to the continuous implementation of the government's infrastructure program.
As a result, there will be better access to the city, making it more attractive to local tourists and foreign businesses.
Discover the Best-Kept Secrets in Pagadian City
The city of Pagadian is becoming a more competitive metropolis when compared to its nearby towns and provinces. In terms of location, it offers a variety of natural wonders you can't dare to resist.
When it comes to doing business, Pagadian City is coping with the latest digital trends, although its rich culture and distinctive ethnicity are still intact. Thanks to the advancement in technology, they continue to thrive and let you be caught in full of surprise.
Discover the hidden gems in Pagadian City and experience comfortable living through Lumina Homes.

Try our Home Loan Calculator
Loan Calculator
Try Lumina Homes' loan calculator and get an estimate computation for your preferred Lumina property and home model.