5 Surefire Ways to Make Money in Real Estate
15 March 2023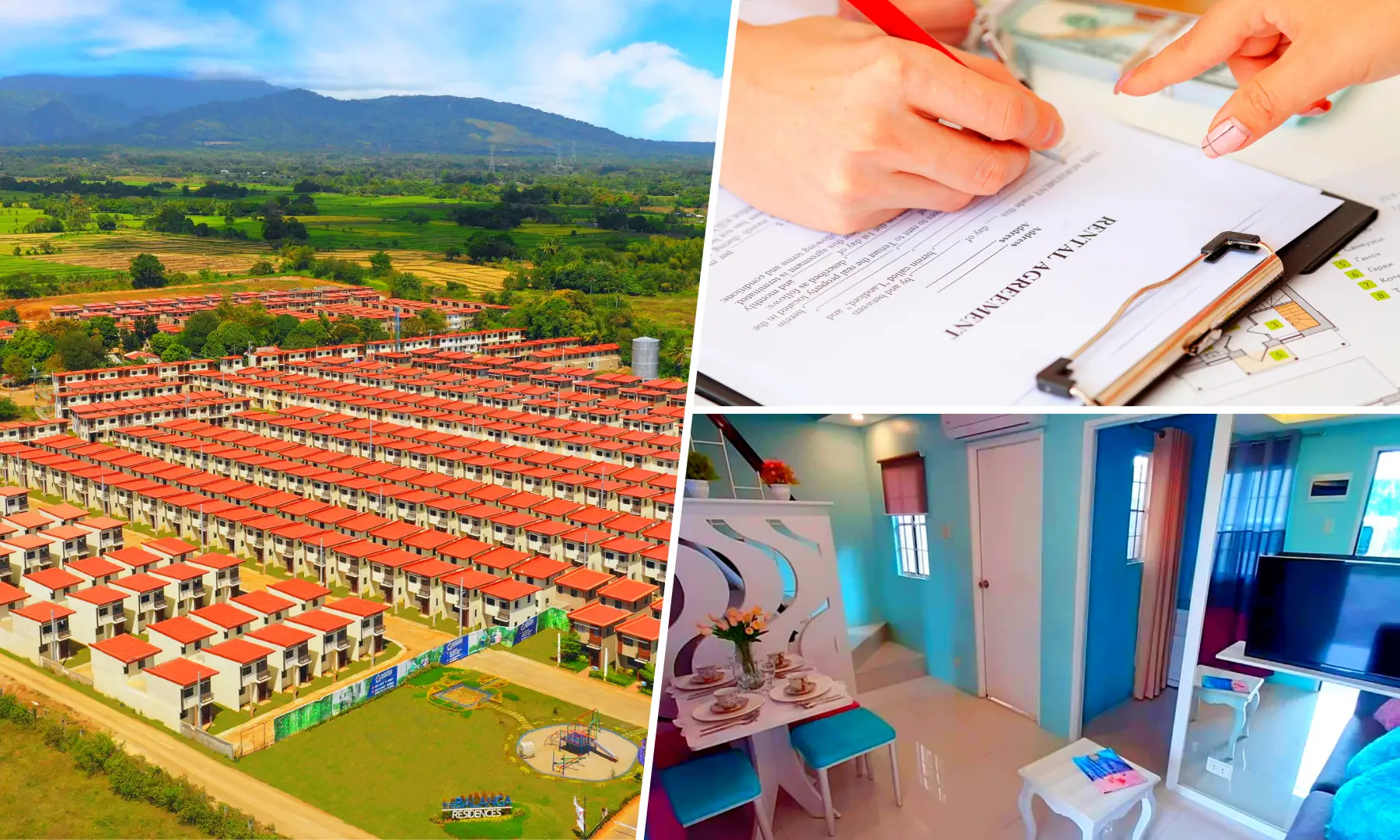 If you want a long-term investment that is considered relatively low-risk, the real estate industry is known for this perfect combination. Since real estate properties are non-liquid assets that appreciate in market value over time, this is an ideal investment venture for those who aspire to build financial wealth through real estate investments.
As such, there are a variety of ways to make huge money in the property market as a real estate investor. If you need to have a set of options before testing the waters of real estate investing, this article from Lumina Homes will zero in on real estate investment strategies that you can integrate into your investment plans.
Earn Lucrative Profits in These Real Estate Investment Ventures
The following are the most common types of income-producing real estate investments that you can consider venturing into. From rental properties to investing in a real estate fund without necessarily having to manage and finance properties, here are the five surefire ways to make money in real estate (provided that you do it right):
1. Pre-Selling Properties
Pre-selling units — such as an affordable house and lot or a condominium — are sold by real estate developers even before the units' construction completion. If you have the money to invest in such a real estate property, this is a surefire way to earn maximum profit. This is because you can purchase a property in its pre-selling stage at a lower price and sell the property later at a justifiably higher rate.
However, it is important to factor in the location of the pre-selling property. Purchasing a pre-selling unit in an inconvenient location would not attract buyers. Hence, you'd end up investing in a property that is less likely to sell upon completion. It's also possible that you'd resell the property at a price with a lower price than what you initially projected to earn profits.
Having said that, the property location, which should ideally be located in a neighborhood with convenient access to communal facilities and proximity to commercial establishments, must be taken into account. In addition, the real estate developer's industry experience and reputation must also be scrutinized to ensure you're only making dealings with a trusted homebuilder, as well as professional and licensed real estate agents.
2. Fixing and Flipping Properties
A fix-and-flip property investment is best suitable for seasoned real estate investors who have adequate knowledge about the local property market. Fix-and-flip properties refer to the purchase of a property, fixing and renovating it, and then selling it at a higher price. It could be residential properties, commercial real estate, or office space. With the property fixed up for both aesthetics and much better functionality, increasing its purchase price from how much it was initially bought is only reasonable.
But before you jump into this investment property type, your money and time are huge factors. Since this requires fixing, you will be involved in the construction and may even find yourself negotiating with a contractor. Hence, real estate investors for fixing and flipping properties would need to be hands-on and extremely patient, as this is not the quickest way to earn a return on investment (ROI).
3. Short-Term and Long-Term Rentals
Earning rental income through property leases is one of the most common income-generating types of real estate investing. Rental properties can be short-term, which is great for properties located near tourist spots. Vacationers tend to look for properties that are less strict and less expensive than booking hotels. Private property owners can earn income by listing their properties on travel websites such as Airbnb, TripAdvisor, and Agoda. Vacation rentals are profitable during peak seasons such as local festivals, long weekends, and during summer near beach destinations.
Long-term rentals, on the other hand, are excellent for creating a steady source of income, which a short-term rental does not guarantee. To succeed in this long-term commitment, be ready to be a busy landlord who will need to prepare contracts, negotiate with a potential tenant, and shoulder repair and renovation costs.
4. Rent-To-Own Properties
A rent-to-own setup is another way for a property investor to venture into. Your target buyers are those who need a place to rent but have the prospect of owning the property eventually. This is more common in condominium units. While a tenant can withdraw from an agreement, you would still earn decent sums from the down payment, security bonds, and rental advances. This is provided that the tenant agreed to this setup in your contract.
To prevent situations like this, proper screening of your possible tenants would be a best practice. That is, you must identify a tenant who manifests an intent to own the property. Chances are you'd earn bigger profits than securing a tenant who only intends to stay indefinitely for a year or even less.
5. Real Estate Investment Trusts (REITs)
Not all real estate investments require you to own and manage properties to earn passive income. These are real estate investment trusts — a company or corporation that owns and manages properties to earn real estate income from a pool of property investors.
REITs operate like mutual funds, which means it comprises multiple investors or a real estate investment group of people combining their capital to purchase a share and earn money from it. This is a low-risk investment compared to more volatile money-making ventures such as the stock market. Understandably, returns are relatively lower as well.
Whichever real estate investment type you'd want to venture into, the real estate market is simply ripe with opportunities for both neophyte and veteran investors.
At Lumina Homes, your hard-earned money will be put into great hands. Whether you're on the lookout for a residential property as your future home or a pre-selling property to later sell at a higher profit, Lumina Homes is the real estate partner that will satisfy your investment needs.
With over ten years of experience in the Philippine real estate market, Lumina Homes is the trusted developer of affordable house and lot for sale. Whether you're looking for property investment in Luzon, Visayas, Mindanao, or in provinces near the country's capital region, there is a Lumina Homes property that's in store for you. With proximity to communal facilities and essential establishments like malls, schools, and hospitals, homeownership in any Lumina community is hassle-free and conducive to a relaxing atmosphere.
Speak to a real estate agent from Lumina Homes and invest in a house and lot in the Philippines as early as today to reap the rewards of property appreciation in the future.

Try our Home Loan Calculator
Loan Calculator
Try Lumina Homes' loan calculator and get an estimate computation for your preferred Lumina property and home model.