5 Filipino-Chinese Dishes to Savor this Chinese New Year
7 January 2023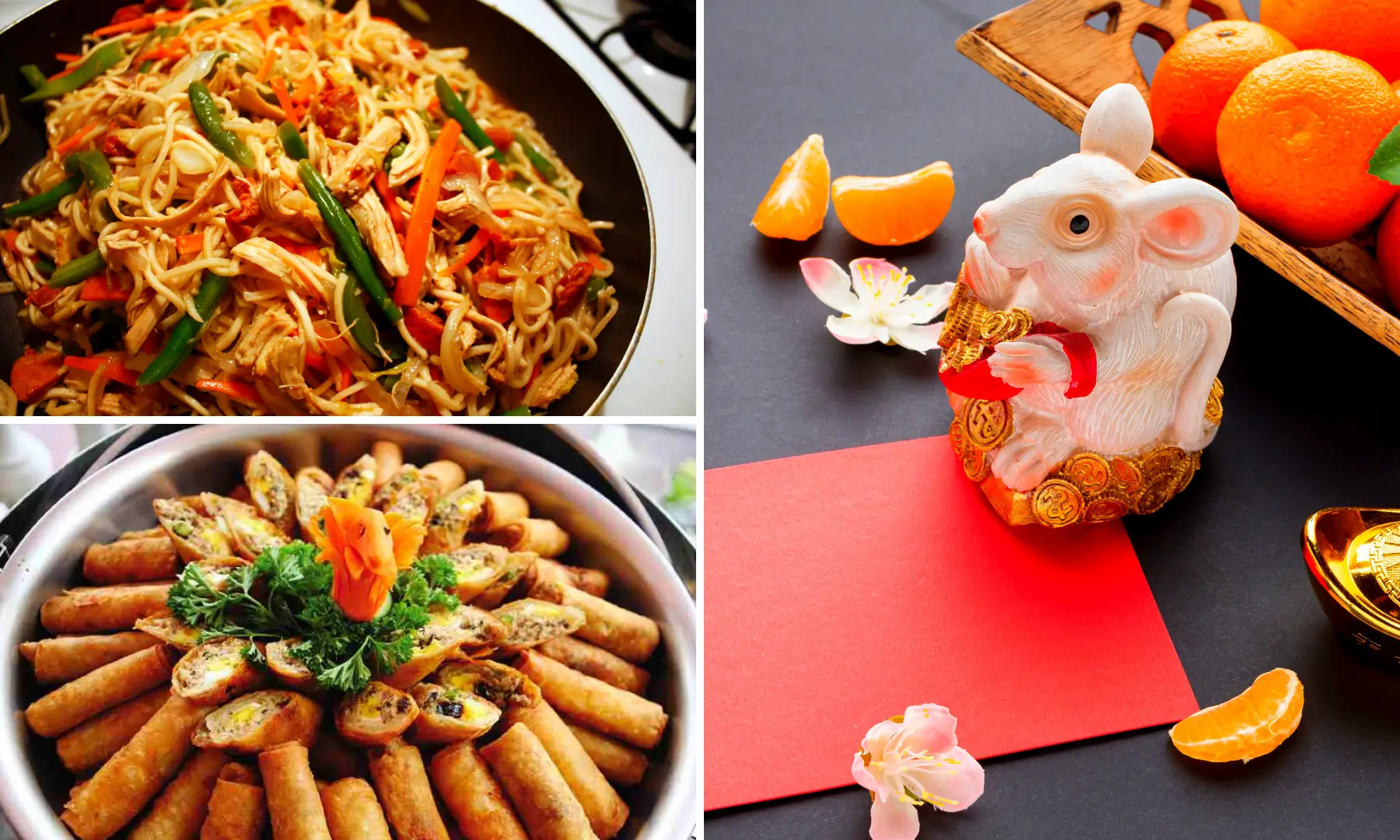 Chinese traditions have heavily influenced Filipino culture, especially on Filipino-Chinese cuisine. After all, Filipino culture is a mix of Spanish, American, and Chinese influences. Spanish gave us Christianity, Americans gave us our English language proficiency, while it's thanks to Chinese people for introducing us to a variety of food choices that are constantly served on special occasions and holidays in the Philippines!
For the upcoming Chinese New Year this February, check Lumina Homes' top 5 list of Chinese-Filipino cuisine dishes to savor during this important holiday for our Filipino-Chinese friends and family!
But before proceeding to our main course, let us first explore the relationships between Filipinos and Chinese people, and how this shaped our culture and enduring Asian traditions.
China's enduring influences on Filipino culture
Our culture's Chinese influences started long before Spain and the United States colonized the Philippines. Between the 10th and 16th centuries, Chinese traders sailed to Philippine islands to exchange tortoise shells, beeswax, and pearls with porcelain, colored glass, and beads.
In addition to the cooking style of stir-frying, Chinese immigrants who assimilated Filipino traditions also introduced Filipinos to the use of soy sauce and other soybean products, as well as vegetables like the Chinese cabbage or petsay, toge, and mustards. Chinese families also influenced the way Filipino parents discipline their children, which is authoritarian and often resorting to physical force to punish bad behavior.
Chinese New Year Quick Facts
There are more than a million people with pure Chinese ancestry living in the Philippines, which is exclusive of those who are half-Filipino and half-Chinese. This alone speaks volumes of how Chinese influences have become an integral part of our rich Filipino culture.
Moreover, this is also why many Filipinos celebrate the Chinese New Year holiday despite not having any Chinese blood. While it has become an annual tradition for Tsinoys to celebrate the occasion and embrace longstanding Filipino-Chinese traditions.
Here's a quick rundown of how Chinese New Year is celebrated, from its earliest days to the New Year's Eve and beyond.
Laba Festival (December 30, 2022). This is considered a prelude to the Spring Festival. During this day, Chinese folks eat different rice-based Chinese food such as porridge.
Little Year (January 14, 2023). This is considered the preparation day for the upcoming Lunar New Year, when people clean their houses and stock up on groceries.
Chinese Lunar New Year's Eve (January 21, 2023). This is the day to celebrate the occasion with a family dinner with sumptuous Chinese dishes.
Chinese New Year's Day (January 22, 2023). This marks the first day of the Chinese new year festivities according to the lunar calendar! Chinese folks will exchange gifts, wear new clothes, watch lion and dragon dances, and many more to usher in luck for the lunar new year.
Chinese Lantern Festival (February 5, 2023). Considered the culmination of the Chinese holiday is the Lantern Festival on Day 15.
For further reading: Day-to-Day Guide to Celebrate World Chinese New Year
5 Best Filipino-Chinese Dishes for the Chinese New Year 2023
Without more ado, here's our top five list of Filipino-Chinese dishes to prepare and devour this upcoming Chinese New Year!
Pancit Noodles

Lumpiang Shanghai

La Paz Batchoy Noodle Soup

Kiampong Fried Rice

Siomai
1. Pancit Noodles
Noodles, which are distinct for their elongated form, have been a symbol of longevity in Chinese culture. Most Filipinos also second this belief and made it a yearly tradition to serve pancit during every family member's birthday as a way to wish the celebrant a long, healthy life. Pancit is so well-loved in the Philippines that it has produced many variations, such as pancit Malabon, pancit palabok, lomi, pancit bihon, and sotanghon.
2. Lumpiang Shanghai
A worthy addition to this list is definitely the infamous lumpiang shanghai or spring rolls! It has been all the more popularized on social media for being constantly mentioned. It was also made as a banter where attendees of a birthday celebration would be disappointed if there is no lumpiang shanghai as part of the food choices. But this only speaks of how equally loved lumpiang shanghai is for Filipinos, and how its inclusion on the dining table is something that people of all ages will enjoy!
3. La Paz Batchoy Noodle Soup
A flavorful and popular soup dish, La Paz batchoy is yet another Chinese food that Filipinos in general can savor. This favorite noodle dish is made of chicken and pork soup with a distinctly thicker noodle base. It also has cuts of pork, liver, and chicken with fried garlic, onions, chicharron, and an entire egg to devour. This soup dish earned its name as it is said to have originated from the La Paz district in Iloilo. Its popularity became even more apparent when retail companies adopted the soup dish as a flavor for an instant noodle.
4. Kiampong Fried Rice
Alternatively spelled as Kiam Pung, it translates to "salty rice." It's rice made the Chinese way, which is one that is flavored with vegetable and meat toppings on a soy sauce for added taste. Without the green ingredients, some would call it adobo rice. Kiampong could be cooked in variations depending on which part of the country you're located in. But typically, the rice gets to be cooked separately in a rice cooker. The toppings will then be cooked together separately as well. After both have been cooked, that's when you can mix rice and all the other ingredients together in a pot. What would add further flavor to the mix is the soy sauce, which in itself is a Chinese "invention."
5. Pork, Beef, and Shrimp Siomai
Finally, siomai made either from pork, beef, or shrimp completes this list of the best Filipino-Chinese dishes to munch on especially this upcoming public holiday for the Chinese-Filipino community! Siomai is the Chinese version of a dumpling, and is beloved as a street food from practically anywhere you go in the Philippines! It could either be steamed to maintain the dish's softness, or fried to produce a crispy exterior. Either way, both work to provide indulgence to the Filipino palate.
As we make the countdown to the Chinese New Year, residing within or near Metro Manila is surely a privilege to experience the Chinese New Year atmosphere in Binondo! Lumina Homes have housing communities in the province of Rizal, namely in Binangonan, Pililla, and Baras. It's roughly just an hour's worth of drive to Manila, so living in your affordable house and lot from Lumina Homes provides you easier access to the metro to enjoy the Chinese holidays.
For investment inquiries on a affordable house and lot for sale that is close to the country's capital, send in your messages through our website or social media accounts. Rest assured that your concerns will fall on willing ears and that we'll help you complete your home deal. Get in touch with us today!

Try our Home Loan Calculator
Loan Calculator
Try Lumina Homes' loan calculator and get an estimate computation for your preferred Lumina property and home model.