15 Fancy New Year's Eve Food Ideas
28 December 2021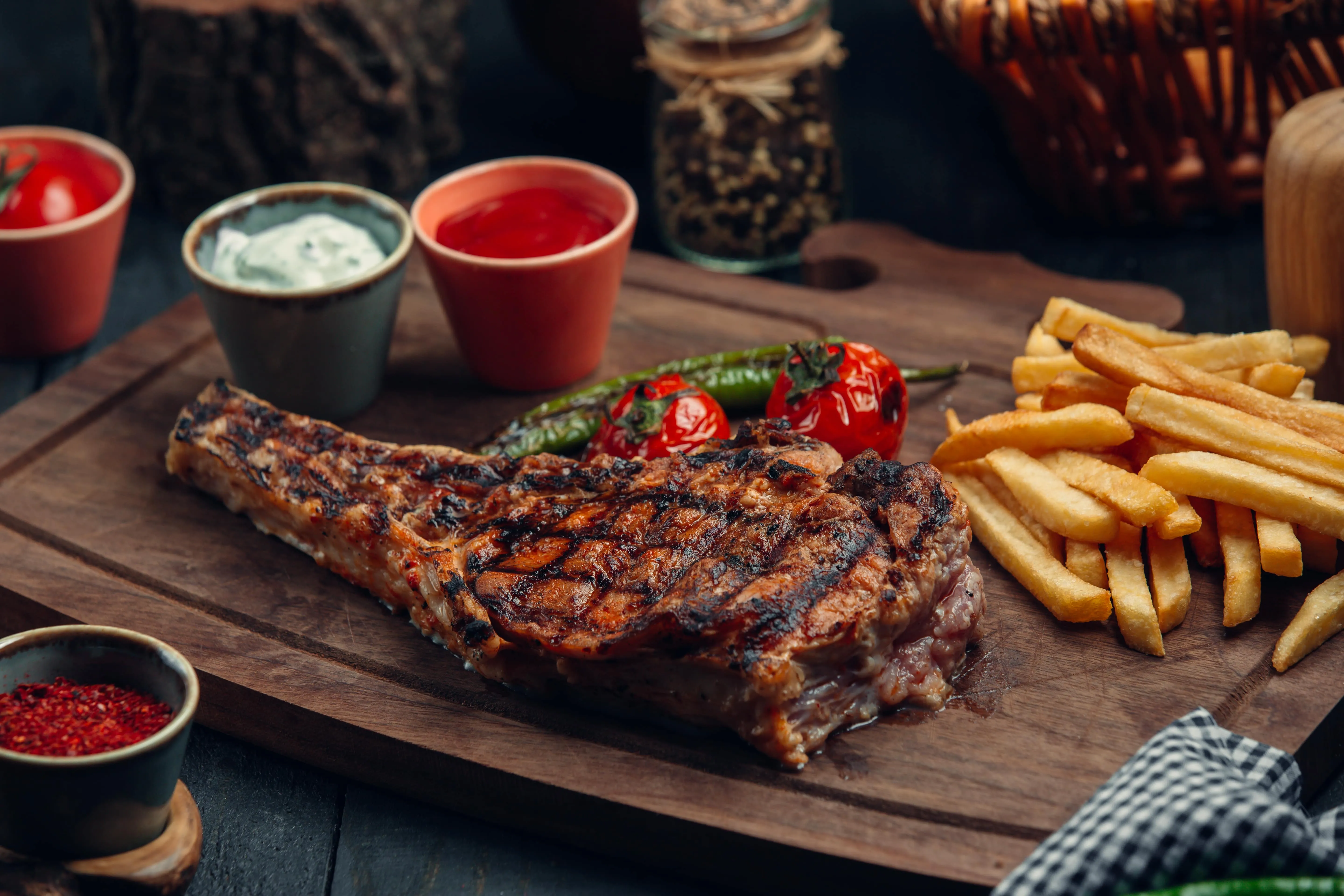 New Year's Eve is a time to rejoice with loved ones and light up the sky with fireworks throughout the globe. Another New Year's custom that many people enjoy is indulging in delectable cuisines.
It's not easy partying and waiting for midnight to welcome the New Year without food or snacks. That is why Media Noche recipes, as well as New Year's Eve food traditions, are essential to prepare ahead of time, just like how you'll do it for the Christmas Season.
So to get you ready for the night ahead on Media Noche, here are some of the New Year's Eve food you must include on your list.
15 New Year's Eve Dinner Menus
Cap off the year with these delicious ideas that your friends and loved ones will surely enjoy!
1. Cornbread
Cook up some black-eyed pea, greens, and cornbread to bring in the New Year with good fortune. 'Tis the season for good fortune. Peas for pennies, greens for dollars, and cornbread for gold, as the saying goes, New Year's eve party wishes like these are always fantastic!
2. Salmon Rillettes
This is one of the New Year's Eve recipes that are perfect as snacks while waiting for midnight and having great conversations with friends. This thick and creamy spread is a must when it comes to parties. Rillettes is a traditional way of preserving meat in fat or cream, are surprisingly delicious as a cracker topping. Cooked salmon is bathed in wine and crème fraîche for a delectable dish that will be gone in a flash in your dinner party.
3. NY Strip Steak
Strip steak (also known as New York Strip, Strip Steak, Strip Loin Steak, among many other names) is a traditional and popular cut of beef that takes nothing more than basic spices to cook up fast for an easy and tasty better than restaurant-grade weekday steak dinner. Thinner cuts, such as 1/2-inch thick, would be preferable for rapid and uniform cooking than the typical 1-inch thickness seen in most grocery store butchers' cuts. As a general rule, the thicker the steak, the longer it takes to cook, which means that you'll have to wait longer to eat, which you won't like to happen before your holiday party.
4. Citrus-Champagne Punch
Of course, New Year celebrations will not be completed without drinks. For your refreshment, instead of the usual red wine, you may want to try this cool champagne punch which is a grown-up version of 7-UP sherbet punch spiked with piney gin, sour lemon sorbet, and a hearty splash of effervescent Champagne. The quality of the Champagne you choose will determine the quality of this punch, so don't skimp! This is perfect for finger food such as cheese balls.
5. Steamed Lobster Tails
New Year's Eve tradition dictates that you eat lobster before midnight because they travel sideways—and after the clock strikes midnight, it's all about going forward! Even if you've never made lobster before, this simple dish will quickly become a family favorite.
6. Soba
New Year's Eve is also about hopes and wishes. It is customary to eat Toshi Koshi Soba on New Year's Day in Japan. Because of their length and the buckwheat flour formed, the soup's soba is thought to represent longevity and resilience, respectively. Noodle-slurping is part of the practice on New Year's Eve since breaking or chewing a noodle is considered bad luck.
7. Choco Coconut Truffles
The easiest approach to keep the holiday gatherings going is to have a lot of bonbons accessible for guests to nibble on. Creating these truffles is a cinch, and eating them is much more enjoyable.
8. Chicken, Sausage and White Bean Stew
Make a surprise twist with the usual chicken you cook at home with this recipe. Slow-cooked chicken and beans produce a hearty winter stew that is ideal for feeding a large family and as delicious mains for colder months. If you're looking for a meal that will keep your tummy full and your energy on the go till the wee hours, this stew is for you.
9. Steak and Shrimp Hot Pot
Apart from the usual indoor grill, tableside cooking with delicious rib eye, fresh mushrooms, and sweet shrimp creates a memorable holiday feast for the whole family to participate in. It's a great idea to add fresh aromatics, olive oil, and sauces to your broth before you begin cooking your veggies, meats, and noodles. To ensure that all ingredients are cooked thoroughly, keep the broth at a low simmer.
10. Herbed Mushrooms with White Wine
The pasta and asparagus dishes will be complemented by this easy yet perfect appetizer. It is so tasty that it will leave you feeling a bit dizzy after devouring a plateful. Cooking it in your own kitchen can let you create it having all the tastes you'd expect from a high-end restaurant, yet they cost lesser and only take less than five minutes to prepare.
11. French Onion Soup
This dish's signature taste comes from caramelized onions cooked over low heat until they are a rich brown color. This dish may easily be duplicated by cooking the onions in two separate skillets, making it ideal if you want to cook faster. Toasts topped with melted cheese or cream cheese are a must-try.
12. Cheese Croustades
A spoonful of sweet-tart cranberry relish is hidden in the middle to give the goat cheese and ricotta mousse a taste boost. Sprinkle over some fresh, oniony chives or acidic lemon juice to add some color and brightness. You can partner this with mashed potatoes with sour cream, too!
13. Strawberry Trifle
Enjoy a light and fluffy trifle to ring in the New Year. The trifle may be prepared ahead of time and stored in the refrigerator. It just takes 15 minutes to prepare and is perfect for large gatherings.
14. Pomegranate-Honey Glazed Chicken and Squash
Make this heart-healthy chicken meal with a fusion of the season's spiciest ingredients. A sweet-tart sauce made from pomegranate juice, honey, and balsamic vinegar elevates the taste of plain chicken breasts to new heights.
15. Baked French Toast
Take your french toast to a new level aside from adding the usual apple sauce or maple syrup. Swedish cardamom-flavored rolls, known as kardemummabullar, were the inspiration for this baked French toast. Make a sweet cardamom butter and put it over slices of soft challah before toasting them till golden brown. Toasts are steeped in a peppercorn-spiked custard that further accentuates the cardamom taste before being sprinkled with melted butter and Swedish pearl sugar and baked.
No matter the culture or religion, food is a central feature of each celebration, especially during the holiday season, like New Year's Eve. So make sure to plan your New Year's dinner menu to boost everyone's energy and spirit while waiting for the year 2022!
***
For more information about the affordable house and lot for sale and condo units of Lumina Homes, please contact (0917) 629 6523.

Try our Home Loan Calculator
Loan Calculator
Try Lumina Homes' loan calculator and get an estimate computation for your preferred Lumina property and home model.